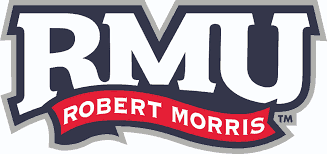 Accreditation
AACSB, Middle States Commission on Higher Education
The AACSB-accredited School of Business at Robert Morris University gears all of their degree programs toward "preparing students for success in the global business marketplace." They train students to be ethical, knowledgeable, decisive, technologically sound, and excellent communicators. They have been educating future business leaders since 1921. Faculty members are diverse, well-educated, and experienced in their fields of study and are caring, passionate, and attentive to the full development of the student.
Education
Undergraduate students can earn a Bachelors in Business Administration degree in Finance, Accounting, Management, Financial Planning, Marketing, Hospitality & Tourism Management, and Sport Management. Graduate students can earn a Masters in Taxation or a Masters in Business Administration. To help save both time and money, qualifying business students can sign up for the 4+1 integrated degree program where they can earn both their Bachelors in Business Administration and MBA or BSBA and Masters in Taxation degrees in just five years. Students can find financial aid through merit-based, business-related, undergraduate and graduate specific, gender-related, and other categories of scholarships. Students can earn academic credit while immersing themselves in a different culture for a semester-long internship in countries like Switzerland, Ireland, China, Japan, Germany, Chile, Italy, and South Africa. Short-term, faculty-led trips exist for business students to places like Taiwan, Scandinavia, Turkey, and China. There are grants and scholarships available to help cover the cost of studying abroad.
Student Life
Many student organizations exist to help business students gain friends, beneficial learning experiences, serve the community, and have fun. These groups include the Athlete Business Association, Financial Management Association, Beta Gamma Sigma, Economics Club, Enactus, American Marketing Association, Nonprofit Leadership Association, Investment Network, Association of Future Accountants, Toastmasters Club, Women in Business, and the Society for Human Resource Management.
Located in the thriving city of Pittsburgh, where employment opportunities continue to increase, the university provides students with numerous connections to nonprofit, start-up, and international companies. Business students can take advantage of their new business building, which houses excellent hands-on educational resources. These resources include the PNC Trading Center, an interactive marketing wall, the U.S. Steel Video Conferencing & Technology Resource Center, and the Massey Center for Entrepreneurship & Innovation. Robert Morris University provides a mobile app that offers access to self-help resources, the ability to communicate with advisors, ways to connect with professors, reminders for assignments and appointments, and other provisions that can assist in the success of a student's academia. The Career & Professional Development Center offers guidance in finding internships and jobs, personal coaching, workshops, job fairs, online resources, recruiting for employers, and volunteer opportunities.
Online Programs
The School of Business offers a variety of flexible online degree programs. Online undergraduate students can earn a Bachelors in Business Administration degree in Business or Hospitality & Tourism Management. Online graduate students can pursue a Masters in Business Administration or Human Resource Management. There is also a dual MBA/Masters in Human Resource Management degree offered online.
SEE ALSO