During this COVID-19 pandemic, plenty of people are out of work and starting to panic. Many people have been laid off, furloughed, or had their hours cut during quarantine. Still, more have been working from home and may be struggling to manage their kids while daycare centers and schools remain closed in many parts of the country. Lots of young adults are starting college from home and wondering which career path would be most viable in the coming years. It's impossible to predict exactly what will happen with this virus, and how soon a vaccine will be widely available, so it's important that everyone prepare for the worst while hoping for the best. While this time is incredibly stressful on many fronts, it's also the perfect time to reconsider the direction of your career.
What would happen to your job prospects if the global economy continues to plummet? Are there such thing careers that are recession-proof? Yes, in fact, there are, and in this article, prospective college students and job seekers will have the opportunity to learn about worthwhile jobs that are recession-proof. No one knows exactly how long this COVID-19 crisis will go on for, and how long it will take to get a vaccine, so it's best to build your skillset so you'll always be able to find a job and provide for your family. 
Healthcare, of Course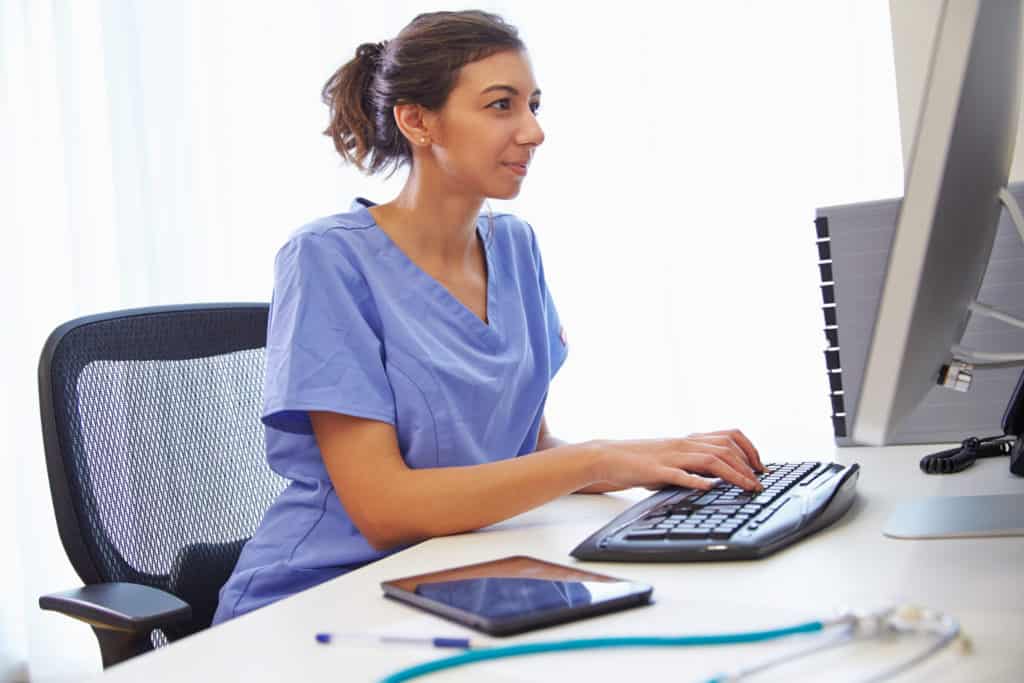 No matter what the economy does, or what happens with the virus, there will always be a need for certain jobs and areas of expertise. Many of the most stable careers in America don't hinge on whatever the economy does, and some are even more in-demand when there is a health crisis like COVID-19. One of the top recession-proof jobs, of course, is anything in the healthcare field – including doctors, nurses, physician assistants, pharmacists, community healthcare workers, and more. Many hospitals, nursing care facilities, and physician practices are actually hiring more staff to cope with demand, especially if the second wave of coronavirus cases occurs. Graduates in the healthcare field will find the best potential for growth if they are willing to relocate. This is difficult during COVID-19, with many states requiring people to conduct 14-day quarantine after travel, but it would be worth it for the right position in the healthcare field.
Do it For the Kids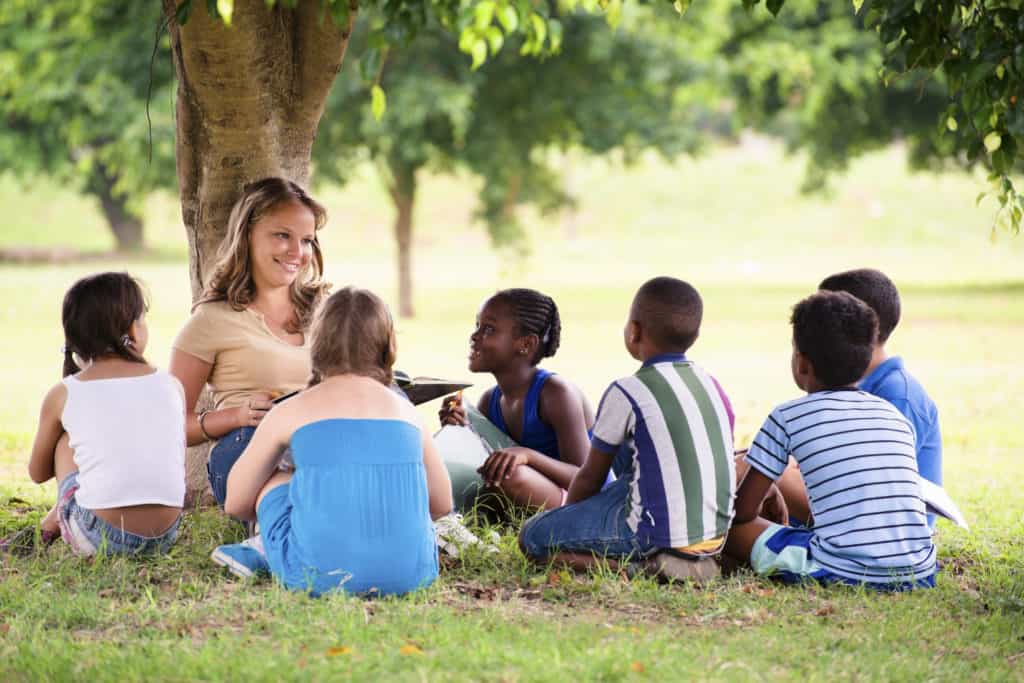 Other top recession-proof jobs involve the education field. Teachers, administrators, academic advisors, guidance counselors, librarians, coaches, and more. Whether the learning is conducted from the classroom, virtually, or a combination of both, there is always a demand for children to be cultivating their skills and helping their brains develop, so jobs in education will always be deemed essential. Teaching on Zoom or Google isn't what many teachers had in mind when pursuing careers in education, but so many teachers have risen to this challenge and continued to serve their students in incredible ways. The stability factor for teaching can be tricky to ascertain properly, and schools are constantly in flux. Plenty of schools are opening for in-person, hybrid, or fully remote learning, so teachers need to be flexible and understanding if schools are shut down again. Anything could happen, which leads to a certain level of stress for those who work in the education field. Also, often, educators aren't paid very well, and their benefits aren't stellar, so there is a trade-off there.
Working from Home Indefinitely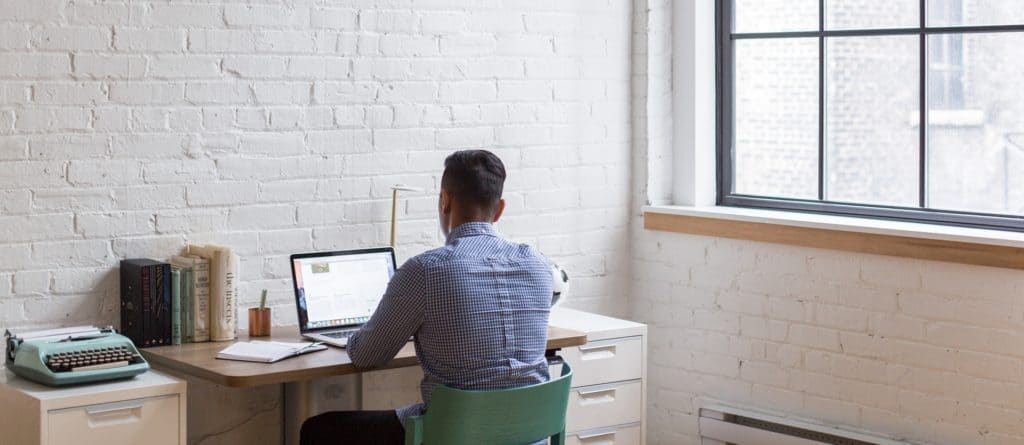 Since so many people are working from home for the foreseeable future, professionals that enable people to do so will always be in-demand. Database administrators, computer repair technicians, help desk staffers, and programmers are increasingly in-demand as work goes more virtual as the pandemic prolongs the need to work from home. When people are only able to make a living when their computer works properly, suddenly technicians become fundamental in our society, which means great job security for people with expertise in this area.
College students and potential career-switchers would be wise to consider a career path in the computational or information management field in order to have secure jobs that are recession-proof. The main downfall of this job – except for natural introverts – is the isolation involved. Many people like to have plenty of human interaction each day in order to feel stable and happy, but computer technicians, whose services will always be considered valuable, may struggle with the lack of interaction with people on a frequent basis. However, computer technicians will almost always be eligible to work from home and receive training from home, which leads to greater flexibility in case schools are shut down again. Even though no one is hoping the kids will be home full-time again, it is a very real possibility, so most families are planning for at least one parent to be able to work remotely if necessary. For computer repair technicians, this isn't usually a huge leap from their usual work routine, except for the working AND childcare juggling act part.
A Good Cop is Hard to Find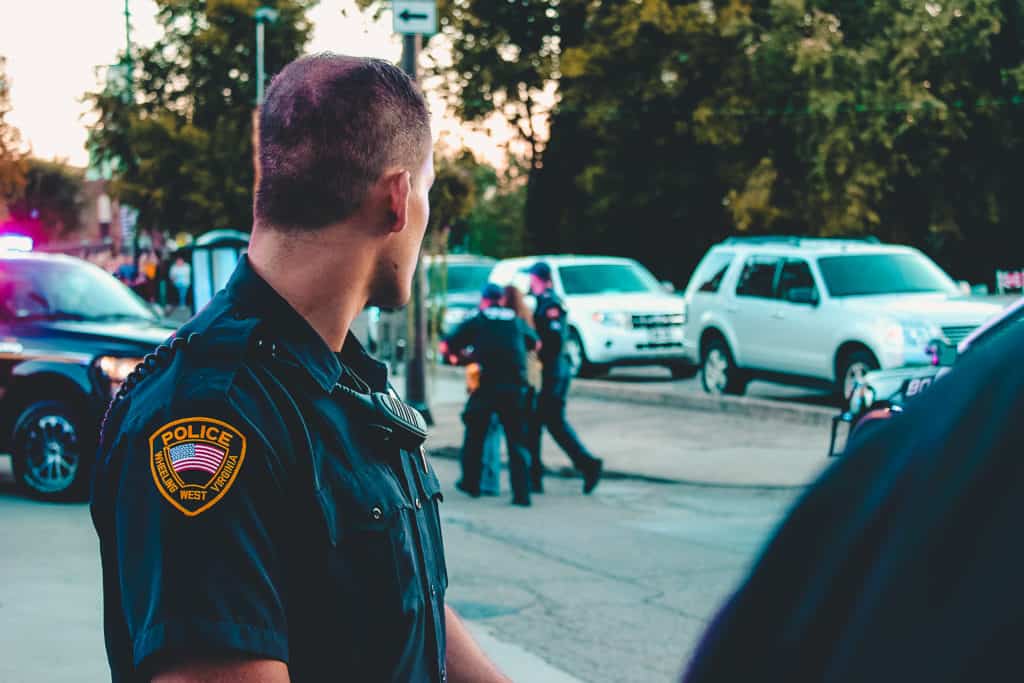 Even in times when everyone is encouraged to stay home, crimes are still committed in many communities throughout the US each day, so law enforcement jobs, including police officers and sheriff's deputies, firefighters, investigators, and corrections workers will always be some of the most stable careers to have, particularly during a pandemic and resulting recession. Picking a career path in law enforcement sets up many college students for success, no matter how bad the economy may get in the future.
Working in law enforcement is always one of those recession-proof jobs that will be in-demand indefinitely. However, there are some drawbacks to pursuing a career in law enforcement. One, there is very little possibility of being able to work from home, even part-time. So if potential career-seekers may have kids at home if schools are shut down again, that could be a problem. But the good news is that law enforcement officers aren't often laid off or furloughed, even during a pandemic, which gives lots of people real peace of mind that their job security is stable. Law enforcement is one of the most stable careers available today, and jobs in this field are expected to proliferate as the American population continues to increase, even with the COVID-19 pandemic raging on. However, consider this field carefully, especially during this political climate. Check your motivations for pursuing the enforcement of the law. Police departments need more candidates skilled in conflict resolution and de-escalation techniques.
Taking Care of Everyone in the Community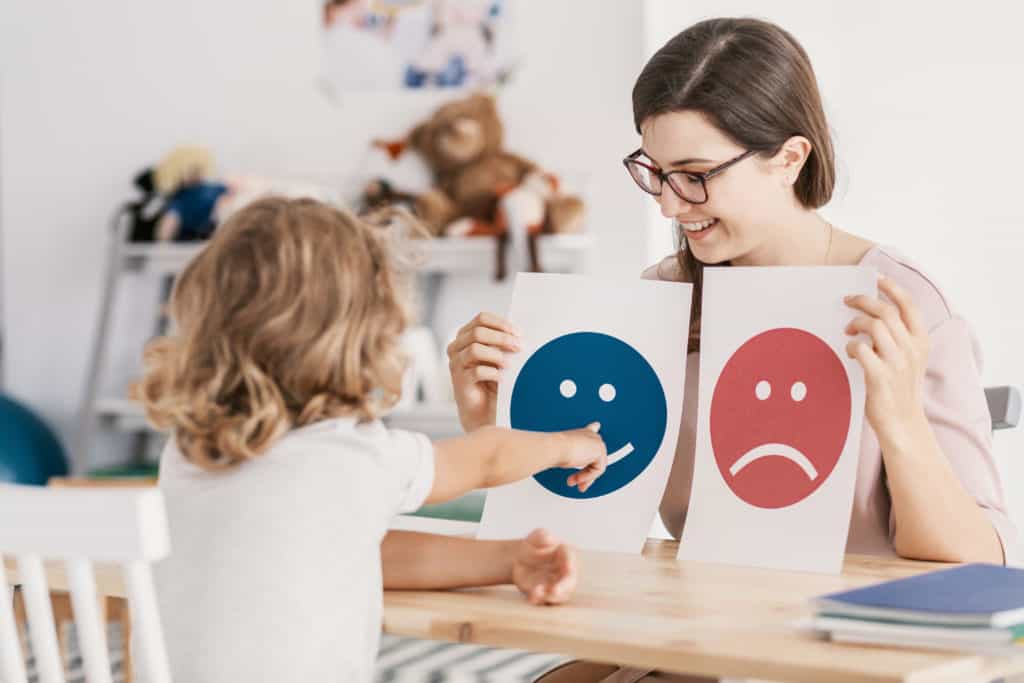 While education was touched on previously, another crucial part of community prosperity is the work social service organizations do to make sure people are being taken care of properly so they can live happy, healthy lives. Social and community service managers, social workers, childcare workers, mental health, and substance abuse counselors provide vital functions to struggling members of the communities they serve. College graduates often find that choosing social services work is a fulfilling career path where they can make a real difference, and thankfully, the services provided are always in-demand, recession or not, so it's one of the most stable career fields. Social services positions will always be necessary and active no matter what happens with the economy. In fact, recessions are when social services are even more vital to make sure people stay healthy and get the services they need.
Incidents of domestic violence are expected to increase during the COVID-19 pandemic, so positions in community organizations may proliferate as well. According to one article, in fact, after 3 months of quarantine, reports of domestic violence increased by 20%. And that's just the people who actually reported it – actual occurrences are likely much higher numbers. Economic stress, isolation, increased alcohol consumption, and many other factors have lead to a sharp uptick in domestic violence and child abuse reports. Now and in the future, workers will be needed to confront these crises that parallel the pandemic, help victims now and work to prevent such intense outbreaks from occurring in the future. Training and job duties will likely remain virtual for the foreseeable future, which makes it especially difficult to tell what exactly is occurring in homes and victims' lives, but efforts still need to be made to ensure safety measures are implemented as much as possible so tragedies are hopefully avoided. Jobs that are recession-proof often are in the social services field, especially those involving domestic violence services.
Money Matters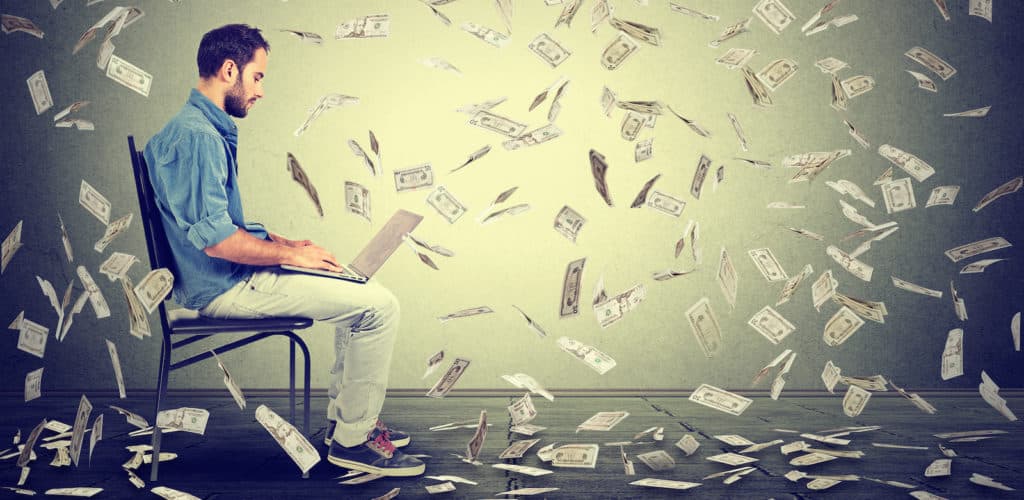 Financial services are important during times of economic prosperity and recession alike. Bankers, accountants, actuaries, auditors, and insurance workers are needed at all times, so a career in this field is a wise choice when recessions occur and may even deepen as the months go on (link 1). Working in the financial sector often proves to be one of the most stable career fields in the United States today.
Transitioning to all remote working and training is quite seamless for those working in the financial sector. This is a good job for anyone who has school-age children at home because if the kids are sent home, it will be hard to juggle both work and childcare, but not impossible.
The Morbid Truth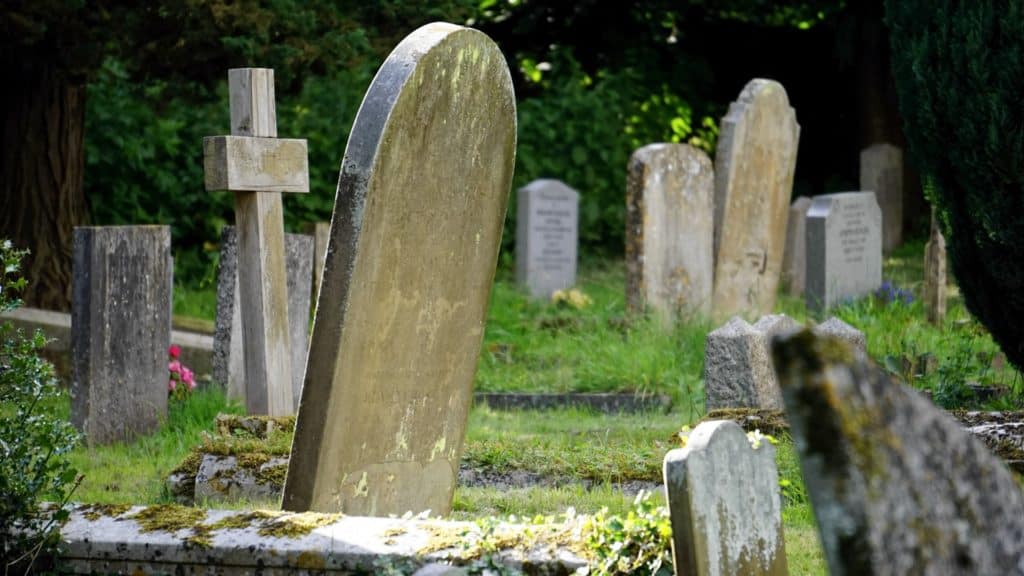 During this pandemic, there has been an unprecedented number of deaths in a short period of time, and funeral directors throughout the country are positively frazzled while trying to keep up with the demand for their services. Entering into the funeral industry is a wise choice during this healthcare crisis, morbid as that thought may be, but some of the most stable careers in America can be found in the funeral services industry, particularly during this COVID-19 crisis.
Funeral directors may be able to conduct some or a majority of their duties virtually, but some tasks, of course, will need to be completed in-person. This naturally involves some risk of contracting the virus, but thankfully, those who work in the funeral industry are already well-versed in protective measures they must follow to ensure they and their families stay safe and healthy.
One drawback of working as a funeral director is the long hours required to serve clients well, and sometimes the pay and benefits aren't that great. But many find this field to be fulfilling, since it's such an important, often overlooked, service for the community. Funeral directors often help give people a sense of closure about the death of their loved one, which is especially important now, when no one can have large gatherings with family and friends, which can make the grieving process sharper and deeper. Grief thrives in isolation, but funeral directors can often provide the empathetic ear mourners need, especially during COVID-19.
Serving the People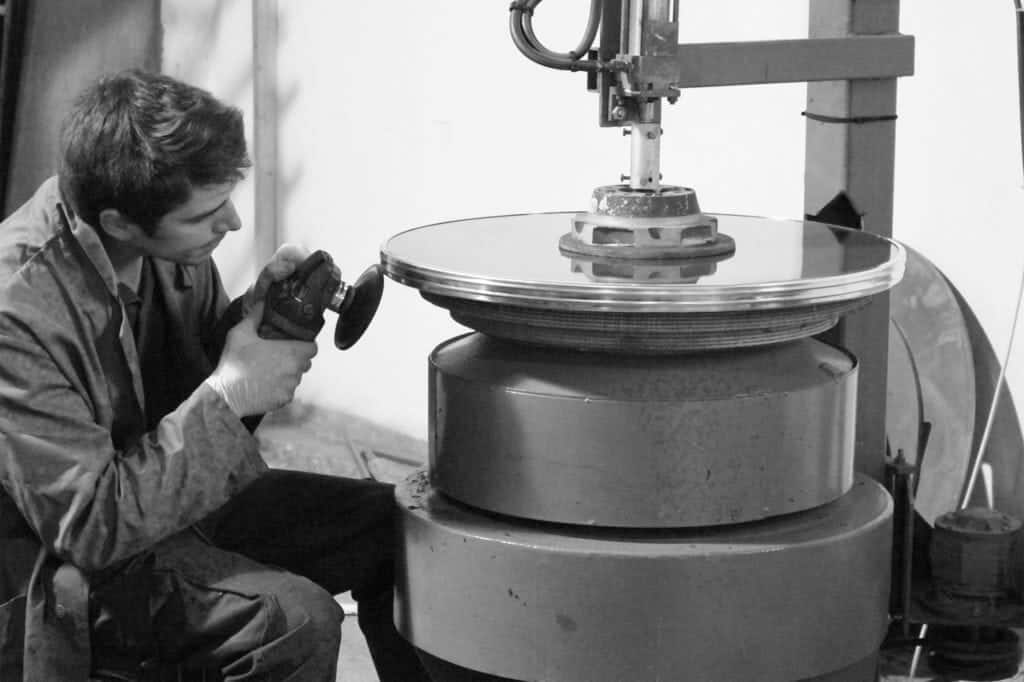 Demand for utility workers, court and municipal employees, transit workers, and recreational and trade workers is still high, despite the pandemic and resulting recession. In fact, with so many people working and spending most of their recreational time at home, demand for utilities is even higher than usual. Plenty of people were astonished to see their electricity bills dramatically increase since they didn't get to enjoy the air conditioning at their offices each day, while the kids went to climate-controlled daycare or camps. Working in the office and going to summer camp was canceled, and everyone has had to make adjustments.
Prospective college students and potential career-switchers should consider career paths in public services and/or the trade field. Even recreational workers have quite a good job security right now since many towns have moved summer camp programming online. Youtube, Facebook Live, and Zoom have allowed many workers to keep their jobs while providing valuable educational material and entertainment to countless kids at home. Jobs in public service are a safe bet during recessions like this one. They often are careers that are recession-proof, which give workers tremendous peace of mind that they'll be able to feed their families and pay their bills. However, utility workers often can't complete tasks at home, and bringing kids to their worksites isn't a viable option either. Salary ranges and benefit packages can vary by a lot depending on the position and city of the job.
There's Always Something to Sell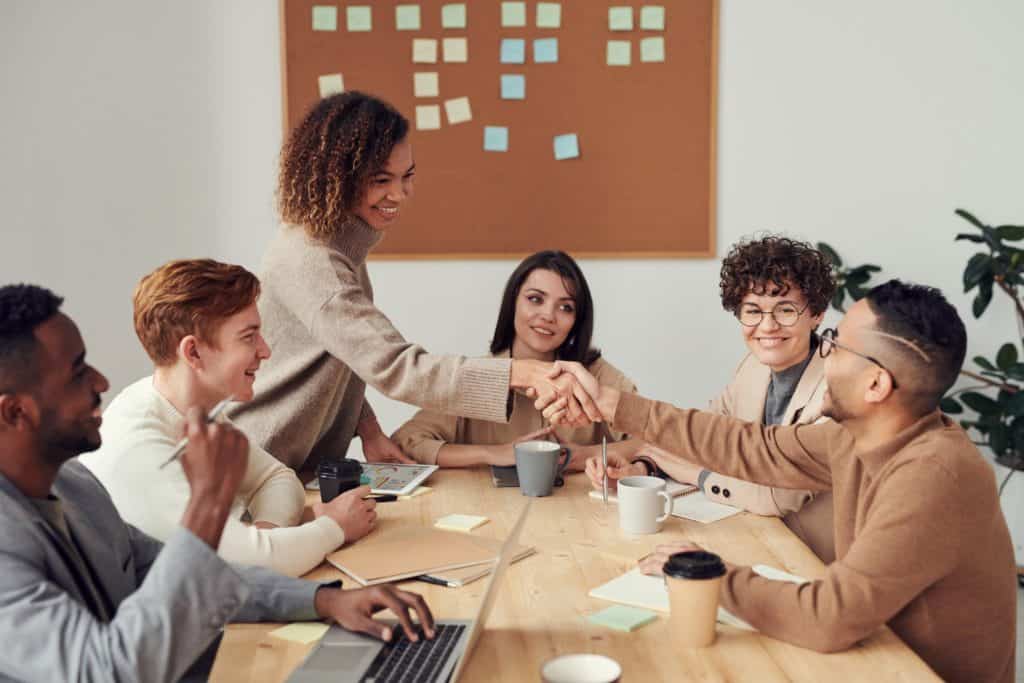 Some of the most well-known American companies today actually prospered during the Great Depression. They just had to figure out a way to really effectively market to potential customers. That's where public relations and marketing professionals come in. Plenty of companies want to survive and prosper, even during economic downturns, but they need the manpower with innovative ideas and marketing prowess to do so. Plenty of people find that a career in public relations or marketing allows them to procure some of the most secure jobs available today. No matter what, people will have to be persuaded to part with their hard-earned money, and savvy marketers know just how to make that happen. There are plenty of recession-proof jobs in these industries for people willing to work hard and re-invent their ways of thinking to adapt to these strange modern times.
A potential drawback of working in marketing is that many companies simply hire independent contractors to help with SEO, social media postings, and the like. This means that these workers do not have job security, have to pay taxes separately, and don't receive benefits. This last item is especially heart-wrenching during the coronavirus pandemic, when not having health insurance can mean the difference between life or death.
Working in marketing, however, can easily be accomplished from home, and many people in this field are able to make their own hours, which makes childcare burdens a little bit lighter. When work can be accomplished at 10pm in one's pajamas, it is rather appealing, especially as the coronavirus transforms our lives over and over again.
What about Fido?
It doesn't matter whether the Dow is up or down, people will still prioritize taking care of their beloved pets. In fact, there has been a noticeable uptick in pet adoptions and fostering as people spend so much time at home. Suddenly people have plenty of time to take their dog on long walks, and pets provide great entertainment and active time for the kids and adults in the family alike. For veterinarians, this means excellent job security. Veterinarians experience some of the most stable careers in the US today. Plenty of people consider pets real members of their families and even if they lose their jobs or are on furlough if their pet gets sick, they will take care of them no matter what. Being a veterinarian is one of those recession-proof jobs, like working in the healthcare field, that will always be in-demand.
Potential drawbacks veterinarians frequently experience include long hours, not-great pay or benefits, and the inability to work remotely. Working at a veterinary clinic, where plenty of people come in and out of on a daily basis, inherently increases one's risk of contracting coronavirus. Plus if schools are closed again, finding childcare can be a huge challenge for veterinary workers.
The Predicted Divorce Surge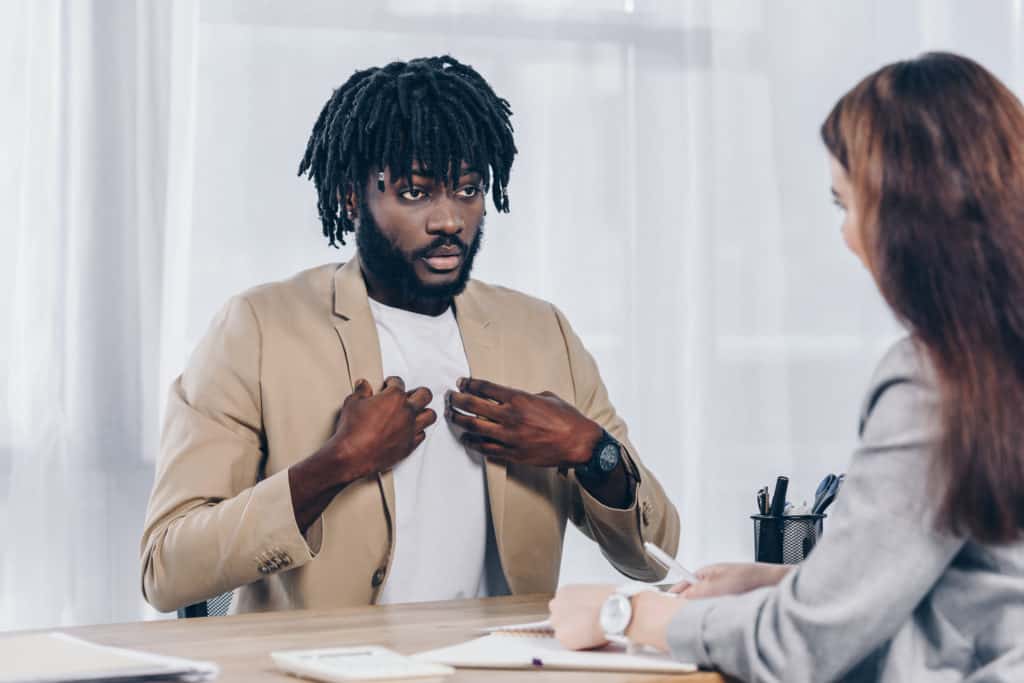 Just as the coronavirus will likely lead to increases in anxiety, depression, domestic violence, and a whole host of other problems, it is also predicted to cause a boom in divorce. It makes sense. Spending so much time at home with your spouse, people are starting to see behaviors and thought patterns that may not have stood out so starkly before, when life was humming along more smoothly. When the thought comes, "Oh my God, I'm going to be stuck with this person until the quarantine ends," it stands out in stark contrast to more happier statements that may have been made in years past. The coronavirus test has been a litmus test for many couples, who are finding that their relationship simply doesn't stand up to daily interaction, 24/7. Many people were distracted by their work lives, parenting duties, and recreational activities, but now analyzing one's relationship has been brought into the forefront of thought.
What does this mean about jobs that are recession proof? Attorneys continue to be in-demand, and may experience an increase in demand, as a result of COVID-19. Going to law school and working in the legal profession can mean that finding recession proof jobs isn't as difficult as it would be for other career paths.
What are the Most Stable Careers?
By now, you know that there are plenty of recession proof jobs. In fact, there are plenty of companies that are actually hiring amidst the coronavirus pandemic! Prospective college students and potential career-seekers should analyze their options before selecting a career path to work towards. This article provides an abundance of options for those concerned about the potential ripple effects of the COVID-19 pandemic and resulting recession. What are the most stable careers? To summarize, some of the best choices include jobs in the following fields: healthcare, education, social services, veterinary practice, marketing and public relations, the legal profession, financial employees, utility workers, law enforcement, and computer repair. Now is a great time to pursue an online degree in any of these fields and set yourself up for success in one of the most stable careers in America.
The good news is that with gumption, drive, and creativity, it is possible to have a worthwhile career and experience financial stability, even during a pandemic and deepening recession. Have faith in yourself and your abilities, cultivate your skills along with your network, and you'll be well on your way to a superb career, quarantine or not. Fingers crossed there is a vaccine soon and everything will be much easier to manage, but in the meantime, it's smart to consider all kinds of variables when selecting a career path, just in case the coronavirus continues to wreak havoc on our economy and personal lives. Now is the ideal time to do everything in your power to make sure that your skillset will continue to be in-demand so you'll be able to find good job prospects and provide for your family for the foreseeable future. All of the options on this list are viable for those considering going to college for the first time or switching careers as an adult.
Related:
A Guide To College in the Time of Coronavirus