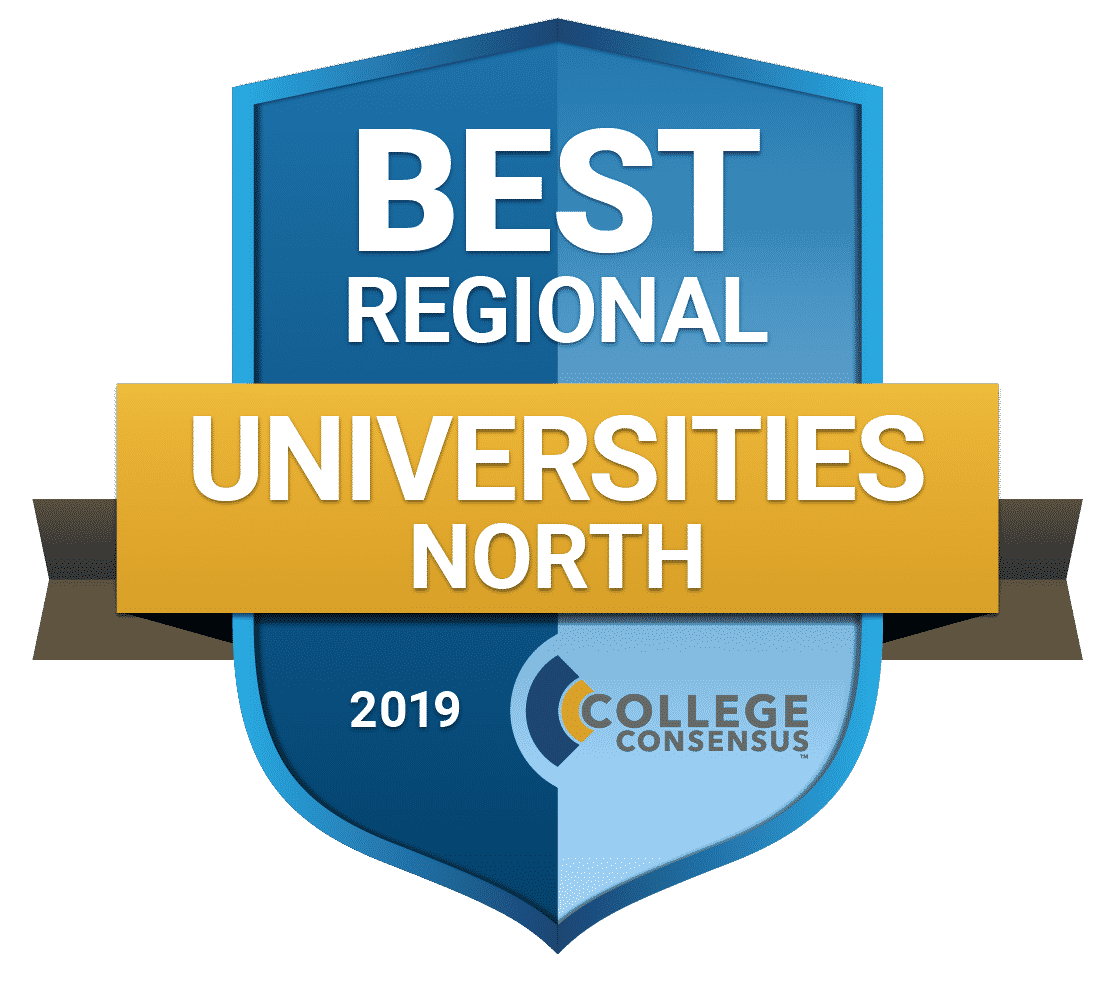 College Consensus has applied its unique ranking to the 50 Consensus Best Regional Universities-North. This aggregate ranking gives students a more holistic picture of what the people in the know actually think about the colleges and universities in the north. We combine data from the most trusted published rankings, and the most reliable student reviews, to create a complete profile.
How Do We Rank the Best Regional Universities in the North?
The unique methodology used by College Consensus aggregates all of the reputable rankings and reviews. We find published rankings from influential publications like U.S. News & World Report, Wallethub, and The Wall Street Journal, to find the Publisher Rating. On the other side, we gather student reviews from legitimate sites like Niche and Cappex to determine an overall Student Review. Together, the two combine to form the College Consensus score.
The Consensus Best Regional Universities – North ranking profiles the institutions with a smaller reach than the large, all-encompassing major research universities. These are the schools doing the hard work of building an educated workforce, whether it's certificate programs or pre-professional degrees. A regional university is defined by the Carnegie Classification as an institution with undergraduate and graduate programs, but not recognized at the doctoral level. In the North, elite liberal arts colleges, the Ivy League, and massive research universities get all the attention, but it's the regional universities that make sure the job gets done.
What's Different About the College Consensus Ranking?
With the College Consensus method, every voice gets a say. Our ranking is not just based on college faculty and staff answering surveys, or just the opinions of disconnected experts, or just the experience of students – it's everybody, given equal weight and opportunity. That means surprises, redefinitions, and, we hope, less bias and preconceived notions. It's all about leveling the playing field. Read more about our rankings methodology and sources at our about page.
The Consensus Best Regional Universities-North are listed in descending order by their Consensus score. In the event of ties, schools are ranked in alphabetical order with the same rank number.