Some excellent online Master's of Business Administration degrees can be found in Colorado. If you are researching an online MBA, you may be pleasantly surprised to see what business schools currently offer a degree for the distance learner interested in business management.
The State
With such attractions as the largest flat-top mountain in the world known as the Grand Mesa and the United States Air Force Academy, the state of Colorado provides scenic landscapes and active vacationers and state residents remarkable access to fun things like snow-skiing, hiking, cycling, and fishing. Colorado is regarded as the "Centennial State." The United State Government owns over 30% of the state of Colorado. The song "America the Beautiful" was written by Katherine Lee Bates and Colorado served the songwriter as a primary muse for the lyrics.
The Online MBA
When researching online MBA programs, there are multiple attributes to explore. A lot of online MBA programs in Colorado will recommend, or require, their incoming candidates to have two to five years of professional work experience. This requirement is often due to the rigors of a graduate program that will ask much in the way of time management. Business professionals who have already joined the workforce will typically have an easier transition into balancing the schedule of a working student than a student fresh out of an undergraduate degree.
Also within many MBA application processes is a GMAT/GRE requirement. And while the GMAT has been a trusted component of an incoming student's application package for years, some schools offer a test waiver for qualified students or omit the GMAT/GRE requirement all together.
When comparing tuition costs, some schools allow online students to enjoy the same tuition rates that traditional in-state residents qualify for. Another key feature to look for in a degree like this is a business school's accreditation. Within this best online MBA programs in Colorado ranking, all programs benefit from an excellent business accreditation through the AACSB.
The programs that make up this top-five ranking of the best online MBA programs in Colorado feature a variety of attributes you are sure to appreciate as you find a program that is a good fit.
Methodology
To find the best Online MBA programs in Colorado, we researched over 570 online MBA programs in the country and ranked them based upon their location, affordability, reputation, and convenience.
Affordability
All tuition data is taken directly from each program or university website. The base tuition for the online MBA was calculated, without including fees, books, or lodging. To find the Affordability Score, this base tuition is placed on a 100-point scale and then inverted. This score attributes to 33% of the final ranking score.
Reputation
The reputation criteria is a consensus of national MBA ranking sources: US News and World Report, The Economist, and Bloomberg Businessweek. The rankings for each program were converted to scores on a 100-point scale. All scores were averaged to find a balanced consensus on each online MBA's reputation. This averaged score was placed on a 100-point scale for the Reputation Score, and attributes to 33% of the final ranking score.
Convenience
Each MBA's convenience score is based upon if it can be completed 100% online and if there is a GMAT/GRE requirement waiver or omission during the admission process. Each MBA has an online format score and GMAT score, which was averaged to make the Convenience Score. This Convenience Score attributes to 33% of the final ranking score.

1
University of Northern Colorado Monfort College of Business - Greeley, Colorado


The Monfort College of Business at the University of Northern Colorado provides an online MBA. They offer students to pursue the degree with a general business curriculum or select an emphasis in Healthcare Administration or Human Resource Management. The program includes 27 credit hours of core courses and nine credits of specialization focused coursework. Online MBA students will be immersed in organizational topics such as conflict and culture, motivation, and team dynamics to gain an in-depth view of business leadership. Coming in at less than $25,000 in base tuition, this 36-credit hour degree can be completed in just one year by students taking courses at an accelerated pace. The business school's relevant core curriculum encourages distance learners to deepen their business competencies. These core courses, within this best of the best in Colorado, include Ethical Leadership and Organizational Behavior, Data Analytics and Visualization, Strategic Management, Advanced Financial Management, Economics for Managerial Decisions, and Marketing Management. Every course included in this online MBA is provided through distance learning, and the business school does not require a GMAT test score during the acceptance process.
Affordability Score: 97.89
Convenience Score: 100.00
Reputation Score: 100.00
2
Colorado State University College of Business - Fort Collins, Colorado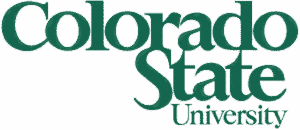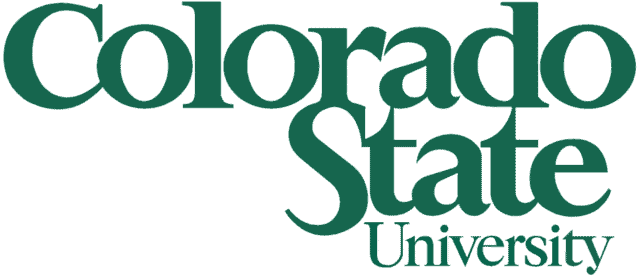 Colorado State University's College of Business provides an online MBA with concentrations in Finance, Professional Enrichment, Marketing, and Computer Information Systems. The faculty of the business school is motivated to offer an online MBA that engages distance learners in a challenging and rewarding academic program. The university's distinguished faculty is comprised of industry-leading practitioners who will guide graduate students to work on projects and assignments with other online MBA students who have a similar experience as business professionals in diverse working environments. The concepts covered in the virtual classroom will result in immediate real-time relevance that begins in the classroom and carries over into the boardroom. This online MBA is made up of 42-credit hours and is less than $45,000 in base tuition costs. The university's business school is accredited by the AACSB-International. Business Systems and Processes, Managing Human Capital, Quantitative Business Analysis, Leadership and Teams, Accounting Concepts, Financial Reporting and Analysis, and Managerial Accounting are just some of the exemplary courses included in this 100% online MBA.
Affordability Score: 72.42
Convenience Score: 100.00
Reputation Score: 100.00
3
University of Colorado Colorado Springs College of Business - Colorado Springs, Colorado

An online MBA with emphases in General Business, Finance, Management, Health Care Administration, International Business, and Innovation Management is provided at the College of Business at the University of Colorado Colorado Springs. Accounting for Decision Making, Strategic Management, Corporate Financial Management, Operations: Competing Through Capabilities, Information Systems, Leading & Managing in Changing Times, and Marketing Strategy are some of the courses students will be exposed to in the duration of this 36-credit hour degree. The curriculum of this 100% online MBA includes four foundational courses in business that qualified applicants may waive with the proper academic experience. This AACSB-International accredited online MBA can be pursued for less than $30,000 in base tuition costs, making it a very attractive program for the price. The University of Colorado Colorado Springs is home of the Mountain Lions and today features a student enrollment of 12,932 students seeking degrees at the undergraduate through doctoral levels.
Affordability Score: 87.46
Convenience Score: 75.00
Reputation Score: 100.00
4
University of Colorado Denver Business School - Denver, Colorado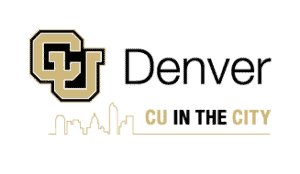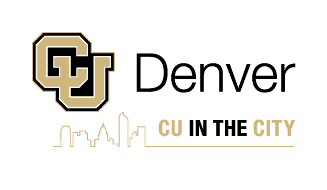 The Business School at the University of Colorado Denver delivers an online MBA. The business school at UC Denver boasts more concentration options than any other full or part-time MBA degree in the state of Colorado. The emphases associated with this degree include Bioinnovation and Entrepreneurship, Business Intelligence, Accounting, Business Analytics, Change Management, Enterprise Technology Management, Leadership, Taxation, Risk Management and Insurance, Managing for Sustainability, International Business, and several more. Students can choose to complete courses on the university's campus during the evening or take classes 100% online. The part-time MBA program has recently been named by U.S. News & World Report as the second-best in Colorado and within the top 80 in the nation. This online MBA program features three start times each year and costs just over $30,000 in base tuition. The professional and personal demands on a working professional in business can be overwhelming, so the Business School at the University of Colorado Denver allows students to set their pace within this program. Students can work through the entire program in just 16 months or take their time and graduate in up to five years.
Affordability Score: 87.22
Convenience Score: 75.00
Reputation Score: 100.00
5
Colorado State University-Pueblo Malik and Seeme Hasan School of Business - Pueblo, Colorado

Colorado State University-Pueblo's Malik and Seeme Hasan School of Business provide an online MBA. This remarkable program, that is definitely within the state of Colorado's top five online MBAs, is committed to providing distance learners with an understanding of the various functions of business within a myriad of organizations. The 36-credit hour program prepares today's leaders for high-level management careers all over the world. Students can complete all program requirements and be equipped for the next step of their successful career in management in as little as 12 months. The AACSB-International accredits the Malik and Seeme Hasan School of Business and students can be assured that the business school provides a graduate degree which features academic excellence. This 100% online MBA in Pueblo, Colorado, does not require students to ever visit the school's campus. Candidates interested in this program are encouraged to complete an application and submit a GMAT test score to the admissions office to be considered for acceptance.
Affordability Score: 100.00
Convenience Score: 50.00
Reputation Score: 100.00
What is the current state of education in Colorado?
The state of Colorado has a lot going for it. It is known for its beautiful scenery and mountains that offer excellent ski slopes at resorts like Breckenridge, Winter Park, and Keystone. While tourism is a major source of income in Colorado, the state also has a solid supply of natural resources and a strong economy.
What some might not realize, is that Colorado scores high in the area of education. U.S. News has recently reported that Colorado ranks #11 overall among all the states in America in the field of education. While the ranking for pre-k through 12th grade puts the state at #14, Colorado's higher education ranking rests within the top 10 at #9.
Colorado delivers some of the nation's best online degrees in business, including the online MBA. Today, many managers and executives got their formal business training from an MBA. The degree is designed to provide general business training within areas of management, accounting, finance, and more. The online delivery component of the online MBA programs in Colorado allows students the chance to take courses from the comfort of their existing professional positions, even in states other than Colorado. Some of these programs offer students the convenience of never having to travel to the university's campus, from the application process to graduation. This high level of convenience can save lots of time and money as travel costs can be expensive, and time away from work may create issues for the working professional.
What do business schools in Colorado typically require of incoming program applicants?
The best Online MBA programs in Colorado are looking for self-motivated graduate students who know that higher education has many demands. The acceptance process of any MBA degree is to make sure that there will be a good match between a business school and a potential program candidate. In addition to undergraduate GPAs, a current resume, and a statement of purpose, here are a few things that an application will include.
Completed Online Application
Today many business schools offer a fully-online MBA application that potential students can begin filling out as soon as they visit a business school's website. The application will feature questions that help the student share their previous educational background and what program she would like to pursue from the business school. There is sometimes an application fee associated with this step, but sometimes business schools will waive all application fees as an incentive to make their online MBA look more attractive to potential students.
GMAT
The GMAT is a placement test that has been in existence since the 1950s. For years business schools have relied on a candidate's GMAT test score to show his competence in subject matter within a business graduate program. As standardized test scores are not always the best way to interpret a student's future success in a program, some of the business schools in Colorado have begun offering GMAT waivers for qualified applicants.
These are just two of the main elements business schools typically ask of candidates who are applying for online MBAs, and two things to be aware of as you are researching the right fit in a program.