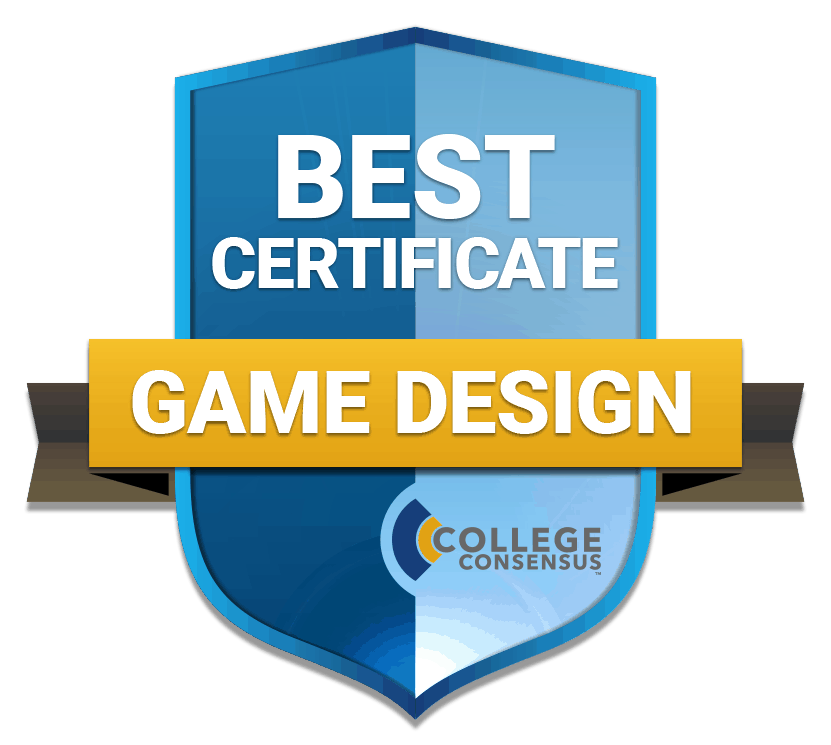 Are you interested in emerging into the field of game design, but have a degree in something else? Or maybe you aren't ready to invest in a full bachelors degree program, but want to get a career ready education? Achieving a game design certificate online could be your best bet. There are many ways to engage in a certificate program and there are many programs with different offerings in the same field. Generally, an online game design certificate program can be completed in one to two years time. They are often quite intensive, with the intention of immediately preparing students for entry-level positions in the gaming industry. These days many colleges and universities offer online video game design certificate programs that are created to be flexible and convenient. They are often geared towards adult learners with a myriad of other life commitments that keep them busy and so they offer an unmatched convenience and flexibility. We have looked at many programs and ranked the top 24 game design certificate online programs with an eye on the following metrics:
Cost
Reputation
Student Success Rating
Look closely at the different programs, as they each have their own flair and specialization.
Why Should I Get a Game Design Certificate Online?
There are many reasons why a game design certificate online is an excellent way to move forward in the fields related to gaming. You might already be working within the industry, in another academic program that would benefit from this specialization, or out to start a new career in a field that you love. There are many reasons people are motivated to break into this creative, fun, and innovative discipline. An online game design certificate can be an excellent way to get your hands dirty and your feet wet. In most cases, a certificate can be completed in a year's time, though the length of the programs do vary quite a bit. Some programs only consist of three classes, in which case, it is a great idea to ensure you have found the program with the offerings that most effectively meet your needs. Another reason to consider achieving a certificate in game design is the salary potential. According to PayScale, the average annual earnings of someone who has earned a game design certificate online is $79,950. That number goes much higher, as digital producers make just shy of six figures, and also there are many salaries on the lower end. 
What Will I Learn in a Video Game Certificate Program?
As you can see from the above ranking, there are so many different game design certification programs to choose from and each opportunity comes with its own set of specializations. As aforementioned, many online video game design certificate programs give students an opportunity to deeply engage in 3-5 courses that offer specialized programming geared toward various aspects of the field. Some programs more deeply emphasize the technical aspects of the gaming, which may include coding or creating digital/ virtual worlds, and some programs lean much deeper into the artistry and storytelling aspects of game design. Some programs more heavily emphasize the use of mobile applications while others are more console oriented. Some programs support building the skillset regarding quality assurance and testing, which also includes gaming analysis. Some game design certificate programs enable the students to tailor the coursework, as much as possible, to their personal goals and interests.
What is the Difference Between a Game Design Certificate and a Certification?
A game design certificate means you attended an academic program at a college or university, generally through a continuing education offering in game design. This is a program that does not make you take general education classes or additional fluff; it is right to the point and covers the topics that you are most interested in. Game design certifications are a little different and not necessarily any better or worse. A game design certification generally means you have completed a course on a specific application, like JAVA, and therefore, you are considered certified. A video game design certificate is generally more comprehensive. You will be harder pressed to find video game design certifications. A certificate in video game design and development. 
Related
What Can I Do with a Game Design Certificate?
25 Best Online Associate's in Game Design
What Can I Do with a Master's in Game Design?