Graphic design is nearly as old as time itself and actually dates to 15,000 BC when pictographs were painted by ancient people on the walls of the Lascaux caves in southern France (discovered in 1940.) Paleolithic cave drawings are the first known pictographs showing large animals such as bison, horses, cattle, rabbits, horses, and humans.
Painted and carved scenes of prehistoric hunts recently discovered in Sulawesi, Indonesia (2019) predate European pictographs by 3,000-4,000 years. We're familiar with hieroglyphs of Egypt depicting the lives of pharaohs and important events and with the indigenous people's petroglyphs located in North America describing conflicts and animal hunts. Medieval tapestries describe kings, plagues, and military conquests.
What Is Graphic Design?
It seems humans have been into graphic design since the dawn of time, we've just improved on it with each millennium.
And Then Came…
Graphic Design was given a name in 1922 when William Addison Dwiggins coined the phrase to describe his book design work as a combination of illustration, design, and typesetting. The graphic design we know today is thought to have started with the Bauhaus school in Germany and mixed form and function, arts and crafts, classical, minimalism, and simple new typefaces. As the 20th century progressed, graphic design became more prevalent as art deco became popular in architecture, clothing, objects, and more. This corresponded to companies beginning to use logos and brands to set them apart from competitors.
In the 1970s, postmodernism emerged, flipped convention on its head, and changed how we looked at objects (think Andy Warhol). This, and computers, led to our current digital age of graphic design. We saw the design possibilities with computers using programs such as Adobe Photoshop and Illustrator, CorelDRAW Graphics, Sketch, and Designer, with new programs constantly being improved and developed.
And, Here We Are…
Today's graphic designers have many options to create designs by hand or computer or both. It's projected that interactivity will soon be the next generation of graphic design, with digital visualization and movable 360-degree images. We're beginning to see the potential of AI in graphic design now. A graduate degree will help keep you on the cutting edge.
Is A Master's in Graphic Design Degree Worth It?
You earn an undergraduate degree in art or graphic design and want to parlay your talents into a career that highlights your skills and pays a regular salary. Is that possible? Or, you're interested in computer graphic design and want to know how to do that more effectively. An undergraduate course may have sparked your interest in more advanced graphic design techniques and career possibilities. Now what?
An advanced degree will help you beef up your professional portfolio to demonstrate your skills, place you in a more competitive position, and broaden your career options.
Some graduate degrees can open career opportunities in:
Graphic design
Computer system designs
Specialized design opportunities
Advertising and marketing
Education (instructor or professor in public school, college or university)
What Will You Learn in a Graduate Graphics Design Degree?
On the graduate level, you'll be challenged to understand design theory, and user experiences, push your creativity and innovation, as well as develop a solid framework of creative arts, graphic design, web and mobile application development, and more.
| | |
| --- | --- |
| Typography | Web Development |
| 3D Graphics | Digital Painting |
| Mobile Device Applications | Theory, Research, Capstone Projects |
| Digital Animation | Multimedia |
Why Earn An Online Degree in Graphic Design?
In 2020, the world had to change how many things were done. Online degree programs existed prior to the Covid-19 pandemic, but thanks to personal computers, virtual meeting programs via Zoom, and colleges and universities looking for ways for students to continue their education, online degrees grew. The number of students taking online classes was calculated to be 186 percent higher in 2020 when the pandemic began than in 2019 (National Center for Education Statistics.)
Ultimately, you'll have to decide what's best for you, but College Consensus has some things to consider.
Online vs. On-Campus– If you work, have a family, or have other obligations, taking time away to earn a graduate degree may be difficult. Colleges and universities have moved many of their on-campus programs to online platforms. You'll be taught the same curriculum and taught by the same faculty as students attending in person.
Class Format – Coursework will be offered online, allowing you to study on your schedule. Classes may be synchronous, asynchronous, and/or interactive via options such as Zoom. Internships or practicum experiences may be required and can be completed in your home community. Some programs are hybrid and will require on-campus attention for intensives (usually held on weekends). These intensives allow you to talk with your professors and cohorts and provide time for skills experiences.
Full-time or Part-time – Most online degrees are geared toward a non-traditional student who finds pursuing a full-time degree difficult. Online programs are frequently offered part-time.
Thesis vs. Non-Thesis – You may be required to complete a thesis to finish your master's degree or complete a Capstone Project
Cost – Paying for college is always a concern. Schools may charge out-of-state online students the same tuition as in-state residents. This saves you money and also can expand your school choices. You'll also save money in housing, food, and transportation costs attending online.
Careers and Salaries in Graphic Design
So, depending on your aspirations, a graduate degree in graphic design can be essential to help with upward career mobility and management responsibilities. Of, a career in education teaching graphic design is also an option with a graduate degree.
According to the Bureau of Labor Statistics, potential growth in this field is slower than the average professions. However, the fluidity of innovation in graphic design makes it difficult to pinpoint exact employment figures. The BLS suggests that, with an increase in retirement or moving into a different field, nearly 25,000 graphic designers are needed each year.
Graphic Designers rank #8 out of 10 in U.S. News and World Report's Best Creative and Media Jobs.
| | |
| --- | --- |
| Specialized Designers | $59k |
| Advertising, PR, and similar services | $52k |
| Newspaper, periodicals, books, etc. | $45k |
| Printing | $39k |
(Source: Bureau of Labor Statistics)
Of course, salaries will vary depending on where you live. Large metropolitan areas can see average mean salaries range of up to $84,000 (BLS).
International Graphic Design Companies
Several large international companies (many with locations in the U.S.) hire graphic designers. A random example of some of these graphic design groups includes:
| | | |
| --- | --- | --- |
| COMPANIES | DOMESTIC LOCATIONS | CURRENT OR PAST CLIENTS |
| Pentagram | Austin, New York and San Francisco | Starbucks, United Airlines, Planned Parenthood, Warner Brothers |
| Meta Design | New York and San Francisco | Apple, Coca-Cola, New York Philharmonic |
| Mucho | New York and San Francisco | BMW, Google, Apple, Venmo |
| Chermayeff & Geismar & Haviv | New York | Showtime, National Geographic, Chase Bank |
| House Industries | Delaware | Jimmy Kimmel Live, Target |
| DIA | New York | Nike, Adidas, Discovery Channel, Nissan |
(Source: 99 Designs)
While you may not become a billionaire as a graphic designer, there are some terrific positives to the career:
| | |
| --- | --- |
| Creativity encouraged and appreciated | Able to work from home |
| Appreciation for your talents | Independent graphic designers can work for multiple companies |
| Good work-life balance | Decent salary |
A 2021 article in Forbes suggests Graphic Design is changing as print publications are declining and companies are beginning to alter their media and marketing approaches and increase their digital presence. Consider the impact of Artificial Intelligence on graphic design. AI may offer quantity, while human designers create quality and nuance, so graphic designers will always be needed to augment what AI might provide.
Graphic Design Program Admission Requirements
Admission to graduate programs in Graphic Design will have different criteria than other graduate programs. Please pay special attention to what is required regarding portfolios and examples of your creative work.
Regardless, there are particular requirements you should consider in choosing an online graduate program. Although this isn't a complete description of the requirements, it should give you a better idea of what Graphic Design graduate schools require.
DEGREE BASICS
First, graduate programs will require a bachelor's degree from a college or university that is at least regionally accredited. Graduate programs require an undergraduate degree. With graphic design, a bachelor's degree in art, design, or a similar field may be required. Though rare and dependent on the program, you might be considered for admission based on professional experience and your portfolio without an undergraduate degree.
APPLICATION
You'll apply for your chosen program using an online application and will usually be required to submit an application fee of around $30-$65. (Note: This fee is typically nonrefundable if you change your mind or are denied admission.) You'll also need to provide academic transcripts for all schools you've attended. Most graduate schools have a minimum GPA (usually a 3.0)requirement.
Graduate schools rely on GRE/GMAT and other standardized test scores less than before, but you'll want to be sure what the policy is for your chosen school.
You'll probably be asked for recommendation letters. These should be from individuals who know your artistic work or professionalism. Some schools will ask for an artist statement of your goals and reasons you're applying for the master's program. Be prepared to provide a portfolio of your work and a professional resume, if available.
Once a program's captured your attention and checks off all your school boxes, it's always a good idea to reach out to the director of the program or a designated professor to ask questions and better understand how the program can meet your goals well personal contact. It also gives the department a chance to get to know you.
Portfolios
As always your portfolio should be the best representation of your work. Be sure you know what portfolio format your school admissions office prefers: physical or digital. Today, most graphic design folios are presented digitally but not always.
As you choose your best work, there are some graphic elements you might want to include:
| | |
| --- | --- |
| Animation | Motion Graphics |
| Illustrations | Video Examples |
| Storyboards | Ad Campaign |
Admission Deadlines
Graduate admissions deadlines are a snooze, you lose situation. A late application can ruin your plans, so understanding the timing is important.
Frequently, graduate program admissions require you to be accepted into the program before you'll be admitted to the college or university. These two deadlines are seldom the same. Your department/program admission may occur before the graduate school application date. The admission process is one of the key topics you'll want to discuss with the graduate program director or representative.
Even if you're applying to several schools, you'll want to be sure you know the acceptance date for each school. Generally, graduate schools require you to accept the admission offer, just like income taxes, no later than April 15th (acceptance could be before that date or after.)
Financial Assistance
Even if you a) don't think you'll qualify or b) don't think you'll need it, you'll want to complete and file the Free Application for Federal Student Aid (FAFSA®) anyway. Why?
Graduate schools and programs frequently have graduate scholarships, grants, or loans offered through departments or donors that may rely on FAFSA® information to determine your eligibility.
Don't overlook how your employer can support your educational ambitions. To attract new and retain current employees, it's becoming common for employers to provide educational assistance as part of an employee benefits package, along with retirement, healthcare, etc. You'll want to check with your director or Human Resources representative to see if tuition assistance, tuition reimbursement, or other educational funding is available.
Accreditation for Graphic Design Programs
Degree accreditation guarantees your graphic design MA or MFA, and overall curriculum meets certain standards for career professionals and can eventually lead to certification.
You'll want to be sure the school(s) you're interested in have either institutional and/or program accreditation. What's the difference?
Programmatic accreditation assures you that the program has met the criteria set for a proper graphic design curriculum, has a qualified faculty, and will adequately prepare you to work in graphic design as an artist or college or university teacher. Any institution you choose should hold regional accreditation.
Nonprofit organizations that accredit educational programs must be approved by the Department of Education or the Council for Higher Education Accreditation (CHEA). Either one may provide approval for regional accrediting agencies like the Middle States Commission on Higher Education (MSCHE), Higher Learning Commission (HLC), and Southern Association of Colleges and Schools Commission on Colleges (SACSCOC).
PROGRAMMATIC ACCREDITATION
National Association of Schools of Art and Design (NASAD)
Graphic Design Licensure and Certifications
Graphic Designers aren't required to be licensed. Certification can be helpful and some of the most prominent certifications are offered in:
| | |
| --- | --- |
| Adobe Certified Associate (ACA) | UI/UX Design Specialization |
| Graphic Design Elements for Non-Designers Specialization | Graphic Design Specialization |
| Graphic and Digital Design Certificate | Adobe Certified Associate (ACA) |
| UX Design Professional Certificate | Professional Certificate in Graphic Design |
(Source: Indeed)
Professional Organizations in Graphic Design
Graphic Design has a wealth of professional organizations worldwide. Here's an example of some of those organizations in the U.S.
The American Institute of Graphic Arts (AIGA) – AIGA hosts conferences, AIGA Professional Design Certification, design competitions, webinars, portfolio development, and scholarships for underrepresented students
Society for Experiential Graphic Design (SEGD) – Offers conferences, webinars, workshops, awards for graphic design excellence, etc.
The Society of Publication Designers (SPD) – Provides podcasts, speakers series videos, job boards, competitions, and more
Best Online Master's in Graphic Design Degrees
We present the following programs in alphabetical order. While all meet the standards that College Consensus holds high, they are not ranked.
Savannah College of Art and Design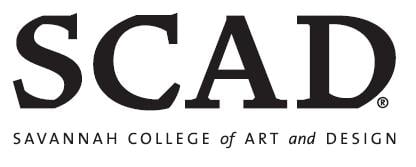 Want to learn from designers working at the top of their game with Google, Hasbro, Airbnb, and more? The respected Savannah College of Art and Design, through its SCADnow online option, has an online design MA in Graphic Design. This 45-credit-hour* collaborative program allows you to learn from industry insiders, explore your creative process, work on assignments similar to real-world projects for some prestigious corporations, and more. The program offers the opportunity for a graduate internship and a selection of electives. SCAD graduates are recruited from businesses such as HULU, Yelp, Groupon, Apple, Facebook, and others. (*At admission, you may be assigned five-additional intensive courses which could bring your program total to 50 to 70 hours.)
Minneapolis College of Art and Design
Minneapolis College of Art and Design (MCAD) has a distinguished history from 1886 to today. This multi-award-winning school offers an entirely online Master of Arts in Graphic and Web Design in synchronous and asynchronous classes and meetings. With small classes, you'll enjoy more personalized attention from faculty and take one or two courses per semester. This is a 30-credit-hour program offered full-time or part-time, depending on your preference. You can enter the program in the Fall or Spring, and you'll take core design courses and complete a Capstone Project to earn your degree. Graduates of MCAD work as web and graphic designers, front-end developers, UX designers, and others. You'll be able to take advantage of MCAD's Career Development division which will assist you in all areas of finding your perfect career.
Academy of Art University
This San Francisco university has an online MA in Graphic Design and Digital Media with a focus on career development and professionalism. Classes are offered in 7.5 and 15-week formats that use a specially designed Learning Management System (LMS) that provides professionally created videos, narrated slide shows, live streams, expert interviews, and much more. The system allows you to interact with faculty and other students as if you were on the San Francisco campus. You'll study eight graphic design forms: Branding, Environmental, Communication, Typography, Innovation, Experience, Packaging, and Editorial. Among other accreditations, the Academy of Art is accredited by the California Commission on Teacher Credentialing Accreditation.
Kutztown University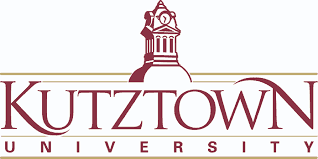 This MFA in Communication Design is a great option if you want to enhance your portfolio, improve your skills to position yourself on a creative leadership path or teach on the university or college professorial level as a design educator. You're able to configure this degree to meet your needs. 100% online, the MFA offers three choices of concentration in Interactive, Advertising and Illustration. The program offers small class sizes, which fosters personal faculty attention. Creative thinking is encouraged to develop solutions to design issues. You'll study typography, new media, and design history and will culminate your program with a research capstone project that matches your academic or creative objectives. The program requires 60 credit hours and is accredited by the NASAD. Be sure to take advantage of the program's virtual open house options.
Lindenwood University
This Missouri university may be smaller than some universities (7,000 students) but supports several exceptional online Art and Design concentrations, including a 30-credit-hour MA in Art and Design. The curriculum covers theories and trends and includes a thesis or capstone (directed) project. The program has expansive coursework, including 3D graphics and printing, motion graphics, mobile device applications, digital painting, and others. Additionally, Lindenwood offers several art, design, and design certificates. The school is a member of the State Authorization Reciprocity Agreement (SARA) and is considered one of America's Best Value Schools by Niche.
Arizona State University


ASU Online is an OG in online education, and its MS in Graphic Information Technology is part of that distance education tradition. If you have a professional background in video, print, web design, animation, or print, it may be what you're looking for to take your career to the next level. This program combines graphic design with leadership skills to help you enhance your abilities in multimedia, digital graphics, web design, print technology, etc. The program is presented in 10 classes for a total of 30 hours, with classes lasting anywhere from 7.5-15 weeks in length. This MS offered through ASU's Ira A. Fulton Schools of Engineering ranks in the top 20 of the best in the nation by U.S. News and World Report.
Liberty University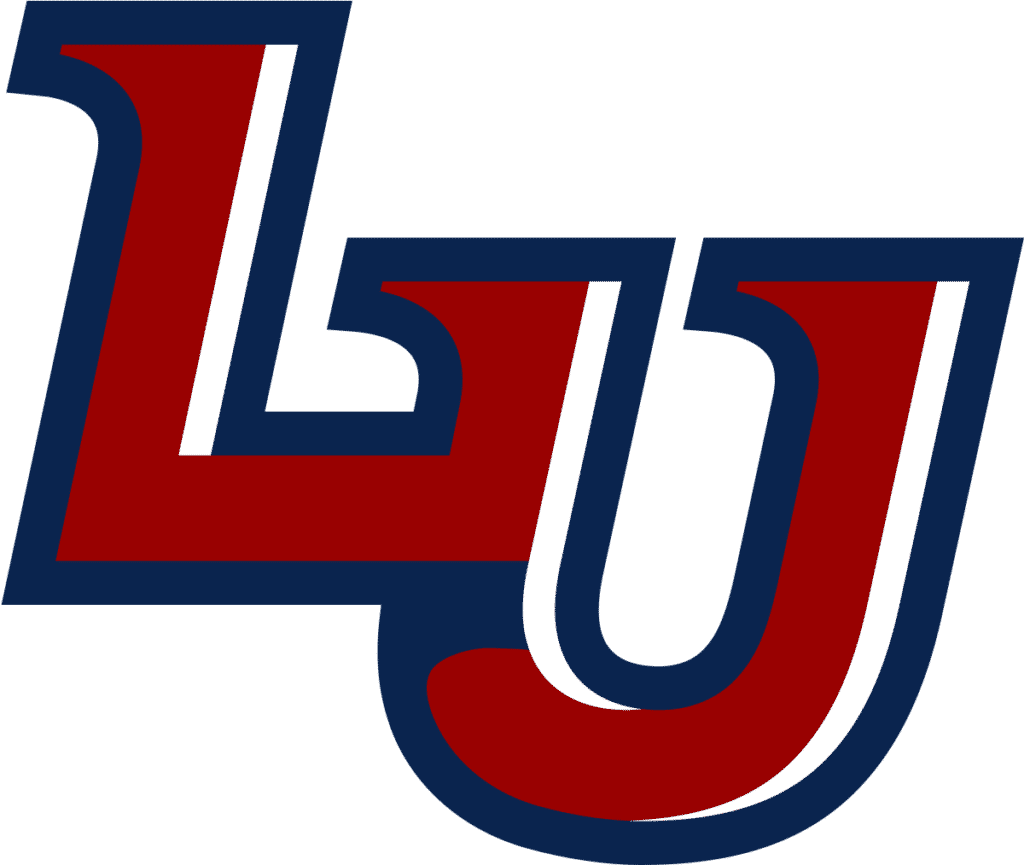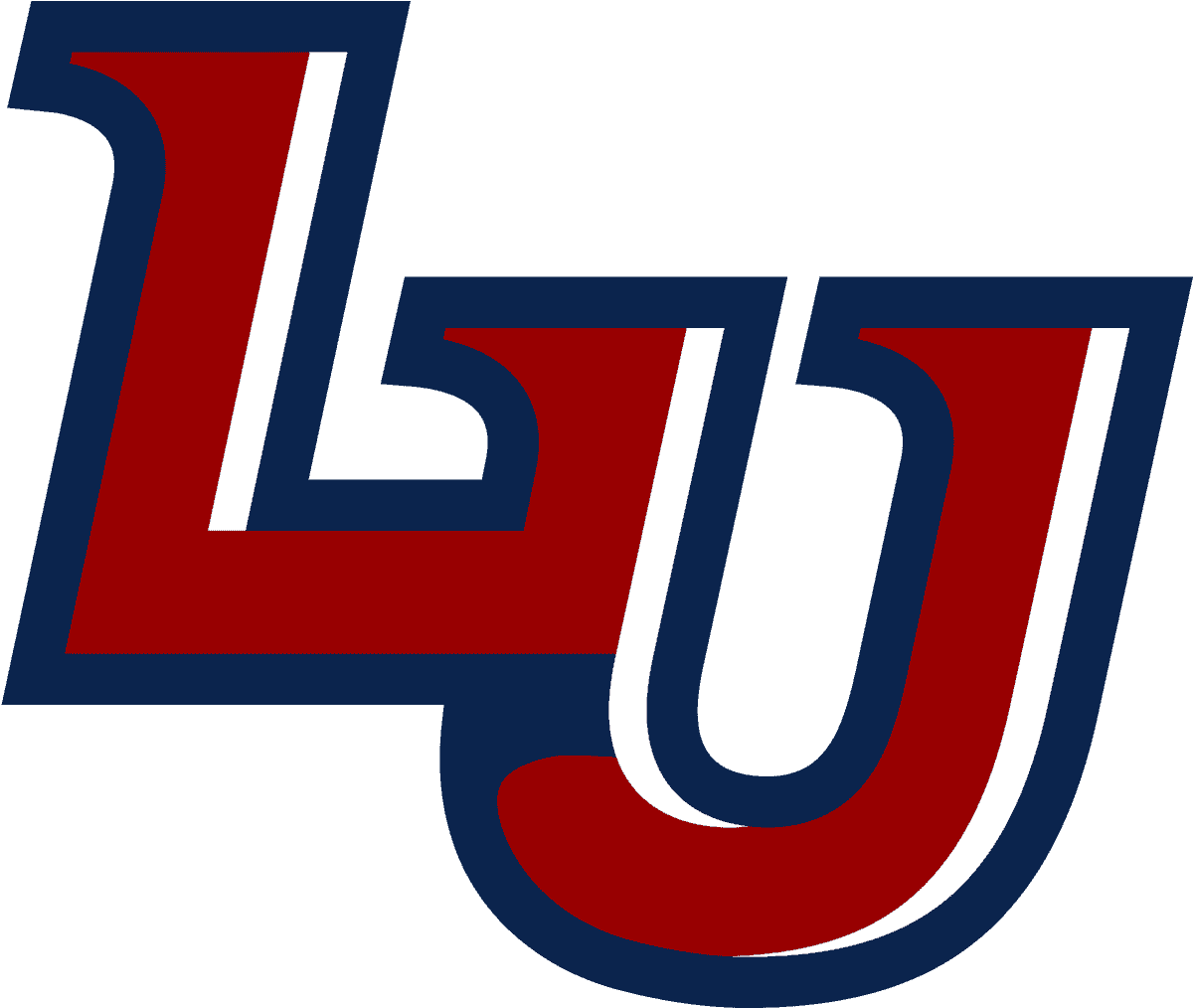 Virginia's Liberty University has over 600 online degree programs, including this MFA in Graphic Design you can complete in about two years. The program examines typography, digital imaging and illustration, and other graphic design skills. This is a 60-credit-hour program that includes a 180-hour internship under the supervision of a working graphic arts design professional. In addition to the internship, you'll participate in a 90-hour practicum to build your portfolio with your creative output. Liberty University's generous transfer policy accepts up to 50% of academic credit to this MFA's 60 credit hours. Liberty University is a Christian university, and classes are taught from a Christian perspective.
Kennesaw State University
Located in Georgia, Kennesaw State University has ranked in Forbes' Top Colleges in 2022 as well as a graduate 2022 Best Online Programs by U.S. News and World Report. You can earn this online MA in Art and Design in 12 months with a concentration in Digital Animation (other concentrations include Museum Studies and Art Education.) The curriculum follows the National Association of Schools of Art and Design standards. The program requires core studies in research, theory, methods, etc. prior to courses in digital animation problems and creative solutions, research, and communication. You'll be challenged to solve digital media issues in storyboarding and game media, as well as conduct research and clearly communicate your ideas to an audience of professionals.
Related:
2023 Best Online Game Design Bachelor's Degrees