There are many reasons you might be considering a master's in game design online. Maybe you are a video game enthusiast that wants to go all the way in the discipline. If so, you are certainly not alone. There are so many video game design master's degree online programs that support the needs of those who are interested in playing leadership roles in-game managing companies along with those who want to create stories and create games with as much education as possible under their belts.
A video game design master's online will enable you to continue working and pursuing your other life commitments while completing a program that offers flexibility and the convenience to study from your home or workplace. Player-centric environments come in all shapes and sizes, though students in such programming will learn how to contribute to such spaces with expertise. They will gain foundations in topics such as game analytics and game science. Many programs offer students the opportunity to work with faculty members who are also on-the-ground-game-designers. Many programs offer a synthesis of game sciences and design.
Methodology: How We Ranked the Best Master's in Game Design
The majority of the programs below are delivered in convenient and flexible formats that enable students to work from their couch at any hour of the day. You can achieve a program such as these following a bachelor's in game design or similar field. Many programs heavily emphasize projects and enable students to build effective portfolios while working through the programs.
Recommended Online Degree Programs
Explore our featured online programs to find the right match for you today.
We have compiled a list of the best online master in game design programs that are ranked according to their College Consensus Student Score. The Student Score is an average of all student reviews from trusted sites.
Take a close look at all of the offerings and determine what it is you are looking for. There is something for everyone in this course of study.

Columbia University in the City of New York has a Master of Science in Computer Science program that is offered entirely online.  This master's degree in game design is available to matriculating students that are interested in broadening their knowledge of how technology can be used in aspects including but not limited to, science, business, education, and video game imaging. This 30 credit computer science graduate program lands on our list of best online masters in game design as a comprehensive program that offers all the same basic course options of a graduate program in game design. Columbia University acknowledges that their program can offer students a broader option when investing in their future careers, similar to the vast and broad opportunities having a Master's degree in computer science can. There are eight-track options with this program, to continue building upon a skill set suited for the gaming industry is the Vision, Graphics, Interaction, and Robotics Track. There is also an option to personalize your own track and customize your learning experience. 
Degree: Master in Computer Science
Consensus Student Score
80.4


The University of Southern California offers a Master of Science in Game Development. This concentration is packaged as a computer science degree with a concentration in game development. Although due to the pandemic most programs are switching to an online modality. This best game design master's program is online and can be completed from the safety of your home. USC takes game development and engineering very seriously, as the demand for software and game developers increases each year and so does the mission of their program. This includes using a research and development direction to archive literature so as to elevate the game design process. Deadlines are coming up for fall 2021 so serious applicants only have until January, if they choose this program. Students who want an engineering orientated gaming development core choose this best online master in a game design program. This is a 32 credit graduate degree, with four-track options available to students, game development infrastructure, cognition and games, immersion, and serious games. 
Degree: MS in Computer Science: Game Development
Consensus Student Score
79.9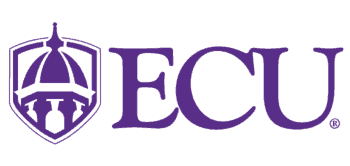 East Carolina has the best online master in game design programs, a Master of Science in Software Engineering. This industry acknowledged degree program blends computer science with a rapidly evolving field of software engineering. Upon completion of the game development master's degree, students will learn the skills required to design, develop, test, and maintain high-quality software systems, similar to the ones necessary to build video games and mobile gaming applications. There is an intentional combination of theory and practical application, so as to allow students to have a strong grasp on the general development process in order to be able to apply it to any field, including Game Design.  Students will take courses such as Software engineering foundations, project management, programming and data functions and so much more. Potential game designers should not overlook the benefits of having a wide grasp of software engineering as a way to break into the gaming industry. 
Degree: MS in Software Engineering
Consensus Student Score
79.7
4
Savannah College of Art & Design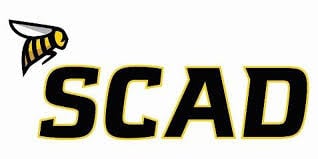 Savannah College of Art & Design offers a master of arts program in interactive design and game development. This is considered one of the best game design master's programs with a true cross-section of course offerings. Students can self-direct in many ways. There are six specializations in the game development master's degree program including game art: engine pipeline and practices, game art: virtual world building, game tech: real-time materials and shaders, game art: character creation and digital sculpting, game art: art direction and look development, game design: professional production pipeline. All of these tie nicely into the coursework related to interactive design. The entire course of study is made up of a total of 45 credit hours. Some of the core courses include contemporary art, media art, history and theory of virtual spaces, interactive design, and game development final project- there are three options for the final project protocol. 
Degree: MA in Interactive Design and Game development
Consensus Student Score
79.4

Brandeis University offers a Master of Software Engineering that fits generally into this list of best game design master's programs. This game development master's degree is offered part-time online. This program is for the working learner. As a 30 credit program, you can complete your master's degree in as soon as 2 years. There is a list of prerequisite courses prospective students must have before an application into the graduate program can be accepted. The entire degree course can be completed in six courses and four elective courses. The elective classes allow students to choose classes based on their desired professional skill set. One course that will allow those interested in becoming game designers is the mobile application and responsive web design class. It's important that students who are interested in game design know that software engineering is the foundation of that ability. Upon completion students will be able to demonstrate a cross-section of skills needed to successfully design, implement, and release newly developed software. 
Degree: Master of Software Engineering
Consensus Student Score
77.4
Recommended Online Degree Programs
Explore our featured online programs to find the right match for you today.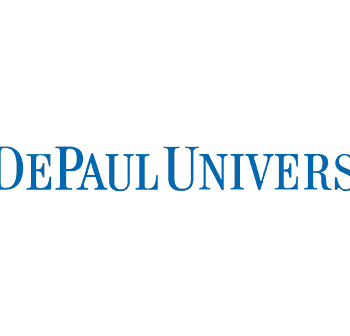 DePaul University has one of the foremost Master of Science in Game Programming degrees offered entirely online. Several elements of this master's degree in game development stand out, one of which is that 95 % of graduates are employed after completing this program, with a median salary of 78K annually. Additionally, enrollment begins quarterly so students have access to flexible start times. This best online master in game design program focuses on understanding programming at the highest level. Skills such as real-time cupping computer graphics and professional retooling for the game are the key skills students leave with. Courses that are introduced to a blended method of theory and applied practice, examine both emerging trends and proven knowledge. DePaul University employs leaders in the industry to perform as adjunct professors in this program, which is an invaluable benefit to their students. Game programming coursework dives into tackling the real-world need by special topic-based classes like global software development, software methodologies, and parallel computing architecture.
Degree: MS in Game Programming
Consensus Student Score
76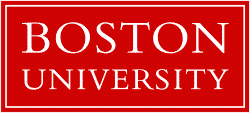 Boston University offers a Master of Science in Software Development, completely online. Software development is at the core of game design. With a firm solid background in software development, students can enter into the gaming industry with confidence. This online master's degree in game development will teach students the industry standard requirements and skills for creating software across diverse industries. Producing robust and reliable software design and code is the foremost skill students who choose this degree leave with. BU's software development degree is a 32 credits program, with part-time or full-time options; it typically takes 16 to 24 months to complete the degree requirements. As a student in this program, you benefit from a small classroom environment and a leg up on the competition. As the demand for software development professionals continues to grow so does the number of programs choosing which program is important. 
Degree: MS in Software Development
Consensus Student Score
75.7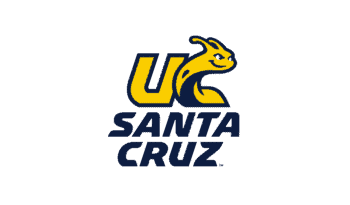 University of California Santa Cruz offers a Master of Science in games and playable media; there is also a master of science in serious games.  Helping students learn how to design games is the primary mission of this program, while imparting the importance of being a socially responsible designer. This game development master's degree is a 60 credit course designed to be taken over 5 quarters. An exciting aspect is that UC Santa Cruz has a silicon Valley campus that offers an elective so students will be exposed to the industry's high tech environments. For students looking to expand their opportunities choosing a program with a capstone program is a good start. Students of the games and playable media complete their master's degree in game development in the culmination of a collaborative capstone project. Some courses available with this degree, Game engineering, game design systems, and game & playable media studio. Students are given an option to use their summer semester working on a sponsored project or interning at a games company. 
Degree: MS Games & Playable Media or MS Serious Games
Consensus Student Score
75.5

If you are considering an advanced degree in game design you have found one of the best online master's in game design programs with the masters of fine arts in design at the University of Wisconsin-Stout. This game development master's degree is delivered in a hybrid format, meaning there are some on-campus requirements, however, much of the program can be completed from the comfort of your living room. An MFA is a terminal degree, which means you have gone as far as you can possibly go in a field and are then qualified to teach at the university level. This course of study emphasizes problem solving and innovation from an artistic lens. They work hard to train students to think critically about the world with the premise of using these skills gleaned to make it better. Leadership is also a critical focus in this program in preparation for a teaching or facilitation career. Some of the topics covered include animation, graphic design, interactive media, interior design, digital cinema, and industrial design.
Degree: Cross-Disciplinary MFA Design
Consensus Student Score
74.9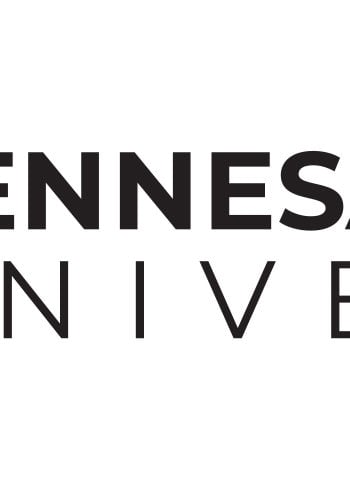 Kennesaw State University offers a Master of Science in Software Engineering online, course work for this game development master's degree consists of 30 credits that can be completed in one year. Applicants can apply no matter their background, however, if you are coming without a lot of foundation in software engineering you may have to complete up to 5 foundational courses so that you will be successful in the graduate program. A promising option for those wanting to break into the gaming industry after their undergraduate. Among other things an exciting tidbit about this program is that it is located in the Atlanta area and their program is partnered with some of the local tech companies, so graduates have an easier pathway to employment.  Some of their stringent requirements have gotten this program a reputation for producing professional candidates for the job market. Students will benefit from that rigor through coursework like user interactive engineering, cloud computing, mobile app development, and modeling and simulation.
Degree: MS in Software Engineering
Consensus Student Score
71.9
Recommended Online Degree Programs
Explore our featured online programs to find the right match for you today.
Why Should I Get My Master's in Game Design Online?
There are many paths you can take to be at the front lines of the game design industry. This is a personalized journey to take you to the land of creativity, innovation, and design that clearly drives you enough to offer a pathway to your future. The best game design master's programs will help you score the best game design job.
There are so many programs that offer the skills, experience, expertise, and professionalism that will get you where you want to go, but it is of course good to decide where it is you want to go. Some programs are more specialized than others. Some enable students to pursue a specialization that supports their unique academic and professional goals. Many programs are computer science-oriented with the addition of game design to support well-rounded career options. Many programs are designed to be flexible enough to accommodate students who are already working and may need to divide their time between a myriad of life commitments.
Is a Master's in Video Game Design Worth It?
It is only natural to ask big questions before investing in a program like this one if a master's degree in video game design is worth it. A good way to answer that question is to consider the video game designer job outlook. One thing you may not know is that the gaming industry brings in more revenue than Hollywood. That's right. Video games, these days, make more than films. The video game industry is predicted to grow over nine percent between 2012 and 2026 according to the Bureau of Labor Statistics. It looks like the industry is spreading throughout the country and is not just centralized in one epicenter. This is good news for those of you who are not interested in moving to Los Angeles or New York City. Currently, the game design industry is mostly spread throughout Seattle, Los Angeles, San Francisco, and Austin Texas, but most states have some employment within this lucrative field. While it is up to you to determine if this degree is a good investment for you, in particular, signs point to a lucrative career with many possibilities. 
Will an Online Game Development Master's Degree Get Me in the Gaming Industry?
If you want to work in game design, yes and no. There are many graduate degree programs in game development, game production, and related fields, but not all graduate programs are created the same. The game development industry isn't just interested in your game design master program. Graduate students also need to learn how to build truly innovative games. Game development programs can help you learn to program computer games and mobile games, but to become a lead game designer, you'll need experience and creativity.
How Much Can I Make with a Degree in Game Design?
According to Payscale the average for a video game designer salary is $65,354. This is, once again, an average, so it goes much higher and lower. A low end for a video game design salary is $40,000. This, of course, is right out of the gate, with lots of room to grow. The high end for a game development salary is just at the beginning of six figures at $103,000. One of the nice aspects of a game design and development salary is that it generally comes with excellent benefits. Eighty-three percent of fame design companies offer medical benefits and seventy-one percent offer dental. The perks of benefits are not always apparent in the computer programming industry, as many people work as independent contractors. This field has more traditional benefits as professional game designers generally work for game development companies rather than as independent contractors. So, while a video game designer salary is variable, there are generally additional perks that come with the industry. 
Related:
What Can I Do with a Game Design Certificate?
25 Best Online Game Design Graduate Certificates
What Can I Do with a Master's in Game Design?