Today's marketing and advertising world would be unrecognizable to Don Draper of "Mad Men." Traditional marketing techniques of print ads, television ads, and direct mailers are being crowded out by the rapidly growing field of digital marketing. Terms such as "Pay Per Click", Search Engine Optimization, mobile marketing, and data analytics have entered the profession, and understanding how to incorporate digital marketing strategies is critical in today's marketing world. If you're an entry-level marketing professional without a degree or you have a marketing degree, a certificate program will give you the opportunity to work in the expanding social media and digital marketing field.
Digital marketing is big business; as technologies are developed, the need for social media managers will grow significantly. Careers range from social media specialists to managers, and the Bureau of Labor Statistics estimates the field will grow by 10% at a faster than average rate. It's been estimated that in 2020, global digital advertising will spend up to $378 billion and is projected to increase to $646 billion in 2024 (Statista). Understanding effective uses and implementing digital marketing strategies can equate to high salaries for marketing managers, especially social media managers. Salary estimates in 2022 for these managers range from an average of $96,225-$123,352 (Salary.com) and a median average of $126,300 (Bureau of Labor Statistics).
To remain current, certificate programs are available to marketing professionals and entry-level marketers. These certificate programs, offered by colleges and universities, train marketing managers in the rapidly growing digital marketing field.
You'll want to find certificate programs that will either lead to certification or are aligned with certification standards, such as AMA Digital Marketing, Google Analytics or Ad Search, YouTube, Twitter Marketing, Facebook Blueprint, etc. Whatever certificate program you choose will give you an advantage in the rapidly growing digital marketing profession.
Recommended Online Certificate Programs
Explore our featured online programs to find the right match for you today.
How We Ranked the 10 Best Online Digital Marketing Certificate Programs for 2023
The College Consensus 10 Best Online Digital Marketing Certificates are ranked according to their College Consensus Student Score.
Our team looks at college programs according to their record of providing a return on investment. Our ranking of the 10 Best Online Digital Marketing Certificates shows the best combination of market reputation, educational quality, and rewarding income. All the programs in this ranking hold national or regional accreditation. Some programs on this ranking hold Accreditation Council for Business Schools and Programs (ACBSP) or International Accreditation Council for Business Education (IACBE) designation. We hope there is a program on this list that inspires you to take the next step.
The programs in this Top 10 ranking are all regionally and nationally accredited.
Over 70 degrees and certificates are offered through the prestigious Ivy League, Harvard University's Extention School. The continuing education programs include this Marketing Management and Digital Strategy Graduate Certificate.
With this certificate, you'll learn various digital marketing principles and strategies and take four classes in digital marketing foundation, digital tools, and electives for a total of 16 credits. A sampling of courses offered includes "Fundamentals of Search Engine Marketing," "Digital Marketing: Foundations and Framework for Success," "Marketing Analytics: Fundamental Data-Driven Marketing," and more. The program takes approximately 1 1/2 years to complete and requires you earn at least a "B" grade in each of the four classes. There's no application required; you simply register online for Spring, Summer, or Fall. The average tuition for each course taken is $3,100.
Consensus Student Score
83

In three months, you can earn your online certificate in Digital Sales and Marketing Basics from the Terry College of Business at the University of Georgia. This is a great certificate if you're a mid-level 0r senior executive responsible for developing digital marketing strategies, responding to clients' needs, product development, and more. The program is divided into six courses (approximately 3-5 hours in length) and covers digital marketing foundations in SEO, social media, web analytics, email marketing, etc. Once completed, you'll be eligible to sit for the OMCA™ Certification for Digital Marketers exam, Digital Marketing Foundations Certificate, and the UGA Digital Marketing Certificate. You can register for this ongoing program at any time, and the overall program cost is a reasonable $995.
Consensus Student Score
81.9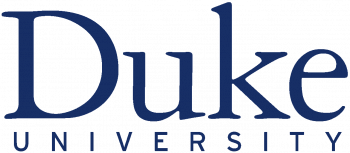 You can earn this Digital Media and Marketing certificate online from this OMCA™ Registered Education Provider. Offered through the partnership of Duke University's division of Continuing Studies and online training provider Simplilearn, this is a self-paced program with ongoing enrollment. The curriculum includes advanced studies in web analytics, Pay Per Click (PPC), social media, mobile marketing, and more. You'll be required to complete six out of eight of the courses, which are designed to align with certification exams in-demand tools such as Microsoft Bing, Facebook Blueprint, Google Ads, and Google Analytics. Tools, labs, and electives are built into the curriculum and you can also take advantage of biweekly mentoring sessions featuring Q&A with instructors. The total cost is $3,195.
Consensus Student Score
81

The Professional and Continuing Education division of the University of Washington has an online Certificate in Digital Marketing that offers two formats. You can choose to take courses online in self-paced or real-time course meetings. The curriculum will show you how to leverage digital marketing to improve your results and customer satisfaction. Discussions will include SEO, social and mobile media, finances, etc. You'll also get hands-on experience creating a media plan for a mock company using digital marketing tools and creating a digital marketing plan for a real, local company as a part of your portfolio. You may qualify for a needs-based scholarship for this certificate, and you'll want to explore the unique collaboration of this program with Excelsior College. Tuition for this certificate is $3,747.
Consensus Student Score
78.4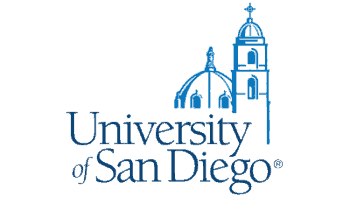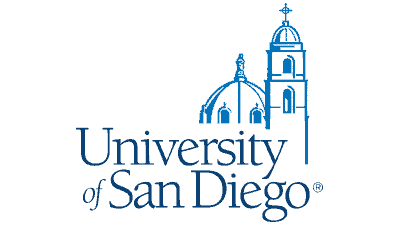 If you're looking for a diverse certificate program, you'll want to review the Strategic Online Marketing Certificate from the University of San Diego's Professional and Continuing Education division. This certificate's core courses cover marketing content, web analytics, SEO, and Capstone Project presentation. There are eight courses in the curriculum taken in four-week sessions. Once completed, this coursework will help you enhance your company's online presence, generate traffic, engage your target audience, as well as develop a marketing plan that influences web pages.
Two cohorts for this certificate begin in the Spring and Fall of 2022. The cost for the certificate is $3,077, and classes are taught by experienced digital marketing professionals, many of whom hold advanced degrees. There's third party funding for this certificate as a Workforce Innovation and Opportunity Act (WIOA) approved program (the University of San Diego, Professional and Continuing Education can't determine your eligibility or approve you for WIOA financial assistance.)
Consensus Student Score
78.2
Ready to start your journey?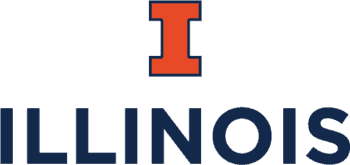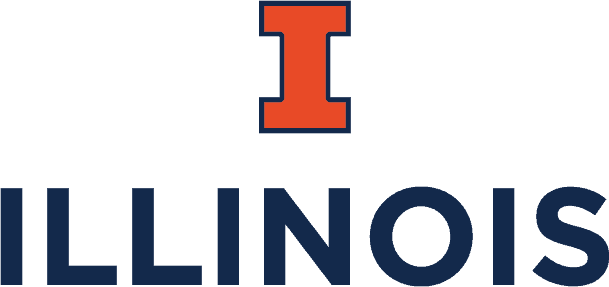 With this certificate in Digital Marketing from Illinois Online, you'll take four graduate courses and earn your certification and 12 graduate credit hours in 7 months. The University of Illinois began offering fully online courses in 1995.  An estimated 6,200,000 students have enrolled in Illinois Online's MOOCs (Massive Open Online Courses) online courses and certificates, and the program has an 80%  overall quality rating.
Offered through the Gies College of Business, this program targets professionals wanting to expand their skills in digital marketing. You'll study digital analytics, media, marketing techniques and philosophies, and a comprehensive examination of the emerging digital marketing landscape. The coursework covers branding, consumer behavior and reaction, and data for strategic decisions. This graduate certificate tuition is $3,840.
Consensus Student Score
77.7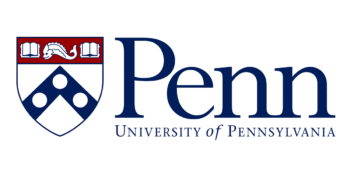 The Ivy League University of Pennsylvania is home to the renowned Wharton School and Wharton Online, the online platform for the business school. This certificate program is for you if you want a prestigious Digital Marketing Certificate designed by internationally known business faculty. Courses are developed to meet the rapidly changing marketing landscape. You'll learn critical skills with e-commerce, digital marketing, social media, customer relations, marketing analytics, etc. The certificate is presented in 4 courses, six weeks in length, and requires approximately 3-5 hours per week of study. You can enroll and start your certificate studies immediately, and the tuition cost is reasonable, $2,340. Wharton Online is accredited by the International Association for Continuing Education and Training (IACET) and is authorized to issue the IACET CEU.
Consensus Student Score
77.1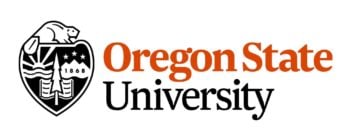 Oregon State University is recognized for excellence by Niche, U.S. News and World Report, and Forbes, and the online certificate program in Digital Marketing continues that tradition. This is a 10-credit-hour certificate that explores courses in Audience Segmentation, Business-to-Business Marketing (B2B), Content Marketing Strategy, and Transmedia Storytelling to help you grow your digital presence in a competitive industry. The certificate program is offered online and is instructor-led. You can expect to study 3-8 hours/week and complete the curriculum in 8 months with 10 Continuing Education Units. Tuition is $2,550 for individuals, and the school offers a bulk purchase option allowing you to purchase seats and invite others to participate.
Consensus Student Score
76.8


Through its Division of Continuing Education, the University of California, Irvine provides a Digital Marketing & Communications certificate specifically designed for professional product managers, communication, and marketing professionals. This is a 12-total unit program with three topics: Dynamic Product Management, Marketing Research & Strategy Planning, and Integrated Marketing Communications. You'll also choose one of two electives in Marketing Performance Optimization or Digital Marketing Tactics and Trends. This certificate requires you to complete the 12 hours of coursework with a grade of "C" or better. Tuition is $2,850 for the 6-month curriculum. (Note: To be an official candidate for the program, you're required to submit a "Declaration of Candidacy" plus a non-refundable $125 fee and, on completion, submit a "Request for Certificate.")
Consensus Student Score
76.6
If you need a solid introduction to the growing digital marketing industry, this Digital Marketing Certificate from the University of South Florida Muma College of Business may be just what you need. This is a self-paced program and was developed by experienced faculty as well as real-world practitioners. The program is designed with 8-online modules and a Capstone Project. You'll work on your Capstone Project as you go through 8 modules with the end result of a professional portfolio demonstrating your knowledge and projects. Among the modules are studies in Data & Analytics, Drive Leads & Sales with Paid Search, Social Media, Content Marketing, Digital Insight, etc.
You'll study analytics, aspects of social media marketing, content marketing, digital strategy, and more. You can earn your certificate in under 32 hours with a $4,995 tuition.
Consensus Student Score
73.4
Featured Schools
Explore our featured online programs to find the right match for you today.
How Do I Choose a Digital Marketing Certificate? 
Earning a certificate in any field indicates advanced education in an area. They're a way to keep up with current trends, policies, procedures, skills, etc. Digital Marketing is a relatively new and evolving field, and marketing directors benefit from recognizing new social media, platforms, and technology. Successful marketing managers have particular skill sets in marketing, such as decision making, branding, marketing, promotional strategies, content development, and more.
Marketing professionals who may be out of school for a while or hold a degree in marketing, mass communication, public relations, etc., can benefit from a certificate in digital marketing.
Certificate programs, typically offered through colleges and universities in schools of business or communications, are an excellent way to learn new digital approaches. You'll become acquainted with the latest Search Engine Optimization (SEO) and research, social media platforms, mobile marketing approaches, content management, data analytics, and more.
When choosing a certificate program, you'll want to keep these digital marketing concepts in mind. Ask yourself if the certificate covers areas in digital marketing with which you're unfamiliar. Does the program offer courses that address concerns specific to your needs, such as SEO optimization or data analytics?
Other considerations for picking a certificate are the length of the program, cost, format (online or in-person), courses it covers, and what takeaways it offers (for instance, will you develop a portfolio?) Is the program self-paced, or does it require you to be available at certain times?
The good news is that if you're looking for a digital marketing certificate, you'll have plenty of options, and this ranking should give you a great starting point.
What is the Difference Between a Certificate and a Certification?
Simple answer? A certificate demonstrates you've gone through additional education. Certification is evidence of passing a standardized exam and meeting industry standards.
Some certificates can qualify you to sit for the OMCA™ Certification for Digital Marketers. The exam tests your knowledge of digital analytics, content managing, SEO, digital advertising (Pay Per Click), social media marketing, and more. Some companies prefer to hire marketing professionals with certification.
Another factor to consider is whether the curriculum for the certificate aligns with and can prepare you for industry certifications. Will the program help you earn highly regarded certifications in Google Analytics or Ad Search, Facebook Blueprint, YouTube, AMA Digital Marketing, Twitter Marketing, and others?
Should I Get a Certificate or a Degree in Digital Marketing?
This is a question that probably has no wrong answer. Whether you earn a certificate or degree will depend on your goals. Let's take a quick look at the pros of each:
Online Certificate Pros:                                                    Online Diploma Pros:
It takes less time to complete (3-4 months),                Increased earning potential
Costs less                                                                              Expanded and in-depth study
Focuses on career                                                               More career opportunities
Flexibility                                                                             Flexibility
What Can I Do with a Digital Marketing Certificate?
Digital Marketing certificates can prepare you for entry-level marketing positions. This growing segment of the marketing profession has several positions for which a digital marketing certificate or certification will definitely be a value-added education.
Marketing Managers
These professionals are responsible for developing marketing campaigns for organizations/industry products and typically are required to see "the bigger picture" and lead a marketing team. Working with customers and clients, these managers need to know all aspects of modern advertising and promotion and have detailed knowledge of digital marketing. However, they focus on the more significant campaign components. A certificate program is an excellent way for a manager to stay current.
Social Media Marketing
This is one of the fastest-growing career options as businesses and organizations seek to increase their online presence. You'll work with other marketing managers to brand and create social media content, including graphic designs, research SEO, etc. Certificate programs offer coursework in audience engagement, mobile marketing, email marketing strategies, etc.
SEO/SEM Specialist
There's a subtle difference between Search Engine Optimization (SEO) and Search Engine Marketing (SEM). SEO focuses on generating optimal, organic website traffic while SEM organically generates traffic and paid search. SEM courses are typically part of a certificate program.
While this is undoubtedly an abbreviated list of digital marketing positions, it demonstrates the benefit of having a working knowledge of the field. This is where certificate training is helpful for entry-level marketing positions and working professionals to keep current with digital trends.
Related:
Best Online Bachelor's in Digital Marketing Programs
Best Online Master's in Digital Marketing Programs