It's not surprising that Digital Marketing is a growing field. Internet technology has created new opportunities for reaching out to people through digital marketing campaigns that can be tailored to suit a specific audience.
If you're a marketing and advertising professional and have a bachelor's degree, you may want to increase your career opportunities by earning a graduate degree in digital marketing. A master's degree allows you to explore further, and well, master, relevant topics of particular interest to you, such as various digital platforms, social media, branding, data analysis, etc.
Online degree programs are perfect for the working professional, who may need a flexible class schedule, and wants to earn a degree from a specific college or university. Accredited, online degrees follow the same curriculum as the brick-and-mortar students receive and are taught by the same faculty. A Master of Arts in Digital Marketing takes approximately 15-24 months (30-36 credit hours) of full-time attendance to complete and frequently includes an internship and/or Capstone Project for completion. Classes may be offered in asynchronous and synchronous formats, which may impact your scheduling. You may find that some programs require 2-3 day on-campus residencies held on the weekends.
Graduate coursework in digital marketing will go deeper into undergraduate studies and lean into areas such as global marketing, communications theory, information systems, business foundation studies, macroeconomics, analytics, etc. You may also study negotiation skills, digital storytelling, analytics, tech marketing, channel marketing, and more.
Digital Marketing professionals may seek certification approved by marketing organizations, such as the American Marketing Association (AMA), Internet Marketing Association (IMA), or Designated Marketing Association (DMA). These certifications may concentrate on specific digital marketing areas such as content marketing, SEO/SEM, social media, and email marketing among them. Some programs will qualify you to sit for the American Marketing Association Professional Certified Marketer (PCM®) exam.
Recommended Online Degree Programs
Explore our featured online programs to find the right match for you today.
How We Ranked the 10 Best Online Digital Marketing Master's Degree Programs for 2023
The College Consensus 10 Best Online Digital Marketing Certificates are ranked according to their College Consensus Student Score.
With these elements in mind, our team looks at college programs according to their record of providing a return on investment. Our ranking of the 10 Best Online Digital Marketing Master's Degrees shows the best combination of market reputation, educational quality, and rewarding income. All the programs in this ranking hold national or regional accreditation. Some programs on this ranking hold Accreditation Council for Business Schools and Programs (ACBSP) or International Accreditation Council for Business Education (IACBE) designation. We hope there is a program on this list that inspires you to take the next step.
The programs in this Top 10 ranking are all regionally and nationally accredited.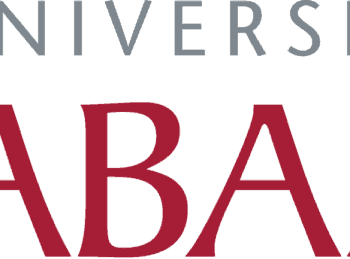 The University of Alabama's online MS in Marketing from the University of Alabama has a Digital and Social Media concentration that's designed to give you an edge on your marketing competition.
Only 5% of business schools hold Association to Advance Collegiate Schools of Business (AACSB) and UA is one of them. This program is identical to the in-person degree and taught by the same expert faculty. The degree requires a 30-credit hour curriculum that includes a Capstone Project. You'll study social media and digital marketing, global marketing principles and management, consultation skills, analytics, and more. Electives include product design, strategy, global business, and import/export strategy. Applications are accepted year-round and among the requirements for admission is a bachelor's degree as well as GMAT or GRE scores. UA has graduate grants and scholarships specifically for online and distance education students you'll want to explore.
Consensus Student Score
80.9

Offered through UF's College of Journalism and Communications, this Master of Arts in Mass Communications has a Digital Strategy concentration that will prepare you for a terrific career in marketing.
This program will teach you how to develop effective messages and copy, use social media platforms to build leads and target new customers, understand SEO practices, and use marketing techniques to measure effectiveness and performance. Among the core courses for this MA, you'll study social media advertising, theory of mass communications, digital marketing copywriting, theory and research, etc. This is a 36-credit-hour, career-focused curriculum, and most students take 1-3 courses each semester and attending fulltime, you can earn your degree in two years. While you'll still need to meet assignment deadlines, the program is flexible with your schedule, with recorded lectures provided online. Application deadlines are April 1, October 1, and February 1. GRE test scores aren't required, but you need a minimum 3.0 GPA in your undergraduate work, among other requirements.
Consensus Student Score
78.4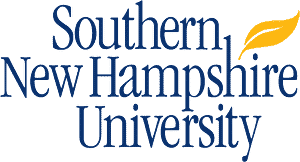 Southern New Hampshire University, established in 1963, has grown its online degree programs from 2,800 in 2003 to over 150,000 today. Niche ranks one of its Best Colleges for Business in America for 2022. We rank SNHU in our top 10 Best Online Digital Marketing Master's Programs for its online MS in Marketing degree.
This program provides current and timely course content in branding, analysis, campaign development, and audience engagement. The curriculum aligns with the American Marketing Association's Professional Certified Marketer (PCM®) Program standards, which may lead to professional certification. With a Digital Marketing concentration, you'll study SEO, digital marketing strategies, and how to reach global markets. You'll become acquainted with email and content marketing, marketing in social media, mobile marketing, and the advantages of "Pay Per Click." This is a 36-credit-hour program, and SNHU accepts up to 12 hours of graduate transfer credits. Online tuition at SNHU for a master's degree is a bit below the national average for graduate programs.
Consensus Student Score
77.8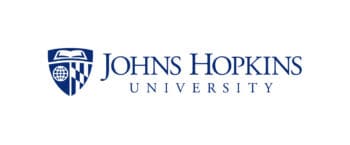 If you're looking for a part-time MS in Marketing degree that will prepare you for work in digital marketing, you'll want to look at the program at Johns Hopkins University through its Carey Business School.
The 36-credit-hour curriculum includes business foundation studies, functional core courses, and electives. Among classes are topics in consumer behavior, market research and strategy, branding, customer analytics and relationships, integrated marketing strategies, social media and retail analytics, and more. Online courses are typically asynchronous, but some synchronous courses may be included. You can also take advantage of the school's commitment to career education with the Career and Life Design for Experienced Professionals. Connections are the name of the game in marketing, and as a student of the Carey Business School, you'll have access to over 25,000 school alums. You'll want to look into the merit scholarships and other financial assistance offered by the school.
Consensus Student Score
75.7

Messiah University is a small, Christian, private school in Pennsylvania that offers an Accreditation Council for Business Schools and Programs (ACBSP) accredited online MBA with a Digital Marketing concentration. While it may be small, it's recognized as a best-value school and one of the best small colleges in America, U.S. News, and World Report and Niche, respectively. Messiah University has a no-fee tuition policy for graduate students, and the MBA tuition cost for 2022-23 is a reasonable $26,460. Be sure to discuss the Graduate and Adult Degree Discounts to see if you qualify.
The degree requires core courses in business studies such as marketing strategies, decision making, accounting, finance, etc. You'll learn the definition of the central strategies of digital marketing and its impact on the field. Topics include SEO, web development, mobile marketing, online and email advertising, and more. Coursework also covers the use of data in developing products, services, and communications.
Consensus Student Score
75.2
Recommended Online Degree Programs
Explore our featured online programs to find the right match for you today.
Fort Hays State University has provided online degrees since 2000 and has over 6,000 online students. This school consistently shows up on national rankings for its quality online programs, such as this MBA with a Digital Marketing concentration.
Along with earning your MBA, a Digital Marketing concentration will qualify you to enter one of the newest trends in marketing. This program's concentration will train you in social media marketing (including content and analytics), strategic digital marketing, and marketing communications integration. You'll earn 24 credit hours in the core MBA curriculum of marketing topics in strategic management, economics, quantitative methods, information systems, etc. The entire program requires 33 credit hours. Core classes are taught in 8-week sessions by the same faculty as the on-campus students. FHSU has a rolling admission policy, and GMAT and GRE aren't required. You'll have an advisor to guide you through the MBA and the lifetime benefit of career placement and counseling.
Consensus Student Score
74.3
The Feliciano School of Business of Montclair State University has an online MBA with a Digital Marketing concentration  you can complete in 39 hours (approximately two years.)
Courses are offered in two-eight week terms each semester, and you're expected to enroll in one or two classes per term. There are six start dates each year. Core business classes covered are managerial economics, information systems, macroeconomics, public policy, market analysis, negotiation, and others. You'll study digital applications in marketing strategies, customer experience, hyper-targeted media, and integrated digital advertising for the Digital Marketing concentration. Montclair State University is in the 5% of schools holding Association to Advance Collegiate Schools of Business (AACSB) International accreditation. Canvas is the platform used to present classes, tests, and communication with faculty and classmates. The university utilizes Student Success Coaches to provide support throughout your MBA enrollment. U.S. News and World Report ranks Montclair State University in its Best Online MBA Programs for 2022.
Consensus Student Score
74.2

The Leavy School of Law urges you to "Cut through the noise with a forward-thinking degree" with its online MS in Marketing degree.
You can enroll full-time or part-time in this 36-credit hour. The program is set up in three-course categories: business foundation, core marketing, and electives. The electives for this MSM cover not only digital marketing but analytics, tech marketing, channel marketing, and others. The 15 courses are offered in four-10 week quarters, and it's possible to complete your degree in one year. While classes are offered online, you'll start your program with a residency 3-day weekend on the Santa Clara campus and will count as your first 2 unit course in Marketing Trends and Technology. The GRE and GMAT requirement is waived for qualified applicants and you need to apply by September 4, 2022 for admission for the September 19, 2022 start date.
Consensus Student Score
74.1

Emerson College, a private liberal arts school, calls Boston, Massachusetts, home, but it also has robust distance education programs. This school prides itself on innovation, and the online MA in Marketing degree exemplifies that.
With this well-rounded degree, you'll merge storytelling with marketing analytics and a digital marketing specialization. The online curriculum comprises five core courses and three classes in your field. Core studies include web analytics, digital storytelling and branding, customer behavior, social media and VOC analytics, and digital marketing campaigns. You can choose to specialize in social media and digital PR, content strategy, and marketing analytics. This degree requires 32 credit hours in 8 courses over four semesters and can be completed in 15 months. GRE or GMAT is not required to apply, and you'll need to apply by August 12 for fall semester 2022 admission.
Consensus Student Score
73.7


Concordia University-Chicago, founded in 1864, is part of the Concordia University System and is affiliated with the Lutheran Church-Missouri Synod. Today, the university has four colleges, and the College of Business offers a 100% online MBA with a Digital Marketing specialization.
Accredited by the ACBSP, this degree will prepare you to apply digital marketing theories and practices to adapt traditional marketing ideas and create online digital campaigns. In a 48-credit program, you'll study mobile marketing, digital strategy, social media marketing communications, and analytics. This program is ideal for entry and mid-level professionals to enhance their strategic and analytic skills. You don't need GRE scores to apply (and there's no application fee). Concordia University promises that if there's no interruption of your MBA studies, there'll be no increase in your tuition costs, and you're eligible to apply for federal financial aid. Active military or veterans are eligible for a 20% tuition discount.
Consensus Student Score
72.4
Recommended Online Degree Programs
Explore our featured online programs to find the right match for you today.
Why Should I Get My Digital Marketing Master's Online?
Earning a master's degree can open up new digital marketing job options. A graduate degree can elevate you to jobs requiring expert skills and knowledge. You'll be in a great position to earn employment in:
Market Research Analyst – A master's degree can help you move into leadership roles or positions that require technical research expertise and data analysis
Digital Marketing Manager – You can hold this position with a bachelor's degree, but the master's is becoming increasingly preferred. As a Digital Marketing Manager, you'll develop marketing strategies and campaigns that align with clients or the company's goals and objectives.
Social Media Manager – Internet social media platforms are constantly changing. As a Social Media Manager, you'll stay current with trends and create strategies to increase your client or company's brand. A master's degree will increase your social media understanding and help position you for leadership roles as a team leader.
How Do I Choose a Master's in Digital Marketing?
It would be best if you decided what your ultimate goals are as you begin to choose a graduate program in digital marketing. Some quick reminders of things to keep in mind:
Accreditation
You'll want to find a degree program from a university or college that's regionally or nationally accredited. Accreditation demonstrates that the school and program meet quality standards. The U.S. Department of Education approves accrediting agencies such as the Higher Learning Commission, Middle States Commission on Higher Education, Southern Association of Colleges and Schools, and others. Online degree programs, such as the ones on this ranking, should be accredited.
Reputation
Don't worry that earning an online master's degree may somehow be less than if you attended in person. You'll take the same courses as on-campus students taught by the same professors. Ivy League, state, private, and religious-affiliated colleges and universities have invested time and expertise in online degrees. Employers no longer look down on online degrees; your diploma won't indicate if you studied online or trudged to campus for class.
Most online programs aren't restricted by geography. You may live in Kentucky and earn your graduate degree from Northwestern University without needing to travel to Evanston, Illinois. Schools have reciprocity agreements with other states through The National Council for State Authorization Reciprocity Agreements (NC-SARA). While most schools can accept students from any state, some may have restrictions. Talk with an admission advisor to be sure your state qualifies.
Courses
Here's where online degree programs shine. Once you make your school choices, you'll want to see how the classes are presented. Depending on your schedule, you'll want to see if the program is flexible enough to meet your needs. Are there set times you'll need to be at your computer for class? Can you study at your own pace?
You'll want to review the marketing programs offered through the Business or Communications schools. Again, your choice of school and program will depend on your goals. You can explore the curriculum and determine if it meets your needs. You may find programs that require internships, short residencies, or portfolio development.
Cost
Another advantage of online programs comes in the form of tuition. You'll find schools may charge a flat tuition fee for online students regardless of residency status. Activity fees and other charges may not be applied to online studies. You'll also save on transportation, food, and housing costs.
Financial Aid is available for qualified online students who file a Free Application for Federal Student Aid (FAFSA®). While graduate students are limited to loans, departments may have graduate student scholarships and will request the FAFSA.
What Does a Digital Marketing Manager Do?
Marketing Managers
Marketing Managers are "big picture thinkers" and have a hand in all facets of marketing campaigns for organizations/industry products and leading a marketing team. Having an understanding of all the various components of a digital campaign, Working with customers and clients, these managers know all aspects of modern advertising and promotion and have detailed knowledge of digital marketing.
Social Media Marketing
This is one of the fastest-growing career options as businesses and organizations seek to increase their online presence. You'll work with other marketing managers to brand and create social media content, including graphic designs, research SEO, etc. Certificate programs offer coursework in audience engagement, mobile marketing, email marketing strategies, etc.
How Much Can I Make with a Digital Marketing Degree? 
As you can imagine, salary estimates vary widely depending on the job, company, and location. Websites such as PayScale, Indeed, and Glassdoor, can provide information for a specific title and area of the country. At the same time, the Bureau of Labor Statistics takes a national approach to come up with median salary expectations.
The BLS projects the average salary for managers at $126,300. Median compensation for specialists and analysts at $63,920, digital designers $77,200, and content writers approximately an average of $62,340. These figures don't include other compensation benefits such as 401k, paid sick and vacation days, health insurance, daycare, etc. The figures also may not be exact for your geographic location and company.
Indeed.com suggests these salary possibilities:
Managers:
Social Media              $59,422/yr
Content                       $60,483/yr
Digital Marketing.    $61,033/yr
Specialists:
SEO                              $53,222/yr
Email Marketing       $58,360/yr
Others
Analyst                        $61,769/yr
Content Strategist    $63,703/yr
Data Analyst              $65,634/yr
UX Designer              $88,770/yr
Digital Designer        $95,609/yr
Related:
Best Online Digital Marketing Certificate Programs
Best Online Bachelor's in Digital Marketing Programs
The Ultimate Guide to Digital Marketing Degrees
Guide to Online Communication Degrees