You may be surprised to know that there are, indeed, top online colleges that have acceptance rates as high as 100%. But, what does that actually mean? Does it mean that anyone who applies gets in regardless of their qualifications? Does it mean those are "bad" schools? Do more selective schools offer more scholarships?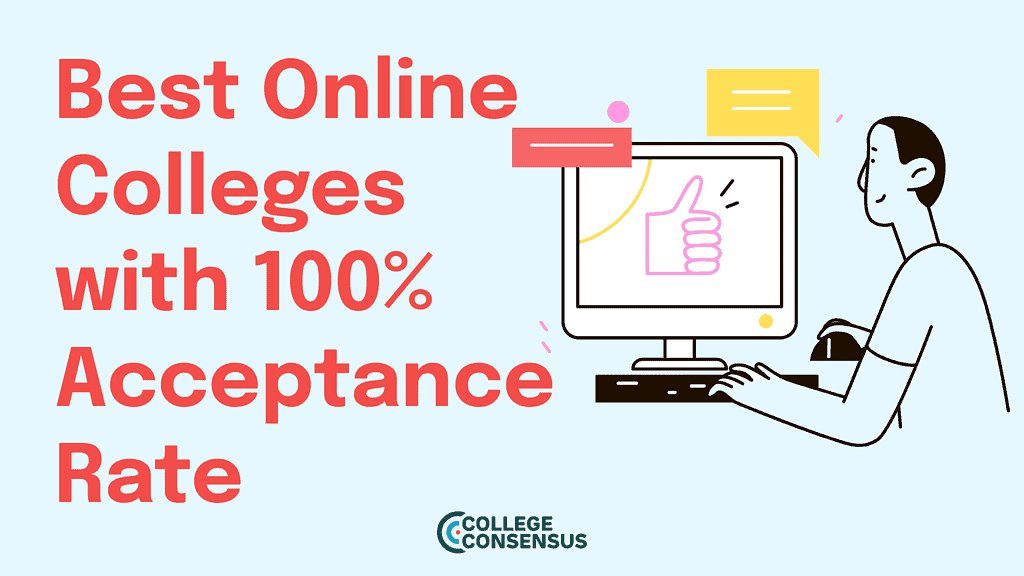 For the general public, lower acceptance rates seem to mean the school is more selective and prestigious. That's not the case.
Recommended Online Colleges For You
Explore our featured online programs to find the right match for you today.
Do Acceptance Rates Matter?
Acceptance rates, or ratios, are based on the number of available slots the college or university has available to admit students. Larger schools, like state schools, have more spaces and may have a higher acceptance percentage than smaller schools. State schools, with more open slots, will typically show a higher acceptance rate. Community colleges, for example, accept everyone. Anyone with a high school diploma can get into most community colleges.
According to Pew Research, half of U.S. colleges and universities have an acceptance rate of 67% or higher. More selective schools, such as Harvard or Princeton, may have an acceptance rate of 10% or lower and represent a smaller sampling of admission acceptance. These schools do not even consider standardized test scores, because everyone applying has such high scores. With those statistics, your chances of being accepted into a college or university with a higher acceptance rate are actually pretty good.
Colleges with high acceptance don't reflect the quality of the school's programs, the rates simply measure the number of students applying and being admitted. You may also want to factor in the number of students who apply, are accepted, enroll and remain in a school degree program. Online degree programs may have a higher acceptance rate because the virtual format allows for more students to be admitted. Some schools offer guaranteed admission.
The COVID 19 pandemic caused many schools to suspend ACT/SAT scores as part of their admission criteria to attract more students and moved more of their program options online. GPA standards at high acceptance schools may be more flexible but that doesn't mean you can't be considered for scholarships.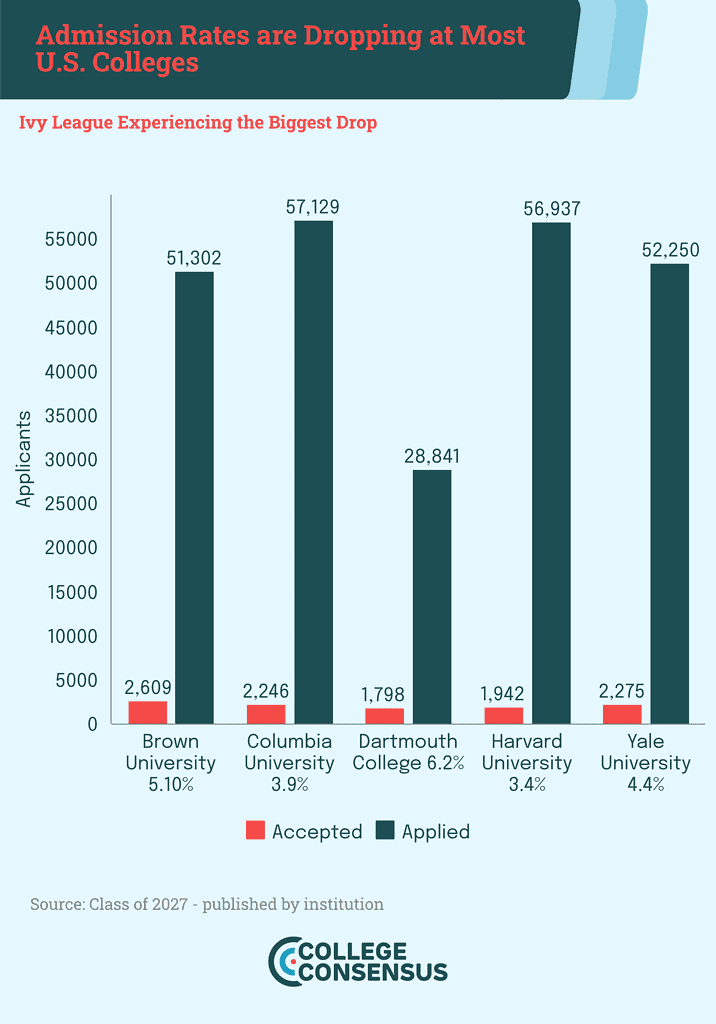 Isn't a School with a Low Acceptance Rate Better?
Not necessarily. High school students worry that they can't get into a good school, but look past the surface. Low acceptance rates, to many people, signal that the school is one that only accepts the best students: however, that's not necessarily true. The college admissions process is complicated, and much of it is a numbers game. Schools with low acceptance rates may accept more applications than they'll be able to accept. Some schools may entice students to apply by dropping their application fees, eliminating ACT/SAT scores, freezing tuition rates, etc. Why? Ranking services may factor acceptance rates into their ranking methodology and lower acceptance rates may appeal to some students.
Why Should I Consider an Online School with 100% Acceptance Rate?
Whether you're a campus or online student, your first decisions probably include a list of your "dream" schools. These schools may offer your degree program and could fall into schools you know would accept you (sometimes called "safety" schools), schools that might admit you (schools that seem to be a good fit), or schools beyond reach but you apply for admission anyway. Schools are often considered as "highly selective", "moderately selective", or "non-selective."
Knowing a school's acceptance rate, GPA and ACT/SAT test requirements, and degree offerings can help you narrow down your online school search.
What Other Factors Influence Schools Acceptance Rates?
You can do a quick internet search to get a school's overall acceptance rate based on how many students were admitted from all the students who applied. Other considerations in determining a school's acceptance rate include the type of applications accepted (early action, regular decision, or early decision), number of in-state or out-of-state students admitted, academic program admitting students, and more.
After graduating high school, your college degree is your business, whether you get it from a community college or Ivy League schools. Open admission colleges have the same college courses as any high ranking four year college. Many community colleges lead into four year colleges, and you can get started with a low minimum gpa. They give you a chance to prove yourself. The easiest colleges to get into may be the best for you.
Why Do Schools Publish Their Acceptance Rates?
As we said above, schools with low acceptance rates are playing to the public's perception that a lower acceptance rate means a more selective and prestigious school, which is not always the case. Another reason schools care about their acceptance rates is the figures are used in the methodology of third-party ranking services such as U.S. News and World Report, The Princeton Review, Money Magazine, etc. Forbes Top Colleges Ranking doesn't include acceptance rates in its rankings. The reasoning behind that decision is that Forbes believes the components of acceptance ratios, ACT/SAT scores, endowments, etc., say more about the school's reputation than the quality of the school's degree programs.
Where Can I Find Acceptance Rates?
Colleges and universities will offer acceptance ratio information on their website. Often, that information and more are available under the "About" or "Institutional Data" tabs on school websites. You can also find information on the percentage of undergraduate and graduate students admitted, percentage enrolled, average ACT/SAT scores, retention and graduation rates, etc. on the National Center for Education Statistics. U.S. News and World Report include the information in its school rankings.
Is It Complicated to Apply to Different Schools?
It used to be that students who wanted to apply to more than one college or university had to submit school-specific applications and materials. That took time, requiring you to make multiple copies of your transcripts, letters of recommendation, etc. Today, more schools use The Common Application, The Coalition Application, College-Specific Applications, and The Universal Application (falling out of favor). Some states, like California and Texas, have state-school-specific applications. These applications help students to apply to more than one school at once and may influence the overall acceptance rate as defined above. Schools may receive more applications through the Common App, etc., but haven't increased the number of students they admit.
Schools that offer online degree programs may be able to admit more than the on-campus-only programs and thus, have higher acceptance rates.
Gaining admission to an exclusive school is just part of your college decision. You can gain admission and still find a school isn't right for your needs. Whatever school accepts you, make sure it works for you.
Ready to start your journey?
How We Chose the Best Online Colleges That Accept Anyone
The College Consensus 10 Best Online Colleges with 100% Acceptance Rate ranking specifically looks at schools that are accredited regionally and reputable.
Our list of the 10 Best Online Colleges that Accept Everyone shows the best combination of market reputation, educational quality, and rewarding income. We hope there is a program on this list that inspires you to take the next step.
There's a lot to consider as you search for an online degree that suits your educational goals, but College Consensus will continue to provide you with information we believe will help you find, and make, the right decision. Good luck!
The following schools are presenting in alphabetical order.
1. Lewis & Clark College
This Idaho state school has over 20 undergraduate online degree programs in several hot career degrees. Lewis-Clark State College is a small school with a low 12:1 student-to-teacher ratio that frequently appears in U.S. News & World Report's rankings and boasts the lowest tuition rate in the state of Idaho. A small college with an enrollment of 3,700 students, LCSC began in 1893 as a school for teachers. Today, the college is a unique blend of academic and technical training.
Depending on your academic interest, you can earn an undergraduate BA or BS degree in Behavioral Science, Coaching, Business, Early Childhood Development or Special Education, History, Justice Studies, Nursing, and more. LCSC awards financial aid to qualified students and is designated as a Military Friendly school. The school also is dedicated to Native American and minority students.
# of Online Program: 24
% of Online Students: 16
2. Montana State University-Billings Online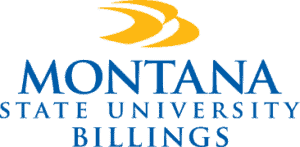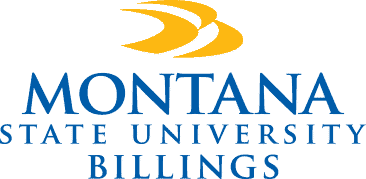 Opening in 1927, Montana State University-Billings is one of U.S. News and World Report's Top Public Schools and one of our Top 10 for 100% Acceptance. MSUB has developed a solid suite of 22 online degree programs delivered 100% online with the working student in mind.
You can choose from Business Administration, English, Health Administration, Nursing, Communication, Public Relations, etc. Depending on your major, you can earn a BS, BA, BSBA (Bachelor of Science in Business Administration), BSN, or BAS (Bachelor of Applied Science). A BSLS in Bachelor of Science of Liberal Studies) is also available with several concentrations in Management, Organizational Communication, and Health Administration. MSUB provides access to several helpful student services such as advising, the online library catalog, tutoring, and career resources. MSUB offers Disability Support Services (DSS) for online students at no charge for those who qualify, but you'll need to apply through the DSS department.
# of Online Program: 22
% of Online Students: 28
3. St. Petersburg College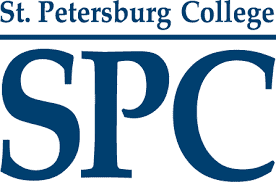 You can join the over 20,000 online students at St. Petersburg College enrolled in one of the 50+ programs 100% online. SPC provides live, online classes with flexible scheduling and interactive class discussions via Zoom. U.S. News and World Report include St. Petersburg College in its Best Online Bachelor's Programs and Best Online Programs for Veterans categories.
The catalog of online degrees is impressive, with Bachelor of Science (BS) and Bachelor of Applied Studies (BAS) programs in Cybersecurity, Educational Studies, Health Services Administration, Nursing, Veterinary Technology, Dental Hygiene, Business Administration, and more. If you're unsure if online studies are right for you, don't worry. You can try a sample online course before you make a decision. You'll also have access to online tutoring help and library services when you need them. It's easy to apply online and SPC has a rolling application deadline.
# of Online Program: 47
% of Online Students: 72
4. University of Maine at Fort Kent


Since 1878, the University of Maine at Fort Kent has called the St. John Valley home in a geographic triangle of Maine, Quebec, and New Brunswick. This unique location has given this small public school an international environment, unlike other small schools. The school has been acknowledged as one of the nation's most affordable schools by both U.S. News and World Report and The Princeton Review.
The Distance Education program at UMFK awards BA and BS degrees (along with Associate degrees) in four of the most popular career areas. With UMFK, you can earn your undergraduate degree online in RN to BSN, Cybersecurity, and Allied Health. If you're unsure of which degree path is best for you, you can earn a BAS degree in a self-designed pathway. There's a Business Management degree completion program available that awards a BS in the field. As a distance student, you'll have access to the academic support of the school's tutoring services, disability services, library, and writing center.
# of Online Program: 4
% of Online Students: 42
5. University of Maryland Global Campus


The University of Maryland Global Campus is considered the largest public university in the U.S. and prides itself on providing 30 online undergraduate degrees focused on the high demand in today's career markets. More than 13,000 degrees and certificates were awarded in 2020. Chances are, whatever a major you're looking for, you'll find in UMGC's catalog of online majors ranging from Healthcare and Science, Liberal Arts and Communication, Cybersecurity, Education and Teaching, etc.
This school has a generous 90-credit hour transfer policy of previously completed courses, work and military experience, and training. UMGC offers low tuition costs, a monthly tuition payment plan, $0 textbook costs, etc. If that's not enticing enough, the university has over 100 scholarships for qualified students along with federal student financial aid. UMGC's rolling application and the admission rate is 100%, and your GPA isn't considered in the admission decision.
# of Online Program: 44
% of Online Students: 82
Recommended Online Colleges for You
Explore our featured online programs to find the right match for you today.
6. University of Texas El Paso – Extended University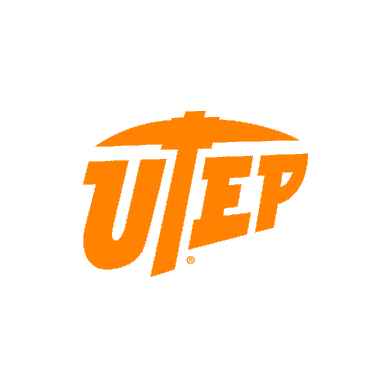 Through its Extended University, the University of Texas-El Paso has offered online programs since 2015. These are the same classes as your on-campus counterparts and are taught by the same faculty. You can earn an undergraduate degree from one of the eight programs offered in Security Studies, Chicano Studies, Multidisciplinary Studies, RN to BSN, Media Advertising, etc. Classes are offered in six seven-week terms during the year.
UTEP is proud of offering quality online education for returning students, working professionals, transfer students, and veterans. You'll never need to go to the El Paso campus, and the majority of online classes are flexible when you log in. The online programs use discussion boards and emails for you to interact with your teachers and others in your course. Financial aid and scholarship funds are available for qualified students. The university has set application deadlines and a very liberal admission policy resulting in 100% acceptance.
# of Online Program: 3
% of Online Students: 90
7. Utah Valley University


Utah Valley University's online suite of undergraduate programs could be described as diverse. Among the degrees you can earn are Professional Pilot, Emergency Services, Criminal Justice, Dental Hygiene, Aerospace Technology Management, Nursing, Digital Marketing, Business Management, Aviation Management, and others. Both Bachelors of Science and Bachelors of Arts are awarded.
U.S. News and World Report ranked UVU as one of its Top Public Schools, with over 14,000 students enrolled online; UVU has been providing online degrees for more than 20 years. Online courses are presented using the Learning Management System (LMS) Canvas platform. Your GPA isn't considered for admission, and the school has a 100% acceptance rate. Applications are due August 1 or December 1. Financial aid is available, and you'll want to be sure to submit a FAFSA.
# of Online Program: 14
% of Online Students: 33
8. Wayne State College

This small Nebraska college receives national recognition for its educational quality as one of the top midwestern schools in the country. Wayne State College (est. 1891) has long been considered one of Nebraska's top five higher education institutions. This school is known as one of the most affordable colleges in the state and offers a full array of federal financial aid for online students qualifying with a FAFSA.
While the WSC online catalog features more graduate than undergraduate programs, you can earn a BA/BS in three prominent fields. Two of the most popular WSC undergraduate programs, Business Administration and Criminal Justice, can be earned online with concentrations. You can earn a B.A. or B.S. in Business Administration with a concentration in Human Resource Management or Management or B.A. or B.S. in Criminal Justice. These degrees are taught 100% online by WSC's exceptional faculty with advanced degrees and real-world experience.
# of Online Program: 1
% of Online Students: 6
9. Weber State University


The chances are good that you'll find the online undergraduate degree you're looking for a Weber State University. For over 20 years, WSU has been providing online degree programs and consistently is recognized by U.S. News and World Report, Forbes, and The Princeton Review in various categories such as best online bachelor, top colleges, or best college in the west.
Undergraduate degrees offered online are extensive at WSU, particularly in healthcare fields. You can earn a BS/BA in Nursing, Radiologic Sciences, Health Information Management, Rehabilitation Sciences, Nutrition Education, and others. Also available online is a Bachelor of Integrated Studies (BIS) with three emphasis areas. Classes are semester-based or independent studies classes; you can begin at any time. You can receive e-tutoring help and career services, order from the online bookstore, check out library books online, advising, and career services.
# of Online Program: 7
% of Online Students: 32
10. Western Nevada College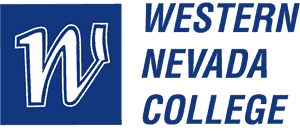 If you're looking for a Bachelor of Applied Science, you may want to look at the online degree options at Western Nevada College. WNC is a small school that opened in 1971 and has a 100% admission acceptance rate and a rolling application.
You can earn an online BAS in Organization and Project Management or in Construction. Several online associate degrees are available in Management, Business, Graphic Design, Criminal Justice, Accounting, etc. WNC also has hybrid options, requiring some on-campus attendance, in Education, Health Science, Computer Information Technology, and others if you're near the Carson City, Nevada campus. Your GPA, letters of recommendation, or high school class rank aren't considered in the admission process. This school has a rolling application.
# of Online Program: 18
% of Online Students: 45
Related:
Best Online Colleges with Rolling Admissions
Best Online Colleges that Accept the GED
Best Online Colleges that Accept Transfer Credits
Best Online Colleges that Accept FAFSA
Best Online Colleges With No Application Fees