Unless Bill Gates is your uncle, one of the first things you think about when deciding to attend a college, university, or vocational school is, "How will I pay for it?" If Uncle Bill doesn't exist, Uncle Sam does. Every year, the U.S. Department of Education disperses over $112 billion in work-study, grants, and loans to colleges and universities for students. More than 10 million students each year at over 5,600 colleges and universities benefit from some type of financial aid, including students at many of the best online colleges.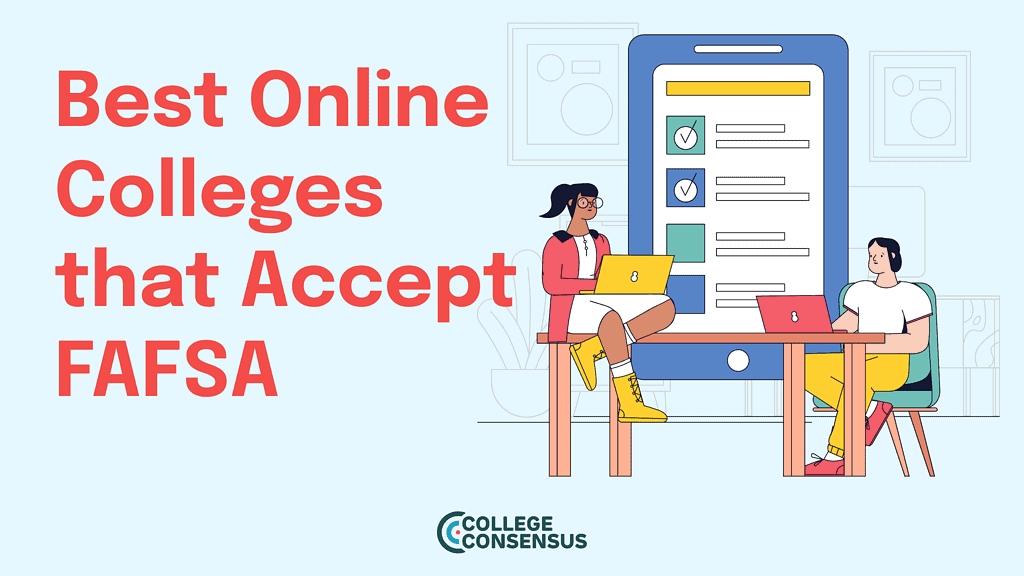 You'll find there are numerous sources for college financial aid including the federal and state governments, colleges and universities, private organizations, and employers. Assistance can come in the form of grants that don't require repayment, college work study which lets you work to earn college money, loans both government and privately funded that are repaid, and scholarships.
Recommended Online Colleges For You
Explore our featured online programs to find the right match for you today.
What is Financial Aid?
Financial aid is based on financial need as determined by filing the Free Application for Federal Student Aid (FAFSA). You'll need to provide income (tax returns) and other financial information (debts, assets, etc.) to determine how much financial assistance you might need.
Federal Financial Aid has a long history. Following World War II, the U.S. government established the G.I. Bill to assist returning military in paying for college. Later, in 1958, the U.S. government started funding the National Defense Student Loan (now the Perkins Loan). President Lyndon Johnson, in 1965, signed into law the Title IV of the Higher Education Act of 1965, establishing federal grants, work-study, and student loans.
Originally, financial aid programs were only available to qualified students attending school on campus, but with the increase in online degrees, federal student assistance expanded to include online programs at accredited schools. Currently, there are seven regional accrediting agencies approved by the U.S. Department of Education covering the New England, Middle States, North Central, Southern, Western and Northwest areas.
Federal financial aid is available at accredited vocational, community colleges, and universities that meet U.S. Department of Education criteria. Private and non-profit schools are typically eligible to award federal funds to qualified students.
What Financial Aid Is Available?
Grants-This is financial aid you don't have to repay (unless you withdraw from school and owe a refund). Types of grants include Pell Grants, Federal Supplemental Educational Opportunity Grants (FSEOG), Iraq and Afghanistan Service Grants, Teacher Education Assistance for College and Higher Education (TEACH) Grants. Online students may qualify for grants.
College Work Study-While typically not available for online students, work-study lets you earn money by working part-time at an approved location. Some schools may offer online students this option.
Scholarships-Schools, nonprofit organizations, and businesses may offer scholarships to students based on academics, area of study, talent, or other criteria. Scholarships don't have to be repaid and can be available for online students.
Loans-As you imagine, federal student loans must be repaid. Loan programs available include Direct PLUS Loans, Direct Subsidized Loans, Direct Unsubsidized Loans, and Direct Consolidated Loans. Federal student loan rates are fixed and usually lower than private loans or credit cards.
State Grants-Some states offer grants and free tuition for their residents. Be sure to check to see if your state is one of them and what you may need to apply. Your financial aid advisor should be able to help you with that.
What Do I Need to Do For Financial Aid as an Online Student?
You'll be treated as an on-campus student when applying for financial aid. You need to be admitted and enrolled in a degree-seeking program at an accredited school, submit a FAFSA form, supply additional information if requested, and maintain passing grades. As an online student, you must be an eligible citizen or eligible noncitizen. Individual schools may have additional requirements with respect to forms and materials, so be certain to stay in touch with your financial aid counselor.
How Do I Apply For Financial Aid?
FAFSA forms are available on October 1st each year. With financial aid, the early bird does indeed get the worm. The earlier you file your FAFSA, the better. Colleges and universities receive a specific amount of financial aid funds from the government and, because of that, schools have strict financial aid deadlines. Once a school awards all the federal funds it received, that's it for that academic year.
Be sure to find out what your school(s) financial aid deadline is. It's important that you stay in touch with your school's financial aid services to be sure they've received all the information needed to consider you for financial assistance. A delay in submitting required documents could cause you to miss out on federal funds.
How Does Financial Aid Work?
We'll make this brief. The FAFSA form requires information that will help determine your dependency and financial status. Dependent students (claimed on their parents' income tax) or independent (not claimed on anyone's taxes) factor into your financial aid consideration. You'll base your FAFSA information on which category best describes your situation.
Using tax and other information, FAFSA calculates what amount of your (or your family's) income could be used for paying tuition. Schools' Financial Aid Offices develop a budget of what it will cost for you to attend. That budget includes tuition and fees and other charges. The budget minus the FAFSA amount equals the amount of aid for which you qualify.
Once the school receives your FAFSA, the school's financial aid office will verify your admission status and then award financial aid beginning with grants and scholarships before awarding student loans. Full-time and part-time students are eligible to apply for assistance.
You have to submit a FAFSA each year you're requesting assistance. Accept for some religious colleges, nearly all schools accept federal financial aid programs. Even those that do not accept financial aid, federal loans, or other federal student aid programs usually have their own financial aid. There is no difference between financial aid for online and traditional schools.
What About Scholarships and Employer Assistance?
As we mentioned, scholarships are available from a variety of school and nonprofit sources. The good news is that you can still be considered for financial aid even if you receive tuition reimbursement from your employer. Depending on the amount of assistance your employer provides, it can affect the amount of aid you receive as it will be considered as a scholarship.
What Does It Cost To Apply For Financial Aid?
As the name suggests, Free Application Form for Federal Student Aid (FAFSA), you don't pay to apply for financial aid from federal or state agencies or schools.
How We Chose the Best Online Colleges that Accept FAFSA
The College Consensus 10 Best Online Colleges that Accept FAFSA specifically looks at only accredited schools.
With these elements in mind, our team looks at college programs according to their record of providing a return on investment. Our list of the 10 Best Online Colleges that Accept FAFSA shows the best combination of market reputation, educational quality, and rewarding income. We hope there is a program on this list that inspires you to take the next step.
Hopefully, with various financial aid sources, you'll be eligible to attend the online college and university of your choice.
Ready to start your journey?
1. California Baptist University


The online program at California Baptist University Online is nationally ranked for its online undergraduate and graduate degrees. You'll enroll in flexible coursework leading to BA, MS, MBA, and Ph.D. degrees. There's a broad catalog of over 40 majors at CBU, including Public Health, Sport and Performance Psychology, English, Graphic Design and Digital Media, Kinesiology, Healthcare Administration, Information Technology, and more. Classes are flexible and specifically designed for working students to study full or part-time. CBU Online is transfer-friendly, and you can earn your degree in as few as 24 months. This award-winning university is considered one of the top Christian universities in the country and was founded in 1950.
CBU awards over $6 million in tuition scholarships each year. You'll want to get in on that help by filing a FAFSA to determine your eligibility for federal and state grants (California residents can apply for Cal Grant and Chafee Grants). Loans are available for undergraduates and graduates.
# of Online Programs: 7
% of Online Students: 20
2. Capella University

One of the earliest pioneers of online education is Capella University and today it's one of the largest online-only schools with over 40,000 enrolled. This school has 47 online degree programs, over 1,670+ courses, and 89 specializations and you're sure to find a program to suit your needs. A little more than 63% of Capella students are working on masters and doctoral degrees. You have two learning options, GuidedPath (structured) and FlexPath (self-paced) and the school has a strong catalog of coursework in healthcare, business, nursing, information technology, social work, and the list goes on. FlexPath is only offered for select programs.
This is a private, for-profit online university located in Minneapolis, MN, accredited by the Higher Learning Commission, and awards Federal Student Aid. If you submit a FAFSA and qualify, you could receive grants, loans, and even as an online student, work-study.
# of Online Programs: 160
% of Online Students: 100
3. Columbia Southern University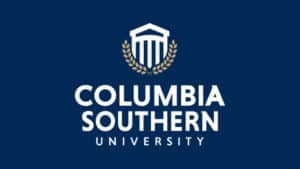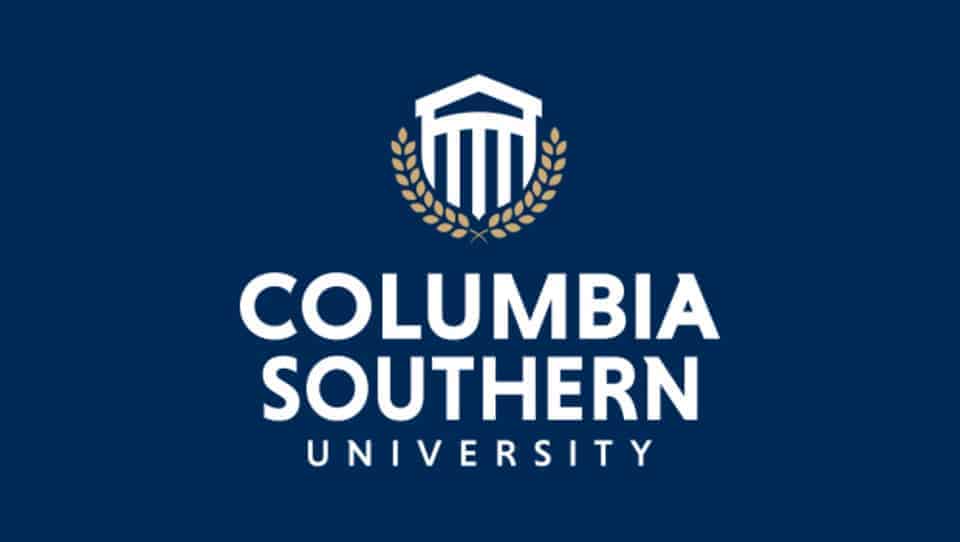 As Columbia Southern University's website says, this is "An Online University with Unlimited Possibilities." Featuring online associate, bachelor's, master's, and doctorate degrees, Columbia Southern Univerity, a subsidiary of Columbia Southern Education Group, has provided quality online education for over 25 years. Regardless of your degree, you'll be able to study at your own pace and time, in academic areas such as homeland security, health, criminal justice, psychology, military studies, occupational health, and more. You'll have access to support options such as academic advising, remote proctors, and career services. CSU has held accreditation from the Distance Education Accrediting Commission (DEAC) since 2011.
CSU boasts low tuition costs ranging, depending on the degree, from $235-$420 per credit hour and has a military discount for active military. By filing a FAFSA with CSU, you can be considered for grants, loans, and scholarships.
# of Online Programs: 10
% of Online Students: 100
4. Florida Tech University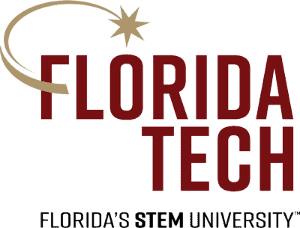 As well as being "Florida's STEM University," Florida Tech University makes our Top 10 for its national rankings by Wall Street Journal, Times Higher Education, U.S. News and World Report, and the Princeton Review. Located on Florida's "Space Coast," the school boasts, "We have the brains of rocket scientists and the hearts of Panthers." FIT has an impressive roster of academic studies in subjects from Aviation Management, Management, Cybersecurity, Supply Chain Management, Healthcare Management, Accounting, Finance, etc. You can earn a BA, BS, MS, AvD (Doctor of Aviation), or MPA through FIT's online campus.
This school has a rolling application deadline, and loans, grants, employer tuition assistance, and scholarships are awarded by the school. The FAFSA is required for federal financial aid consideration, scholarships, and state grants.
# of Online Programs: 23
% of Online Students: N/A
5. Grand Canyon University

Located in Arizona, Grand Canyon University joined the pioneering online ranks in the early 2000s when it began to focus on working adult learners. Promoting convenience, flexibility, and affordability, GCU offers degrees from undergraduate to doctoral studies with concentrations in some of the most current subjects, including liberal arts, education, business, health sciences, and nursing. If you live in the Phoenix area, you can opt for hybrid degree programs that will periodically bring you to the GCU campus. Your faculty will include full-time and adjunct professors who are not only subject matter experts but trained in the best online practices.
The GCU application process begins each year on October 1st and you'll want to begin your FAFSA application as soon as possible since some assistance programs are offered on a first-come, first-serve basis. Financial assistance is available through grants, scholarships, military benefits, and loans and requires the FAFSA for consideration.
# of Online Programs: 35
% of Online Students: 74
Recommended Online Colleges for You
Explore our featured online programs to find the right match for you today.
6. Lewis University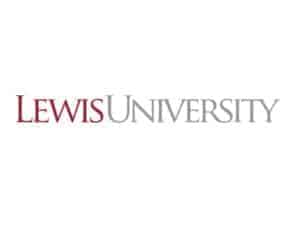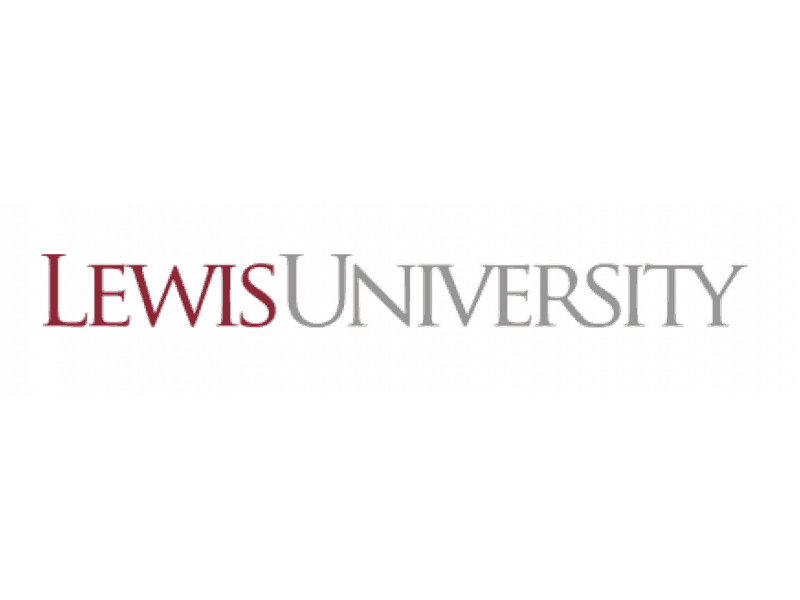 Lewis University, a Catholic school, was established in 1932 on 170 acres of land in Romeoville, IL, emphasizing aviation. In 2022, Lewis University offers an extensive roster of online BA, BS, MBA, MS, DNP, and MSN degree options in 18 majors. Those majors include aviation and technology, computer science, nursing, public safety, criminal justice, business, etc. These degree programs are entirely online (except for some classes that may require campus visits for proctored exams or placement). You'll be able to work at your own pace but must meet assignment deadlines and weekly discussions via Blackboard.
Submit your FAFSA to Lewis University to take advantage of the school's federal and state financial assistance. Over 98% of Lewis University students receive some form of financial aid, with first-year undergraduates averaging $18k in grants and scholarships. If you're an Illinois resident, a FAFSA is required to be considered for College Illinois!. Military veterans will be pleased to know Lewis University is one of the Yellow Ribbon GI Education Enhancement Program partners.
# of Online Programs: 3
% of Online Students: 22
7. Penn State World Campus

Penn State World Campus has been the online campus of Penn State University since 1998, but Penn State has offered distance education since 1892. The 21st century Penn State World Campus has a roster of more than 175 degrees and certificate programs ranging from high-demand areas of engineering, education, health care, technology, and more. You'll study the same coursework, taught by the same teachers, as the on-campus students in University Park. Just like its campus students, online students have access to a wealth of student support services as well.
This is no ordinary online school and is annually recognized for its excellence by college ranking services such as College Consensus, U.S. News and World Report, The Wall Street Journal, etc. Penn State University accepts FAFSA. Even if you don't think you'll qualify for federal aid, you should file the FAFSA to be considered for other funding sources such as scholarships.
# of Online Programs: 70
% of Online Students: 100
8. Purdue University Global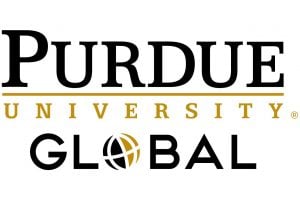 The online campus of Purdue University Global is affiliated with the highly regarded Purdue University and is considered one of the most innovative online programs in the country. We include PUG in our ranking for over 175 online programs from associate to doctorate. You can get to know the virtual campus through interactive technology and even experience a Purdue University Global undergraduate program for three weeks at no cost. You'll be able to choose studies in health science, aviation, unique military programs, fire science, communication, business, and criminal justice. These programs are offered 100% online, opt for the online Competency-Based Excel Track™ and the Alternative Credit Center.
You'll want to be sure to submit a FAFSA since Purdue Global accepts federal financial aid and provides a comprehensive Financial Aid Information Guide in .pdf form that explains everything in detail.
# of Online Programs: 55
% of Online Students: 100
9. Saint Leo University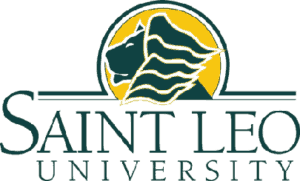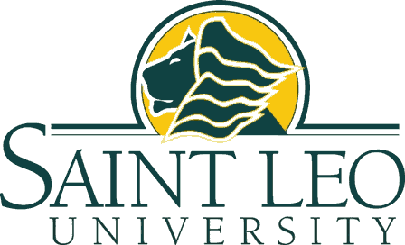 Saint Leo University is one of the oldest Catholic universities in Florida, opening in 1889, but has successfully entered the 21st century with a table of online degrees. You'll find options in bachelor's studies in arts and sciences, criminal justice, math and science, human services, healthcare, creative writing, and more. Masters programs are available as well, and professors teach both undergraduate and graduate programs with advanced degrees. Saint Leo has an impressive roster of online student services, including a virtual open house, career services, worldwide student advisors, and even a remote fitness program focusing on healthy lifestyles. We rank Saint Leo University in our top 10, and U.S. News and World Report also recognizes the school's online bachelor's degrees as some of the best in the nation.
Submitting a FAFSA to Saint Leo University may allow you to receive federal and state assistance in grants, loans, and scholarships. If you're a veteran, you'll want to talk with a financial aid advisor to make sure you successfully negotiate the process. SLU has a rolling admission process.
# of Online Programs: 23
% of Online Students: 58
10. Southern New Hampshire University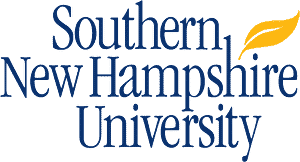 Southern New Hampshire University opened in 1932 as a small secretarial school and has transitioned to having 3,000 on-campus and over 135,000 online students to become one of the most innovative schools in the country according to U.S. News and World Report. With over 200 online degrees, you can choose from studies in accounting, education, liberal arts, psychology and counseling, health, social studies, engineering, and more. SNHU awards associate, bachelor, and doctoral degrees in flexible formats, rolling application deadline, and GPA, class standing, and letters of recommendation are factors that weigh into admissions decisions.
SNHU hasn't raised its costs in ten years and its online tuition costs are some of the lowest in the nation. Military and undergraduate tuition costs range from $225-$320 and $470-$627 for military and graduate students. The school will help you lower costs, too, with its generous transfer policy and scholarships. You'll want to file the FAFSA to take advantage of the full slate of federal student aid available.
# of Online Programs: 45
% of Online Students: 96
Related:
Best Online Colleges with Rolling Admissions
Best Online Colleges that Accept the GED
Best Online Colleges with 100% Acceptance Rate
Best Online Colleges that Accept Transfer Credits
Best Online Colleges With No Application Fees
When are Application Deadlines for Colleges