Whether online or on-campus, there are things you need to consider when making an application for admission. Each school has its own admission policies that can include rolling admission, early decision, early action, conditional, regular, deferred admission, open admission, etc. There are many online colleges with weekly start dates. Confusing? It can be, and for our purposes, we're going to look at some of the top online colleges with rolling admissions.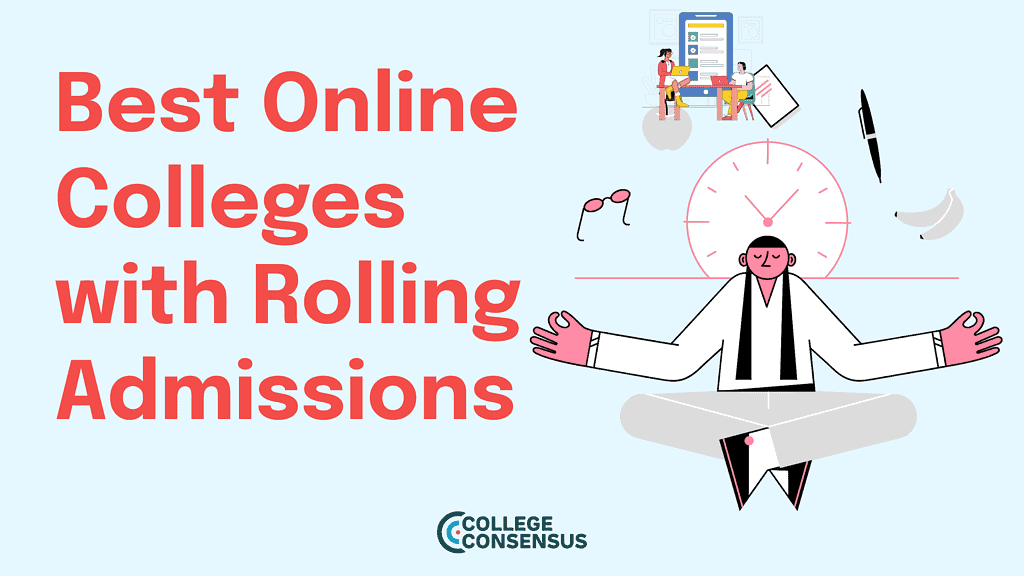 Recommended Online Colleges For You
Explore our featured online programs to find the right match for you today.
How Do I Choose a Program?
There are a few things you should keep in mind as you decide to apply to a rolling admission, online college degree program:
State Eligibility
Before you submit an admission application for a school and online degree program outside of your state, you should be certain you'll qualify for admission. Not all online schools accept students from all states. To insure that an online program meets quality standards, schools will join The National Council for State Authorization Reciprocity Agreements (NC-SARA). This designation assures you that your state qualifies you for admission. School websites will note what states are eligible. If you're unsure, contact the school's admissions office.
Admission Applications
Beginning in 1975, the Common Application (Common App) was developed to let students complete one application and send it to multiple schools. Since then, other application services have emerged like the Coalition Application, where applications can go to multiple colleges at once. College and university systems may share applications across the system (i.e., the ApplyTexas application.)
Deadlines
Schools with rolling admissions don't have hard deadlines for applications and will review applications as they're received, but the earlier you submit an application, the better. Rolling admission isn't binding and you can change your mind about attending without penalty.
You'll want to be sure to meet financial aid application deadlines, since funds are first-come, first-serve. The Free Application for Federal Student Aid (FAFSA) is usually the first of October. You'll want to have the FAFSA information sent to the school(s) you're wanting to attend.
What Does Rolling Admission Mean?
The simple answer is that schools with rolling admission evaluate applications as received rather than waiting for a hard deadline and assess all applications simultaneously. You can't opt for your application to be considered for rolling admission; it's just how the school evaluates admission applications. Admission advisors will continue to evaluate applications until all the slots for incoming students are filled. Even without an admission deadline, per se, it's to your benefit to apply early to be admitted and receive any financial aid for which you qualify.
How Soon Do I Need To Apply?
The sooner, the better. Online degree programs, like their campus counterparts, may have limited slots available for distant students. Additionally, if you're applying for financial aid, the earlier you can be admitted and have your FAFSA evaluated the better.
Do I Have To Meet A Rolling Admission Deadline?
Rolling admission = Flexibility.
Schools with rolling admission don't necessarily have an application deadline but may have priority deadlines for financial aid. You should be sure to meet deadlines to file your FAFSA (it's available October 1 each year) and when the school needs to receive it. Since financial aid is a first-come-first-served proposition, you'll want your information for financial assistance received by the priority deadline for scholarship and grant consideration. Some loan programs are limited as well.
Open Admission vs. Rolling Admission? What's the Difference?
We've described rolling admission, but what about online schools with open admission?
Open admission, or open enrollment, pretty much assures you'll be admitted to an online degree program regardless of your academic history. It's sometimes called an Open Door admission. This type of admission began in the 1970s, primarily to open a college education for students in disadvantaged or underserved demographics. As online degree programs developed, open access became a way for colleges to attract students without rigid academic requirements. Open admission programs are non-competitive or selective.
Schools with open admission policies will require an application and a copy of your high school transcript or GED test scores. GPA and SAT/ACT test scores are typically not required for open admission schools. Keep in mind, once admitted, the school may ask you to take placement tests to ensure you enroll in the most appropriate classes.
Open admission colleges are usually community colleges awarding two-year degrees and are able to award federal financial aid as long as the school is accredited. Colleges and universities are accredited by one of the seven regional accreditation agencies approved by the U.S. Department of Education. Be sure to check the school's website for their accreditation.
Just because a school has an open admission policy, it doesn't mean it's not a good program.
How Soon Can I Start Classes?
Unlike on-campus programs that require scheduling classrooms and class times, online degree programs have far more flexibility. Distance education programs can be offered by traditional, brick-and-mortar campus schools or schools that are entirely online. If your online program is also offered on-campus, chances are strong course schedules will be linked and you'll start classes according to the campus schedule. Programs that are offered online only and are self-paced will have more flexible start dates.
Prospective students looking into online education should consider whether they can handle self paced courses. Self paced online courses are common in online college degree programs, but not everyone has the self-motivation for self-paced learning.
Ready to start your journey?
How We Chose the Best Online Colleges with Rolling Admissions
The College Consensus 10 Best Online Colleges with Rolling Admissions ranking specifically looks at schools that are accredited regionally and reputable.
The following schools are presented in alphabetical order.
1. Arkansas State University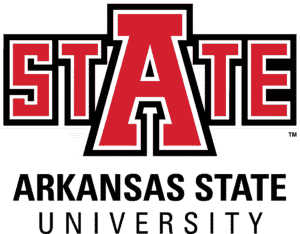 Arkansas State University has an impressive slate of online degree programs available. This school may be for you if you're looking for an online undergraduate degree in Health, Business, Social Sciences, Media and Communication, Leadership and Management, Technology and Engineering; you'll want to explore ASU's online programs. You'll be able to choose from the nationally-ranked online bachelor's degrees. If you're looking for an online graduate degree, ASU has that.
We rank ASU in our top 5 online degree programs for its rolling admission (notifications beginning August 8). Requirements for admission are the same for online as on-campus students, and the school accepts all qualified applicants. There are multiple start dates each year with courses designed for the working student and featuring accelerated online classes, engaged faculty, and flexibility. More than 10,000 students have graduated with an ASU online degree.
# of Online Programs: 12
% of Online Students: 17
2. Clemson University


Clemson University has a rich history dating to 1893 in South Carolina, with 446 enrolled students. Today, Clemson's enrollment exceeds 27,000 students and over 80 academic majors.
Online program options concentrate mainly on graduate students except for one online RN to BSN completion program. Master of Science and Ph.D. programs are offered online in Business, Transportation, Teaching and Learning, Engineering, Data Science, Healthcare Genetics, and more. U.S. News and World Report rank 6 of Clemson's online graduate programs in the top 25 national programs, and Money Magazine ranks the university in the top 200 of its Best Colleges 2022 ranking. Classes may be presented in online, blended, hybrid, or independent studies formats. Admission is offered on a rolling basis.
# of Online Programs: 1
% of Online Students: 4
3. Colorado Christian University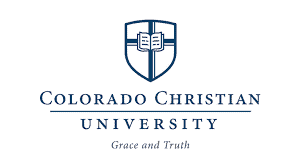 If you're a working adult, Colorado Christian University had you in mind when they developed their 100% online degree programs. Whether you need an Associate, Bachelor's, Master's, or Doctoral degree, you'll want to explore this university's impressive suite of programs.
Accredited by the Higher Learning Commission, CCU was established in 1914 and is included in our rankings as well as publishers such as The Chronicle of Higher Education, U.S. News and World Report, and Military Friendly Schools. Adult Undergraduate enrollment is nearly 6,000 students and represents all 50 states and 19 countries. Courses are offered in 5-week sessions and you can enter CCU at the start of any adult studies class. Admission is quick and easy, requiring only an application, government issues photo ID, and copy of your academic transcript or GED test scores. You'll want to talk online with an Enrollment Counselor to discuss your admission and financial aid options.
# of Online Programs: 32
% of Online Students: 48
4. Creighton University

Creighton University is a private Jesuit university established in 1878 in Omaha, NE, with an estimated 77% acceptance rate and a rolling admission policy. Creighton will notify you of your admission status within 30 days of receiving a completed application.
While not necessarily offering the most online bachelor's degrees, Creighton does have a strong suite of online, accelerated bachelor's to master's programs in Education, Health and Wellness, Accounting, Business, Finance, etc. Creighton may be the place for you if you're looking for a bachelor's in Leadership or Organizational Leadership. This school has an online BS Degree Completion Pathway in Paramedicine. The online degrees are nationally recognized by Forbes, U.S. News and World Report, The Princeton Review, etc. Financial Aid is available for eligible students who've filed a FAFSA to Creighton University.
# of Online Programs: 1
% of Online Students: 2
5. Full Sail University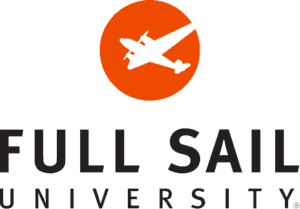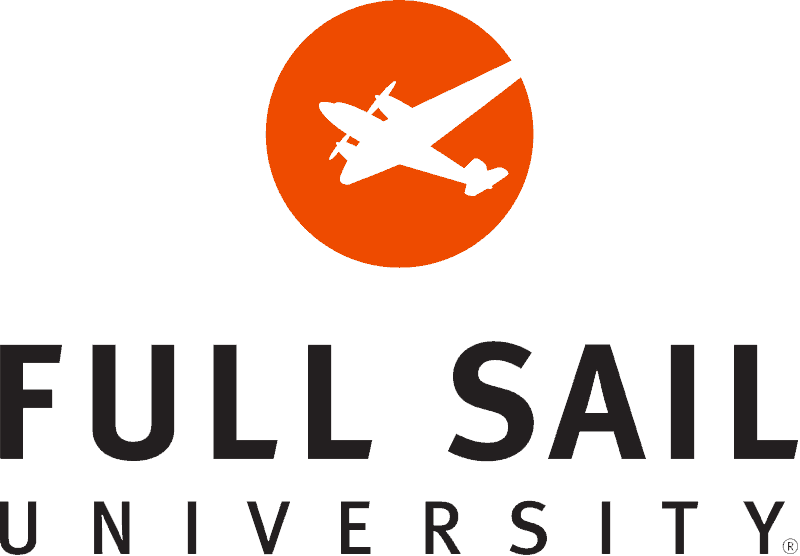 Florida's Full Sail University isn't your ivy-covered walls kind of school. This accredited university has a unique pedigree, having started in 1979 as an audio recording workshop in Dayton, Ohio. With a move in 1989 to Winter Park, FL, Full Sail University expanded its innovative educational model to award associate, bachelor's, and master's degrees in entertainment, media, technology, and art.
With online BS degrees in Computer Science (with concentrations in AI and Mobile Development), Creative Writing (BFA), Cybersecurity, Digital Cinematography, Entertainment Business, etc., you'll find programs seldom seen in more traditional colleges and universities. Typically online degrees take 29 months to complete, but there is an accelerated 20-month option. Financial Aid is available including scholarships and you can apply anytime with classes starting each month.
# of Online Programs: 20
% of Online Students: 80
Recommended Online Colleges for You
Explore our featured online programs to find the right match for you today.
6. Iowa State University

Iowa State University's Online and Distance Learning division not only offers rolling admission but also notifies students meeting admission requirements within two business days after submitting the online application. Money Magazine ranks ISU in the top 15% nationally as a best-value college.
You can choose from online bachelor's degrees in Human Sciences, Business, or Liberal Arts and Sciences (degree completion), taught by the same exceptional faculty as on-campus students. Online classes are flexible in design. ISU supports its online students as it does those attending on the Ames, IA campus. Students Services are available to help with admissions, enrollment, financial aid, veterans assistance, etc. You'll be able to tap into tutoring services and access study sessions for challenging courses, academic coaching, and workshops. If you have technical issues with networking, email, etc., ISU provides on-demand technical help.
# of Online Programs: 5
% of Online Students: 12
7. New Jersey Institute of Technology

For more than 130 years, the New Jersey Institute of Technology has become one of the country's premier public polytechnic universities. NJIT concentrates its curriculum on STEM-related design and business areas. While offering one online undergraduate degree (BS in Business), NJIT has five nationally ranked graduate degrees you can earn online. A sampling of those master's degrees includes Engineering, MBA, Computer Information Technology, etc.
NJIT offers rolling admission for its 42+ online certificate, bachelor's, and master's degree programs. Courses are taught by the same on-campus faculty and may be provided in a hybrid, virtual classroom, or 100% online. The university also offers "Converged Learning," which blends online with on-campus students into a single-education community. Studies for distant education students are flexible in design and self-paced.
# of Online Programs: 1
% of Online Students: 23
8. Northeastern University

All nine Northeastern University colleges offer online bachelor's degree completion programs and master's degrees. The over 80 online programs are provided either 100% online or primarily online. NU's Lifelong Learning Network is a different kind of education model designed to ensure you stay current in technology, industry innovations, and business.
With multiple start dates during the year, no application fees, or SAT/ACT scores required for admission, Northeastern University has made it easy to enroll in one of its 20 online and hybrid degree programs. You'll study at your own pace, attend full or part-time, and be taught by professors with professional experience, research, and online teaching experience. Academic and Career advisors help you develop the best educational plan for you. You can choose from bachelor's degree completion programs in Analytics, Healthcare Administration, Project Management, Digital Communication and Media, and more. Military benefits, financial aid, and scholarships are available if you qualify.
# of Online Programs: 16
% of Online Students: 2
9. University at Buffalo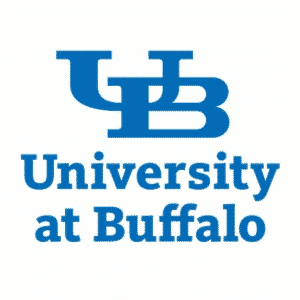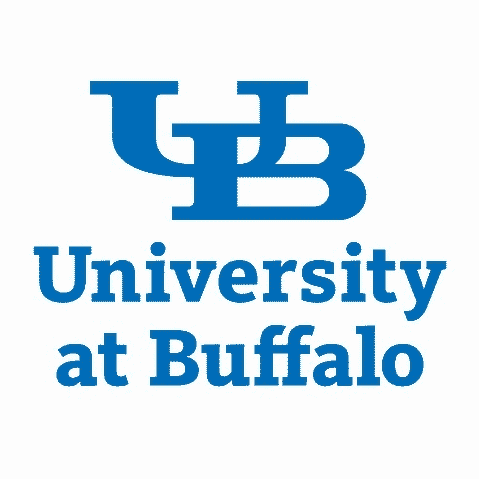 The University at Buffalo traditionally ranks as one of the top public schools in the State University of New York (SUNY) system. It's not only in the state of New York that UB shines, but the school's been rated in the top 40 of the nation (Wall Street Journal and U.S. News and World Report) and boasts Nobel and Pulitzer award-winning faculty. Online degrees feature UB's nursing degree specifically for transfer students.
Besides offering rolling admission, UB features an Educational Opportunity Program (EOP) for New York residents who demonstrate academic potential and have been hampered by economic and educational issues. If you choose UB as your intended college, you can be considered for the school's Early Action option if you apply by the November 15 application deadline. UB has suspended ACT/SAT score requirements through fall 2023.
# of Online Programs: 5
% of Online Students: 53
10. University of Illinois – Urbana-Champaign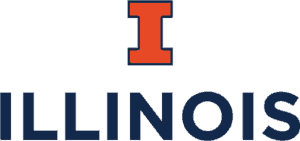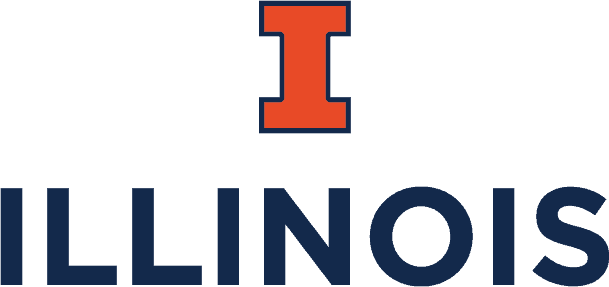 Offering online undergraduate and graduate degree programs, the University of Illinois Ubana-Champagne, has a rolling admission policy for distance education students whether degree or non-degree seeking. This school has been on the cutting edge of educational innovation since its establishment in 1867 and has been nationally ranked by U.S. News and World Report, Forbes, as well as Times Higher Education. The Center For Innovation In Teaching & Learning (CITL) is your go-to for enrollment questions.
UI-UC has more than 120 online degrees, licensure, and certification programs and over 4,500 online courses available. More than 6 million students take advantage of the MOOC Learners (Massive Open Online Courses) across the country and internationally. You'll be able to choose from 90+ online degree programs (three undergraduate online degrees). Financial Aid is available for qualified students seeking degrees. The school has different enrollment and admission categories for students and The Center For Innovation In Teaching & Learning (CITL) is your go-to for all online enrollment questions.
# of Online Programs: 2
% of Online Students: 57
Related:
Best Online Colleges that Accept the GED
Best Online Colleges with 100% Acceptance Rate
Best Online Colleges that Accept Transfer Credits
Best Online Colleges that Accept FAFSA