Students transfer to colleges and universities all the time for various reasons. You may find yourself changing majors and another school has a better program, you may decide you want to complete a degree you previously started but didn't finish, or you may want to leave an on-campus program and enter an online option.
Forbes Magazine reports that in 2020-21, around 2.1 million students transferred colleges and universities, which is a lot, but lower than the year before. The National Center for Education Statistics published based its statistics on 3,443 schools that which had 1,243,471 transfer students. Approximately 1/3 of college and university students transfer institutions.
Transferring schools has become so commonplace (approximately 66% according to the National Association of College Admission Counseling), that schools' transfer admission policies are designed to make the transition as smooth as possible. School websites offer transfer hour calculators so that students can find which courses will make the change and at how many hours. Transferring schools can be more competitive than first-time, college admission but not always. Some schools even actively recruit transfer students. It all depends on the school.
Recommended Online Colleges
Explore our featured online programs to find the right match for you today.
How We Ranked the Best Online Colleges that Accept Transfer Credits
The College Consensus 10 Best Online Colleges that Accept Transfer Credits ranking specifically looks at schools that are accredited regionally and reputable. Programs are ranked by three factors that we evenly weighted:
Number of Online Undergraduate Programs
Percentage of Students Online
Cost
With these elements in mind, our team looks at college programs according to their record of providing a return on investment. Our ranking of the 10 Best Online Colleges that Accept Transfer Credits shows the best combination of market reputation, educational quality, and rewarding income. We hope there is a program on this list that inspires you to take the next step.


There's a lot to recommend about Arizona State University Online from its innovative programs, national rankings, and commitment to students' success. Over 41,000 undergraduates attend ASU Online in one of its 138 undergraduate degree programs. You're sure to find a program that will suit your particular needs for a BS or BA from a comprehensive catalog and highly ranked 140 online degrees.
We consider this one of the top 10 schools for transfer students because of its' generous acceptance of 64 semester hours and ease of transfer. More than 72% of ASU students transfer from another school with an Associate Degree or at least 12 credit hours of post-secondary studies. The school has a four-step transfer process, and you'll have an enrollment coach to help you. You'll want to be sure to discuss how to send your FAFSA for financial aid consideration; you can also take advantage of the MyPath2ASU™, which automatically evaluates courses for transfer.

California State University-Fullerton offers a degree completion program in Humanities and Social Science, Business Administration, and Sociology. This "best 10" program is offered through the school's Extention and International Programs of the Professional Development department. As a degree completion program, you aren't able to transfer in as a lower-division student, only upper-division.
Transferring lower-division coursework from an accredited school is relatively simple. You need a minimum of 60 transferrable semester hours (90 quarter hours) to be admitted as well as a minimum 2.0 GPA. Of the 60 hours required, 30 hours need to be in general education courses with at least a "C" grade. CSUF requires what the school calls "The Golden Four" courses in oral and written communication, critical thinking courses, and math/quantitative reasoning. As a Professional Development program, the degree completion track isn't eligible for financial aid.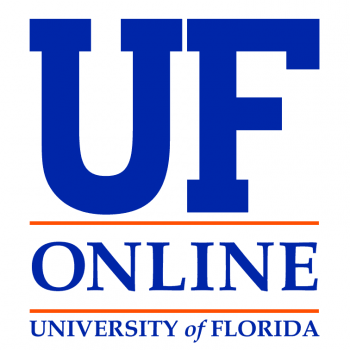 The University of Florida Online doesn't fool around when it comes to its online undergraduate degrees and is recognized in national rankings, including ranking #1 in Online Bachelor's Programs for 2022 by U.S. News and World Report. Among the 19 undergraduate programs offered are Health Education, Nursing, Sport Management, Fire and Emergency Services, Criminology, and more.
UF accepts both lower and upper-division transfer students, provided you meet the admission requirements. In general, Lower-division transfers need 12-59 transferrable credits, Upper-division transfers at least 60 credit hours, and if you have a bachelor's degree, you're considered a Second Bachelor's degree student and need a minimum 2.0 GPA to be considered. Certain majors may have additional requirements. As one of the nation's most affordable online programs ($129-$552 per credit hour). Be sure to ask about your financial aid eligibility and how to receive assistance at UF-Online. If you're a nontraditional student, military veteran, active duty, or active Florida National Guard, you may qualify for the Free Seat Program.
Recommended Online Colleges
Explore our featured online programs to find the right match for you today.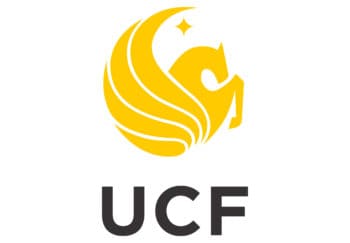 Among the 20+ undergraduate online degrees at the University of Central Florida are Criminal Justice, English, History, Health Services Administration, Social Services, Health Informatics, etc. Three of the most popular online programs are Nursing, Anthropology, and Psychology. This may be the perfect online program for you if transferring from a two-year, accredited institution. Nationally, UCF consistently ranks among the highest for its undergraduate online bachelor's degrees as well as its online undergraduate programs for veterans.
UCF is dedicated to seeing you succeed and has simple transfer requirements. If you have 12 credit hours from an accredited post-secondary institution, you can apply as a transfer student. UCF is prepared to make your transfer to the school as flawless as possible by providing you with a Success Coach who'll help you through the process. UCF has a rolling application for transfer students and notifies you when all required documents are received and reviewed. Your admission status is available online through the myUCF portal. UCF Online offers scholarships and loans for qualifying students.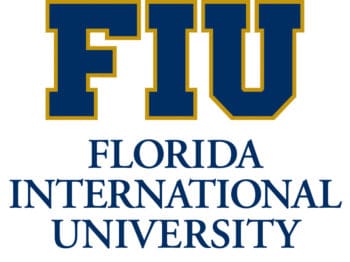 Florida International University is certainly one of the best online schools for transfer students wanting to complete their education. You can enroll in one of the online undergraduate programs at FIU with the confidence that FIU holds national recognition in its online bachelor's (and graduate) programs.  You can earn a BA or BS in computer technology, Business Administration, Health Services, Marketing, and Psychology. Is nursing your passion? FIU has an online RN to BSN degree available.
You need at least 60 credit hours of lower-division undergraduate studies from a regionally accredited school, as with other transfer programs. If you have an Associate Degree from a Florida college, you'll automatically meet transfer requirements. An Associate Degree from an accredited institution from a non-Florida school may need prerequisites to complete. If you have fewer than 60 transfer credits, you will probably have courses you'll need to complete for admission.

Since 1927, the University of Houston has become one of Texas' Tier One schools and has been offering quality distance education programs since 1953. You can earn an undergraduate degree in various majors in one of 11 online programs. UH, offers BA and BS degrees in Psychology, Business Administration, and Nursing (RN to BSN). As with many colleges and universities, 120 credit hours are required for degree completion.
This school prides itself on an easy transfer process and acceptance of course credits from thousands of colleges and universities throughout the country. A maximum of 66 credit hours of lower-division courses are required for transfer (there's no credit limit for upper-division credits) from regionally accredited colleges or universities. You'll want to use the school's Transfer Credit Estimator to determine which of your courses will apply to your degree. Transfer requires an application (either the ApplyTexas or Common Application) and academic transcripts. Admission specialists are available virtually to help.
For over 70 years, this Maryland university has been offering worldwide distance education opportunities and is considered by U.S. News and World Report to have the largest enrollment of transfer students in 2022. With this kind of history, you know that the University of Maryland Global Campus has a flexible and extensive transfer policy. UMGC awards degrees in 44 disciplines such as Finance, Marketing, Health Services Management, Homeland Security, History, Psychology, Web and Digital Design, etc.
UMGC can accept up to 45-90 credit hours of transfer credits from accredited schools, as well as military experience and training, and professional experience. You'll need to provide academic transcripts and at least a 2.0 GPA. Credits can also be awarded for vocational and technical education. Be sure to explore the Dual Enrollment and Reverse Transfer options for UMGC's community college alliance.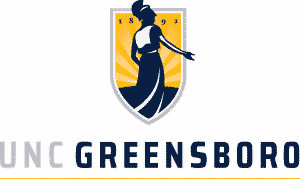 With an 88% acceptance of transfer credits, you should look into the online bachelor's degrees from the University of North Carolina at Greensboro Online. Besides being a transfer-friendly school, UNC-G Online has been recognized as one of the top online bachelor's programs by U.S. News and World Report and has over 11 online degrees. You can choose among subjects in Accounting, RN to BSN, Public Health Education, Human Development, Peace and Conflict Studies, and more.
You'll be considered a transfer student with 24 credit hours from an accredited college or university or through placement tests (fewer than 24 credits classify you as a Transfer Freshman). UNC-G has a dedicated team of transfer experts (Transfer Advising Specialists) who review academic transcripts and determines their UNC-G equivalent. You should take advantage of the virtual, Transfer Information Program offered annually that allows you to talk with Transfer Advising Specialists, financial aid advisors, and admission counselors.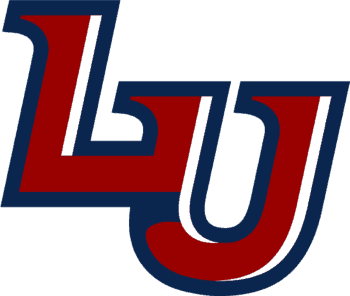 This Virginia university was founded in 1971 by Reverand Jerry Falwell as an evangelical liberal arts institution. Today, Liberty University holds multiple accreditations for its programs and has been recognized in national rankings as having one of the nation's best undergraduate online programs. The school's top 10 Online Bachelors' Programs include studies in Psychology, Criminal Justice, Elementary Education, Social Work, Information Technology, and more. Online programs are flexible and taught by professors with professional experience in their subjects.
Liberty University has a generous 75% transfer of your course credits (or 90 credit hours) and considers experience in the military, on-the-job training, or other training for transfer credit. The school has a helpful online transfer credit calculator to give you an idea of how many hours you may be able to transfer. LU participates in the Tau Sigma National Honor Society, which recognizes transfer students' academic excellence. 80% of Liberty University Online students are transfer students.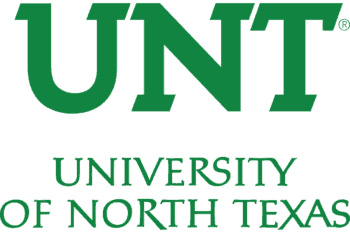 With online degree studies in Criminal Justice, Information Sciences, Rehabilitation Studies, General Business, etc., you can earn your BA or BS from the University of North Texas Online (UNT), which is consistently recognized as one of the best online bachelors' programs. College Consensus considers it one of our top schools accepting transfers.
The transfer process to UNT is fairly simple and can be done predominately online. You can have 44 college credits of transfer courses. If you've earned college credit from another accredited school but don't hold a four-year degree, you'll make an admission application as a transfer student. As a transfer student, you can make an application (TexasApply or Common App) up to one year before your anticipated enrollment. The earlier, the better you can be considered for financial aid. The school has a concise schedule of its priority dates on its website.
Recommended Online Colleges
Explore our featured online programs to find the right match for you today.
Why Should I Transfer Schools?
There are several situations in which transferring schools makes sense. And theses certainly aren't all the reasons:
You've earned your Associate's degree and are ready to earn your bachelor's degree at a four-year school
The COVID pandemic may have caused you to find an online, rather than campus, degree program
You've decided to change majors and another school has a better program
You started your degree but didn't finish it for whatever reason and want a degree completion program
You're looking to improve your employment options and need a different degree, for instance, you have a RN diploma but want to earn your Bachelor's in Nursing degree
I Have An Associate Degree. Am I Considered a Transfer Student?
More and more students are beginning their college careers by earning an Associate degree (approximately 80% of community college students intend to earn a bachelor's degree (Columbia University's Community College Research Center) and there are good reasons. Associate degrees will allow you to get required general education courses out of the way frequently at a lower (if not free) tuition cost and allows you to enter a university as a third-year student.
What Do I Need For Transfer?
First, you should always check with the target transfer school in order to know what their transfer policies require. In general, you'll need to file an application for admission as a transfer student, provide transcripts from your current (and previous) school(s), and take steps to update your FAFSA for financial aid consideration at the new school. Many schools won't require you to submit ACT/SAT scores to transfer. You'll want to meet with an admission advisor to decide if a transfer makes sense for your goals and what steps you need to take.
Will All My Grades Transfer?
Probably not. Not all courses are created equal at colleges and universities and schools have different criteria for classes. Typically, lower-division courses transfer more easily than upper-division courses.
Schools will frequently have a maximum number of hours they allow to transfer (typically 60 credit hours but can be more) and some may have minimum requirements. If you're transferring from a community college to a university, you should check for any articulation agreements between your current school and your transfer school. Articulation agreements are formal agreements between community colleges and universities for evaluating courses.
You may find the website for the school you want to attend offers a transfer calculator to assist you in having an idea of what will transfer and how many hours.
When Can I Transfer?
You can, usually, transfer any time you want. Be sure to check with the school, however, since some schools only accept transfer students in the fall semester/quarter.
Can I Transfer My Financial Aid?
Yes, you can. The key will be to stay in touch with financial aid offices at both your current school and the school to which you're transferring. The school you're leaving may require you to reimburse some financial aid funds you've received. You'll need to be sure the new school awards federal financial aid and update your FAFSA form. Find out what the financial aid deadline is at the new school and check with your new school regarding any scholarships that may be available, especially for transfer students.
I Need To Complete My Degree, Am I a Transfer Student?
Schools that offer degree completion programs will treat your application much as they do a transfer student. The academic work you've completed will be evaluated for your admission to the program. Most degree completion options require a certain number of credit hours, academic transcripts, grade point averages, and application for admission consideration.
Should I Be Aware of Anything Else as a Transfer Student?
If you're transferring because there's a specific degree program you're interested in, you need to be aware of the difference between being admitted to the school and being admitted to the program. These are two entirely different things. You'll not only need to be accepted into the school, but you'll need to be accepted into the program. Make sure you know what's required for your particular transfer.
Related:
Best Online Colleges with Rolling Admissions
Best Online Colleges that Accept the GED
Best Online Colleges with 100% Acceptance Rate