Most students preparing for college know that selecting the right, most suitable school will require a fair amount of research. This is because this decision is one of life's most meaningful choices. But applying to most colleges also means spending some money upfront. Most colleges charge an application fee to incoming students to cover the administrative costs of the admission and selection process.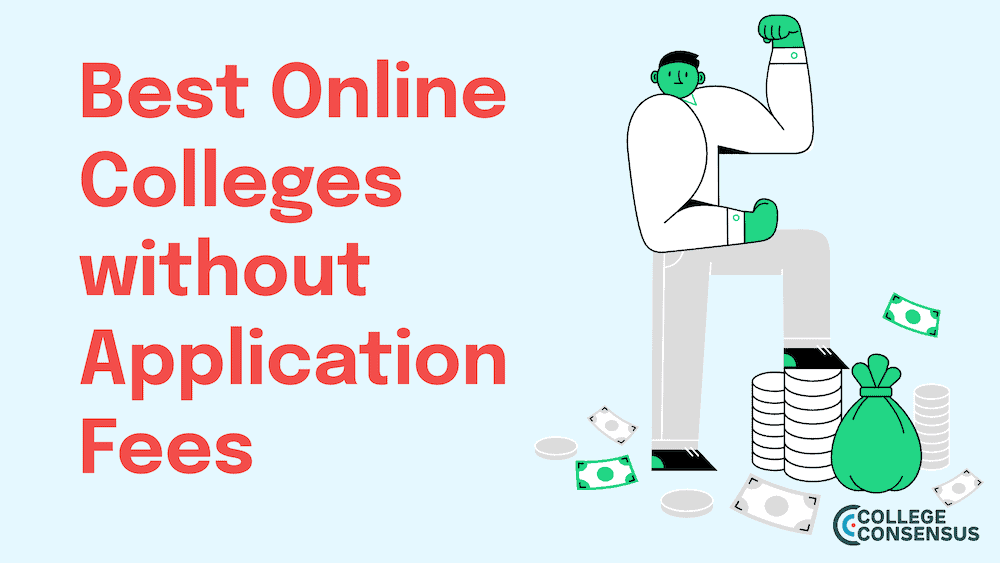 However, there are some top accredited online colleges with no application fee. Some of the most competitive and elite schools (i.e., Stanford, etc.) have higher than average application fees. Yet, smaller, prestigious higher learning institutions have no application fees. And many liberal arts and online schools offer free applications, while others offer fee waivers for those who qualify.
Institutions of higher education that choose to allow all to apply without a fee demonstrate inclusiveness. This no-cost process encourages all students to apply because anyone can go through the admission process.
Recommended Online Colleges
Explore our featured online programs to find the right match for you today.
Why Do Some Online Colleges Have Application Fees?
The reality is that the college application review process is quite labor-intensive because a school representative must review each college/university application on an individual basis – which, as a student, you know, can be quite comprehensive.
Additionally, some schools charge an application fee as a way to ensure students that submit applications are truly serious about attending the school. Without application fees, many students would likely over-apply to help ensure they receive admission to a school of preference. Fortunately, there are ways to avoid paying an application fee if you qualify.
Some institutions of higher education have fee-waiver options, while others will apply the application fee towards tuition expenses when accepted. Some colleges may choose to refund the application fee if the student is not admitted. Many online colleges will offer application fee waivers for an online college application. Online bachelor's degree programs can save you a lot.
To make things easier, the College Board organized a list of two thousand accredited colleges and their application fee protocols and qualifications. Information, instructions, and forms for application fee waivers are available online.
The college application process is easier today than it has ever been. Multiple schools offer a free online college application, and with rolling admissions, you can apply for online colleges any time of year.
In addition, the schools profiled below provide a current list of online colleges with no application fees that may be the right fit for the right program.
Do I Have to Pay for Transcripts?
Prospective students will need a high school diploma and their high school transcripts to apply to online bachelor's programs.
If you are transferring from one college to another for online education, you will need college transcript. College transcripts are a detailed account of a student's academic performance history which may include –
Grades & GPA each semester and cumulatively.
Coursework completed.
Graduation Dates, etc.
Honor codes, Awards.
Transcripts are typically issued upon request by the student for a specific official purpose – usually as proof of graduation and the student's academic performance. Some colleges, schools, and universities charge a fee for issuing office transcripts, although some schools have no fees. Check with the school's administration for additional information.
But note, with or without a fee, a student's transcripts cannot be released unless the student issues an authorization for their release. This is simply the protection of one's privacy and a smart way to prevent identity theft.
For international students, transcripts may be trickier, depending on how the institution decides to accept your previous credits. If you are going into graduate school and have credits from an American college, graduate degree programs typically will accept your credits. Master's degree programs from cheap online colleges have become common, and for transfer students, can be completed quickly.
Should I Apply to Lots of Colleges?
First, there is simply no right number of schools to which one applies. Some of your decision will be based on the type of schools to which you apply. For example, if your top choice is highly selective in its admissions, it may make sense to apply to more colleges that help to act as an admission safety net. And remember that the most competitive institutions of higher education have the lowest acceptance rates.
One of the cleverest ways to ensure you have the opportunity to attend a college of your choice is to apply to as many schools as reasonably possible. Applying to many schools ensures multiple acceptances and gives the student, at a minimum, a choice of where they would like to attend.
It also provides peace of mind at a time of great uncertainty because, despite your first-choice school's final decision, you will have great alternative choices as a backup plan.
Many students ultimately choose a strategy that includes applying to seven or so colleges/universities – with the selected schools representing various levels of entrance criteria and size.
But not every student needs to apply to a double-digit number of schools. Just make sure you are confident in your final decision but add a few schools for extra comfort if that makes sense.
Finally, there are application fees to consider when deciding on the number of schools to apply to, plus the time required to appropriately complete a college entrance application. While it may make sense to apply to a school just out of academic reach, applying to many schools for which you don't meet entrance guidelines may use up cash that could be better spent on the tuition for the school you attend.
How Do I Choose What College to Apply To?
Most students create a list of four to ten schools of programs of interest. The exact number of schools depends on the type of school and the time and money you have allocated towards the application process. Students with shorter lists of potential schools should ensure the selected schools fit their academic records and career objectives.
Still, other students find that choosing more schools works better as this method offers a bit of a safety cushion. After deciding on a top choice, categorize the remaining choices as follows –
Schools that may be "a reach" based on current qualifications. However, there is a chance you might get accepted if the school considers your entire student profile. Acceptance may also depend on the level of applicant competition in the year of application. Applicants may be wait-listed.
Target Schools that are likely to accept your application. Your academic records and goals are a good fit, but a school in this category may not be your top school.
Safety Schools may be selected based on academics or financial issues. A safety school should be a choice that you expect to receive an approved application for admission. It is smart to have one or two safety schools.
There are other issues to keep in mind, such as accreditation and financial aid. A reputable school will be accredited by a regional body, such as the Southern Association of Colleges and Schools Commission on Colleges (SACSCOC). Even an online college should have accreditation.
You may not be able to get federal student aid from some online colleges, however. Some faith-based are not accredited by the higher education commission and do not accept federal aid. However, if you want to apply to online colleges that are accredited and reputable, undergraduate students in an online bachelor's degree program are treated exactly the same by FAFSA.
Some online schools also offer online graduate programs and online certificate programs that you can roll into straight from your undergraduate degree programs. Master's degrees from a college online can be finished in as little as a year.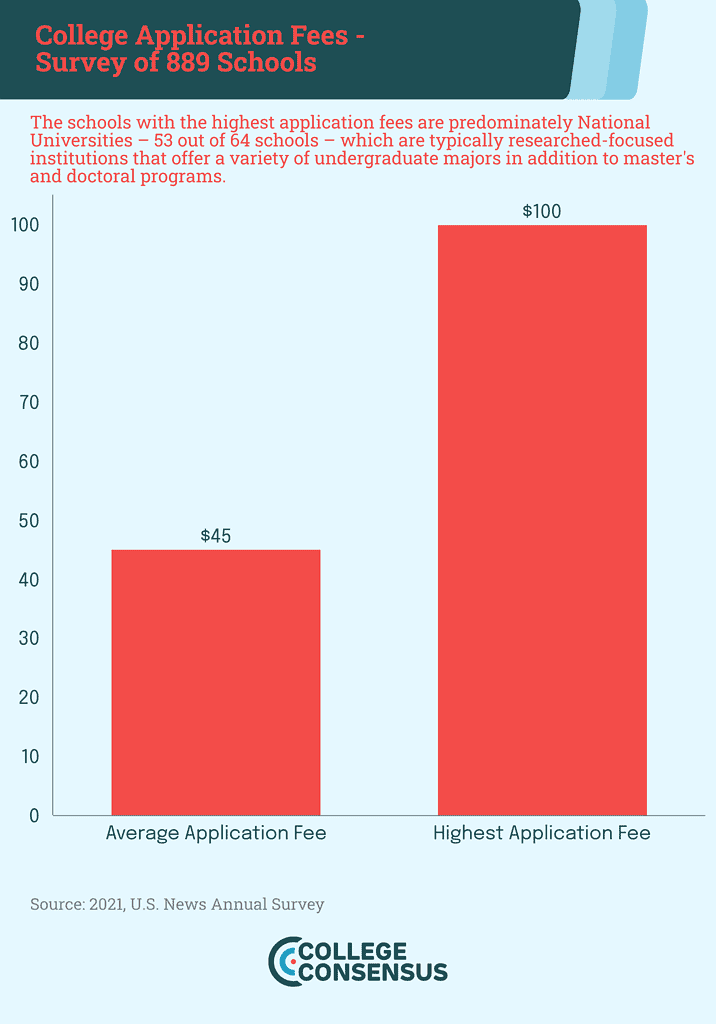 The Best Online Colleges – No Application Fee Required
The following schools meet College Consensus standards for quality and value, and all are accredited. They do no require college application fees. They are presented in alphabetical order.
Brescia University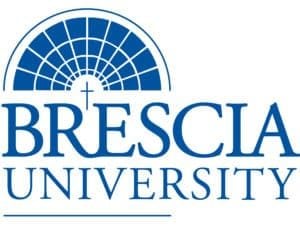 Brescia University (BU), one of the top Kentucky online colleges with no application fees, offers a great and flexible alternative to those students who need flexibility in scheduling to fix their busy professional or parenting lives. Among the more affordable accredited online colleges with no application fee, Brescia University offers a variety of online programs from the certificate, plus associate, baccalaureate, and graduate-level degree programs. Nearly 30% of Brescia University's students attend classes through the school's online platform.
Established in the 1920s as a private junior college for women, Brescia University now operates coeducationally with an affiliation with the Ursuline Sisters of Mount Saint Joseph. Brescia University's Owensboro campus and online platform serve nearly 1,300 undergraduate and postgraduate students each year. Brescia University is SACSCOC accredited, plus a host of program accreditation in education, accounting, social work, psychology, and speech-language pathology.
Chadron State College

Chadron State College ranks as one of Nebraska's best online colleges with no application fees. The course format offered by Nebraska's leading HLC accredited online colleges with no application fee is delivered in eight-week modules that help accelerate one's education pathway. Chadron State College offers more than one dozen online undergraduate programs, with a student helpline available 24/7. In addition, CSC offers multiple start dates each year in the fall, spring, and summer seasons.
Chadron State College (CSC) was established in 1911 as a public college by a state legislative action. CSC maintains a 250+ acre campus. The Chadron campus and online platform serve about 3,000 students each year, with approximately 1/3 of the students attending classes online. Chadron State College is a member school of the Nebraska State College System, with several campus buildings listed as a part of the National Register of Historic Places.
Johnson & Wales University-Providence

Johnson and Wales University is ranked among the top multi-campus online colleges with no application fees. In addition to being one of the best accredited online colleges with no application fee, Johnson and Wales is the largest food service education institution across the globe. Johnson and Wales's six academic divisions offer 31 online undergraduate programs, plus a variety of graduate-level online degrees. These online programs focus on professional preparation with the flexibility online students and working learners have grown to expect.
Johnson and Wales (JWU) was founded as a private business school in 1914. JWU is organized into six divisions of academics covering the subjects of business, hospitality, health/wellness, engineering/design, arts/sciences, and its world-renowned culinary arts program. JWU has a long history of serving active military members and veterans. Johnson and Wales serve approximately 7,400 students each year across campuses, with 2% of students studying exclusively online.
LeTourneau University

LeTourneau University is recognized to be one of the leading Lone Star State's online colleges with no application fees. As one of the more affordable accredited online colleges with no application fee, LETU offers courses in business, computer information systems, health care management, cybersecurity, human services, criminal justice, education, aviation management, and psychology, plus several programs in theology & vocation. About 43% of LeTourneau University's students attend classes delivered online. Additionally, LETU offers online graduate degrees in the areas of business, mental health counseling, education, health care administration, teacher leadership, and strategic leadership.
Founded as a private school in the mid-1940s, LeTourneau University's (LETU) campus was once the site of a WWII hospital. LeTourneau University's campus is about two hours from the greater Dallas metro area. This East Texas campus and online platform serve more than 2,900 undergraduate and post-graduate students each year. LeTourneau University operates as an interdenominational evangelical higher learning institution.
Loyola University Chicago

Loyola University Chicago is a Catholic institution of higher education that ranks among Chicago's leading online colleges with no application fees. LUC is organized into thirteen colleges/schools that offer hundreds of on-campus and online programs. More than 90% of the students enrolled at one of Illinois's top accredited online colleges with no application fee study online. LUC offers two online degrees (Healthcare Mission Leadership & Bioethics) plus hundreds of online courses across dozens of academic specialties and subjects.
Loyola University Chicago (LUC) was established in 1870 as St Ignatius College. Loyola University Chicago now operates among the largest Catholic institutions of higher education in the country, with a student enrollment that exceeds 17,050 undergraduate and postgraduate students each year. Loyola University Chicago offers its students an impressive 14 to 1 student-to-faculty ratio.
Maryville University of Saint Louis

Maryville University is recognized to be among the leading online colleges with no application fees in the Midwest and beyond. As one of the accredited online colleges with no application fee in the greater Saint Louis vicinity, Maryville University offers nearly three dozen online undergraduate programs, all of which have no entrance exams and 100% online coursework. About 45% of Maryville's student enrollment attend classes online, with program start dates in the summer, fall, and spring.
The Maryville University of Saint Louis is a private school that was originally established as a school for underprivileged girls in the 1870s. Maryville University is organized into six academic units that serve more than 11,000 undergraduate and postgraduate students. Maryville maintains a robust online platform and several campuses in Missouri and another on Illinois's Scott Air Force Base.
McKendree University


McKendree University is ranked among the oldest and best online colleges with no application fees in the nation. In addition, as one of Illinois' leading accredited online colleges with no application fee, students attending classes will find an impressive student-to-faculty ratio of 14 to 1. Online degrees at the bachelor's level include psychology, business administration, nursing, computer information systems, and sociology/criminal justice. McKendree also offers online graduate degrees in nursing, business administration, education, and health administration.
McKendree University was established as a United Methodist Church seminary in the 1820s, which makes McKendree the Land of Lincoln's oldest higher learning institute. The online platform and suburban campus (in the Saint Louis region) serve nearly 2,600 students each year, with 16% of McKendree's students deciding to study online. US News and World Report ranks this private university among the top-tier regional schools in the Midwest.
Norwich University


Norwich University is ranked among the top military online colleges with no application fees. Some of the more popular majors offered by one of New England's accredited online colleges with no application fee include – nursing, criminal justice, cybersecurity, education, and data analytics, to name a few. More than fifty percent of the students enrolled at Norwich University study online, with a student-to-faculty ratio of about 16 to 1. Norwich even offers an online Master of Accounting that is completed, on average, in 15 to 21 months.
Norwich University is recognized as the oldest military school in the nation that operates privately. It is one of six senior military institutions of higher education. Founded in 1819, Norwich University serves about 2,600 students, with classes delivered on its rural Vermont campus or online. NU is recognized by the federal government as ROTC's birthplace and home of the Corps of Cadets.
Saint Louis University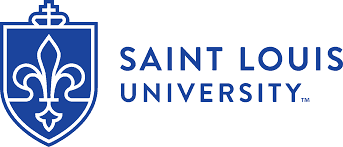 Saint Louis University ranks among the leading Jesuit online colleges with no application fees. The university offers a wide variety of study abroad opportunities and is often ranked as a 'best value' school. Students enrolled in one of Missouri's accredited online colleges with no application fee can choose from a number of online degree programs across disciplines that include health law, business, entrepreneurship, finance nursing, and physical therapy, among others. About one in five students attending classes at this prestigious institution attend classes offered through SLU's online learning platform.
Saint Louis University operates as a private Jesuit higher learning institution that was founded in 1818. In addition to the SLU's primary Saint Louis campus, SLU maintains an international educational facility in Spain and an online platform that serves more than 12,450 students. Saint Louis University holds the distinction of being the nation's 2nd oldest Jesuit school and the oldest university that is situated to the west of the Mississippi River.
Unity College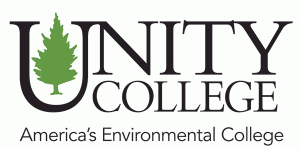 Unity College ranked among the best online colleges with no application fees with coursework specifically developed in environmental science. Unity College, with its ranking among the most affordable accredited online colleges with no application fee, offers bachelor's degrees in environment health & safety, sustainable business management, wildlife conservation, renewable energy, Environmental Science & Climate Change, and Social Change & Environmental Science, to name a few. Unity College also offers competency-based education options through its Technical Institute for Environmental Professions.
Founded as a private school in the mid-1960s, Unity College began delivering online programming and coursework in 2016, which doubled each year. Nearly all of Unity's 3,000 students attend classes offered through the college's online platform, although residential learning reopened after the pandemic. Unity College programs and degrees align with the college's ethos as America's Environmental College.
Related:
Best Online Colleges with Rolling Admissions
Best Online Colleges with 100% Acceptance Rate
Best Online Colleges that Accept Transfer Credits