Gone are the days when a continuing education was only available to the most affluent among us. These days, you don't even have to go to college in a technical sense to learn about fascinating and important topics – not only can you do so right from your very own computer chair, but in the vast majority of all cases your online education will also be free of charge.
Thanks to the break-neck pace at which technology continues to advance, learning online is more effective – and more popular – than ever. Consider the fact that one recent study from UTEP revealed that over six million Americans are currently pursuing some type of online education. This rapid expansion has not only encouraged schools of all types to increase the number of online classes they're offering, but also the variety of topics they offer, too.
You'd be forgiven for assuming that most of these people must be actual college students or, at the very least, in high school. In reality, the average online student is 32-years-old – meaning that it's truly never "too late" to invest in your education and learn more about all the topics you care about.
All told, online education brings with it a wide range of different benefits that you simply cannot afford to ignore. Unlike an in-person class that may have dozens or even hundreds of students (in the case of a college lecture), a lot of online resources are essentially one-on-one environments. It's just you and the course material – meaning that you can truly learn at your own pace and set your own level of learning engagement without having to worry about anyone else.
Plus, you get to study whatever you want – not just the topics that you'd learn about at an accredited university in your state. Sure, you can use a lot of sites to brush up on topics like history, math or social sciences. But have you always wanted to learn how to play the guitar but were never sure where to begin? Do you have your heart set on building all sorts of DIY electronic gadgets but just need a little bit of a push in the right direction? All of these are available, too…
… and again, don't forget that in most cases they're absolutely free of charge.
With that in mind, what follows is a list of 100 killer sites that you can use to get a free online education. They're presented in no particular order and truly run the gamut of possible sources and subject matters. Some are materials offered for free by some of the biggest and most famous colleges in the world, like Harvard or MIT. Some are resources that were literally started for students, by students as a way to empower the free exchange of information online.
Regardless of what it is that you're looking for and what you'd like to learn about, there's no doubt that you'll be able to find it somewhere on this list. All of this will ultimately be in service of the most important benefit of all: learning as much as possible about the topics that matter to you in your own way and on your own terms.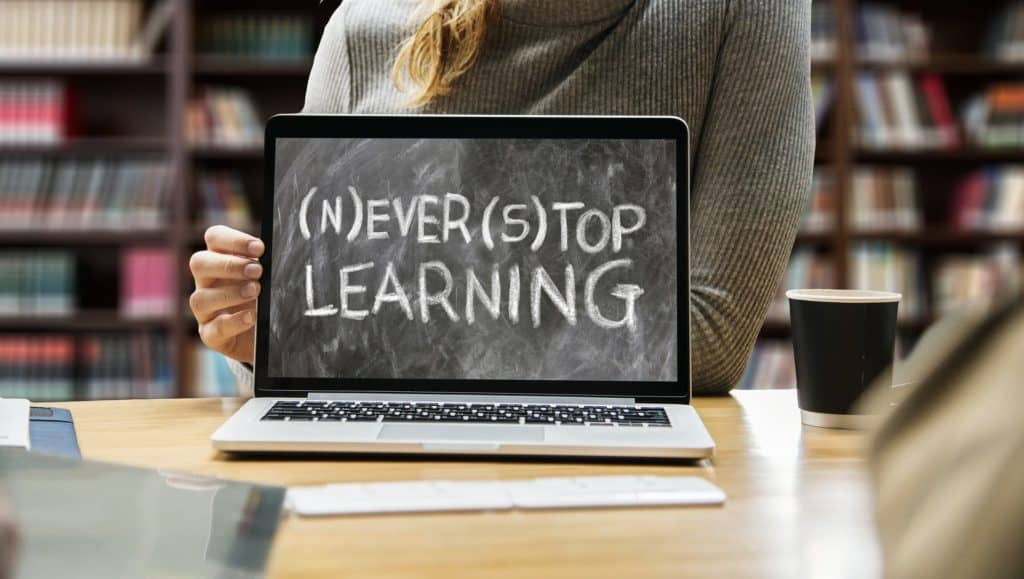 1. Coursera
Coursera is one of the many notable sites on this list that partners with universities and other educational institutions around the world for its curriculum. It offers a large variety of different courses from some of the top colleges, museums and trusts in existence, bringing everything together by way of one easily searchable database.
2. SchoolTube
SchoolTube is a moderated video sharing platform that is aimed at bringing both students and professional educators together in a fun, exciting new way. It's aimed at K through 12 students in particular and encourages parents to take an active role in their children's education.
3. Foreign Services Institute
Foreign Services Institute is yet another language learning platform that offers course materials totally free for personal use. The site is admittedly quite basic, offering simple black-and-white PDF materials, but it's great for people who learn best with a great deal of structure.
4. Livemocha
Livemocha presents its lessons in over 35 different languages, making it great for people all over the world. The site also breaks its lessons down into individual target skills with things like reading, writing and even listening and speaking each being their own separate tracts.
5. Tuts+
Tuts+ is an online educational resource focused on creative technology in particular. Here, you'll find courses and other materials designed to help you advance your skills in web design, graphic design, coding and even certain business topics.
6. HTML Dog
HTML Dog offers a number of courses designed to help further your understanding of a lot of the common languages used in making web pages. Topics include but are certainly not limited to JavaScript, HTML, CSS and many, many others.
7. HOW Design University
If you had to make a list of some of the most trusted sources for graphic design knowledge on the Internet, HOW Design University would undoubtedly be right at the top. You'd be hard-pressed to find a better resource for learning the finer points of graphic design and other interactive creative works.
8. Babbel
Babbel is a fun, visual-based app that is perfect for learning the basics of a wide array of different languages. It actually uses algorithms to teach you the building blocks of a language in the most fun way possible.
9. BBC Languages
BBC Languages is another great resource if you want to begin the process of learning a new language. It offers courses, videos and similar types of content on common languages like French, German, Italian and more.
10. Lynda
Lynda is something of a sister site to the business-focused social networking site LinkedIn, and it has a wide range of different courses that can help you out in your professional career in particular.
11. Memrise
Memrise is available both from your browser and as an app on your smartphone or tablet. It offers thousands of online courses, all of which are free and created by other members of the community. Courses are available in many different languages, making it perfect for people all over the world.
12. National Geographic Kids
As the name suggests, this particular resource is aimed at a younger crowd of learners and the types of content available reflect that very well. In addition to video content and photos to keep kids interested it also features games, puzzles and similar interactive learning tools.
13. Fun Brain
Also aimed at children who want to advance their education online, Fun Brain is primarily focused on topics like math and reading. It takes a game-based approach to learning that can be particularly valuable for kids who are interested in these topics but who also struggle to pay attention.
14. Impact Factory
Impact Factory is another professional-driven learning option, but it's one that will help you in your personal life, too. They offer a variety of different courses like one on negotiation that will better prepare you in terms of how you navigate your work and home lives moving forward. Note that this too blends free and paid content.
15. Rosetta Stone
While it's absolutely true that Rosetta Stone has paid software that you can purchase and download to learn a new language, a lot of people don't realize that it also has free online content that offer you both language and literacy education in a far more convenient way.
16. Foreign Services Institute
Foreign Services Institute is a comprehensive online resource designed and providing a wide array of learning opportunities that will serve you throughout your career. It's a grammar-based resource that offers materials aimed at listening and speaking in particular.
17. Khan Academy
Khan Academy is another example of a site that partners with post secondary schools for an impressively in-depth online education. It offers functionality designed not only for people who wish to learn but also parents, and even has resources aimed specifically at teachers.
18. EdX
edX bills itself as something of a one-stop shop, bringing together comprehensive online courses from some of the best universities in the world. Everything is tied together via an easy-to-use graphical user interface. Just note that many courses aren't available on-demand – they have a schedule similar to what you would find "in real life."
19. Open Culture Online Courses
Open Culture Online Courses is impressive because it brings together more than 1000 different lectures, videos and podcasts from some of the leading universities in the world, all under one roof. Everything is easy to browse via intuitive categories, making it simple to find exactly what you're looking for. You can even browse by country, which is helpful if you're looking for topics from specific places like England or Australia.
20. Alison
Alison promises to open up "a new world of free, certified learning" by way of courses from some of the world's top publishers. As stated, Alison offers certification in some areas – which is part of the reason why it stands out on this list. Just a few of the topics that you can learn about via Alison include but are not limited to ones like business, technology and even certain languages like Spanish or German.
21. Stanford Online
If you always dreamed of being able to further your education at Stanford University, Stanford Online is undoubtedly the way to do it. It offers self-paced and session based courses for you to choose from depending on your needs, and course topics include but are not limited to subjects like business and management, engineering and computer science, law, math, medicine and health and many, many others.
22. Harvard Extension
Similar in concept to Stanford Online, Harvard Extension is designed to act as an online gateway to the educational possibilities at Harvard University. Harvard Extension even lets you browse for specific courses by professional certificate, making it an ideal option if certification is one of your goals at the moment.
23. Udemy
Udemy works directly with a lot of top professors from notable schools, offering courses for just about every topic you can think of. Subjects range from web development to yoga to guitar lessons and absolutely everything in between. It should be noted, however, that Udemy offers a mixture of both free and paid content.
24. iTunes U
Short for iTunes University, iTunes U is an online education platform designed to integrate perfectly with your iPhone, iPad or any other Apple mobile device you happen to have. Courses can be downloaded similarly to how you would download an eBook from the iTunes Book Store, making it the perfect solution for people interested in furthering their education while on-the-go.
25. University of London Podcasts
University of London Podcasts is a great opportunity for people who want to learn in a somewhat non-traditional way. Instead of sitting down in front of your computer and participating in a virtual instruction session, you can actually listen via podcasts on your smartphone, tablet or any other mobile device that you have (along with desktop and laptop computers).
26. University of Oxford Podcasts
University of Oxford Podcasts is very similar in both structure and style to the aforementioned University of London Podcasts resource. Because everything is audio-focused it's easy to enjoy lectures from visiting professors and other staff members, and you can even subscribe to multiple lectures at once if you so choose.
27. BBC Podcasts
BBC Podcasts is a great resource for people who want to learn in a bit more casual way, but who are interested in furthering their education just the same. The vast majority of the site's podcasts are updated on a weekly basis and they're perfect for taking a deep dive into subjects like finance, sports, world politics and more.
28. Academic Earth
Academic Earth is a site that was launched in an effort to get people to rethink what was possible in terms of online education in the modern era, and it absolutely succeeds to that end. It offers information from many of the top accredited schools both in the United States and worldwide, and lists courses by subject or school for you to find what you're looking for.
29. Open Yale Courses
As the name suggests, Open Yale Courses is yet another opportunity to get courses and other materials directly from one of the most famous universities in the world. There are a lot of video lectures, along with actual campus lectures, available freely to all. Note, however, that Open Yale Courses is limited to those topics that are actually taught at Yale University – meaning that it's far from the most versatile option on this list.
30. UC Berkeley Class Central
The University of California Berkeley Campus (also referred to as UC Berkeley for short) has a terrific online portal that allows you to leverage the full might of this public research university to your advantage. In addition to coursework and supplementary lectures, it also offers support for RSS feeds which make it easy to keep up with all of the topics that matter most to you right from your web browser.
31. MIT OpenCourseWare
The Massachusetts Institute of Technology also offers a significant number of free choices on subjects like quantum physics, advanced mathematics and more – all of which is available right from your Web browser. A significant number of courses are also video-based, which is ideal if you're trying to closely replicate the experience of actually attending MIT right from your own home.
32. Carnegie Mellon Open Learning Initiative
Carnegie Mellon Open Learning Initiative is a terrific resource for those individuals who want to learn at their own pace. While it definitely has a smaller number of topics than other resources out there, it's still an invaluable tool that is available at no cost that has already been utilized by more than 45,000 people according to their own website.
33. TED-Ed
The tagline of TED-Ed is "lessons worth sharing," and it takes only one look at their available web series' to see how true that is. In addition to educational, inspirational videos on a wide range of topics, TED-Ed also includes quizzes on videos and other supplementary features as well.
34. LessonPaths
LessonPaths is a great way to not only find the learning materials you're looking for in an easy-to-use way, but it's also a great way to dive deep into a huge variety of topics. You can even create "playlists" on certain subjects like social studies or technology to bring all of the content you need under one roof.
35. Codecademy
If you're looking for a way to learn to code that is not only interactive but also free, Codecademy is undoubtedly the way to do it. One of the features that makes this a notable option is that it includes a live practice window for you to utilize during sessions. This means that you can actually practice what you're learning in real-time, all without missing a moment of the instruction happening in front of you.
36. Code
As the name implies, Code is yet another example on this list of an online learning portal focused on coding an app writing. But the best part of all is that Code also offers a number of different opportunities that are aimed specifically at kids, allowing them to get in on topics like Javascript and even robotics from the earliest age possible.
37. Hack Design
Hack Design is an outlet for easy-to-follow design courses that cover everything from multimedia applications to mobile app development to the larger field of web design. Each topic has a 50 unit lesson plan for you to follow at your leisure.
38. Skillcrush
Skillcrush is a terrific interactive online digital skill learning resource, that also doubles as one of the most passionate communities for tech-based knowledge at the same time. Modules are as easy to understand as they are straightforward, making it a perfect chance to streamline your digital education.
39. Udacity
Udacity bills itself as an online university for digital skills and it's a great way to advance your education in terms of the types of skills you're going to need for future employment.
40. Whyville
Whyville is a terrific destination for pre-teen online learning and it has a variety of social features designed to keep kids not only interested in their course materials, but with other people who are engaging with the same lessons at the same time.
41. Duolingo
If you're trying to learn a new language and also want to have a great time while you do it, Duolingo is absolutely worthy of your consideration. It's a perfect way to begin the process by learning basic words and phrases before moving onto more difficult materials.
42. Busuu
Busuu takes a gamified, visual approach to learning a language and it has become very popular over the last few years as a result. If nothing else, it's proof that starting to learn a language is easy – and a lot more fun than you realize.
43. Communicaid
Communicaid is a terrific educational resource for business professionals who are trying to improve their communication skills in the workplace. It's a great way to advance your ability to successfully manage conflicts, along with a number of other topics that will help you in your day-to-day life.
44. GCF Learn Free
As the name suggests, this is a free platform designed to help you learn essential computer skills, life skills and everything in between. It was founded as a modern approach to learning by both the Goodwill Community Foundation and Goodwill Industries.
45. Microsoft Virtual Academy
If you're focused on advancing your education in terms of Microsoft products in particular, Microsoft Virtual Academy is by far your best option. Not only can you learn at your own convenience, but you can do so in association with real Microsoft experts as well.
46. Dave Conservatoire
If you've always dreamed of becoming a better musician but weren't sure where to begin, Dave Conservatoire is the resources for you. It's a great way to study both music and art by way of a world-class education that is available to anyone, anywhere, no exceptions.
47. Better Explained
Math is a difficult subject for many people, but the people at Better Explained aim to change that. This free online learning platform takes even advanced math topics and presents them in the form of visual lectures that anybody could understand.
48. Ed2go
If you're just interested in learning a new hobby or even a skill, Ed2go offers hundreds of engrossing online courses that allow you to do all of this and more. Note that as is true with a lot of the other entries on this list, Ed2go offers both free and paid content.
49. Learning Space
Learning Space acts as the flexible online learning platform you need, complete with optional guidelines that you can use to give your education as much structure as possible. You can choose from a variety of different courses, all of which are easily searchable by user rating.
50. Tufts Open Courseware
Tufts Open Courseware gives all users totally free access to academic resources on a huge number of different topics. Even real lectures from professors are available on the site, most of which come in the form of convenient slideshows.
51. Utah State Open Courseware
This site brings together materials generated by Utah State's actual faculty, all of which is available through an open content license. It's notable because MP3 files of lectures are presented instead of document-based materials, allowing for more flexibility in terms of how and where you learn.
52. Big Data University
Data science is big business these days, and Big Data University is aimed at helping you advance your capabilities with a sophisticated cognitive computing learning platform. It offers free and paid courses, all of which are directly prepared by professionals in the field.
53. Stack Exchange
Stack Exchange is a lot more than just the world's largest programming community. It also happens to be one of the premiere resources for materials relate to programming and technology in general. It also lets you share your code and get tips from other programmers, too.
54. FutureLearn
FutureLearn is a great source that combines high quality online content from a number of top universities. It's a resource founded to promote social learning and the content is available on both desktop computers and mobile devices.
55. Free-Ed
Free-Ed was first launched all the way back in 1997 and is perfect for anyone who wants to engage in lifelong learning opportunities. In addition to classes, you can also join online groups to discuss all of the lessons you're currently taking with others.
56. HubSpot Academy
HubSpot Academy is an inbound marketing community designed to help people achieve their larger business goals. In addition to diving deep into various marketing topics, HubSpot Academy also offers certifications that are invaluable to job-seekers in the field.
57. Moz
If you're interested in the topic of content marketing, Moz is one of the best resources available to you. It's a perfect chance to learn more about the finer points of everything from social media marketing to search engine optimization, all from the comfort of your own web browser.
58. LearnVest
Whether you're an entrepreneur focused on the financial side of your business or you just want to get better at money management, LearnVest is for you. It offers self-learning materials that help enhance your skills in the hugely important field of your finances.
59. OpenLearn
OpenLearn is a terrific resource for getting free access to course materials and expert opinions on a wide range of different topical issues of the day. You can learn more about politics, the arts, social sciences and much, much more.
60. Connections Academy
Connections Academy is a terrific online resource to help students learn better from home. It's aimed at elementary, middle and high school kids and offers a personalized performance learning experience that helps each student excel as an individual.
61. UC San Diego Podcast Lecture
The UC San Diego Podcast Lecture series offers free audio recordings that can be easily sorted via a specific class. It also has innovative features like an ability to track the progress of a lecture as it moves forward, and the ability to modify playback speed to truly learn at your own pace.
62. University of the People
As an educational services provider, University of the People offers a wide array of different degree programs for learners to choose from depending on their interests. It includes topics as varied as business administration, health, computer science and more. Access to all books and course materials is available after a free registration.
63. CodeHS
CodeHS is another learning platform aimed at helping students learn computer science, and all of the courses and activities are made by experienced teachers. CodeHS is also notable because it offers progress tracking for teachers, so that they can see how students are doing and help provide additional care as needed.
64. Aquent Gymnasium
Aquent Gymnasium is a free educational site that offers courses aimed at digital and creative professionals around the world. It's intended to help increase your skills to not only meet the demand of the current market, but to also help fill in certain gaps where you may be lacking in your professional life.
65. Apple Developer Site
If your goal is to further your skills at developing software for the iOS, MacOS and iPadOS platforms, Apple Developer Site is your premiere resource. It offers sample codes, API references and a plethora of different articles that you can use to make better and more intuitive apps.
66. Canvas Network
Canvas Network is another online site that pulls together courses from some of the best universities in the world. It also includes an intuitive learning management system so that you can track your progress in a way that makes learning as easy as you'd always hoped it would be.
67. Open UW
Open UW is a site that offers master-level courses geared at people who are particularly focused on employee development or training. It has e-journals, encyclopedias, e-books and other materials that are all set up in a way that makes remote learning over the Internet an effortless experience.
68. Open Edu
Open Edu, as the name suggests, is the best way to learn from the experts at Open University. It offers free digital publications and high quality educational materials on a lot of important topics like business, education, development and even sports. All told it has more than 900 courses and other materials for you to choose from depending on your preferences.
69. General Assembly
General Assembly began life in 2011 as a co-working space, but it has since transformed into an online educational resource aimed at closing the "global skills gap" around the world. It offers online courses dedicated to coding, design, data, marketing and even career development. Note that it offers free courses as well as paid materials.
70. Kadenze
Kadenze is another online portal aimed at designers, artists, music producers and other people who are interested in the creative arts. Once again, there are two tiers of membership available – free and paid. Although there are plentiful free courses, some are only available on a subscription basis for $20 per month.
71. Skillshare
Skillshare offers a huge number of different classes in a number of topics that are very relevant to today's society with design, illustration, writing and photography among the most notable. While the site offers a variety of different free classes, be warned that the premium membership (that lets you access everything) does start at $19 per month.
72. Class Central
Class Central essentially functions as a search engine devoted to the topic of online education. You can easily see what is available on platforms like Coursera, edX and others on this list, letting you get a great sense of what your options are before you commit to any one particular choice.
73. Milk Street Cooking School
Are you the type of person who always wanted to learn to cook but wasn't sure where to begin? Milk Street Cooking School has you covered with a vast array of different online lessons aimed at this topic that is near and dear to all of our hearts.
74. Lyon Wine Tastings
If you want to expand your palette (and your vocabulary) when it comes to wine, Lyon Wine Tastings is a great way to do it. They offer a variety of free materials aimed at helping you better understand what goes into wine production, what to look for in a good bottle and much, much more.
75. Google Arts & Culture
Google Arts & Culture is unique in that it doesn't necessarily offer courses to help you further your online education, but it does allow you to visit a number of incredible museums around the world from your computer – totally free of charge.
76. OEDb.org
OEDb.org isn't necessarily its own online educational resource necessarily, but it does act as an aggregator to help you find free classes from other providers on topics that interest you. Just a few examples of databases that are connected via OEDb.org include but are not limited to ones like Kyoto University, Tufts University and many, many more.
77. Drawspace
Drawspace is an invaluable resource for those who either want to start from scratch with learning to draw, or who are looking for any opportunity at all to improve their current technique. Drawspace offers both free and paid courses that students can use to learn at their own pace, as well as a variety of more interactive, instructor-based lessons.
78. Justin Guitar
As the name suggests, Justin Guitar is a great place to go to if you're interested in learning the guitar. All told it has over 800 free guitar lessons for you to choose from, covering the topic from every angle you can think of. There are difficulty levels for beginner, intermediate and even advanced students, and it's also a collection of music sheets for just about every popular song you could imagine.
79. Stanford Engineering Everywhere
Also commonly referred to as SEE for short, Stanford Engineering Everywhere offers free engineering classes and resources to existing students and educators.
80. Scratch
Offered by the folks at MIT, Scratch is an innovative creative learning site aimed at children that lets kids learn about some of their favorite topics in a fun and casual way.
81. E-Learning For Kids
E-Learning for Kids offers courses for kids between the ages of five and 12 that cover a wide array of topics like math, computer skills, language, life skills and even those dedicated to the environment. They can really let their imaginations run wild by creating stories, games and even animations – all of which they can easily share with others around the world in just a few quick clicks of their mouse.
82. HippoCampus
HippoCampus offers users free video collections on 13 different middle school through college age subjects. It also offers free accounts for teachers so that they can get in on the action, too. Whether you're the parent o a middle school student who wants to help them get better at something like mathematics, or a high school student who you're trying to prepare for the impending arrival of college, HippoCampus certainly has you covered.
83. Howcast
Howcast is a perfect option for people looking for video instructions on topics like cooking, entertainment, crafts and other lifestyle-related subjects. All of these are fun and engaging activities that you can complete right in your own home, and they'd all be great things to experiment with during a period when we're collectively spending more time indoors than ever.
84. Instructables
Instructables is unique in that it is something of a hybrid learning site, offering both free online text and videos for a lot of physical, do-it-yourself projects that you can complete in real life. Once you decide on a project, all you have to do is purchase all of the associated accessories (which will be listed) and you can use the videos to bring your item to life in stunning detail.
85. CreativeLive
CreativeLive offers a large number of free workshops on creative and lifestyle topics. Just a few of the subjects included are photography, design, and even entrepreneurship. Live access is offered for free in most cases, but on-demand learning will require you to purchase content.
86. Adafruit Learning System
If you're the type of person who would love to learn how to make electronic gadgets but aren't sure where to begin, all you have to do is buy the necessary component kits and load up the huge number of free video lessons on Adafruit Learning System. So while the component kits won't be free, the online education is – creating something of a best of both worlds scenario, certainly.
87. Grovo
Grovo is an online educational site focused on teaching you how to use all of the different web applications you probably have to use for work. Note that while a lot of video tutorials are free, some do require a paid subscription.
88. Quantum Physics Made Relatively Simple
Quantum Physics Made Relatively Simple is a terrific, free online resource that attempts to make the subject of quantum physics as straightforward as humanly possible.
89. NovoEd
NovoEd provides many different courses from professors from top universities around the world, as well as from thought leaders in particular industries. It's a mostly free resource, although some content does require a purchase.
90. Google Code
Google Code is similar in concept to the Apple Developer Center, as it's your best opportunity to learn Android-based app development straight from the horse's mouth, so to speak.
91. Mozilla Developer Network
Also commonly referred to as the MDM, this free online learning resource includes tutorials aimed at helping you get better in important topics like web development in HTML, JavaScript and more. It's perfect for beginners and experts alike, along with people who aren't actually using Mozilla's web browser.
92. Pluralsight
You may have previously heard of this site referred to as PeepCode, but it's been called Pluralsight for many years. It offers creative training content for individuals, businesses and even other educational institutions on topics like IT administration, programming, data visualization and more. While many of the 3,700 courses and 130,000 video clips are free, there are some that will require a purchase so be prepared.
93. Learnable
Learnable by Sitepoint is definitely a great way to secure resources on software-related topics to further your own education, but to get the most out of the site you'll likely have to upgrade to a paid membership. Doing so, however, will give you access to over 5,000 different video lessons – complete with quizzes and optional certifications that are available.
94. Open Education by Blackboard
Open Education by Blackboard is an incredible opportunity to leverage one of the world's most popular learning management systems to your advantage. In other words, it's a platform that various educational institutions can use to offer free courses on nearly any type of topic you can think of. Finding the courses you're interested in is as simple as making a basic search.
95. Kutztown On-Demand Online Learning
The factor that makes Kutztown On-Demand Online Learning one of the more unique entries on this list is the fact that it's mainly focused on a single topic: business. All you have to do is fill out a brief survey before you can access a course and you'll have all the insight you need at your fingertips. Every course is broken down into small, manageable chunks, truly allowing you to learn at your own pace.
96. USQ Australia Open Courseware
USQ Australia Open Courseware's free sessions are limited to just ten online courses, most of which are related to the topic of technology. Still, everything you need to advance your online education is available right from your Web browser – including all relevant course materials, lecture notes and even testing assignments.
97. K-12
Depending on the area of the country where you live, you may be able to access totally free online curriculum aimed at K-12 students in particular (hence the name). As of 2020, only 33 states offer the program but if yours is one of them, you can get a list of all academies that your student can enroll in right from the comfort of your own home.
98. GED for Free
There are a wide range of different reasons why a person might not have been able to complete high school. Regardless, GED for Free is exactly what it sounds like – a basic online course that people can use to get their GED. All you have to do is fill out a student profile and you can begin studying, learning all about the concepts that will eventually be tested on the GED exam. Truly, it doesn't get much more straightforward than that.
99. CosmoLearning
CosmoLearning essentially acts as one giant database, listing all of the free classes you could possibly take by topic. On the individual page for each class, there's a notation that tells you which schools offer it, how many students have successfully completed it and who ended up teaching the lesson. Note that all of the class material available on CosmoLearning is in a video lecture format so if that's what you're looking for, you've definitely just found it.
100. Textbook Revolution
Last but not least we arrive at Textbook Revolution. It's a site founded by students in an effort to empower the most important goal of all: supporting and improving the exchange of free information across the Internet. Not only does this site give you access to textbook exchanges, but it also includes comprehensive lists of virtual resources and other free courses you might want to take online. Note that it's developed by students for students, so it's hardly the most technologically advanced option on this list. Still, it's a great resource to have if you're in the beginning stages of continuing your online education, which is why no list of the killer websites to learn for free online would be complete without it.
Related Resources: