If Magellan, Columbus, da Gama, or the Vikings had had geographic information systems, their explorations would have taken far less time and been more accurate than any cartographers of the time could depict. Early maps would have been detailed, showing coastlines, mountains, water sources, etc., and would not have referenced sea dragons. The Earth would certainly not have been considered to be flat.
But what exactly is GIS?
What Is Geographic Information Systems?
Geographic Information Systems began in the 1960s when computers provided computational and quantitative geography information. Academic research continued on GIS, such as the first computer mapping program (SYMAP) done at Northwestern University in 1964 when Howard Fisher developed the first mapping software.
In the early 1980s, GIS went commercial. Today, nearly all industries, government agencies, and nonprofit or for-profit organizations rely on some form of GIS data. Healthcare, Public Safety, Manufacturing, Transportation, Natural Resources, Telecommunications, and more operate using GIS technologies.
For many, Geographic Information Systems (GIS) and geographic information science (GISc) are the same sides of the same coin, but there are subtle differences. It's more a who, what, when, and where scenario. In short, GIS uses computer tools to gather and analyze geographic data used for anything that can be mapped. Today's GIS relies heavily on powerful computers with massive memory to run special GIS software such as ArcGIS or QGIS.
There are different types of GIS: numerical data, vector data (spatial features) and raster data (electronic images) are the most common. GIS is not only geographic but can also be used to gather real-world demographic information as well.
The ultimate goal of GIS is to offer tools to help a person or group of people to have, and understand, intelligence from all manner of data.
What's Taught in a GIS Master's Degree?
In general, graduate programs in GIS will teach the basics in Geographic Information Systems, and programs will also offer specialty electives in areas such as hydrology, raster-based GIS, urban planning, environmental science, industrial engineer, etc.
Programs frequently offer a thesis or non-thesis option; nearly all require a Capstone Project. Occasionally, practicum experiences are required (typically in your home community.) Some GIS programs may have on-campus, immersive experiences held two or three times during the program, usually on weekends.
The graduate curriculum in GIS will, of course, vary from program to program. In general, examples of coursework may include:
| | |
| --- | --- |
| GIS Fundamentals | Remote Sensing Science |
| Geospatial Technology | Spatial Analytics |
| GIS Databases (Python™, ArcGIS, Google Earth, and Google Images) | Mapping Basics |
| Digital Imaging Processing | Spatial Web & Mobile Programming |
| Predictive Modeling | Cartography |
Is GIS a Good Career?
There are several career opportunities for someone with a master's in GIS. In 2021, the GIS market was valued at $8,914.4 million in 2021, and it's estimated that by 2030, the GIS market will be $25,121 million. (Prescient & Strategic Intelligence, 2022.) As technology advances in the field, so do career opportunities.
Careers
GIS Career Areas
Projected Job Growth
2021-2031
Geographic Information Systems Technologists and Technicians
Faster than average (8% to 10%)
Cartographers and Photogrammetrists
Slower than average (2% to 3%)
Geodetic Surveyors
Little or no change
Remote Sensing Technicians
Average (4% to 7%)
Surveying and Mapping Technicians
Average (4% to 7%)
Geological Technicians
Average (4% to 7%)
Hydrologic Technicians
Little or no change
Environmental Scientists and Specialists, Including Health
Average (4% to 7%)
(Source: O*Net OnLine)
GIS Master's Salary
Salaries depend on what you do, where you work, where you live, your education, and your experience. Base salaries don't include benefits you may receive, such as health insurance, 401k match, paid personal and sick leave, childcare, company car, sign-on bonus, and more.
| | | |
| --- | --- | --- |
| Job Title | Salary Range | Mean Average |
| Cartographer | $46k – $78k | $59k |
| Geospatial Analyst | $46k – $98k | $65k |
| Environmental Scientist | $47k – $86k | $63k |
| GIS Manager | $51k – $103k | $73k |
| GIS Coordinator | $53k – $98k | $71k |
(Source: PayScale)
Why Earn a GIS Degree Online?
When the Covid-19 pandemic upended our everyday lives, it had an impact on all parts of our lives. Education was particularly affected, and ways to continue students' education had to be put in place for public and private schools, colleges, and universities. As a result, there was an increase in accredited, online degree programs offered by postsecondary schools.
The number of online degrees grew with personal computers, the development of internet virtual meeting programs (Zoom), and colleges and universities looking to help students continue their education. In 2019, undergraduates enrolled in online classes approximately 2 million students, and this jumped to 7 million in 2020. The number of exclusive online students was 186 percent higher in 2020 when the pandemic began than in 2019 (National Center for Education Statistics.)
CONVENIENCE AND FLEXIBILITY
What could be easier than studying and earning a master's without leaving your house? These online degrees are known for scheduling flexibility and allow you to keep (or establish) a healthy work-life balance. Don't worry. Just because a degree is offered online, the quality of the education won't suffer. Online degrees use the exact curriculum that's offered to on-campus students and are designed and presented by the same faculty as if you were sitting in a campus classroom.
CAN SAVE TIME
Distance education is often provided in accelerated and shorter terms (8-10 weeks), letting you work through the curriculum faster but thoroughly. The benefits of accelerated programs can extend beyond just saving time. Shorter sessions mean savings in educational expenses such as tuition costs (schools may even charge online students in-state tuition regardless of where they live) and transportation costs. Don't forget your savings on housing, food, and transportation costs.
WORK COMMITMENT
Just as an online degree means less time away from home, it also means fewer (if any) absences from work. Employers generally support employees earning online advanced degrees more than if they were asked to take time off two or three times a week to attend class. This has become such a popular method of advancing your education that employers may provide educational assistance as a part of an employee's benefits package.
If your degree program is related to your work and can increase your value to your employer, you may find your employer more agreeable to assisting your degree advancement. Employers may offer financial help through tuition payments or reimbursement, grants, fellowships, or scholarships. Be sure you talk with your director, manager, or Human Resources representative, about what help might be available.
Should your employer not have dedicated educational funds, you can discuss your degree plan, how it will benefit your work and the advantage of online study. Your supervisor can find discretionary budgetary funds that are available. Who knows? You may be the first to ask for educational support and it's worth a discussion.
Admission to an Online GIS Master's Program
College admission. It can be simple, or it can be hard, depending on if you're prepared. College Consensus has some suggestions to help make it easier. This isn't a complete description of the requirements, but it can give you an idea of your needed materials. Regardless, an admission advisor is your best friend.
Before you make your program decision, consider contacting the program director with questions not answered in the application process. This contact can do a few things: show your sincere interest in the program, give you a contact in the department, and allow the program director to get an impression of you and your commitment to the program.
DEGREE BASICS
Graduate programs will require you to have a bachelor's degree from an accredited college or university. Holding an undergraduate degree in public health is beneficial but may not be a deal breaker for admission to an MPH program. Bachelor's degrees in nursing, education, anthropology, biology, etc. can be valuable in advanced public health studies.
APPLICATIONS, APPLICATIONS, AND APPLICATIONS
Graduate admission revolves around application requirements:
You may need to submit two applications. Some graduate programs require you to be admitted to the program before you apply for applying to the school's Graduate School.
You'll apply online and probably require a non-refundable application fee (usually is around $30-$65)
Academic transcripts from any post-secondary school you've attended will be required, demonstrating a minimum GPA (typically at least 2.5-3.0)
Previous graduate courses you've taken may transfer to your new program. It can reduce your degree hours or show you need prerequisite courses
GRE/MCAT test scores were once required for graduate admission, but that's not the case now. Be sure you know if test score are necessary
Letters of recommendation should be from people who know your professionalism, work experience, research, etc. Don't be surprised if you're asked for a personal statement explaining why you want to enter that graduate program.
FINANCIAL ASSISTANCE
Federal student assistance for graduate school is limited, primarily to loans. But! You'll want to complete and file the Free Application for Federal Student Aid (FAFSA®) regardless. Why? There are a few reasons.
Graduate programs may offer departmental grants and scholarships available if you qualify. Departments may receive funding from individuals, alum groups, non-profit organizations, or corporations especially to promote graduate work. These funds may be based on financial eligibility, and a committee may determine who qualifies based on FAFSA® information. It's worth the time to complete the FAFSA®.
Your employer may support your educational ambitions through your employee benefits package. Online programs make it possible for you to go to school with minimum disruption to your work schedule. For many employers, helping with advanced education can attract new employees and help retain current employees and improve morale and loyalty. It may be worth it to check with Human Resources representative to see if education is part of your benefits package.
Accreditation for GIS Programs
There are two types of accreditation: institutional and programmatic.
Programmatic accreditation assures that a program meets the quality criteria for a curriculum, is taught by a qualified faculty, and trains you to work in the field. Geographic Information Systems has no specific accreditor for its training, but segments may be accredited (see below.)
Institutional accreditation does the same, except on a much broader scale and focuses on college and university educational standards, student engagement, faculty quality, educational and research commitments, etc.
Overseen by the U.S. Department of Education or the Council for Higher Education Accreditation (CHEA), nonprofit organizations establish educational standards and is responsible for accrediting educational programs. Colleges and universities can apply for regional or national accreditation Some examples of regional accreditors are the Southern Association of Colleges and Schools Commission on Colleges (SACSCOC), Middle States Commission on Higher Education (MSCHE), Higher Learning Commission (HLC), etc.
GIS ACCREDITATION
Geospatial Intelligence Foundation (USGIF) – accredits Geospatial Intelligence programs
Accreditation Board for Engineering and Technology (ABET) – accredits degrees in Geomatics
Professional Organizations in GIS
| | |
| --- | --- |
| Organization | Benefits |
| University Consortium for Geographic Information Science (UCGIS) | Dedicated to geospatial research and education |
| National Council for Geographic Education | Encourage the quality of geography teaching |
| Cartography and Geographic Information Society (CaGIS) | Concentrates on new theories and GIS developments |
| MAPPS | National association of private firms in spacial data, and GIS |
| Urban and Regional Information Systems Association (URISA) | Resources, professional education, networking |
GIS Certifications
Because of the many components of Geographic Information Systems, this is a certification heavy profession. A sample of those certifications include:
GIS Certification Institute (GISCI) – Geospatial Core Technical Knowledge Exam
Esri Technical Certification (ETC) – knowledge focused and exam based certificates
Online GIS Certificates – You can earn GIS certifications online (many through the degree programs in this guide). If you have a specific GIS interest, you can probably find a professional certificate for it. For instance:
High Performance Geospatial Computing
Foundations of CyberGIS & Geospatial Data Science
Geodesign
Urban Planner
Advanced Spatial Analysis
Geographic Information Science and Systems
Remote Sensing and Earth Observation
GIS Analyst
2023 Best Online Master's in GIS Programs
The programs below are recognized among the best online master's programs in GIS. They are presented in alphabetical order and are not formally ranked.
Elmhurst University
You may not be familiar with this Illinois university. Still, Forbes and U.S. News and World Report have named Elmhurst University as one of "America's Top Colleges" and a "Most Innovative School in the Midwest," respectively. This two-year online Master of Geographic Information Systems (GIS) will acquaint you with the 21st-century tools used in geospatial technologies. The 30-hour program is flexible, allowing 24/7 access to ESRI ArcGIS and ArcGIS Pro software and a thesis or Capstone Project option. Tuition charges are reasonable, under $25,000 for 2023-24.
Kent State University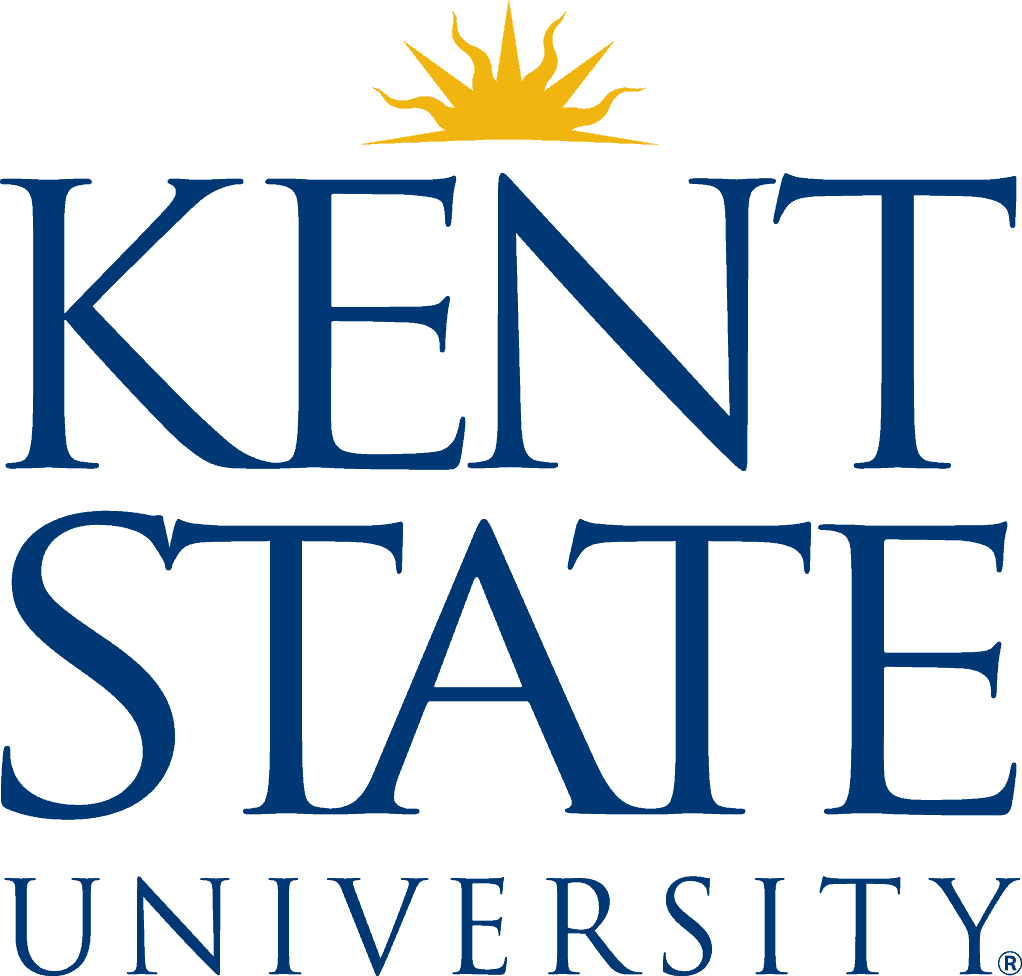 Here's a 30-credit hour MS in GIS that's entirely online and that you can complete in less than two years. The program is taught by Kent State's faculty, who've earned research grants from NOAA and NASA and bring their expertise in conservation, climatology, urban growth, public health, disaster relief, and more. The curriculum requires four core courses, four electives, and a practicum. These online classes are offered in seven-week segments, and the small class size encourages personal interaction among professors and students. Admission waives the GRE test for this program, and tuition is reasonable at under $21,000 plus a $12 technology fee per course.
Northwest Missouri State University
You'd be hard-pressed to find an MS in GIS that provides you with as excellent an online degree at a total tuition cost of a remarkable $350 per credit hour, regardless of residency. The program can be completed in less than 20 months and is terrific if you work in conservation, military, health, police, or intelligence. You'll become proficient in Python™, ArcGIS, Google Earth, and Google Images, learn GIS database design, and develop a Capstone Project using spatial data. Core courses are offered in GIS and Spatial Analytics, Application of Remotely Sensed Data, and GIS principles. Internet GIS, Geoprocessing with Python™, and Digital Image Processing are a few of the electives offered. Admission does require GRE test scores but can be waived with specific requirements.
PennState World Campus
One of the many selling points for the online Master of Geographic Information Systems at PennState World Campus is its customizable curriculum and two concentration tracks in GEODZ (geospatial intelligence) or GEOINT (geodesign) options. The curriculum is offered in five, 10-week terms. If you don't have a background in GIS, first-year courses are designed to develop technical competencies and information literacy (you'll earn a post-baccalaureate GIS certificate.) Are you experienced in GIS? You'll be able to customize your curriculum. The second year will help you specify, design, and manage GIS programs. Your final year will finalize electives from an impressive list of courses and a capstone project specific to your organization or employment.
University of Arizona
If you have limited or extensive experience GIST, this MS in Geographic Information Science and Technology (GIST) may be for you. The curriculum teaches remote sensing, geodata analytics, geospatial analysis, and web, mobile, and GIS programming fundamentals. You'll receive experience in remote sensing software (such as ArcGIS Pro, ERDAS ArcGIS Online) Accredited by University Consortium for Geographic Information Science (UCGIS), Arizona University has an internationally known faculty in GIS with expertise in spatial science, dendrochronology, climate change, political ecology, etc. Offered through the School of Geography, Development, and Environment (SGDE), the MS GIST can be earned in 18 months.
University of Central Arkansas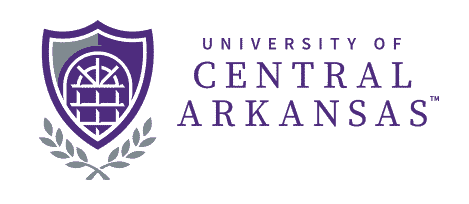 You'll need to be currently employed in an organization and use GIS or have successfully completed at least one college-level GIS course to be admitted to this online MS GIS degree program. The 30-credit hour program has a thesis (24 hours plus six thesis hours) or non-thesis option. This curriculum offers studies in GIS techniques, mapping basics, database design, digital imaging processing, global studies, etc. Niche ranks UCA highly in its Best Colleges, Best Value Colleges, and Top Public Universities in America.
University of Cincinnati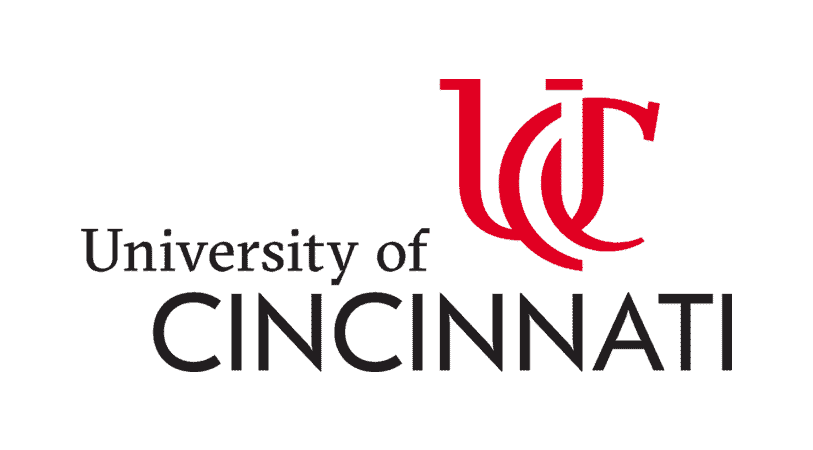 The MS in Geographic Information Systems at the University of Cincinnati is online, taught by experts, and ideal for the working professional wanting to improve GIS skills. With subjects including spatial analysis, ESRI software, crime mapping, remote sensing, etc., this is a 30-credit hour program you can complete in as few as 18 months. Depending on your interests, you'll take foundational and core courses and have a broad slate of electives from which to choose. UC is committed to its online students and offers Enrollment Services to Advisors and Student Success Coordinators. Recognized by several national ranking services, UC ranks highly by U.S. News and World Report and Niche as one the nation's top schools for innovation and value.
University of Illinois Urbana-Champaign
You can earn your MS in CyberGIS and Geospatial Data Science from UI Urbana-Champaign online and study current geospatial technologies. Among the technologies, you'll learn data processing in Python and R, geospatial visualization and visual analytics, data intensive computation, artificial intelligence, and more. This is a 32-credit hour program that includes a capstone project. Regardless of your residency status, as an online student, you'll pay the same tuition rate as Illinois residents. You can also earn professional certification online with this program which may be useful if your undergraduate degree is in a field other than GIS, Computer Science, Geography, or Information Science. UI Urbana-Champaign is ranked in the top 15 of U.S. News and World Report's Top Public Schools.
University of Wisconsin-Madison
Designed to help GIS professionals make the move from "paper to mobile/web medium" in this 32-credit hour online program, Masters in GIS Development. This program, unlike others, focuses on mobile app creation, programming, map scripting, and other areas to help you remain current in the field. The curriculum requires eight courses and is offered full-time or part-time. To apply, you must complete two undergraduate classes in Cartography and Introductory GIS. An introductory statistics course is also required (work experience may be considered, and you can be admitted without this requirement but will have to complete a stats course to take some graduate courses.)
West Virginia University

You'll want to explore this online MS in Geographic Information Systems (GIS) and Spatial Analysis from one of Niche's Best Colleges in America ranking. In conjunction with other university departments, this program trains you in technical issues, programming, predictive modeling, remote sensing, data science and analytics, machine learning, hydrology, and spatial hydrology applications in the environmental and health sciences. Entirely online, this 31-credit hour program requires an undergraduate degree from an accredited university. Still, you don't need GRE scores, experience, or training in geospatial data science or GIS to be admitted. Online students can access a Personal Online Admission Coach to help you through the process. Be sure to participate in the Virtual Information Session offered April 3 and June 28.
Related:
Best Online Master's in Public Safety Administration
The Best Online Master's in Leadership Programs