IT managers are not only required to manage their organization's IT infrastructure, security needs, software, data storage, and hardware but also projects, people, and processes. Online IT management certificates provide a way for business professionals to prove their competence in an area of IT management. These certificates give employers the confidence to hire or promote professionals and trust them to execute projects in line with their qualifications. Here are some of the best online IT management certificates available.
University of Pennsylvania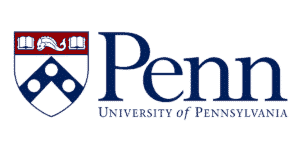 The Digital Leadership Certificate Program at the University of Pennsylvania is a collection of digital business education courses that help professionals expand their leadership skills and become digitally savvy. Leaders in all industries need to know how to pivot and adapt to changing landscapes. With new technologies transforming traditional business operations, there is a chance for leaders to step up and grow their organizations.
More recent leaders, and those already in an established role within their companies, will find this program can provide them with the digital business training they need to help their organizations thrive. They learn how to make lasting changes within their workplaces by studying topics like the implications of a growing digital economy, digital retail strategies, and applications of AI in business. To earn Penn's Digital Leadership certificate, learners must complete all four digital leadership education courses. Classes include
Leadership in the Age of Digital Disruption,
Removing Barriers to Change in Organizations,
Artificial Intelligence for Business, and
Managing in the Global Digital Economy.
This program is a great opportunity for leaders across the board.
Massachusetts Institute of Technology


Within Massachusetts Institute of Technology's Executive Certificate in Technology and Operations, non-technical executives and tech-savvy business leaders have a chance to learn how to recognize, manage, and profit from big data, evolving technology, and global connectedness. Distance learners choose from various courses designed to help model and solve large-scale project issues, lead innovation, and implement new technologies. Distance learners engage with some of the nation's leading thinkers in technology and operations, faculty from the MIT School of Engineering and MIT Sloan School of Management, and various MIT research centers.
Why earn the Technology and Operations Certificate from MIT Sloan? This Certificate from MIT Sloan is a chance to dive deeply into the tech topics that matter to business leaders most. It is formal recognition of professional development. And, as many professionals, executives, and managers attest, it can be a significant catalyst in anyone's career. This program will deepen your executive skillset as you get up to speed on timely business topics and you tailor your certificate to address specific issues you face.
Cornell University


Cornell University offers excellent online IT Management certificates, including a Python 360 Certificate and a Digital Leadership Certificate.
As many know, Python is one of today's fastest-growing programming languages, with versatile processes across fields like AI, data science, software development, and machine learning. As distance learners complete the Python 360 Certificate program, they will gain an end-to-end understanding of the technical language and its adaptability to different applications and complicated issues. Throughout the certificate's core courses, enrolled students design, analyze, code, test, visualize, and debug Python programs and functions. After completing their foundational courses, they can choose two electives that align their areas of interest with applicable frameworks and skills ranging from communication to user-centered design and statistics.
Cornell's Digital Leadership Certificate helps students develop the mindset and digital leadership skills needed to thrive in this rapidly evolving digital landscape. Distance learners start with a digital audit of their organizations and learn to identify and implement new opportunities that drive competitive advantage through technology and innovation.
University of Texas at Austin

The Health Informatics & Health Information Technology (HIHIT) Certificate offered by UT Austin is a nine-week academic program designed to prepare post-baccalaureate students for various careers in Health IT. The program combines four courses with hands-on training in electronic health record software systems. A working health information exchange (HIE) is included in the certificate. Enrolled students learn to analyze data using SQL and Tableau.
The business school's Artificial Intelligence & Machine Learning (PGP-AIML) certification is a comprehensive, tech-focused AI and machine learning program. UT Austin's PGP-AIML course builds foundations in AI, deep learning, machine learning, and their respective applications in the business world. To enable students to make AI & ML solutions independently, the program fuses a comprehensive curriculum (covering the most widely used tools and techniques in the industry) with a practical learning approach. These excellent certificates at UT Austin will help a business student excel in IT management.
Ohio State University

Ohio State University leads the way with high-quality IT business strategy program certificates. Program designers understand that information technology is no longer seen as a support unit within an organization. IT has become increasingly vital in developing business strategies as technology continues to develop. No longer can IT leaders just have a seat at the table – they must be at the forefront of driving businesses into the future.
The business school's Graduate Certificate in IT Business Strategy is online and debuted in the fall of 2022. This excellent certificate in IT Business Strategy offers information technology professionals a unique opportunity to develop their business acumen and strengthen their leadership skills in an ever-evolving business landscape. By enrolling in this graduate certificate program, distance learners walk away with newfound skills that will prepare them for career advancement and set them up for business success. After completing the program, participants will increase their confidence to lead organizations by harnessing technology and IT systems to meet business goals. Certificate holders will also have the knowledge and skills to anticipate and prioritize how organizations respond to ever-changing market forces. This program has what it takes.
Boston University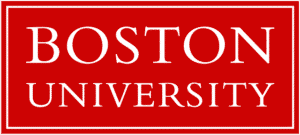 Boston University features one of the best online IT management certificates called the MicroMasters Program in Digital Transformation Leadership. Students enrolled in this online program learn the techniques for oversight of experimentation, agile development, rapid prototyping, and risk management to lead digital projects. They also harness data to improve business decisions and lead teams in dynamic environments. The courses within the certificate show distance learners how to transform their business models to succeed within digital disruptions and develop platform-based strategies for innovation and growth.
Digital leaders are in demand as an organization increasingly relies on digital technologies. These business leaders are tech-savvy and data-driven and can inspire teams to engage in rapid experimentation that influences transformation and business outcomes. Considering the scale of digital disruptions, digital leaders' perspectives and skills are required in every industry and job function: from strategy to operations, accounting to product development, and HR to marketing. In today's Digital Transformation Leadership MicroMasters program, enrolled students develop the knowledge to lead organizational change and transformation.
University of Texas at Dallas

The online Graduate Certificate in FinTech (Financial Technology) at the University of Texas at Dallas focuses on critical technologies in the evolving financial markets: smart contracts, databases, web 3.0, robotics, blockchains, etc. Distance learners grasp how to apply these technologies through projects to provide varied financial services. Required courses within the certificate include
Financial Information and Analytics,
Robotics and Financial Technology,
Financial Applications of Blockchain Technology,
Financial Applications of Web Technologies, and
Special Topics in Financial Technology and Analytics.
Students also get hands-on experience with clinical information systems used by healthcare providers in the United States. The business school's graduate certificate in Healthcare IT stresses practical concepts and hands-on experience vital to professional careers in the Healthcare IT industry. Technical skills, like electronic medical records (EMR) software, are built into the certificate program. The learning outcome of the program includes identifying and evaluating the types of information systems found in healthcare organizations. These online IT management certificates are an excellent move for today's business leaders.
George Washington University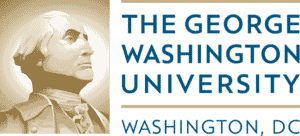 George Washington University's online Graduate Certificate focused on the Management of Technology and Innovation centers on innovation/entrepreneurship processes and organizational management. Enrolled students explore broad technology strategies to maximize business applications and launch and build new ventures. All enrolled students complete all the required and elective credits from the course options and are expected to maintain a cumulative grade point average of at least 3.0. Courses completed by non-degree students are not eligible for application towards the certificate requirements.
There are twelve credits, including six credits in required courses and six in elective courses. The required courses include IS/IT Strategy and Implementation, Management of Technology and Innovation, and Emerging Technologies. This online IT management certificate program is designed to give active professionals a chance to learn while they earn. Distance learners take twelve credits in a dedicated subject at the George Washington School of Business. GWSB instructors teach all graduate students in online Graduate Certificate programs, including distance learners.
University of Utah

The online Graduate Certificate in Information Systems (GCIS) at the University of Utah helps students gain specialized knowledge in information systems while pursuing interactive online courses. Obtaining a graduate-level certificate in IS provides a significant advantage to working professionals seeking to strengthen their technical proficiency or advance their careers in the information systems field. This 18-credit-hour certificate program features maximum flexibility and offers distance learners the chance to gain hands-on technology experience.
Online courses follow an exact timeline and rigorous curriculum as on-campus courses. Program electives and instructors are shared with the online Master of Science in Information Systems (MSIS) program and provide a high level of instruction and interaction. Full-time students can satisfy all certificate requirements in two semesters. Part-time students can expect to finish the certificate in three or more semesters. All program requirements must be completed within three years. The online GCIS at the University of Utah does not have any required core courses. Business students can take any graduate-level online IS/OIS class at the Eccles School to meet program requirements.
Purdue University

Purdue University offers an online Innovation & Technology Commercialization certificate. The demand for technical expertise and innovation is rapidly increasing. The online curriculum for this certificate emphasizes introducing distance learners to the required fusion of technology-based commercialization skills and knowledge. Business students enrolled in the Innovation & Technology Commercialization Graduate Certificate program can obtain a deeper understanding of the complex ideation the to commercialization process. Included courses covering finance, technology strategy, and collaborative innovation. Enrolled students attain a rich understanding of what it takes to deliver the next big idea to market.
Purdue's online Innovation & Technology Commercialization certificate program features prerequisites. Students are required to complete the outlined curriculum of nine credit hours with at least a 3.00 GPA to be granted the Innovation & Technology Commercialization Graduate Certificate. This online certificate in IT management will pay for itself with the knowledge and skills attained during its duration.
Choosing an online IT management certificate is a simple yet exciting steps you can take to develop as an IT professional. The criteria for what describes the "right" certification would keep altering depending on economic factors and technological innovations. However, the following suggestions can help you narrow down your certificate options and choose the best ones for your context:
Decide What You Want to Accomplish After Your Certificate
Choosing the online IT management certificate that's best for you depends on knowing what you ultimately want to accomplish. Whether you're fresh out of business school looking to kickstart your IT career, an executive looking for a boost in income, or an experienced professional trying to solidify your presence in the industry and improve job security, the certificate in IT management can help you over the next hurdle.
Consider Your Interests When Contemplating a Certificate
Begin this process by shortlisting courses you think would match your criteria. You can take this step deeper by contacting the business schools that offer programs that align with your interests. These institutions staff experts who have all the answers to your questions about online certificates.
Do Your Homework
IT professionals never implement new software in their organizations without researching all the variables. They value the time, money, and resources required for such projects. The responsibility of pursuing a suitable online IT manager certificate demands similar consideration. Take your time when it comes to finding the program that is right for you.
Related Resources:
Best Online Master's in IT Management
Online Information Technology MBA Ranking
Highest Paying Online Tech&Computer Degrees
Best Degrees for Tech Jobs