The criminal justice system in the 21st century is professionalized, sophisticated, and competitive. For working adults in the field, an online master's in criminal justice can be the door to a higher-paying position in leadership or administration.
What is a Criminal Justice Master's Degree?
A Criminal Justice Master's Degree is a graduate-level degree that helps prepare students to work in law enforcement, corrections, and homeland security. These programs are becoming increasingly popular due to rising concerns over public safety and national security overall. These programs are created to help students acquire the skills and qualifications required to enter the ever-evolving criminal justice field.
These programs enable students to investigate the root causes of various criminally negligent behaviors. Many programs are centered on the structural management and organizational administration of law enforcement agencies and court systems. They also teach students skills such as research methods, how to design and conduct applied research, as well as the assessment of multi-part data, and more.
Is a Criminal Justice Master's Degree Worth it?
Are you wondering about the benefits of earning a Criminal Justice Master's Degree online? Some of them are as follows:
Specialized Knowledge
When earning a Criminal Justice Master's Degree online, you have the opportunity to concentrate on one specific aspect of criminal justice. The criminal justice field is unique in that it is a vast sector with a wide array of opportunities. Therefore, enrolling in these programs can enable you to become anything from a corrections officer to a college instructor and much more. Either way, you will have the opportunity to become an expert in your chosen field of study.
Leadership Opportunities
Another highly unique aspect of pursuing a Criminal Justice Master's Degree is that it offers lots of leadership opportunities. This is because law enforcement professionals are considered to be highly ethical and pillars of the community. In addition, those who take on these positions typically work with the government, and thus, this makes them more visible and reputable overall. Therefore, when choosing a career, you will likely be uplifted into a leadership position.
Enhanced Qualifications
Earning a Master's Degree in Criminal Justice will make you more qualified for all criminal justice jobs. Therefore, when you apply for jobs, you will have an edge over those who do not possess a Master's Degree. This can be especially helpful for those who wish to pursue higher-paying positions or positions that require different credentials.
A Higher Salary
Earning a Criminal Justice Master's Degree online enables you to make a higher salary. Generally speaking, those who have Bachelor's degrees end up taking lower-paying, often entry-level positions. However, by earning a Criminal Justice Master's Degree online, you will open up your options immensely. On the one hand, many entry-level positions have an average salary of around $30-$50K. But on the other hand, earning a master's Degree can enable you to make $100K and more.
According to the Bureau of Labor Statistics, criminal justice jobs have a high demand. The list below shows some a sampling of careers and salaries that require a criminal justice degree.
Careers
Annual Median Salaries
(some require advanced degree)
Detectives and Criminal Investigators
$85,740
Emergency Management Directors
$78,930
Police and Sheriff's Patrol Officers
$65,710
Forensic Science Technicians
$65,730
Probation Officers and Correctional Treatment Specialists
$64,150
Private Detectives and Investigators
$61,390
Paralegals and Legal Assistants
$58,130
Social Workers
$54,590
Correctional Officers and Bailiffs
$48,120
Security Guards
$33,700
Why Should I Get My Criminal Justice Master's Degree Online?
If you are wondering about the benefits of enrolling in criminal justice graduate programs online, some of the benefits are as follows:
Better Quality of Education: While some prefer to learn in person, earning a Criminal Justice degree online may offer a better quality of education. Learning online allows students to study at the times that work best for them. It also allows you to speak with your professor one-on-one and contact your peers without distraction. This can make for a much more successful collegiate career.
Flexible Scheduling: Earning a Criminal Justice Master's online enables a more flexible schedule. When taking classes online, you have more leeway regarding reviewing lectures and interacting with your students and professors. This allows you to learn on your own schedule.
Improve Your Organizational Skills: Successfully earning a master's Degree online requires appropriately managing your time and ranking tasks. This means that those who are not well-organized often learn the skills along the way.
Cost-Effectiveness: Earning an online degree is far less expensive than earning one in person. Students can skip certain costs, such as those related to commuting and other similar expenses. Additionally, you will also be charged less by your chosen school.
Propel Your Career Forward: Lastly, earning a Criminal Justice Master's Degree online can enable you to gain access to high-paying criminal justice jobs with a Master's Degree.
What Will I Learn in a Criminal Justice Master's Degree Program?
One of the top benefits of earning a Criminal Justice Master's Degree is that it can help you prepare for law school. Law schools are highly competitive and often very tough to enter. Earning a Criminal Justice Master's Degree will help you stand out and improve your chances of being accepted into law school. Alternatively, you can learn the ins and outs of various criminal justice-related careers.
You will learn via courses such as the following:
Crime Causation, Prevention, and Control.
Criminal Justice Management.
Design and Analysis in Criminal Justice Research.
Research Methods.
Criminology Theory.
Entry-Level Career and Salary in Criminal Justice
Are you wondering what can I do with a master's in criminal justice? Well, you're in luck. There is a wide array of career paths for everyone, from those who are just beginning their criminal justice career to seasoned experts. Therefore, a Master's in criminal justice salary can vary dramatically. Likewise, there is a wide variety of types of criminal justice careers.
Some of the types of criminal justice careers (all degree levels) are as follows:
1. Law enforcement officer: National Average Salary $28,897 per year
Law enforcement officers are responsible for protecting the public at large. They are tasked with duties such as responding to emergencies, directing traffic, administering first aid, and investigating different situations, such as robberies or domestic violence-related issues.
2. Victim advocate: National average salary: $40,236 per year
Victims advocates are responsible for providing support to crime victims. They help these victims recover from their trauma by providing emotional support and providing them with the necessary resources for recovering from a situation. A victim advocate may also work closely with the victim's family and accompany the victim to a court or other meetings related to the crime.
3. Intelligence analyst: National average salary: $41,943 per year
Intelligence analysts are responsible for using different databases to predict crime more accurately. They may also be tasked with working with surveillance and other intelligence networks.
4. Deputy sheriff: National average salary: $42,185 per year
Deputy sheriffs are responsible for crime prevention and supporting individuals in their specified jurisdictions. They are tasked with duties such as transporting criminals and prisoners, gathering and completing legal documents and patrolling the streets.
5. Probation officer: National average salary: $49,129 per year
Probation officers manage individuals who have been recently released from prison. They play a significant role in helping deter them from committing new crimes while allowing them to be reacclimated into society. Probation officers may also schedule their charges for community service or other rehabilitation programs.
6. Crime reduction manager: National average salary: $57,137 per year
Crime reduction managers are responsible for leading teams in developing crime-reduction initiatives. They may work with companies in loss prevention. Alternatively, they may also work with the government or even for cities, counties, or individuals.
7. Social worker: National average salary: $59,982 per year
Social workers collaborate with individuals and families to help improve their lives. They may work with individuals from different backgrounds and circumstances; those with master's degrees can specifically work with criminals or victims. Social workers may also provide resources, allowing individuals to obtain emotional support.
8. Cybercrime investigator: National average salary: $74,953 per year
Cybercrime investigators are responsible for identifying criminals who use online databases or websites to commit crimes. In addition, they are tasked with duties that help keep the internet and individual computers safe.
9. Federal agent: National average salary: $102,542 per year
Federal agents are responsible for working for a government entity to enforce national laws. They may work to investigate and enforce laws involving illegal drugs and border-related issues, as well as keep the nation secure overall.
10. Anti-money laundering manager: National average salary: $132,818 per year
Anti-money laundering managers are responsible for investigating transactions for potential money laundering. They are tasked with identifying customers who are at high risk for these activities, auditing accounts, and writing compliance documents. Anti-money laundering managers may also develop software rules to promote anti-money laundering programs to help uncover suspicious activity.
Choosing the Best Program for Me
If you need assistance in choosing the best Criminal Justice Master's program for you, there are things to consider. Here are a few of the top categories to focus on when choosing your program:
Admissions
Depending on what school you choose to attend, you may need to meet the following requirements in order to gain acceptance into your chosen institution:
A bachelor's Degree from a regionally/nationally accredited university
An up-to-date resume or CV
A minimum of two professional or academic letters of recommendation from professionals you've known for at least one year
A personal mission statement
An overall 3.0 GPA (on a 4.0 scale) or higher from collective undergraduate coursework
–Alternatively–
If you have an overall GPA of 2.75, you will need the following in order to have a chance to be accepted into a Criminal Justice Master's Degree program:
Five years of criminal justice work experience.
A minimum of nine hours of graduate coursework and a 3.0 GPA or higher from a regionally accredited college or university
A combined minimum score of 300 on the verbal and quantitative parts of the Graduate Record Exam (GRE). *The exam must have been taken within 5 years at the point at which you submit the application.

If you have a GPA of 3.0 or higher, the GRE is not necessary.
Accreditation
Here is a list of some of the top accrediting agencies for Criminal Justice Master's degree programs in the country:
Financial Aid and Scholarships
When applying for a Criminal Justice Master's degree program, there are plenty of options in terms of financial aid. One of the best ways to find out what types of free financial aid you are eligible for is by consulting with the financial aid office at your school of choice. Here are some of the most common options:
Grants: One of the top ways to get aid for your Criminal Justice Master's Degree is by applying for grants. Although many people tend to overlook them, grants are actually free money that does not have to be repaid later. Applying for grants can save you hundreds or even thousands of dollars on your overall costs.
Work Studies Programs: Those who are eligible can enroll in work studies programs, which allow students to work for a department or professional at the school. Work studies programs provide students with a way to earn a paycheck throughout the school year. It can be used to help cover various expenses.
Student Loans: There is an array of student loans available for students. Those pursuing a Master's in Criminal Justice may apply for subsidized/non-subsidized loans, private loans, and/or PLUS loans.
Scholarships
Here is a list of some of the top Criminal Justice scholarships:
Ritchie-Jennings Memorial Scholarship
ACJA/LAE National Student Paper Competition
Steve Van Dyke Memorial Scholarship
ACJA/LAE National Scholarship
ASCLD Scholarship Program
Ed Rhodes Scholarship
The George W. Chin Memorial Scholarship
George W. Neighbor Jr. Memorial Scholarship
George H Robinson Memorial Scholarship
AFTE Scholarship Program
NJAFS Forensic Sciences Scholarship
Kush Arora Federal Criminal Justice Reform Scholarship
The McGaughey Family Scholarship
Army Staff Sgt. Richard S. Eaton Jr. Scholarship
(ISC)² Women's Cybersecurity Scholarships
Ellis R. Kerley Forensic Sciences Foundation Scholarship
ASTEE Scholarship
Life's Choices Foundation Graduate Scholarship
Al Ponte Graduate Scholarship Award
Congressional Fellowship on Women and Public Policy
Amanda Haworth Perseverance Scholarship
Women in Law Enforcement Scholarship
Lieutenant June T. Murphy Scholarship
Minnesota Association of Women Police Memorial Scholarships
National Organization of Black Women in Law Enforcement Scholarships
LEO Scholarship
Horizons Scholarship
Maria I. Ramirez Memorial Scholarship
American Chemical Society Scholars Program
Out to Protect Scholarship
Legal Opportunity Scholarship Fund
Edna R. Anthony Memorial Scholarship
Ruth D. Peterson Fellowship for Racial and Ethnic Diversity
HAPCOA Scholarship
Allen Butler Minority Law Enforcement Scholarship Temporary Fund
Marathon Diversity Excellence Scholarship
COAG Scholarship
Lincoln Legal Professionals Association Scholarship
Virginia Sheriffs' Scholarship
Indiana Sheriffs' Association Scholarship
Wyoming Peace Officers Association Scholarship
John S. Atwater Scholarship
ALLCOPS Criminal Justice Professional Scholarship
North Carolina Sheriffs' Association Undergraduate Criminal Justice Scholarship
Mike Byrd Science Scholarship
William A. Snare Memorial Scholarship
Anderson Criminal Justice Scholarship
Bruce C. Bade Scholarship Fund
Paul Janosky Criminal Justice-Related Majors Scholarship
Roger Castillo Perseverance Scholarship
Christopher W. Todd Police Science Scholarship
Riley Burnell Criminal Justice Memorial Scholarship Fund
Robert "Bobby" Deckard Jr. Memorial Scholarship
Jim & Anna Hyonjoo Lint Scholarship
Harold Johnson Law Enforcement Scholarship
Phoenix Scholarship
Oregon Association Chiefs of Police College Scholarship Program
Harris Y. Cotton Memorial Scholarship
John R. Shell Memorial Scholarship
Vic Reuschlein Scholarship
Daren Fitzpatrick Criminal Justice Scholarship
Certifications and Licensure for Criminal Justice
There are seven different types of criminal justice certifications. They are as follows:
General criminal justice certifications: These are general certifications that cover a broad range of skills. Some examples of general certifications are Certified Criminal Justice Professional, Graduate Certificate in Strategic Management, and Graduate Certificate in Criminal Justice.
Court certifications: These certifications are for those who want to work in a court setting. Some examples of these certifications are Certified Realtime Reporter, Certified Court Manager, Registered Professional Reporter, and Certified Court Executive.
Forensic science certifications: These certifications help entry-level and advanced professionals pursue positions in forensic law. Some examples of these certifications are Forensic Science Technician Certificate, Graduate Certificate in Crime Analysis, and Crime Scene Technician Certification.
Corrections certifications: These certifications make it possible for professionals to work in prisons, jails, and other institutions. Some examples of these certifications are Certified Jail Supervisor, Certified Jail Officer, Certified Jail Executive, Certified Corrections Manager, and Certified Corrections Officer.
Legal certificates: These certifications are for those who wish to be paralegals, lawyers, legal assistants, etc. Some examples of these certifications are a Criminal Law Certificate, Certified Paralegal, Microsoft Office Specialist Master Certification, and Certified Business Office Manager.
Security certifications: There are two certifications available for those with criminal justice degrees: those who work with courts and forensic teams and those who work as bailiffs and other physical security guards. Some examples of these certifications are the Unarmed Security Officer Certificate, Physical Security Certification, Cybersecurity Graduate Certificate, and Certified Security Supervision and Management.
Law enforcement certifications: These types of certifications are for those who want to work in police departments. Some examples of them are Peace Officer Skills Training, Certified Law Enforcement Analyst, Communications Training Officer Certificate, and Certified Professional Criminal Investigator.
Online Criminal Justice Master's Programs.
Are you searching for the best criminal justice graduate programs online to enable you to land the top master's in criminal justice jobs? Here is a list of some of the top master's in criminal justice programs we've found. These fully-accredited programs are presented in alphabetical order.
1. Arizona State University


ASU's MA in criminal justice programs teaches students how to occupy senior leadership criminal justice roles in both the private and public sectors. Attendees learn about the various aspects of crime in terms of why it happens and how it affects the world at large. They also gain a profound understanding of the notion of justice and how it functions in real time.
Moreover, you'll learn about the various aspects of the justice sector, such as policing, criminology, corrections, and the courts. The overall goal of the program is to prepare students for professional advancement in their criminal justice careers.
2. Boston University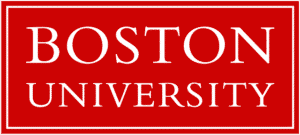 The Master of Science in Criminal Justice (MSCJ) program was created for those who want to enter the criminal justice field for the first time or advance their careers in the sector. Those who choose this program have the option of specializing in Cybercrime Investigation & Cybersecurity, Crime Analysis, or Strategic Management. The staff at Boston University's Metropolitan College have the goal of giving every graduate a competitive edge, no matter what type of career they plan to pursue. Courses teach students how to apply principles of leadership in organizational settings, analyze and assess criminal behavior, learn social control theories, and gain a more informed perspective on law enforcement, corrections, and the judicial system.
3. Bowling Green State University

BSU has an eCampus online MS in Criminal Justice program. It was ranked #2 in Ohio and 15th in the nation in 2020. The program is considered a high-caliber, cost-effective opportunity that helps prepare graduates for leadership roles in criminal justice and may also provide a solid foundation for those who wish to go on and pursue a law or doctoral degree. It includes various seven-week courses, asynchronous classes, and six start dates throughout the year. Highly flexible, this course is so accommodating that it can be completed in under 2 years while working full-time.
4. CSU Global


CSU offers a 36-credit hour course that requires students to complete 24 core degree course credits, as well as 12 specialization course credits. The class takes place in a 100% online learning environment, which means students can learn while working, raising a family, etc. This accredited online Criminal Justice graduate program imparts students with an advanced understanding of criminal justice, law-enforcement theory, fraud, ethics, best practices, and more. The goal of the program is to create new criminal justice leaders capable of evaluating community-based justice to prevent crime/cybercrime, terrorism, forensics issues, and fraud by leveraging new technology and other tools.
5. East Carolina University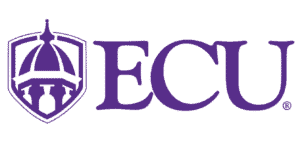 The East Carolina University program teaches students how to make a meaningful difference by building stronger, safer communities via the criminal justice system. It is the top online master's Degree in criminal justice in North Carolina. Those who enter this program gain the knowledge needed to become gainfully employed in the criminal justice sector.
6. Michigan State University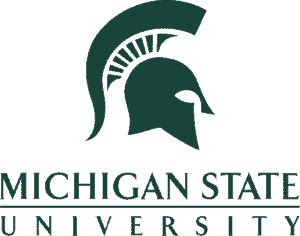 Michigan offers a 30-credit, 10-course program. Those who complete this program will learn master research techniques and how to apply them to crime and risk assessment. They can also enable students to analyze various new-age issues affecting today's criminal justice system. Throughout the program, you'll also hone executive-level skills in communication and technology. These skills are essential to effective criminal justice practice and research. It also includes a specialization in security management, which is designed especially for students who wish to enter into private or government security.
7. Sam Houston State University
Sam Houston's online Master of Science in Criminal Justice program offers an online education opportunity for those who wish to pursue their MS in Criminal Justice with a prestigious institution. The online Master's Degree in Criminal Justice prepares students for success in various criminal justice careers, such as:
Corrections
Law Enforcement
Social Services
Securities
The program is geared towards busy people who wish to earn a degree while working, taking care of their families, etc. It takes two years to complete.
8. University of Louisville
The University of Louisville's online criminal justice Master's Degree program offers a cutting-edge curriculum that focuses on responsibility, ethics, and social dynamics. It also delves into the theory and practice of various criminal justice procedures and research methods to help propel society forward in a more positive direction. Students gain access to an award-winning faculty, including extensive experience in criminal justice, theories of crime and delinquency, justice administration, legal issues in criminal justice, as well as research methods and advanced statistics.
9. University of Nebraska–Omaha


MS in Criminology and Criminal Justice
Given that the University of Nebraska is one of the top 10 nationally recognized leaders in criminal justice education, entering their program is an excellent way to begin or advance your criminal justice career. Designed to get graduates a competitive edge, The University of Nebraska's Master of Science degree in Criminology and Criminal Justice is a 36-credit hour program that is explicitly created for up-and-coming criminal justice thought leaders. Students can attend in-person, online, or opt for a hybrid mixture of both approaches.
10. University of North Texas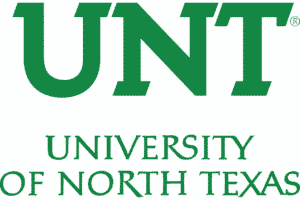 Earning a Master of Science degree in Criminal Justice from the University of North Texas makes it possible to improve one's capacity to make sound decisions as a scholar, administrator, researcher, or member of the criminal justice sector.
When attending this program, students can choose from online instruction, or they may attend in person. Those who choose the on-campus option can choose thesis and non-thesis options. Students will also receive the opportunity to:
Participate in research under the direction of a qualified faculty member
Earn academic credit through an internship
Participate in specialized electives to tailor their degrees to their unique personal and professional preferences.
Study abroad
Professional Organizations in Criminal Justice Master's Programs
If you are searching for professional organizations associated with the criminal justice sector, they are as follows:
Related:
10 Best Paying Jobs in Criminal Justice
25 Best Online Master's in Cybersecurity
Best Online Master's in Homeland Security