Careers in criminal justice offer many benefits and are some of the most highly desired types of vocations. Criminal justice degree jobs also offer many of the same advantages, beginning with above-average income. Jobs requiring a criminal justice degree are also professionally rewarding. Careers with criminal justice and legal responsibilities earn the admiration of peers, the public, and of those they serve.
The highest paid criminal justice positions typically come with salaries that easily qualify as six-figure incomes, but the financial rewards are only some of the benefits afforded by the highest paying criminal justice jobs. Status, personal satisfaction, and recognition are also some of the many other perks that come with territory of criminal justice degree jobs. Careers with criminal justice departments or enforcement agencies also inherently come with a level of authority and respect that is found in few other careers. 
Recommended Online Degree Programs
Explore our featured online programs to find the right match for you today.
Here is a look at some of the most popular and well-paying careers in criminal justice.
1. Judge
While the lawyers try the cases, it is the judge who hears these cases and disputes between individuals, businesses, and agencies. It is also the responsibility of the judge to oversee and conduct and ensure fair proceedings in the courtroom. Based on data from the US Labor Department, Judges and magistrates earn a median salary of $141,080.
These positions are exclusively run by government agencies on the federal, state, or local levels. Judges spend the majority of their time either in the courtroom or in the study room within the walls of government facilities. Typically, a law degree is required for these positions, and many who become judges often begin as lawyers. This is also worth noting for those who are considering careers as attorneys.
Among the highest paying jobs in criminal justice system roles, the job market and outlook for these important positions remain solid. While job growth is marginally slower than other occupations, by default, these positions offer job security as the judicial system is an indispensable part of society.
2. Lawyer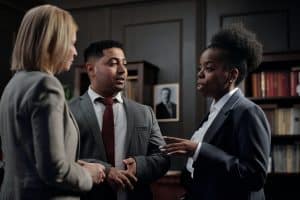 Attorneys serve many roles in the legal field, from advising and representing individuals, governmental organizations, and businesses. Lawyers work to settle disputes, and in the most serious cases they have the burden of aiding justice. According to the US Department of Labor Statistics, the median wage for lawyers is $126,930 per year.
Attorneys can also work in a variety of different environments. These include private and corporate offices, to working in federal and government institutions. Many lawyers also spend a great deal of time traveling and are notoriously known to work long hours. Lawyers, in addition to needing an advanced degree, must also pass a state bar examination.
In addition to being one of the best paying criminal justice jobs, the job market for attorneys also remains strong, with projected growth in the field. Additionally, lawyers who work in the private sector can easily earn more than the annual median wage for attorneys. These are all good reasons to consider a career in criminal justice as a lawyer. Another role in a related field of work is the position of judge.
3. FBI Agent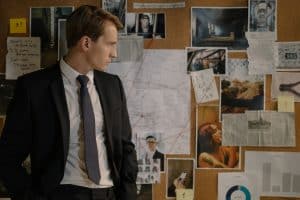 A career as an FBI agent is among one of the most interesting in the world. From conducting interviews to criminal investigations, FBI agents can be tasked with many responsibilities. The primary initiative of every FBI agent, however, is the enforcement of federal law and maintaining the backbone of the American legal system. FBI agents will typically begin around $50,000 annually, and experienced agents can earn more than $100,000 a year.
Like roles within the judicial system, these positions will also be governed strictly by state and federal authorities. Also, much like many government positions, FBI agents enjoy many benefits which include excellent benefits packages and more than a few perks. It is also a job that naturally gains the respect and attention that comes with authority.
It may not be the answer to what job in criminal justice pays the most, but the salary and benefits of an FBI agent do provide a comfortable living. The majority of people who become agents also have earned a master's or advanced degree in criminal justice, political science, or another related area. It is also worth noting that a career as an FBI agent may also be one of the most dangerous too.
4. Financial Examiner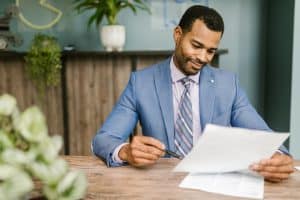 Financial crimes are one of the most common types of crime today, and when they happen, it often results in a call to a financial examiner. They say that money always leaves a trail, and with the advent of technology, those trails are also often digital. This financial expertise along with many of the technology skills embedded in the world of finance make these jobs highly sought after. Based on data from the Dept of Labor Statistics, the median salary for a financial examiner is $81,430.
Financial examiners can find opportunities in both the private and public sectors, with compensation being fairly even between the two. These jobs may also often require long hours and time spent at the computer in the office. People who have a knack for accounting may really find a niche in this criminal justice field.
The responsibilities of a financial examiner can include monitoring the financial status and condition of financial institutions, banks, and other money facilitating operations. If balance sheets, expense accounts, ledger balances, and criminal justice sound good together, then a job as a financial examiner could be a perfect fit.
5. Criminologist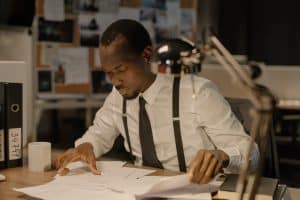 What is the highest paying job with a criminal justice degree? Another great career in criminal justice is the job of a criminologist. If someone has a penchant for knowing why people do what they do, and the society of things, then this might be a dream job. What it isn't, however, is the most lucrative of all the criminal justice jobs. While reports vary, those in the field of criminal justice should expect to make $50,000 a year on the low end and as much as $80,000 a year on the high end.
Criminologists also have the distinction of often having an office that is as mobile as the latest crime scene. When criminologists aren't in the field gathering data and or evidence, they can typically be found in a lab. While there are opportunities in both the private and public-sector for criminologists, most of these opportunities are traditionally within state and federal government agencies.
Understanding crime, being able to forecast trends in criminal activity, and ideally being able to prevent crime before it happens is the mission of criminologists. At least a minimum of a bachelor's degree in the field of sociology, psychology, or criminology is typically required for entry-level criminologists.
Recommended Online Degree Programs
Explore our featured online programs to find the right match for you today.
6. Forensic Accountant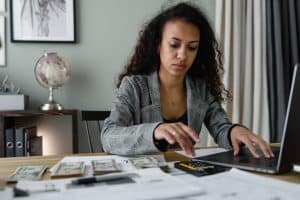 For numbers people, who want to pursue a career in criminal justice, a job as a forensic accountant could be the ideal position. This is considered a specialty area in the field of criminal justice, used to investigate financial misconduct among individuals, businesses, and organizations. While this job still falls a little short of answering the what criminal justice job pays the most question, forensic accountants can expect to make a median annual wage of around $75,000.
Forensic accountants can find positions in both the private and public sectors equally, and this field has a viable job market forecast. It is also a role that will generally be office-oriented, with a considerable amount of technology too. These tools are used to apply a range of techniques, skills, and practices used to uncover any criminal or questionable activity, such as financial reporting misconduct or falsification.
7. Forensic Analyst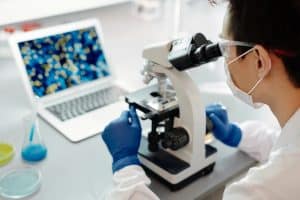 On the more scientific end of the employment spectrum, a job as a forensic science technician or forensic analyst is another option for students seeking a career in criminal justice. The primary responsibilities for jobs like these include classifying, collecting, and analyzing data and evidence in the context of criminal investigative work. The annual median wage for a forensic science technician according to the Dept of Labor Statistics is $62,490.
As a forensic analyst, it may be required to testify during a hearing or trial, often on the premise of being an expert witness. Forensic science technicians also often become specialists in areas such as handwriting, ballistics, and fingerprinting, for example. The typical personality type for these types of positions is logical-minded and goal-oriented individuals.
While the job of forensic analyst also isn't the answer to what is the highest paying criminal justice job, like most jobs in criminal justice, it pays well and offers many benefits. One of the benefits associated with the job of forensic analyst can rarely be experienced elsewhere, and that is the joy of career and job satisfaction. Few positions in criminal justice are as rewarding and offer such a great sense of purpose.
8. Customs Official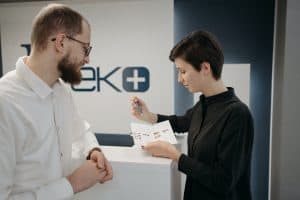 The job of customs official is exclusively available in the public sector, and these state and federal provided jobs are also in high demand. The primary responsibility of customs officials is to secure borders and those leaving and coming. In the United States, there are hundreds of laws that need to be enforced by customs officials. These jobs also earn above-average income, as customs officials can expect to earn approximately $70,000 a year.
In addition to working on-site at various locations, customs officials may also need to detect and confiscate contraband, among other duties. Jobs as a customs official typically require at least a bachelor's degree in a field such as criminal justice.
9. Police Chief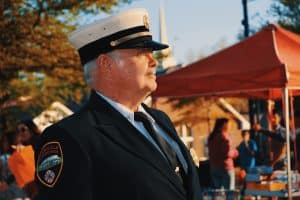 The job of the police chief begins as a police officer. And it is the activities of the police offers and the office of the police that the police chief is responsible for overseeing. In addition to maintaining the necessary operations for ensuring the safety in which they are charged to protect, police chiefs must also be involved with policing aspects and considerations such as officer training and community relations. According to the US Department of Labor Statistics, police offers make a median income of $67,290 per year, and of course, the chief will be earning considerably more than that.
The day-to-day activities for a police chief are anything but day-to-day, and on any given day this job could require travel, doing interviews, filling out reports, making calls, and countless other activities. Like every position in law enforcement, these are public sector jobs, and that also include the benefits of working for a government institution.
Although there is a great deal of responsibility that comes with a job like police chief, it also has many rewards, such as job satisfaction, recognition, and respect. Most entry-level police officers have earned a bachelor's in a field like criminal justice, and that is a good place to start on the road to becoming police chief.
10. Private Investigator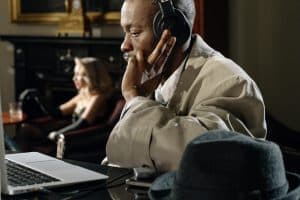 The job of a private investigator is more often a private sector opportunity, although there are opportunities within the public sector for related investigative services. Most entry-level private investigation firms will prefer studies in a field like criminal justice, or experience as a police officer for hiring consideration. The annual median wage for private investigators according to data from the US Dept of Labor Statistics is $59,300.
The job market outlook for private investigators is also promising, and one more reason that PIs make the list of the best paying jobs in criminal justice. There are many facets to working as a private investigator, and it is a job that can require multiple skill sets. Although private investigators can spend much of their time in the office, their days can be long and require expenses and travel.
Many people who begin studying in criminal justice find the job of private investigator attractive because of the variety and change of pace it offers. Historically speaking, private investigators also aren't required to follow the same type of strict guidelines that many jobs in criminal justice demand.
Recommended Online Degree Programs
Explore our featured online programs to find the right match for you today.
Does a Higher Degree Make a Difference in Salary?
Some of the highest-paid criminal justice jobs are positions that require advanced degrees and even years of experience. The question for many students considering an advanced degree, however, is do the highest paying criminal justice jobs pay more because of these credentials. In other words, does a higher degree make a difference in salary.
The simple and short answer is yes, but there are many other variables and considerations that will impact the salary and earnings potential for criminal justice degree jobs. Not all jobs with criminal justice degree requirements demand advanced or master's degrees, but those that do invariably offer more in the terms of earnings and wages.
Some of the highest paid criminal justice jobs rank as such because of factors like the location of the position, the demographics of where the job is located, and the type of employer. In some cases careers with criminal justice department affiliations may be privately-owned companies. That in contrast to careers with criminal justice department roles that are more traditional, fall under the category of local, state, or national government jurisdictions.
These differences in the types of jobs, locations of the job, and the type of job classification can make a considerable impact on the wages and earnings of criminal justice degree jobs. This also leads to other questions regarding which types of jobs offer the best pay and benefits.
Do Private-Sector Jobs Pay Better than Public?
Criminal justice degree jobs can be found in both the private and public sectors. Jobs with criminal justice degree requirements are unique in that so many of the roles in this field fall under the classification of being public positions. In some cases, positions such as those in the judicial department, are exclusively publicly held positions.
The other unique aspect of jobs with criminal justice degree requirements is that many of these roles can also be found via private-sector employment. While neither type of position, either private or public, has a definitive advantage in being considered as the highest paying criminal justice jobs, there are some distinct differences between them.
Overall, and as a general rule, private-sector criminal justice degree jobs have the ability to pay more. Unlike public positions in criminal justice, private-sector jobs are not governed by set salaries, meaning they don't necessarily have an earnings ceiling. Public roles, however, also offer benefits unmatched by private-sector employers. From perks such as government vehicles, housing, and exceptional medical benefits packages, there is much to be said for both private and public-sector jobs.
There are also roles that are exclusive to both the private and public sectors, such as those aforementioned judicial roles. Those who have dreams of sitting on the bench and becoming a judge will be well advised to pursue public jobs as inroads to these types of careers. In the same fashion, those who choose to pursue a career as an attorney will find considerably greater income in the private sector.
So the question about who pays better, the public or private sector, the answer to that question will ultimately come down to the type of position and career being discussed. Criminal justice degree jobs in both the public and private-sector pay above-average salaries, however, and either pursuit is a worthwhile endeavor.
Related:
Best Online Associate's in Criminal Justice
Best Online Bachelor's in Criminal Justice
Best Online Master's in Criminal Justice