From the earliest beginnings of Colonial America, there have been concerns surrounding national security, and it came in various forms.
In 1777, Paul Revere and his female counterpart, Sybil Ludington, warned that an invasion of English troops was imminent. During World War I, the FBI followed and arrested saboteurs, draft evaders, and war-related lawbreakers. World War II saw national security ramped up to epic proportions, from coastal surveillance and Civil Air Patrol and ultimately to the ultra-secret Manhattan Project.
Following World War II's end in 1947 and during the height of the Cold War, the National Security Act reorganized agencies in the Department of Defense and created the Central Intelligence Agency (CIA) and the National Security Council (NSC).
What Is Homeland Security?
It wasn't until 2001 that homeland security became of critical national importance. Almost immediately following the terrorist attacks in New York, Pennsylvania, and Washington D.C. on 9/11/01, the United States began to boost its focus on domestic and international security. The Office of Homeland Security was created by President George W. Bush in October 2001, who appointed Tom Ridge (former governor of Pennsylvania) as its director.
In 2002, the Office of Homeland Security became the Department of Homeland Security (DHS), which was formed by combining 22 separate federal agencies and departments into one and became a Presidential Cabinet agency.
Twenty years later, DHS is one of the largest federal departments (with over 230,000 employees) and arguably one of the most important federal departments. The department seems to be constantly hiring on the local, state, and federal levels. Careers are available for DHS mission-critical positions in various divisions. This department offers career opportunities for veterans, women, military spouses, recent graduates, and undergraduate students.
Now a mega-department, DHS is the umbrella division that includes well-known agencies such as:
Citizenship and Immigration Services (CIS)
Office of the Inspector General (OIG)
Federal Emergency Management Agency (FEMA)
Science and Technology Directorate
Customs and Border Protection (CBP)
Transportation and Security Administration (TSA)
U.S. Secret Service (SS)
Information Analysis and Infrastructure
Protection Directorate
U.S. Coast Guard (USCG)
Federal Law Enforcement Training Center
Secretarial Offices
Immigration and Customs Enforcement (ICE)
Source: U.S. Bureau of Labor Statistics
But, it's not just the federal government that hires in the homeland security field. You'll find opportunities in the local, state, and private sectors, as well. These jobs will require various levels of skills, depending on the position. Some of the job titles you'll find in Homeland Security careers may include:
| | |
| --- | --- |
| Intelligence | Travel Security |
| Emergency Management | Cybersecurity |
| Immigration | Law Enforcement |
| Information Technology | Prevention |
| Business Operations/Mission Support | Response |
The US Bureau of Labor Statistics estimates over 1,256,100 are employed in some form of security and protective services throughout the United States. That number continues to grow at a faster-than-average rate.
Is a Master's in Homeland Security Worth It?
Absolutely. Technology, procedures, and policies are constantly evolving in this field. Earning a graduate degree will help you become more effective, move into a security area that appeals to you, and teach critical technical, communication, and critical thinking skills.
An advanced degree in the field can be an essential criterion for advanced and leadership positions in Homeland Security on all levels. Graduate programs will frequently offer concentrations in essential Homeland Security areas, which will allow you to become well-versed in such topics as biosecurity, counterterrorism, public safety and health, international relations, and others.
Master's programs in this discipline tend to require 30-36 credit hours and can frequently be completed in 12-18 months. According to the National Center for Educational Statistics (NCES), the average cost of a graduate program is $19,792 per academic year at a public institution, with private schools averaging $26,597 per academic year.
If you're currently working in the field and want to advance your career, earning a master's degree is a smart move. You may want to check with your Human Resources Department to see if your employer will support you in continuing your education.
Why Get an Online Master's Degree?
There are several positives to online graduate programs. Most of us aren't independently wealthy and need to continue to work while attending graduate school. Online degree programs offer greater flexibility and allow you to study when it's convenient for you and not tied to specific times and locations.
With current technology and advanced computer programs such as Blackboard and Zoom, you're able to be taught by the same faculty and take the same curriculum as on-campus students. Some degrees might have residency requirements that have on-campus attendance, usually on the weekends. Programs requiring internships or practica accommodate online students by offering those experiences in your local community or even place of employment.
Your school options expand with online programs, allowing you to enter an attractive program in another state. Usually, colleges and universities offer their online students in-state tuition, regardless of residency. Although the NCES doesn't break tuition costs down between online and on-campus programs, online programs can save you some money in transportation, food, and housing costs, but you may pay technology fees.
What Degrees and Specializations Are Best?
What to study, of course, depends on what career path you want to follow.
In brief, education for careers in the various security fields ranges from high school, Associate, Bachelor's, Master's, and Ph.D. degrees. Let's look at some of the most helpful areas of study for graduate-level Homeland Security degrees.
Each area in Homeland Security will require a specific set of skills as well as knowledge of general security concerns. For instance, you may want to find a program that offers concentrated studies in immigration laws, terrorism, counter-terrorism, biological and radiological hazard responses, human trafficking, etc. Many graduate programs will have an interdisciplinary focus with studies in intelligence, diplomacy, law, ethics, international, domestic, and cyber security concerns, and more.
For instance, if your career goal is to work in:
FEMA – Studies in emergency management, public health, technology, and natural disaster response, health preparedness would be invaluable if you're interested in emergency management.
Cybersecurity – Courses in data analysis, computer forensics, law, computer programming, cyber risk, and engineering specializing in networks and systems, will help you grow in this area.
Immigration and Customs – Introductory courses into immigration law, immigration and migrant policies, global trends, displacement, visas, etc. will help advance your career.
Terrorism – Classes in the history of domestic and international terrorism, global security and intelligence, international and domestic law, and social, legal, and religious aspects of terrorism, along with law enforcement and security internship experience, can be helpful. This is one of the fastest-growing of Homeland Security professions.
Transportation – Studies in infrastructure areas such as all forms of transportation, commerce, energy, response development, threat prediction, and identifying vulnerabilities would be useful in this area.
Top Homeland Security Jobs
Earning a master's degree in Homeland Security can help you move into administrative, management, fieldwork, and leadership positions in the field.
Homeland Security career outlooks are outpacing other careers on the local, state, and federal levels. Jobs can be found working in areas of airports, borders, and waterways. Security experts conduct research and develop cyber security and information technologies. Other professionals lead natural disaster or terrorist assault response; some work in data and intelligence analysis. Domestic criminal fields such as law enforcement, forensics, investigative agent and detectives, transportation security, etc., seem to have a consistent need for trained specialists.
From the private sector to government agencies, the career potential in homeland security is exceptionally strong. While the Bureau of Labor Statistics doesn't have specific data for one broad homeland security occupation, we can look at different careers under the broad homeland security field for an idea of jobs available:
Emergency management response positions may include directors in transportation, engineering, healthcare, public health, etc. Border security and immigration represent legal, law enforcement, psychology, medicine, information technology, career options that fall under the Homeland Security umbrella. Transportation Security blends studies in information technology, psychology, and law enforcement.
Salary, Benefits, and More
Depending on where you work and what field, the compensation for homeland security jobs for master's prepared employees is above average in most cases.
Using the U.S. Department of Homeland Security as a base, the salary for DHS federal employees is an average of $79,375 yearly, not including benefits. PayScale and Indeed provide compensation services and break salaries in homeland security into various categories and report salaries for master's prepared homeland security positions across the country range can from:
| | |
| --- | --- |
| Intelligence Analyst | $49k – $102k* |
| Operations Management | $51k – $131k* |
| Emergency Management Specialist | $48k – $109k* |
| Security Director | $78k – $219k* |
| Cybersecurity Analyst | $88k – $167k* |
| Federal Special Agent | $104,261** |
Sources: *PayScale **Indeed
Zippia.com publishes homeland security salaries in the national private sector (healthcare systems, financial institutions, industries, etc.) to be an average of $61,663-$83,297.
Since homeland security jobs are primarily in federal, state, or local governments, you'll want to keep in mind that government jobs typically offer you more advancement possibilities as well as more stability than in the private sector.
Companies like Apple, Microsoft, Meta, and others place a high premium on cybersecurity expertise. According to Indeed, a cybersecurity analyst or engineer with a master's degree can earn up to 21% more than the national average.
You'll want to be certain to consider your overall compensation package as well as your salary, which will vary depending on where you work. Most employers will offer benefit packages that include health and dental insurance, retirement accounts, paid vacation and sick leave, moving expenses, and/or education assistance. Private sector companies may offer stock options.
Financial Assistance
Even if you don't believe you'll qualify, you'll want to file the Free Application for Federal Student Aid (FAFSA®). If you qualify, you may be eligible for federal student loans based on your FAFSA®. Graduate programs frequently will use the FAFSA® for possible need-based grants or scholarships.
It's rare to find a graduate program that offers the type of financial assistance that can be found in this discipline. Not to mention employers in the private arena, but local, state and federal agencies award a range of scholarships, grants, internships, and more to help you pay for your master's.
Given the critical nature of security concerns, an Internet search will be worth it to help you identify grants and scholarships available for graduate students. Opportunities exist through security companies, private and governmental agencies, organizations, and associations. This assistance can take the form of fellowships, tuition payments, and scholarships/grants can range from $1000 upward.
Some examples (there are several more):
Department of Homeland Security offers fellowships, internships, scholarships, etc., in various amounts for students demonstrating exceptional abilities in information technology, cybersecurity, terrorism, etc.
The National Security Education Program (NSEP) offers Boren fellowships to graduate students. Fellowships can reach $20,000 to study international areas that pose the greatest risk to the nation's security.
Microsoft supports several scholarships for students in cybersecurity in various amounts.
The CIA awards Graduate Studies Scholarships up to $18,000 for students who will commit to working for the CIA during summer breaks and after graduation.
You may qualify for The Center on Terrorism and the John Jay College Alumni Executive Board $2000 Alumni Terrorism Studies Scholarship for graduate students
Your home state may have financial help available for graduate students in homeland security disciplines
Accreditation
Accreditation is very important when working toward an online graduate degree. There's no specific accreditation required for a Homeland Security degree, but you should be certain the online program you choose holds accreditation from at least one of the regional agencies approved by the U.S. Department of Education.
With the several academic disciplines involved in the Homeland Security field, it's difficult to point to specific accreditation requirements. For example, Emergency Management can be accredited by the Council for the Accreditation of Emergency Management and Homeland Security Education (CAEME). Accreditation Board for Engineering and Technology (ABET) accredits computer technology, engineering, engineering technology, and applied and natural programs.
Certifications
The importance of certifications for those working in Homeland Security can't be underestimated. This is a rapidly changing field and earning certification through continuing education programs is invaluable. Certification can also impact your career as well as your salary.
Some examples of organizations offering professional certificates in Homeland Security:
| | |
| --- | --- |
| Certified Homeland Protection Professional (CHPP) | Certified Homeland Protection Associate (CHPA) |
| The International Association of Emergency Managers (IAEM) | Global Information Assurance Certification (GIAC) |
| Transit Safety and Security Program (TSSP) | American Board for Certification in Homeland Security (ABCHS) |
| National Domestic Preparedness Coalition (NDPC) | |
Admissions
Graduate admissions offices will typically require completion of an online application (along with an application fee), academic transcripts, a specific GPA (usually a 3.0 minimum), the Free Application for Federal Student Aid (FAFSA®), letters of recommendation, a statement of purpose, as well as a resume or curriculum vitae.
You'll need to have an undergraduate or associate degree from a regionally accredited college or university for admission. If you're already working in a pertinent field, such as the military, law enforcement, emergency management, transportation, etc., you may be able to earn academic credit for work experience.
Since the Covid-19 pandemic, numerous colleges and universities have waived requirements for the GRE/GMAT test scores.
Recap
It's clear that a Master's in Homeland Security is a valuable degree to have if your career sights are set on working in the field. Not only will a graduate program introduce you to new technologies, policies, techniques, and other emerging issues, it will help you advance in your particular field or enter another.
As security threats increase, advanced education in Homeland Security is highly sought after, especially when combined with experiences in a particular field, such as cybersecurity or transportation.
Undergraduate degrees in law enforcement, veterans, healthcare professionals, engineers, criminology, forensic science, social services, and psychology are excellent foundations for a career in homeland security professions.
Colleges and universities have developed or adjusted course offerings, majors, and degrees to help meet the need for experts in the security area. To make a graduate degree more accessible in this field and allow professionals to work, schools offer their on-campus Homeland Security master's programs in online formats.
10 Online Masters in Homeland Security
College Consensus has reviewed some of the online Master's in Homeland Security and provides you examples of ten such programs. This is not a comprehensive list by any means. The MA or MS programs listed here are, at least, regionally accredited, and some hold program accreditation from particular associations and organizations. The degrees are available online or in hybrid form.
Angelo State University
This West Texas university offers a nationally ranked Homeland Security MS that's 100% online. With this comprehensive curriculum, you'll study current topics in terrorism, counter-terrorism, immigration laws, human trafficking, as well as biological and radiological hazard responses. You can complete this 36-credit hour degree in less than 18 months. A bachelor's degree is required for admission, but no GRE/GMAT scores are required for admission. The reasonable tuition price tag of $7,247-14,600 makes this a program to explore.
Arizona State University


ASU is consistently ranked as offering some of the most innovative online programs available. This Master of Arts in Global Security is a 30 credit-hour program taught in 10 courses in 7.5-week segments. This is an interdisciplinary curriculum covering pertinent topics in understanding international and domestic affairs and is taught by well-established security experts and scholars. You'll have the option of adding a cybersecurity concentration to this completely online degree.
Northeastern University

You can enroll full-time or part-time in this 18-month, industry-aligned Master in Security and Intelligence taught by security experts with impressive resumes from CIA operatives to White House advisors. This program takes an interdisciplinary approach blending security, intelligence, law, diplomacy, etc., to give you a solid foundation in the ever-changing national security landscape. You'll be able to focus your studies on three concentrations in Homeland Security & Emergency Management, Corporate Security Management, and Strategic Intelligence & Analysis.
Northwestern State University of Louisiana
The global campus of NSU offers a dynamic online MS in Homeland Security that covers the intricate layers of domestic and international security. You'll have a thesis or project option in your curriculum. Courses include studies in terrorism prevention, organized crimes, covert operations, as well as cybersecurity concerns. During the program, you'll develop solutions to some of today's domestic and international security issues. NSU has an affordable $475 per credit tuition and an even more affordable $192 per credit hour tuition for military students.
PennState World Campus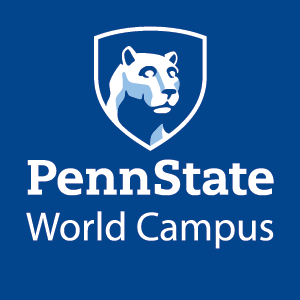 It's hard to find more respected online degrees than those from this university. The Master of Professional Studies in Homeland Security is no exception. After completion of core security studies, you'll be able to opt for specialization in areas of counterterrorism, cyber threats, agricultural biosecurity, forensics and information security, and more. This program has an international track that examines similarities in international and national security issues and prepares you for a career in global security affairs.
Purdue Global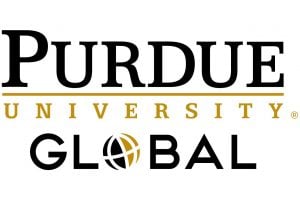 You can complete this Master's in Homeland Security and Emergency Management in 18 months. The curriculum covers various security issues, including political, economic, business, legal, and social aspects, and is taught by faculty with real-world experience. You'll complete 55 credits (37 semester credits) in six-week classes. The program offers perks such as online discussion boards, career services, networking, and more. You may qualify for transfer and life experience credits. This degree program is accredited by the International Fire Service Accreditation Congress (IFSAC).
Thomas Edison State University

Nationally ranked, the Master of Science in Homeland Security (MSHS) degree at TESU, has three concentrations: Emergency Management, Cybersecurity, or Counterterrorism. The curriculum covers theory, policymaking, analysis, and practice. This degree is also of benefit to professionals in the health, legal, and engineering professions as well. The John S. Watson School of Public Service and Continuing Studies at TESU is a chapter of the Order of the Sword & Shield National Honor Society and is open to online students pursuing an MSHS.
Towson University

This Maryland university's Integrated Homeland Security Management MS program is 100% online with three specialization areas: information assurance, health preparedness, and security policy. The program requires 36-credit hours for completion. This is an interdisciplinary program that requires a capstone project which, beyond problem-solving, will have you partner with a faculty member and conduct research. Towson University is recognized as a best-value school by several ranking services and is a chapter of the Order of the Sword & Shield National Honor Society.
Virginia Commonwealth University
This is the nation's first Homeland Security and Emergency Preparedness, Master of Arts (M.A.) degree. Offered through the highly regarded L. Douglas Wilder School of Government and Public Affairs you'll be taught by faculty with real-world and scholarship experience. This is a program that takes a broad look at, among other topics, domestic and international security policy, ethical, social, and political components of security and emergency preparation. As an online student, you'll be required to participate in weekly discussion topics with faculty and other students. You can complete this degree in 1.5-2 years in a curriculum that includes simulations and case studies.
Wilmington University

You'll earn this M.S. in Homeland Security degree in 12 months from Delaware's Wilmington University. This online program lets you customize your program with four homeland security concentrations in Applied Homeland Security Intelligence, Military Leadership, Safety and Security, and Management and Organization Continuity. The faculty is made up of active security professionals who teach from strong theoretical and practical experience. Up to 12 credit hours of graduate credit can be transferred to this 33-credit hour degree, and tuition is a cost-per-course of $1,536. WU has rolling admission, with classes beginning every 8 weeks.
Related:
10 Best Degrees for Homeland Security
25 Best Online Master's in Cybersecurity