Construction isn't considered among jobs that need a college degree. But in the 21st century, that can be a big mistake. Within the construction field there are many jobs that are considered trades. Many of these skilled trade jobs are high-paying. A college degree still serves them well. An electrician can go on to get a degree in electrical engineering, for example.
Certain aspects of construction can fall within the highest-paying jobs with a college degree. Construction management master's are in high demand to lead major projects. Architects and engineers are some of the highest-paid professionals in any field. Housing remains a perennial concern in the American economy. Since development is booming all over the US and the world, it may be time to consider an online degree in construction.
Most Popular Schools with Online Construction Degree Programs
Quick Facts: Construction Managers
2019 Median Pay
$95,260 per year
$45.80 per hour
Typical Entry-Level Education
Bachelor's degree
Work Experience in a Related Occupation
None
On-the-job Training
Moderate-term on-the-job training
Number of Jobs, 2019
476,700
Job Outlook, 2019-29
8% (Much faster than average)
Employment Change, 2019-29
40,400
Source: BLS.gov. 2019
Most Affordable Online Construction Degree Programs
Many students wonder how to get a construction degree. There are many schools online that offer programs. There are associate's, bachelor's, master's and doctoral degrees in this exciting field.
Construction Degrees
An associate's degree in construction is a great place to start. It's how to get a degree in construction without committing to a four-year program. As part of the coursework in programs, students learn to plan and schedule projects. They also supervise construction sites and deliver presentations. The curriculum for many two-year degrees in construction covers many topics. Curriculum in construction planning can include cost estimating, materials, and construction safety planning.
A bachelor's in construction management degree program is a great idea. A construction degree deepens a student's knowledge. They learn the business management side of construction. Students learn about building codes, contract administration, and cost estimation.
A master's degree in construction management will prepare students to lead others within the field and advance into project management. This flexible degree allows for specialization such as finance, construction technology and real estate. Courses include business planning, legal issues, and real estate development.
Online Programs
An online degree program is how to get a degree in construction while juggling work and life responsibilities. Additionally, online degrees are how to get a construction degree based anywhere in the United States.
What Can You Do with a Construction Degree?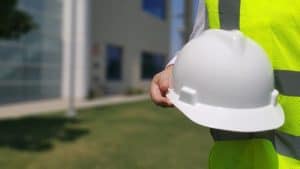 What jobs are available with a construction degree? Students can work as construction managers, civil engineers, estimators, cost analysts, cost engineers, or general contractors.
Jobs you can get with a construction degree include:
Job Superintendent
Lead Carpenter
Planner/Scheduler
Project Controls Engineer
Project Controls Specialist
Green Construction
What other jobs can you get with a construction degree? You can become a project controller, project engineer, project coordinator, or scheduling manager. With a degree and a little experience, you may qualify for a senior construction project manager.
The Possibilities Are Endless
What types of things can you do with a construction science degree?
There are entry-level labor jobs and advanced management jobs. You can be an entrepreneur with your own construction company. The possibilities are endless for construction managers. The jobs you can get with a construction degree are plentiful. They include building residential and commercial properties. You can work on infrastructure projects, such as bridge-building work. You can conduct research on materials and construction safety procedures. You can teach at a college or university.
It depends on the degree you get, your experience in the field, and your goals for your career. You can find work for large corporations and small construction firms. It all depends on your preferences and the demand in the market.
Degree Types: Associates, Bachelor's, Master's, Doctoral
The types of online construction degrees are:
Associate's
Bachelor's
Master's
Doctorate
Certificates
The time for how long to get a construction degree varies. It can be two years for an associate's degree to four years for a bachelor's. The time to finish a degree varies at the master's and doctoral levels. It can depend on whether you attend full- or part-time. Or whether you are taking an accelerated program. The types of construction degrees are in detail below.
Online Associates Degrees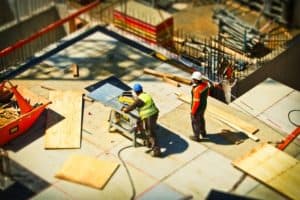 An online associate's degree in construction prepares students to manage complex construction projects. With a construction associate degree online, students learn online at a pace that fits their schedule. Associates programs are also typically more affordable than higher-level degrees.
An online construction associate degree prepares students to oversee construction projects. With an online associates degree in construction, students can become land developers and construction contractors.
An online construction associate degree program prepares students to become professionals. It also allows students to continue their construction education with a bachelor's degree. With an online associates degree in construction, students are qualified for entry-level or supervisory positions in the field. This type of program helps students determine whether to pursue a higher degree.
Degree Example
Many colleges and universities offer an online associate degrees in the construction field. Online associates programs in construction, such as the one at Penn Foster College, offer a great introduction in the construction field. Many construction online associates degree programs focus on training and offer career services. This program in construction technology gives students the tools an experience to launch their career. Students also learn the vocabulary, regulations, and documents needed in construction projects.
Online Bachelor's Degrees
An online bachelors construction degree teaches students how to manage complex projects. These programs take four years to finish. You will need to take the ACT or SAT test to apply for most programs including online ones. Coursework includes general courses as well as construction management courses.
When pursuing online construction management degrees at the bachelor level, students learn how to manage employees in the construction field. They also learn how to create budgets and stick by them. Coursework includes both practical and theoretical aspects for a well-rounded construction education.
Degree Examples
LSU Online's College of Engineering has an online construction management bachelors degree. This online bachelors degree is fully accredited. It focuses on experience, business skills, and management in the private or public construction sector.
Indiana State University also has one of the top online bachelors construction management programs. This program combines technical and managerial skills. It is perfect for students preparing for leadership roles in the construction industry. This flexible online bachelors construction management degree helps students grasp what it takes to succeed in the construction environment and how to become leaders.
An online bachelors degree in construction management also prepares students to continue their education with a master's degree.
Online Master's Degrees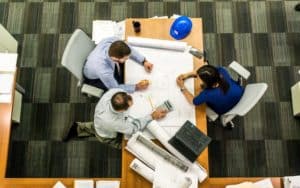 With an online construction management program at the mater's level, students with some experience in the field can deepen their knowledge to advance to project management. An online masters in construction management has a prerequisite of a bachelor's degree in construction management or a similar degree. Urban planning and architecture majors can also apply for construction management online masters programs.
Some graduate programs require GRE scores, professional work experience, and letters of recommendation. Online construction management degrees at the master's level typically take two years to complete. This degree prepares students for multi-disciplinary positions. Since construction managers often act as financial managers, project managers and inspectors, a master's degree can be very helpful.
Degree Example
RIT offers one of the top online masters in construction management programs. It is designed for construction management professionals. Like many master's programs, RIT accepts applicants with recent undergraduate degrees in related disciplines. Construction management masters are a great way to shorten the path to supervisory positions and higher-paying work. Also, a construction management masters online is a prerequisite to continue your education at the doctoral level.
Online Doctoral Degrees
Students who wish to teach at colleges and universities may want to look for top online construction management programs at the doctoral level.
These programs are meant for students with significant experience. These construction managers may want to take on positions of higher leadership or transition to a teaching career. Prior to starting a program, applicants might need to submit GMAT or GRE scores. Letters of recommendation may also be required for this 90-credit hour program (average).
At the doctoral level, students focus on quality control and construction engineering. Most also cover risk management and ethics. Students study legal issues and trends in construction management.
Degree Example
Worcester Polytechnic Institute offers a doctoral degree in construction management. The curriculum is rigorous and includes practical and theoretical concepts. The program is online or on campus. It focuses on environmental and civil engineering concepts. This multidisciplinary major helps students learn more about resource management. They cover legal aspects of construction management. The curriculum includes engineering processes that drive construction.
A doctorate in construction management online confers the terminal degree available in the construction industry. Graduates can be proud of their achievements and look forward to a bright future.
Accreditation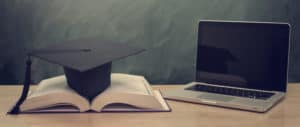 University Accreditation
Accrediting agencies evaluate universities and colleges. They ensure that they offer programs that meet the highest educational standards. Degrees that receive ratings from institutional accreditation agencies achieve programmatic accreditation.
The US Department of Education along with the Council for Higher Education Accreditation work together. They handle national and regional recognition. They do this for both programmatic and institutional credentials.
Program Accreditation
An online construction management degree accredited by the following organizations has achieved programmatic accreditation for construction management:
Students should ensure that the program they choose has an accredited construction management degree online.
Schools offering an accredited online construction management degree are typically also accredited by national and regional agencies like the Distance Education Training Council.
Why is Accreditation Important?
With an online construction management degree accredited by the appropriate bodies, students can continue their education at the next level. Without the appropriate accreditations, degrees may not be recognized by other colleges or universities. This can also impact the professional value of your degree. Selecting an accredited construction management degree online ensures that you're getting a high-quality education.
Certifications and Licensure
Construction manager certification online programs provide training in administrative and technical environments. Getting a certificate or license can improve your career prospects. Construction manager certification online programs take one year to finish. There may be between five and eight courses. You can find certifications available at both the graduate and undergraduate levels.
To get a certification on the undergraduate level you do not have to first complete your bachelor's degree. Similarly, to get a graduate-level certification you do not have to first complete a master's degree. To qualify for an online construction management certificate at the undergraduate level, students need a GED or high school diploma. Construction management certification online programs sometimes require experience in the field.
What will Students Learn in an Online certificate in Construction?
An online certificate in construction management covers skills needed to work with architects and building designers. Graduates can oversee construction project management. Courses include cost estimation and other practical skills. Construction management certificate online courses include legal principles, structural analysis, and financial costs.
Some online construction management certificates allow students to choose electives while others have set programs. For example, some certifications offer concentrations in HVAC fundamentals, land development, environmental design, or building information modeling.
Are Certifications Helpful?
It's helpful to have some professional experience prior to getting an online construction certification. According to the US Bureau of Labor Statistics, employers prefer candidates with bachelor's degrees. Therefore, an online certificate in construction management at the graduate level can help candidates stand out in the field.
A construction management certificate online program offers many things. It is flexible for students who work full time as well as having other responsibilities to attend to. Undergraduate programs offer certificates. They can help students without training in construction secure their first job.
Scholarships
There are many scholarships for construction students available online. Below, find an example of scholarships for women in construction management.
AWC gives out many scholarships for women in construction management. This professional organization supports females entering this male-dominated field. It provides assistance for both academic studies and apprenticeships. It is available to Minnesota residents. Female students who are attending post-secondary education and studying construction can apply for this scholarship. Related fields are also eligible. They include project management, construction management, architecture, engineering, and construction trade programs.
Scholarships for Trades and Construction majors include the following:
7X24 Exchange Rocky Mountain Chapter Scholarship
AHB Foundation Scholarship
BIA Cares High School Scholarship
CACP Scholarship
CMAA Mid-Atlantic Chapter Scholarship
Davis Memorial Scholarship
Energy Engineering
Future Contractors Scholarship
GeneTex for Education Scholarship Program
Home Builders Care of Fargo-Moorhead Foundation Scholarships
IFMA Foundation Scholarship Program
Jim Boyce Memorial Scholarship
Mel C. Marshall Student Scholarship
Mike Rowe Work Ethic Scholarship
NAWIC Founders Scholarship Foundation
OAWWA Undergraduate Advanced Degree Scholarship
Palo Alto Rotary Club Vocational Scholarships
Plan New Hampshire Scholarship & Fellowship
PLS Foundation Scholarships
PMI North Carolina Chapter Scholarship
PMI Silver Spring Chapter Scholarship
Raymond E. Venema, Jr. Memorial Scholarship Fund
Richard L. Brooks Memorial Scholarship
Smart Service Scholarship
The Elevating Futures Scholarship Fund
The National Housing Endowment/Lee S. Evans Schol
WACA Fall Scholarships
Students who apply for scholarships tend to have less money to pay back in student loans. Scholarships can help cover the cost of living while you complete your online degree. Choose regional scholarships to increase your chances of getting more scholarship awards. They defray the cost of tuition and related costs.
If you are interested in learning more about construction and moving into leadership positions, online construction degrees are a great choice.
Related Rankings:
Best Online Master's in Construction Management
Best Online Master's in Sustainability Studies
Best Online Bachelor's in Sustainability Studies
Best Online Associate's in Sustainability Studies
Best Online Sustainability Studies Graduate Certificates
Best Online Master's in Environmental and Sustainability Management
Top 25 Green, Sustainability, and Alternative Energy Careers