Getting an accredited online degree in architecture requires some kind of artistic talent. Architects are not expected to be accomplished artists. However, they do need some background in creating designs. Getting an online degree allows you to continue working while you seek a bachelor's or master's degree in architecture. You may wonder, should I get an architecture degree? With an architecture degree, you can create designs for new homes or commercial buildings. An architecture online program also allows you to create plans for home renovations.
Is it worth getting an online architecture degree? It is if you love designing homes and have an eye for detail. You can master the engineering behind complex properties, and will enjoy becoming an architect. Should I get an online architecture degree? You can always audit a few online classes in art and architecture to see if it's a good fit for you.

Most Popular Schools with Online Architecture Degree Programs
Quick Facts: Architects
2019 Median Pay
$80,750 per year
$38.82 per hour
Typical Entry-Level Education
Bachelor's degree
Work Experience in a Related Occupation
None
On-the-job Training
Internship/residency
Number of Jobs, 2019
129,900
Job Outlook, 2019-29
1% (Slower than average)
Employment Change, 2019-29
1,100
Bureau of Labor Statistics, U.S. Department of Labor, Occupational Outlook Handbook
, Architects, 2019
Most Affordable Online Architecture Degree Programs
What Does an Architect Do?
A job description for an architect includes a need for good communication, project planning and technical skills. Architects turn their ideas into a detailed architectural design for a building. Architects have different duties depending on the type of structures they work on. Some architects are self-employed while others work in large firms. For those who work for corporations, project management skills are crucial. The daily duties of any architect include researching, planning, drafting, and designing. They also communicate with project managers and clients.
In this article, we cover the following topics and many more:
how to become an architect
how long does it take to become an architect
how hard is it to become an architect
how much can architects makes
Communication Skills
Architects spend a lot of time communicating with clients. You need good email, phone and face to face communication skills to succeed in this field. Architects also work closely with construction supervisors, electricians, plumbers and other professionals. They ensure that work done on a building in progress meets the architectural and legal requirements in the municipality. Architects help with feasibility studies. They perform tasks related to the architectural design and building of properties.
Planning and Design
This is the crux of what an architect does. These professionals devise creative solutions for building designs that meet a client's needs. Architects must somehow workout budget constraints and client preferences. They oversee the structural requirements to turn their designs into a completed building. This involves a deep understanding of ordinances and codes. They have expertise in how infrastructures are installed and buildings.
Project Management
Architects model and design buildings. They are responsible for seeing the construction project through from beginning to end. They work with construction managers to ensure that daily progress is made. Architects work with inspectors and other officials to make sure projects jive with codes. Architects team up with interior designers and have to negotiate contracts for services.
One way to learn how to become an architect is by reviewing a job description for an architect. This helps you to understand, What does an architect do exactly?
How Do I Become an Architect?
For those wondering how to become an architect, it takes about five years for the schooling, but the entire process doesn't end there. Keep reading to find out how many years to become an architect. How many years does it take to become an architect? That depends on whether you get a bachelor's or master's degree.
How Long to Become an Architect with a Bachelor's Degree?
It takes four to five years to get a bachelor's degree in architecture.
How Many Years of Schooling to Become an Architect with a Master's Degree?
It typically takes two to four years to get your master's degree, depending on whether you attend school full-time or part-time.
How Long Does it Take to Become a Practicing Architect?
For someone with a bachelor's and master's in architecture, it can take from four to eight years to finish, depending on how many online classes are taken at a time.
How Many Years to Become an Architect in an Accelerated Program?
You can complete an accredited online Bachelors plus Masters in an accelerated online format and as little as five years.
Some wonder how many years of schooling it takes to become an architect. It depends on whether the student can attend part- or full-time and the level of education required for their specialty. How hard is it to become an architect? It depends on how easily a student can master some technical and artistic requirements of turning an elegant architectural design into a functioning residential or commercial building.
What Can You Do with an Architecture Degree?
According to Architecture Lab there are many available jobs with a architecture degree. These include landscape architecture and urban planning. Architecture jobs include jobs for municipalities or private firms. It really depends on an individual's personal goals.
What Can I Do with an Architecture Degree?
Jobs with a degree in architecture include restoration and political architecture. They include an understanding of historical buildings. Meanwhile other jobs require expertise. It can include engineering associated with skyscrapers and large buildings. Jobs for architecture degrees vary like the buildings created by these professionals.
What Jobs Can You Get with a Architecture Degree?
The list goes on. Extreme architects help create buildings that resist natural disasters. This is a good fit for those interested in preventing building collapses during earthquakes.
Jobs you can get with an architecture degree can be specialized. Some architects specialize in lighting, which doesn't deal with building structure directly.
What Else Can I Do with an Architecture Degree?
If you are asking yourself, "What jobs can I do with an architecture degree?", you have probably completed a degree and want to put it to use in another field. Jobs with these degrees include city planning and jobs in city planning commissions.
Architecture jobs vary greatly, but you can be sure that there are plenty of jobs with a degree in architecture. Some architects become artists and textile designers. Architects can specialize in interior architecture or develop sustainable buildings. Among the myriad jobs with an architecture degree, you can design parks and outdoor spaces, not just buildings themselves.
Jobs in architecture tend to pay well, as you will see in an upcoming section. Now, that you know, "What can I do with an architecture degree, you should ask yourself the following questions to see if this is the right move for you:
What jobs can you get with an architecture degree?
What else can I do with an architecture degree in the residential sector?
What jobs can I do with an architecture degree in the commercial field?
What jobs can you get with an architecture degree? Jobs you can get include environmental and artistic jobs. There are also design and engineering jobs, if that's your specialty.
Degree Types: Associates, Bachelor's, Master's, Doctoral
There are many opportunities to advance in the field by continuing your education.
Associate's
With an online architecture associates degree, you may be able to get a job as a draftsmen. You can work a paid internship at an architectural firm. This online program serves you best as a launching pad. You can then get your bachelor's in architecture.
An online associates degree in architecture helps you decide if this is the right field for you. With an online architecture associates degree, you can get a bachelor's program in architecture.
This undergraduate degree in architecture gives students freedom. They work and take care of their family responsibilities without interrupting their education.
Bachelor's
The University of Arizona has a top bachelor of architecture degree online. This online architecture bachelor degree concentrates on sustainable buildings. With an online bachelor of architecture, students receive a degree from an accredited university. An online architecture bachelor program prepares students for a master's program.
East Carolina University has a bachelor degree in architecture online. This architecture program emphasizes leadership and modern software. It features other technology used by architects. Getting an architecture bachelor degree starts with difficult choices. Decide which online bachelor of architecture degree to choose. Many students know their area of specialization. They look for an online architecture bachelor degree that emphasizes that area. It can include commercial, residential, sustainable and landscape architecture.
Many online students work for a few years to gain a better understanding of the field. Some then return for a master's degree. Getting an online architecture degree bachelor gives students flexibility. They work and study at the same time.
Students choose architecture degrees online and traditional college and university settings. It's important to find a reputable school. Research and apply to many bachelor of architecture online degree programs. You can avoid a delay if you aren't accepted by your first choice. Getting an online architecture bachelor degree opens career paths. Especially to those who complete it successfully.
Master's
Top architecture master's degrees online need high admissions standards. They include a rigorous course of study. Some online master of architecture degree programs concentrate on community development. Others focus on a range of architecture programs. Some master's degree in architecture online programs are actually engineering degrees.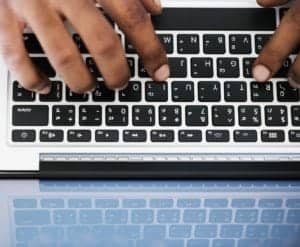 When students choose an online master's in architecture degree, they must be able to work independently. They maintain their online coursework along with the regular pressures of life. An online architecture master's degree gives students a much wider range of schools to choose from. They don't select the nearest college or university.
With an online master's degree in architecture, students gain the respect of clients and employers. They can often gain a higher salary at their current position or seek a new position with their newly minted master's degree. For online students considering a master of architecture degree, it's important to decide the most critical criteria for their needs. That's because there are literally hundreds of masters in architecture online programs in the United States.
A masters degree in architecture online can deepen students' knowledge of their chosen field. Many graduates of online masters in architecture degree go on to open their own firms.
Doctoral
Those who wish to teach may pursue an online architecture doctorate. A top online architecture doctorate should be accredited and have a rigorous course curriculum.
Accreditation
Most licensing boards need architects to have a degree from an accredited school. The National Architecture Accrediting Board is one of the best. This is the premium architecture school accreditation. Having architecture school accreditation shows that a college or university meets stiff standards. These are set by the National Architecture Accrediting Board.
Certifications/Licensure
Many colleges offer architecture certification for students who already hold other degrees. The certification for architecture at the New School of Architecture and Design is great. It features an architecture certificate in interior design. Students can also choose a certification in architecture that focuses on digital architecture.
Existing architects can deepen their knowledge with architecture certifications. They feature important trends, such as sustainability. An architect might get architecture certificates in residential or commercial design. They expand their professional practice.
Many online students consider an architecture certification. It's important to have a strategic plan. It should include how a certification for architecture helps them advance their career. Students choose architecture certificates in an online or in-person format. The certification in architecture program you choose is a personal decision.
Choose architecture certifications to open doors in specialized areas of architecture. Architecture certificates provide flexible ways for students to expand their understanding.
Scholarships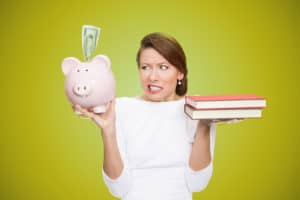 There are many scholarships for architecture students. Try to find architecture scholarships for high school students. Especially if you are still applying for bachelor's degree programs. Looking for scholarships in architecture for international students can give students excellent opportunities. They gain exposure to architecture in some of the world's most beautiful cities.
Architecture scholarships for graduate students are competitive. So, choose which ones you will apply for carefully. Concentrating on a few scholarships for architecture undergraduate students is a good idea. Graduate students should do the same.
Scholarships for architecture students as a whole are plentiful. Many architecture scholarships for high school students go unawarded. Qualified candidates cannot always be found. Apply for scholarships in architecture for international students. Or apply for architecture scholarships for graduate students, even if you think it's a longshot.
Scholarships for architecture undergraduate students are the most plentiful. Scholarships for black architecture students and other underrepresented groups are also in demand.
You have online degrees available in this exciting field. There are opportunities for scholarships. Now all you need to do is draft your plan to your future career.
Related:
Art & Design Major
50 Best Campus Recreation Centers
35 Best College Dorm Architecture
What degree do you need to be an Architect?
Best Online Master's in Project Management