If you're an accountant or accounting student in Mississippi, you may be wondering how to become a Certified Public Accountant (CPA) in the state. Becoming a CPA is a great way to enhance your accounting prospects and increase your earning potential. However, the process of becoming a CPA can be daunting, especially if you're not familiar with the requirements and procedures specific to Mississippi. In this article, we'll guide you through the steps to becoming a CPA in Mississippi, including the education and experience requirements, the application process, and the CPA exam. By the end of this article, you'll have a clear understanding of what it takes to become a licensed CPA in Mississippi and be one step closer to meeting your career goals.
Mississippi Accounting
U.S. News & World Report job rankings placed accountants in the Top Five Best Business & STEM Jobs and the Top Twenty Best Jobs. The CPA certification is a highly respected professional credential. It tells accounting firms you have gone the extra step to become an expert in the field.
There is no room for error if you are planning for retirement, saving for education, or learning to open a small business on thin margins. That makes accurate accounting even more vital in Mississippi. It is a state that typically comes near the bottom of the list regarding general wealth.
CPAs in the Magnolia State find themselves in high demand. Mississippi is a market dominated by small and mid-sized firms. William F. Horne and Company in Laurel, and Watkins, Ward and Stafford in West Point, are two organizations relying on well-trained CPAs. A handful of firms, like Watkins Uiberall, with offices in Tupelo, or T.E. Lott & Company, in Columbus, are excellent options. You may also want to pick out a small-town office somewhere on the banks of the Mississippi River for the whole experience.
There are many opportunities in Mississippi to practice accounting in corporate settings. Large manufacturers like Nissan and Toyota maintain plants in Blue Springs and Canton. Auditing, inventory, and payroll work is always needed with the big national and multinational companies with a presence there.
Here are the Steps to Become a CPA in Mississippi:
Getting Your CPA Education in Mississippi.
Taking the Uniform CPA Exam in Mississippi.
Gaining the Needed Experience in Mississippi.
Getting Your CPA License and Continuing Education in Mississippi.
Getting Your Education in Mississippi
Begin the process by getting in touch with Mississippi colleges and universities. You can request business school information on their accounting programs.
Top Mississippi Business Schools for Accounting
| University | Business School | Accreditation | Location | Website |
| --- | --- | --- | --- | --- |
| Jackson State University | College of Business | AACSB | Jackson, Mississippi | Website |
| Millsaps College | Else School of Management | AACSB | Jackson, Mississippi | Website |
| Mississippi College | School of Business | AACSB | Clinton, Mississippi | Website |
| Mississippi State University | College of Business | AACSB | Mississippi State, Mississippi | Website |
| University of Southern Mississippi | College of Business & Economic Development | AACSB | Hattiesburg, Mississippi | Website |
The Mississippi State Board of Public Accountancy has all certified public accountants to have completed 150 credit hours of college coursework. CPAs need to have earned an undergraduate or higher degree.
A bachelor's degree in accounting consists of 120 semester hours. CPAs go on to earn an accounting post-baccalaureate certificate or master's. The pathways represent the most tried and true ways to get the 30 additional credits. Some of these qualifying programs are available online through distance learning.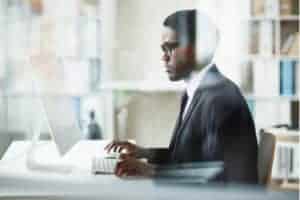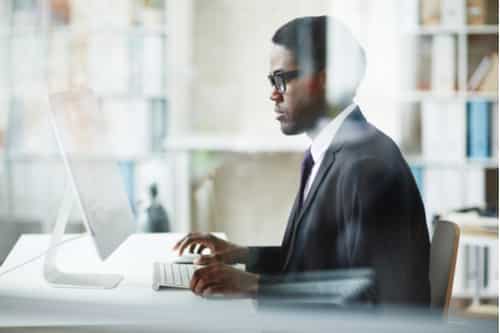 Do you want to find some specialized training? You can find concentrated five-year CPA track programs. They offer a blended undergraduate and graduate curriculum to give students the 150 semester hours they need to meet Mississippi CPA requirements. The Board requires that colleges or universities attended be accredited by one of the qualifying regional accrediting bodies.
What Are Mississippi's CPA Degree and Curriculum Requirements?
Requirements can include the following:
Forty-eight credit hours of upper-level undergraduate or graduate business and accounting-related courses.
Twenty-four credit hours must be in accounting courses, including financial accounting, taxation, auditing, management accounting, and government/nonprofit accounting.
Taking the Uniform CPA Exam in Mississippi
Taking the Uniform CPA Exam in Mississippi is similar to taking it in any other state, as the exam is standardized and administered nationwide. However, there are specific steps and procedures you need to follow to register for and take the exam in Mississippi.
Mississippi has a CPA residency requirement. Applicants must be residents of or operate a business in Mississippi to be eligible to sit for the Uniform CPA Exam. Same for becoming a Mississippi licensed CPA.
Once you complete 150 credit hours of college coursework and earn at least a bachelor's degree, your next step will be to complete the Mississippi State Board of Public Accountancy's Application for CPA Examination. The two Prometric Testing Centers are in Jackson and Tupelo.
Materials in your application packet include a small passport-sized headshot and a copy of your driver's license or comparable identification card. Proof of residency in Mississippi may consist of a copy of your voter registration card, vehicle registration/tags, or a copy of your Mississippi State Resident Income Tax Return. A qualification for a Mississippi Homestead Exemption or a copy of the payment of real estate taxes to Mississippi also qualifies applicants. You also include a transcript showing the completion of a Mississippi higher education degree. Candidates submit all needed application fees and test section fees for which they apply.
CPA Exam Experience
In terms of the testing experience, the CPA Exam consists of four sections:
Auditing and Attestation (AUD),
Business Environment and Concepts (BEC),
Financial Accounting and Reporting (FAR), and
Regulation (REG).
Each section is a four-hour computer-based exam that includes task-based simulations, multiple-choice questions, and written communication tasks. The exam is challenging and requires a significant amount of preparation and dedication to pass. However, earning your CPA license can open up a world of opportunities and help you advance your career in accounting and business.
Gaining the Needed Experience in Mississippi
All CPA candidates in Mississippi must fulfill one year of full-time, supervised accounting experience before licenses are issued. Experience can be paid or volunteer work but must have occurred within five years of your licensure application. The work experience must include one year of full-time employment or the equivalent of part-time work.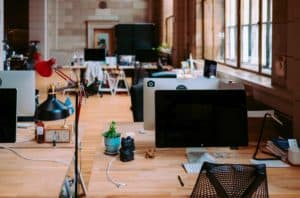 A licensed CPA must supervise all qualifying work experience in Mississippi. The experience must involve accounting and auditing skills, including but not limited to issuing reports on financial statements, consulting services, and management advisory services. Financial advisory services, preparing tax returns, and furnishing tax advice are practical tasks.
CPA candidates must complete a Request for Employment Verification for employers claimed under the experience requirement. They submit it with their licensure application. This allows the Board to send the requests to supervising CPAs. Supervisors then furnish needed employment information to the Board.
Getting Your CPA License and Continuing Education in Mississippi
Once you complete the first three steps, you are prepared to apply for a CPA license under the Mississippi State Board of Public Accountancy regulations. Begin by making sure you have completed the following steps along your journey to becoming a Mississippi CPA.
Mississippi CPA Education, Exam, and Experience Checklist
| | |
| --- | --- |
| Complete 150 credit hours of college coursework. Complete a bachelor's degree with 48 hours of upper-division accounting and business courses. | ✔ |
| Submit your college or university official transcripts to the Board. | ✔ |
| Take and pass the Uniform CPA Exam. | ✔ |
| Satisfy the Board's experience requirement of twelve months of accounting experience. A licensed CPA supervises the work. | ✔ |
Preparing the application for your Mississippi CPA License begins with completing the Application for CPA License. There are some resources to add to the application. Include a small passport photograph of yourself and all needed fees. Get the application notarized. Submit proof of Mississippi residency. Include all prior employment in accounting. Complete a Request for Employment Verification for each supervisor.
How Can I Stay Current Through Continuing Professional Education?
The Mississippi State Board of Public Accountancy has all licensed CPAs satisfy continuing professional education (CPE) requirements to maintain licensure.
Active CPAs complete 40 hours of CPE annually. New Mississippi CPAs are exempt from this requirement during their first 12 months of licensure. Twenty CPE hours can be carried over from one 12-month term to the next. One-fifth of your CPE hours are in accounting and auditing topics. Four CPE hours are in Ethics, Professional Conduct and Public Accountancy Laws and Regulations.
Mississippi CPAs report their CPE hours annually on the Continuing Professional Education Reporting Form. They carry this responsibility even if the total CPE hours for the year are zero.
Accounting professionals in Mississippi enroll in approved CPE formats. They can take part in formal correspondence or self-study programs. All scenarios must be supported by the Quality Assurance Services program of the National Association of State Boards of Accountancy (NASBA).
Candidates can discover acceptable Mississippi CPE programs through NASBA's National Registry of CPE Sponsors, Mississippi Society of Certified Public Accountants, and the American Institute of CPAs.
Becoming a CPA in Mississippi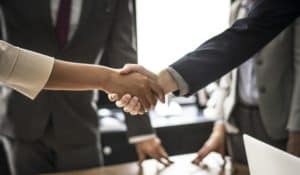 Becoming a licensed CPA in Mississippi is an excellent idea for your career and future. Once you receive your CPA credentials, consider joining the American Institute of CPAs (AICPA). The national professional organization gives members continuing education. Members also enjoy networking and development opportunities. A high-quality state-level option is available by joining the Mississippi Society of Certified Public Accountants.
Organizations of all shapes and sizes rely on accountants to stay afloat financially. These professionals balance the books while keeping an eye on the bottom line. Whatever your interests or hobbies, you can find a niche to work in. To become a CPA in Mississippi, look into the many resources available. Acquiring a degree like an online MBA in accounting gets you the academic qualifications and the top-notch training you will need for a fruitful career. Mississippi business schools offer many advantages for students studying to sit for the CPA exam. Start your adventure today.
Related Resources:
Best Online Accounting MBA Programs
Guide to Online Accounting Degrees
Best Online MBA Programs for Accountants