Master's of Business Administration programs are a great advanced degree choice for accountants. This degree offers a foundational education in business, is a great choice for professionals who have their sites on advancing into management, and it's very advantageous for accountants with entrepreneurship dreams. There are many great Online MBA programs for accountants to choose from. If you are considering an online MBA program, deciding on a concentration may be one of the most vital decisions you make.
Working professionals interested in the flexibility to work in almost all types of organizations will want a specialty that is both in high demand and financially rewarding. This list of Online MBA Programs for Accountants will prepare graduate students to work as a staff accountant and move up to roles like a Corporate Controller, Chief Financial Officer, and Internal Auditor.
Here are some of the nation's best Online MBA programs for accountants.
Online MBA in Accounting

An Online MBA in Accounting is the number one specialized MBA degree for accounting professionals. This type of program with not only cover the core business concepts of a typical MBA, but also provide specialized content for professionals focused on accounting. Having a background in accounting can help a graduate student enter the business world and move up the corporate ladder into more senior responsibility roles that offer correspondingly higher pay. The Online MBA with a focus in accounting will allow distance learners to work in private and public sectors. They will be qualified to work in any industry they choose.
Tepper's STEM-designated Part-Time Online MBA in Accounting uniquely offers graduate students the online convenience of distance learning, coupled with in-person experiences that ensure they do not miss anything. Through an unmatched focus on analytics, strategic decision-making, and leadership development, this online MBA curriculum prepares graduate students for long and successful careers as agile leaders in a world driven by technological advancements and innovation. Like its full-time program, Carnegie Mellon University's online MBA program features the same faculty and identical curriculum. While not working through online coursework, enrolled students spend time with instructors and classmates during Access Weekends, which occur six times each year in various locations.
Online MBA in Financial Technology


Accounting students can learn how to leverage financial data and think strategically across business functions with an Online MBA in Financial Technology. Graduate students will gain insight into the best management practices, develop leadership and business skills, and discuss current international business problems with instructors who are experts in their fields.
The business school at Missouri S&T offers students this exciting program with the chance to work in teams on comprehensive business case studies, live simulations, and real enterprise-assigned projects. Graduate students in this online MBA are sure to gain hands-on, real-world experience throughout this program. This AACSB-International accredited MBA program is unique because it develops disciplined leaders who are focused on successful concept implementation and results. Distance learners can truly earn an MBA with a difference. This degree is targeted toward executives and working professionals. It requires 36 credit hours to complete. The online format is designed to be completed in just two to three years.
Online MBA in Auditing
The Online MBA in Auditing is a great specialized program for accounting professionals. Auditors and accountants work with the same financial information and need to understand the same financial functioning of a business. While accountants prepare and maintain all the financial statements of a company, Auditors use their investigative skills to make sure that everything is done correctly. Auditors are an exciting and integral part of a business's financial sustainability.
Eastern Michigan University offers an online MBA with a specialization in Internal Auditing. This program provides graduate students with applied, innovative, and global skills and knowledge for today's competitive global business environment. Most distance learners complete all MBA program requirements in two and a half years, but graduate students have up to six to complete their degree. The high-powered courses are offered at the College of Business in downtown Ypsilanti in the evenings, entirely online, or in a hybrid format. This specialization includes courses in Accounting Data Analytics and Emerging Technologies, Fraud Examination, Strategic Cost Management, Information Systems Audit and Control, and Professional Internal Auditing.
Online MBA in Finance

An Online MBA in Finance is a great choice for professionals in the accounting world. Accountants are busy with the day to day financial dealings of an organization, while finance professionals are busy working with an organization's long term financial trajectories. Whether you are an accountant who wants to have a handle on both types of fields or a professional who wants to have the flexibility to work in either field, an Online MBA in Finance could be a good choice for you.
UNC Kenan-Flagler's online MBA program offers students a Finance concentration option. Through UNC Kenan-Flagler's online MBA program, distance leaders will develop an approach to high-quality leadership that reflects their values, amplifies their strengths, and positions them for a career marked by overwhelming success. Graduate students enrolled in this online program are encouraged to never compromise on what they can achieve. This online MBA program exists as one of the most established and recognized in the nation. It includes a challenging curriculum that acknowledges professionals' management and leadership experience while providing lessons they can apply at work immediately. The business school believes that graduate students should not have to compromise if they want a rigorous MBA program that enables them to earn their online degree without disrupting their lives or leaving their jobs.
Online MBA in Financial Accounting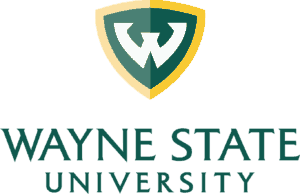 Another great online MBA specialization for accountants is an Online MBA in Financial Accounting. Financial accounting, where it will be very similar to a general accounting specialization, will be less inclined to speak about organizational goals and more focused on external financial standards. Financial accountants will know the ins and outs of laws, regulations, and reporting standards.
This online MBA program with a concentration in financial accounting at Wayne State University's Mike Ilitch School of Business allows distance learners to pursue an excellent business education on their terms. Graduate students will learn from an outstanding team of instructors who bring a unique brand of boardroom experience and research prowess to distance learners. Program educators possess knowledge across a multitude of business disciplines. Enrolled students will join a respected, accredited graduate program that will keep them on the edge of their seats and give them the chance to learn in the field. Courses in this concentration include Auditing, Forensic Accounting, Financial Statement Analysis, Accounting Systems: Design and Controls, and Governmental and Not-for-Profit Accounting. The online Master of Business Administration from Wayne State University does much more than provide an academic foundation for success — it also helps open doors.
Online MBA in Forensic Accounting


A growing economy, substantial rises in Internet-based fraud, globalization, and a complex tax and regulatory environment combine to reveal a strong demand for fraud investigators, accountants, forensic accountants, and internal and external auditors. An online MBA in Forensic Accounting is a natural choice for professionals interested in this exciting field.
An Online MBA at Seton Hill provides the credentials and know-how to accelerate graduate students' careers in developing accounting fields, which can be completed online and on campus. Across the board, organizations lose an average of five percent of their annual revenues to fraud. The estimated global loss currently exceeds $3.7 trillion. This online MBA centers on understanding, investigating, and deterring fraud. It also prepares distance learners to meet the rapidly increasing need for fraud and forensic specialists. The integrated curriculum of this online MBA in Forensic Accounting & Fraud Examination Program enables distance learners to acquire academic credits to become a licensed certified public accountant.
Online MBA in Managerial Accounting

An Online MBA in Managerial Accounting is a great choice for professionals that are not only in the accounting field, but also plan on moving up the managerial ladder. This type of program is excellent for the accounting professional with CFO in their sites.
Brenau University offers an Online MBA with a concentration in Managerial Accounting. Over 80% of MBA graduate students polled said their online degree prepared them for leadership roles while increasing their earnings. Business school leaders have created an online MBA that helps distance learners gain knowledge from expert instructors with real-world skills in business operations, budgeting, marketing management, and more. Graduate students can look forward to upgrading their résumé through convenient, 100% online courses that get them to that next promotion. Enrolled distance learners can expect to cut their time to graduation in half by utilizing Brenau University's accelerated, 12-month track. The program's curriculum is divided between 27 credit hours of core courses, three hours of electives, and six prerequisite credit hours. This Online MBA in Managerial Accounting includes courses like Valuation, Taxation, Financial Statement and Business Analysis, Finance, Corporate Risk Management Accounting, and Fraud Detection and Internal Control.
Online MBA in Public Accounting
Business school leaders understand that today's global economy is dependent on capable business leaders who are well-equipped to make tough decisions and dramatic moves for long-term success. An online MBA in Public Accounting helps them do just that and more.
Graduate students at the University of Findlay can take classes on campus or a convenient blend of both on-campus and online coursework. Online MBA students can earn their degree with a concentration in Certified Public Accountant in as little as one year. This exemplary online MBA from the University of Findlay is housed in the ACBSP-accredited College of Business. Graduates of the degree are equipped to become service-oriented leaders and strategic thinkers. Through the University's network of highly qualified professionals, both in the classroom and within the alumni base, distance learners will build a wide range of connections and business skills to advance their careers and communities. CPA concentration courses include Regulation, Financial Accounting and Reporting, Business Environment and Concepts, and Auditing and Attestation.
Online MBA in Risk Management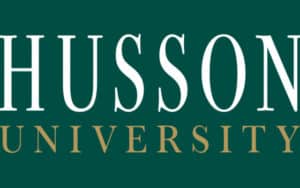 With more companies and organizations being more prudent during the time of the pandemic, the sector of Risk Management is a great place to advance your skills. An Online MBA in Risk Management can be a great choice for accountants to advance in their business acumen and risk management expertise.
The Online MBA in Risk Management at Husson University reflects the school's belief that quality education is more than a matter of books and theory. This concentration is focused on developing a student's ability to analyze, understand, and address risk so that organizations can flourish. This graduate program is designed to strengthen and develop graduate students' skills in analysis, leadership, and decision-making. Active classrooms and courses are tied closely with actual management experience. Courses within this program include Corporate Risk Management, Strategic Change Management, Crisis Management, Employee Benefits, Managerial Economics, and Strategic Selling.
Online MBA in Taxation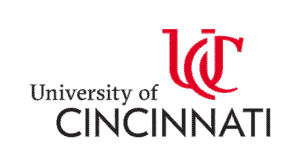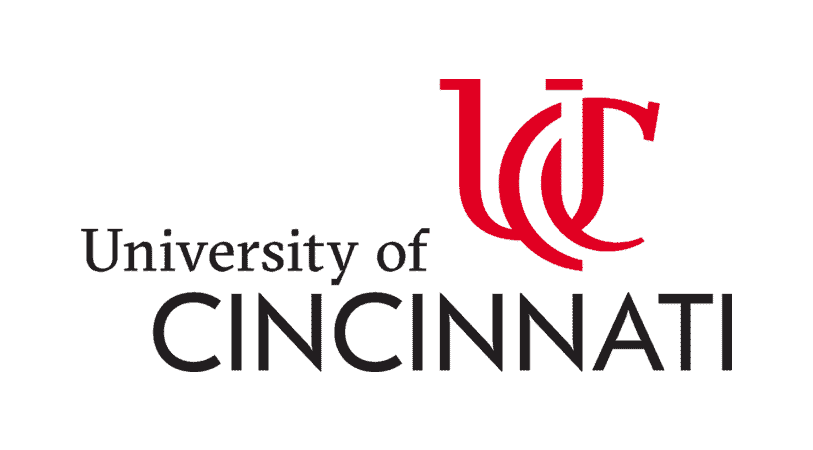 If the only things certain in life are death and taxes, then gaining expertise in the field of taxes can be a smart move. An Online MBA in Taxation is a prudent move for accountants looking to increase their knowledge in the areas of corporate and individual taxation.
Cincinnati's AACSB-accredited online MBA allows graduate students to advance their careers on their schedules and be tailored to fit their lifestyles. Distance learners have the freedom to login to classes where and when they like. They can also complete the entire online program in just one year. The business school's unique and comprehensive MBA blends a mixture of research-intensive academics with real-world experiences that equip graduate students with the power to tackle today's contemporary business issues. Twelve credit hours of elective courses customize the MBA to fit graduate students' specific career goals. This program offers many certificate options to pair with the degree, including Corporate Taxation and Individual Taxation. The Corporate Taxation Certificate includes courses in International Taxation, Federal Tax Research: Corporations, State and Local Taxation, Corporate Tax: Attributes & Operational Considerations, Partnership Taxation, and Corporate Tax: Formation & Structure. While the Individual Taxation Certificate includes courses in Estate and Gift Tax, Taxation of Subchapter S Corporations, and Individual Tax: Structure.
Next Steps
Many job positions require in-depth knowledge and skills related to accounting techniques, rules, laws, and business practices. Accountants are responsible for a company's financial situation and need the skills to manage the organization's finances today and tomorrow as it grows. Graduate students get all the information they need in an online accounting-focused MBA. This degree opens doors to both entry- and senior-level positions that oversee and maintain an organization's finances.
The next step, once pinpointing the specializations and schools to apply to, is to prioritize applications. When considering the different online MBA programs for accounting, candidates need to set aside enough time for all applications and deadlines. Online learners, especially, are often balancing other personal and professional responsibilities with their education. Successful students in an online MBA program need to block off time in their daily schedules when juggling academic responsibilities with other obligations. In the same way, candidates schedule the time required for working on essays may build healthy parameters they will use later in their academic careers. So, even if an Online MBA is not in your immediate future, your next steps can start today.
Related Resources
Best Online Bachelor's in Accounting Degree Programs
Best Online Master's in Accounting Degree Programs
Best Free Online Accounting Courses
Best Online Accounting MBA
Best 1-Year Online MBA Programs