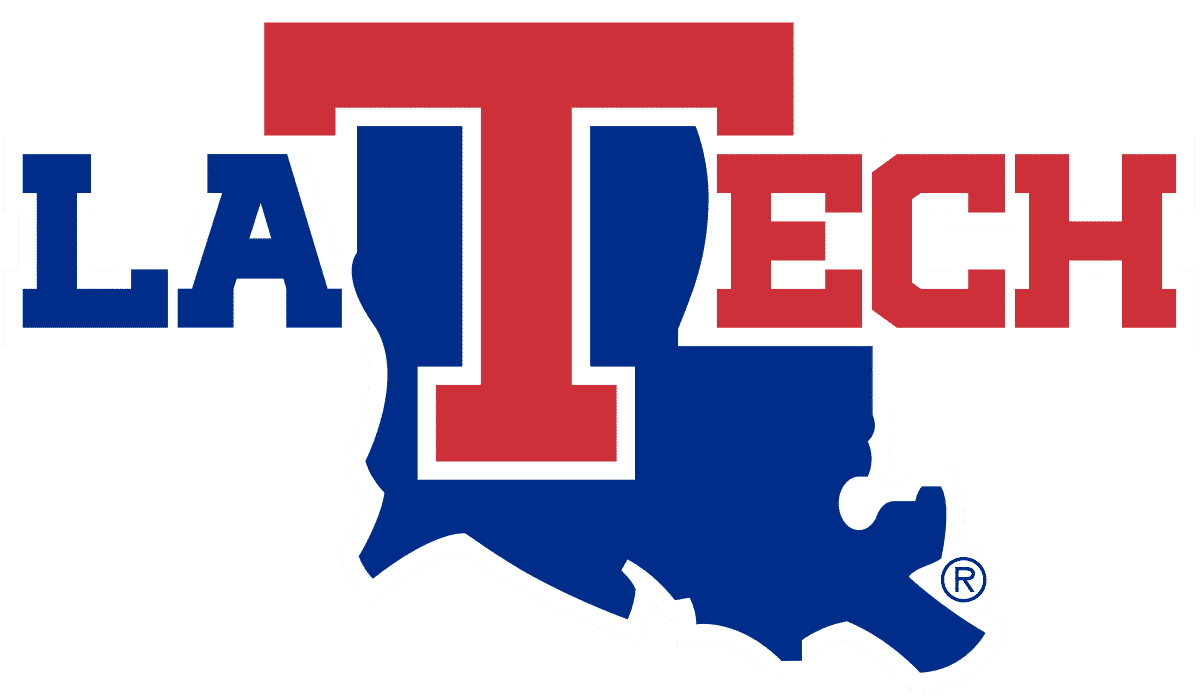 Accreditation
AACSB, Southern Association of Colleges and Schools, Commission on Colleges
The AACSB-accredited College of Business at Louisiana Tech University has created an educational environment for business students that is innovative, impactful, highly technological, entrepreneurial, and engaging. They are committed to best preparing students to enter the competitive, intelligent, national, and international workplace. The business programs value ethical behavior, transparency, accountability, and mutual respect.
Education
The College of Business offers bachelors degrees in Accounting, Business Administration, Business Economics, Computer Information Systems, Finance, Marketing, Management, and Sustainable Supply Chain Management. For graduate students, there is the Master of Accountancy, Master of Business Administration, and the Doctor of Business Administration degrees. The MBA has five optional concentrations, which are in Finance, Information Assurance, Innovation, Marketing, and Six Sigma. There is also an Executive MBA degree path. Because most students need financial assistance to attend college, Louisiana Tech provides many scholarship opportunities for business students. These opportunities include the College of Business "REAL" Scholarship Fund, College of Business Presidential Scholarship, O.B. Clark Endowment for Business Scholarships, and the Cole, Evans, & Peterson Academic Excellence Scholarship. Many internships exist for students to receive hands-on experience, immediately apply what they are learning in their coursework, earn money and college credit, gain relevant skills, and deepen their knowledge.
Student Life
Business students can significantly benefit from being a part of the many organizations available to them including Bulldog Entrepreneurs, College of Business Ambassadors, College of Business Public Relations, DBA Association, Information Systems Students Association, Society for Human Resource Management, Louisiana Tech University Supply Chain Club, Delta Sigma Pi, Beta Gamma Sigma, and Beta Alpha Psi. The Career Planning and Placement Office works hard to provide resources to professionally prepare students for careers through workshops, connecting students with internships, networking events, speaker sessions, on-campus recruitment, and interview preparation. They bring employers onto campus to participate in classroom visits, Career Day, information sessions, and recruiting events.
A unique learning advantage is provided through the virtual and physical playgrounds of TechX, for those interested in high-tech equipment, and Thingery, for the entrepreneurial-minded. The certified Center for Information Assurance provides training, research opportunities, and education in cybersecurity and information assurance for the College of Business students, the community, Louisiana, and surrounding states. Other centers that exist to enhance students' experiential education are The DATA BASE for Advances in Information Systems, the Center for Entrepreneurship & Information Technology, the Academy of Marketing Science, and the Center for Executive and Professional Development.
Online Programs
People are not always able to attend classes in person for many reasons, including working full-time, family obligations, distance, or travel needs. Therefore, Louisiana Tech has provided a flexible and convenient 100% online MBA program. There is also a hybrid MBA option where students split time between online coursework and on-campus sessions.
Related Resources:
Best EMBA Programs
Best Online DBA Programs
SEE ALSO