For years, the MBA has stood as a hallmark for high-quality advanced education in business management and leadership. Where else can a graduate student be exposed to the broad spectrum of principles that construct business management as we understand it today? The principles of economics, statistics, finance, accounting, leadership, and management all combine in this most trusted and reliable graduate degree.
But for some working professionals, committing to an MBA can be a hard sell. Many of the best business schools in the nation require that its candidates have anywhere from between two to five years of professional or managerial experience before being eligible for their programs. That is where the catch 22 exists for many professionals. Sadly, to receive solid business training, a working professional may be required to move to be close to a college campus to attend courses for an MBA. This is where the online MBA flourishes.
The online MBA was designed to allow working professionals the opportunity to remain in their current work environments and complete coursework through distance learning. While some online MBAs feature attractive tuition rates of well below $10,000, some working professionals cannot afford to pay for leadership training as an online MBA.
Thankfully, some of the nation's top business schools offer free online MBA courses to distance learners. Utilizing the same content that traditional MBA and online MBA students are exposed to, online learners can apply for these free courses and enjoy instant access to a high-quality curriculum.
How this list was made
Subjects like business law, marketing, accounting, finance, organizational behavior, and ethics are just a few keyboard taps away. With so many excellent free resources now available online, we have compiled ten of the best free online MBA courses available today. These courses are among the top ten areas of business that are found within most MBAs. The topics are listed in alphabetical order.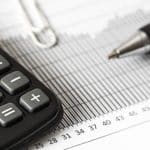 Students enrolled in the free online course of Business Accounting Basics will be exposed to the basics of the four financial statements that aid in analyzing business investments and making profitable decisions. Purdue University delivers this high quality and 100% free course as a five-week experience. Distance learners are encouraged to set aside three to five hours each week for course material completion. While the course itself is free, students can add a Verified Certificate to their experience for just $49. Prerequisites for this online course include some algebra and an understanding of basic mathematical concepts. The four basic financial statements include Income Statement, Statement of Cash Flows, Balance Sheet, and Statement of Retained Earnings. The principles found within these statements are the keys that organizations need to make investment decisions. The content of this free business course goes beyond merely understanding these financial statements. Business Accounting Basics guides students along the building blocks and accounting cycles used to create each statement. The course will also give online learners the necessary tools they will need to project profitability and break costs down to help analyze any organization.
Course Example
Business Accounting Basics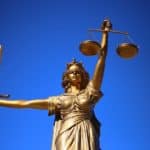 A free business course entitled Corporate and Commercial Law is currently being offered online by the University of Illinois at Urbana-Champaign as part of its MBA program. Course designers have constructed this learning opportunity to deal with the various business law topics that appear on the CPA exam. Topics like Agency, Business Organizations, Contracts, Debtor-Creditor Relationships, and Government Regulation of Business are each explored in detail for students to get a better grasp on the fundamentals of corporate and commercial law. Distance learners will be encouraged to develop a working understanding of how these principles of law affect organizations and their operations. Students can expect to spend time preparing for the business law sections of the REG section of the CPA exam. By the conclusion of the class, students will be proficient in identifying the legal principles that govern various business realities and confident in applying those principles to issues to determine the outcome when the law is applied to the scenario.
Course Example
Corporate and Commercial Law
School
University of Illinois at Urbana-Champaign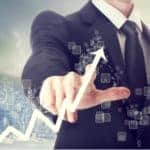 Babson College provides a free course for online business students called Economics: Consumer Demand. Students enrolled in this free class will be exposed to the fundamental economic principles of consumer demand and analyze the link between price, quantity, and demand. Course designers have placed a four-week duration on this course and encourage online students to commit four to six hours per week on course completion. Interested students have the option of adding a Verified Certificate to this class for an additional $99. Distance learners will discover how managers can better comprehend the impact of pricing changes on units sold. Principles of revenue and the relationship between services and products that inform strategic planning are also offered during this course. Students can expect to learn how many policies and programs are designed that affect how individuals and businesses interact in the regional and global markets. Instructors will present relevant models of consumer choice and demand that will serve as guides to understand how individual incentives change and the result of those changes.
Course Example
Economics: Consumer Demand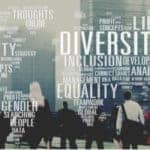 The University of Virginia currently provides a free business course called Ethical Leadership Through Giving Voice to Values to online students. The principles covered throughout this class include understanding what it means to voice one's values effectively. Students can expect to be given a relational toolkit for how to express and interact with values and principles. The skills of sharpening one's confidence in acting on values are also presented during this class. Every component of this free course is delivered through a 100% online format. Students are given a chance by the university to learn at their own pace and reset deadlines midstream. Ethical Leadership Through Giving Voice to Values is a beginner level course with no prerequisites or experience needed. Program designers have set a completion time of approximately 11 hours and recommend students commit four weeks of three to four hours each week for course material. Section titles within this class include Recognizing and Learning from Your Success and Failures and Developing Scripts and Action Plans.
Course Example
Ethical Leadership Through Giving Voice to Values
School
University of Virginia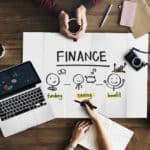 The Wharton School at the University of Pennsylvania provides a free online business course called Introduction to Corporate Finance. Course designers have built this 100% free instruction program as a brief introduction and explanation of the fundamentals of finance. The course emphasizes applications to a wide variety of relevant situations spanning financial intermediation, personal finance, and corporate decision-making. Time value of money, hurdle rate, risk-return tradeoff, cost of capital, net present value, interest rates, retirement savings, mortgage financing, auto leasing, capital budgeting, discounted cash flow (DCF) analysis, internal rate of return, payback period, and asset valuation are just some of the critical terms and financial concepts covered over the course of this free program. Distance learners interested in this course will enjoy an immediate start time upon enrolling for the class. Course designers have set a time frame of 10 weeks for course completion. With a four-week study time frame, students should expect to work on course assignments for three to five hours each week.
Course Example
Introduction to Corporate Finance
School
University of Pennsylvania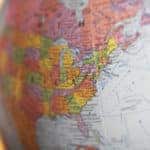 The University of New Mexico offers a free online course in International Business. It is common knowledge that the business world features intensifying global relationships. Since the advent of the internet, international business has developed into a critical determinant of global economic development and prosperity. The free online course, Global Business Environment, Part I, exposes students to an introductory understanding of the socioeconomic, cultural, political, and linguistic realities in which international businesses function. This course takes advantage of an inquiry-based approach to comprehending country-level dynamics in the Global Business Environment. Students enrolled in the class can expect to survey the global business environment by pondering critical questions about society, cultures, the global economy, languages, and institutions. Some of the questions posed in the curriculum include: What is Globalization? Is Globalization New? What does the Current Global Business Environment look like? How do Political and Social Institutions impact National Economic Development? What is the role of Culture? What are Foreign Currencies, and how are Exchange Rates Determined? What are the Gains from Trade? Free Trade, Free-r Trade, or Managed Trade? This inquiry-based format encourages reflective opportunities for online students to comprehend better the environment in which international businesses operate.
Course Example
International Business
School
University of New Mexico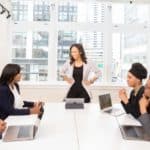 A free online course entitled Personal Leadership Development Planning and Leading High Performing Teams is currently offered by Rice University. This course is associated with the university's Leadership Development for Engineer's Specialization. The course is not only provided 100%, but it also features the chance for students to start instantly upon enrollment, and students work at their own pace. All coursework is delivered in the English language, and deadlines can be reset throughout the completion of assignments to better coordinate with the student's professional and personal schedules. The program recommends dividing the 14 hours of course content into four weeks of study, which should include three to five hours each week. It is common knowledge in business that an actionable and measurable leadership improvement plan enables a business professional to leverage strengths and work to improve on weaknesses. In this course, distance learners will build their plan that they can put into practice immediately by realizing goals within the next two years. Personal Leadership Development Planning and Leading High Performing Teams sets the foundation for an evergreen procedure of selection and prioritization of assets and skills. The result of this course will be a concrete action plan for sustained leadership development.
Course Example
Personal Leadership Development Planning and Leading High Performing Teams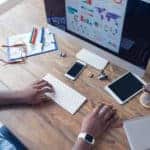 The free Marketing Management course currently offered by the University of Maryland provides an online experience for students. Distance learners who pursue this free online course will be exposed to current marketing tactics and strategies that will, in the end, help a professional's organization develop products and services which match a customer's needs. Substantial marketing endeavors exist to create awareness and demand for a product that ultimately works to drive sales. The length of this free course is seven weeks, while the expected time for coursework is estimated at eight to ten hours each week. While the cost for this excellent course of Marketing Management is free, the program offers the chance for students to dovetail into a Verified Certificate for just $214. Students enrolling in this free online course can expect to learn how to identify optimal customers and understand their needs and desires. The curriculum will also help define an organization's value proposition and positioning.
Course Example
Marketing Management
School
University of Maryland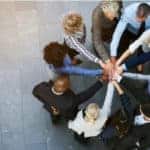 A free online course entitled Organizational Analysis is offered at Stanford University. The university delivers this free course as an introductory, self-paced experience that encourages online learners to understand multiple theories of organizational behavior and then become proficient in applying them to real cases of organizational change. Organizations are defined as groups whose members streamline their priorities and practices to achieve a shared goal. Groups that share these characteristics can be found nearly everywhere in modern society. Universities, start-ups, classrooms, professional associations, hospitals, non-profits, government bureaus, grocery stores, corporations, and restaurants are just some of many examples of today's organizations. Organizations are as diverse and complex as they are ubiquitous. The size and internal structure of an organization can set it apart from its contemporaries. An organization can entail a multiplicity of goals and tasks (both intentional and unintentional.) Entities and organizations are made up of individuals whose motivations and goals may differ from those of the group. Yet, they must interact with other groups and deal with functional constraints to be successful.
Course Example
Organizational Analysis
School
Stanford University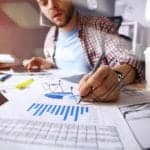 The Massachusetts Institute of Technology offers a free online business course entitled Fundamentals of Statistics. Course designers have set a 16-week time frame for the completion of this course. Students attempting to gauge the time needed each week on assignments should account for between 10 and 14 hours. This course is an advanced level class that requires the prerequisites of college-level single and multivariable calculus, 6.431x or equivalent probability theory, and experience in vectors and matrices. Statistics has been defined as the science of turning information into insights and decisions. Following the recent advances in machine learning, artificial intelligence and data science are understood as fundamental statistical principles. The overarching purpose of this course is to develop skills and comprehension of core ideas on solid mathematical grounds initiated from the construction of tests and estimators, in addition to an analysis of their asymptotic performance. Distance learners can expect to expand their statistical knowledge to include a list of methods and mathematical principles that link them together.
Course Example
Fundamentals of Statistics
School
Massachusetts Institute of Technology
Imagine having instant access to the nation's most significant business instructors. Imagine being able to sit in on classes offered by the most respected and esteemed universities in the country. Imagine being able to receive stellar business training in the convenience of your own home. These proposals may seem as unrealistic as they are fantastic. However, with business schools across the nation now making their courses available to distance learners in new ways, they are closer than you may think.
The invention of the online MBA was a game-changer. No more did a working professional have to sacrifice his budding career to move near a university to enroll as a full-time student to get a leg up on the competition. The online MBA brought with it unparalleled convenience and flexibility for the business professional. Graduate students within an online MBA can balance a professional career, personal life responsibilities, and the pursuit of an advanced degree in management. But why is pursuing an online MBA such a good idea?
What MBAs Will Typically Cover
Most MBA programs, whether presented in a traditional classroom or online through distance learning, include exposure to core courses and specialization courses if a student is interested in an in-depth look into a facet of business or leadership. The core course titles of an online MBA may vary from school to school, but the root of their content will typically deal with areas of finance, management, economics, marketing, and accounting. Many MBAs consist of at least 30-credit hours or ten courses. Some programs may include twice the number of courses and credits. Specializations in a variety of business fields are typically offered to students as electives. Electives allow a student to customize their leadership training to help them serve in their current job positions or get prepared for new ones after graduating with the MBA.
Why Topics Presented in an MBA Are Important
The goal of many traditional and online MBA programs is to equip the working professional with the training she will need to perform her leadership tasks well within a spectrum of organizational positions. Organizations need leaders who can communicate well with executive leadership, teams of employees, contractors, and customers. Managers also need to be critical thinkers who can make wise decisions and solve problems regularly. A high-quality MBA program's curriculum will meet these goals and give a working professional the tools he will need for business leadership success.
How a Working Professional Can Benefit from Free Online MBA Courses
Online MBA programs run the spectrum of affordability. Some tuition rates for MBAs can be found in the six-figure range while others are advertised at less than $10,000. The ultimate benefit of a free online MBA is that there is no financial sacrificing needed to receive a top-notch education in business leadership. In a traditional scenario, graduate students unable to perform well in a course will lose the tuition they paid for the course and still are responsible for retaking the class at a later time, thus incurring more cost for taking the class. With a free online course, a student has the option of opting out of the class without losing valuable tuition costs. Free online MBA courses are an excellent idea for budget-minded students.