To identify the Best Colleges in Texas for 2021 we averaged the latest results from the most respected college ranking systems with thousands of real student review scores from around the web to produce a unique College Consensus rating for each school. You won't find a more comprehensive ranking of the top colleges and universities in Texas anywhere. Read more about our rankings methodology and sources at our about page.
If you're interested in distance learning in Texas, check out our ranking of the Best Online Colleges in Texas. Find out more about Texas college financial aid with our list of the Top Scholarships in Texas.
Rice University is one of the best schools in Texas and is in the heart of the Museum District of Houston. Rice is a private school with a 6-1 teacher-student ratio. Rice has 50 undergraduate majors and three master's programs that can be completed online. Rice sports teams are the Owls.
2
The University of Texas at Austin
Austin, TX
The University of Texas at Austin is one of the best colleges in Texas, if not the nation. The school has 50,000 students, 170 undergrad programs, 100 graduate degrees, and several Ph.D. programs. UT-Austin has 13 schools on its campus. Texas sports teams are famous as the Longhorns.
3
Texas A & M University-College Station
College Station, TX
Texas A&M University has 53,000 students on its huge campus in College Station, making this one of the best schools in Texas. A&M is known as the Aggies, and their mascot is a collie named Reveille IX. The school was an all-male school when it began, and is coed now. The football team is famous for its "12th man."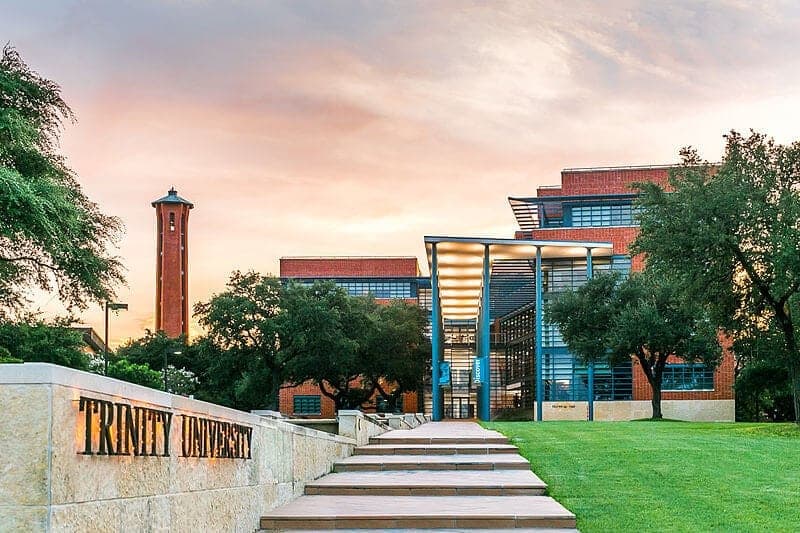 Trinity University is a small school in San Antonio with 2500 students. Even though it is small it is one of the best colleges in Texas and has been ranked nationally for its academics. Trinity is a liberal art private school founded in 1869. Trinity offers 47 undergraduate degrees and is known for its academics.
5
Southern Methodist University
Dallas, TX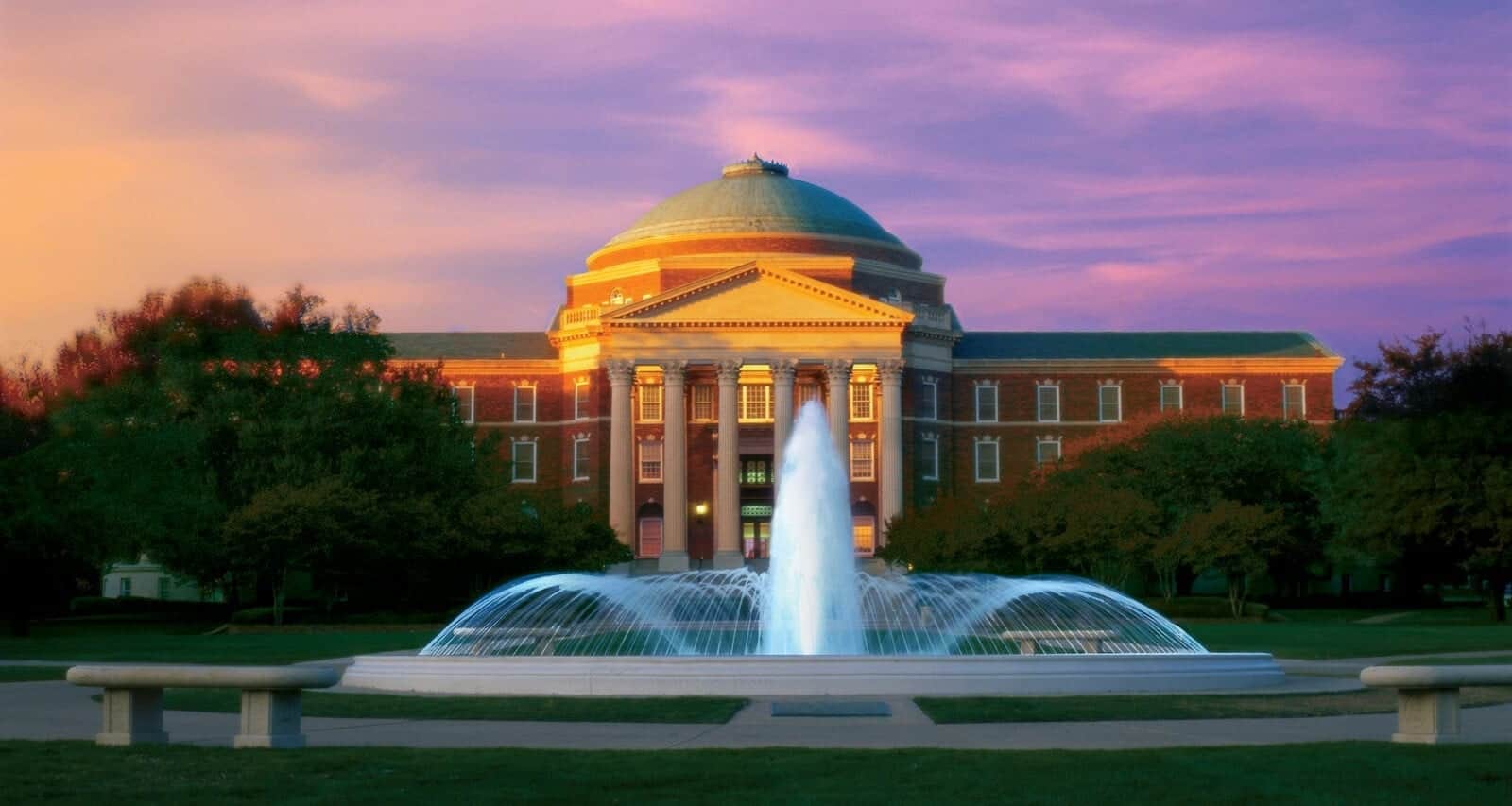 Southern Methodist University is a private school in Dallas with 12,000 students. Among its many programs, one of the best schools in Texas is known for its African and Mexican-American studies. SMU has one of the prettiest campuses with colorful gardens and tree-lined paths. Sports teams are the Mustangs.

The University of Dallas is a small private Catholic school. It has only 1500 students but has proved it is one of the best colleges in Texas. Dallas was ranked the 21st best  Catholic school in the nation. It is also ranked as one of the best colleges for religious studies.
Southwestern University is one of the oldest schools in the state, founded in 1840. It is one of the best schools in Texas as a private liberal arts school with a Christian Methodist leaning. There is an entrance exam and about 40 percent are accepted. It has about 1600 students.
Baylor University is one of the best colleges in Texas and is not easy to get accepted. Only 40 percent of applicants are accepted to this private liberal arts school in Waco. The school was started in 1845 and today has about 18,000 students.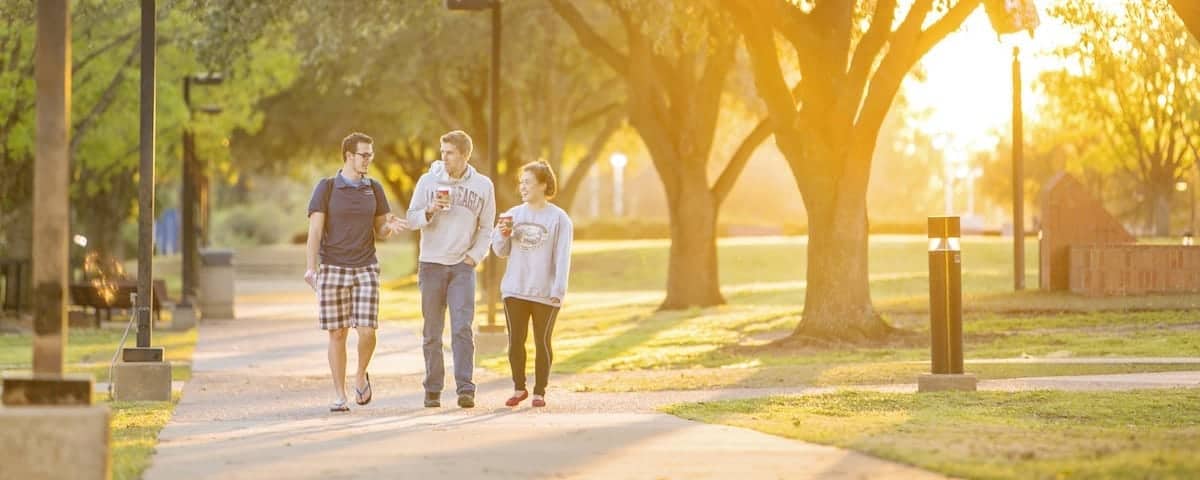 LeTourneau University is a private school that teaches from a Christian perspective. It has programs in aviation, aeronautical science, psychology, and 140 total programs. This example of the best schools in Texas has more than 3,200 students.
10
Texas Christian University
Fort Worth, TX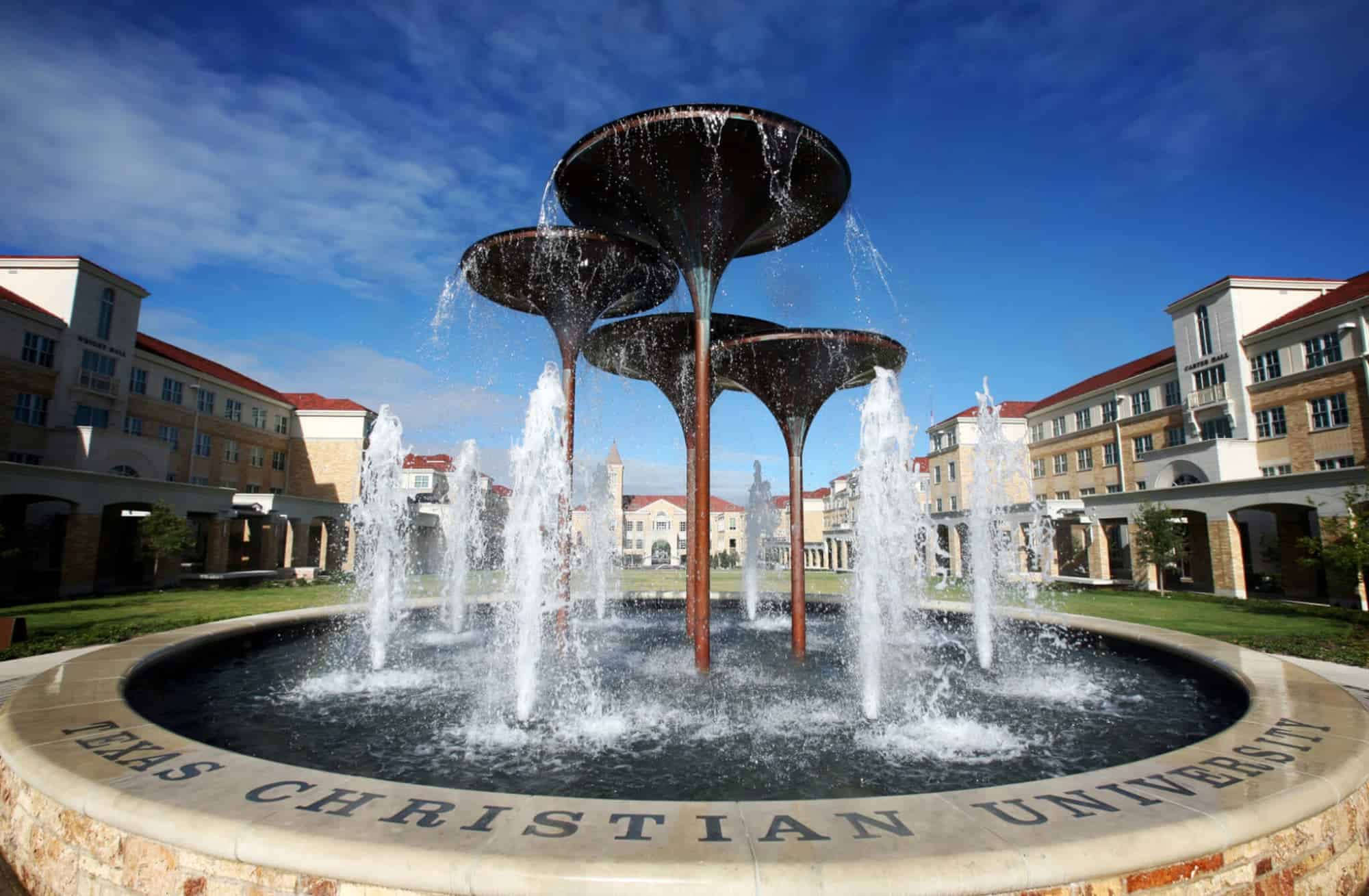 Texas Christian University athletics are known as the Horned Frogs, which is an unusual name for one of the best colleges in Texas. It is in the Dallas-Fort Worth area.  TCU is a private school with 10,500 students. About half of the applicants are accepted.
As many of us are already aware, not all colleges are created equal. Indeed, no matter what state you live in, you likely have great college options as well as several subpar secondary institutions. Given that Texas is a massive state with 29 million residents with approximately 143 colleges, finding the best colleges in Texas can be a difficult task. That said, the following is a list of tips to help you find the best Texas colleges as well as a list of some of the best Texas universities, according to experts.
How to Find the Best Colleges in Texas
If you are searching for the best colleges in Texas, you need to complete the following steps:
Choose Your Major: One of the top ways to find the best Texas universities is to choose your major ahead of time. Before you can begin your search, you need to decide what you wish to major in. While there are many schools that are great overall, there are also colleges that specialize in certain things. Therefore, you need to strongly consider what you want to major in before you can find the best colleges for you.
College Fairs: From there, you can attend college fairs in Texas. This will allow you to meet with recruiters, ask questions, and find out what each college has to offer you.
Meet them at School: Additionally, if you are still in high school, college recruiters will likely be visiting your school. Take every opportunity to meet with them and find out what they have to offer you.
Check Your Email: Another way to find the best colleges in Texas is by checking your email. This is because many colleges send out emails to alert you of upcoming events and other opportunities to meet with recruiters and other members of the faculty.
Set Your Preferences
Additionally, another thing you need to do is set your preferences in terms of what you are looking for in a college. In particular, you should be making sure it fits your criteria in terms of the following:
Academics and Majors: As mentioned, you must choose your major before searching for the top colleges in Texas.
Cost, Financial aid, and Affordability: No matter how great a college may be, it will not matter if you cannot afford it. Be sure to check into how much the college costs, how much financial aid they offer, if they offer work studies opportunities, the types of scholarships they offer, and more.
Location or Distance from Your Home: Additionally, the location is very important. Texas is a massive state, and your commute time may make or break your entire college experience. Therefore, you should be sure to find out how long it takes to get to the college from your home.
Social Life and Campus Community: Social life and the campus community plays a major role in the overall college experience. Be sure to research the college campus communities and social life before you compile your life of the top Texas universities.
Extracurricular Programs and Athletics: Additionally, be sure to look into the extracurricular activities they offer as well as their athletics programs.
Size: The size of your college matters. This will affect the size of your classes, how big your graduation class is, the campus life, and more.
Selectivity: Be sure to find out how the colleges are choosing the students who gain entry.
Whether the College is Public or Private: Whether the college is public or private makes a major difference in terms of who attends and what the college life consists of.Related Rankings:Best Online Colleges & Universities in TexasBest Regional Universities South