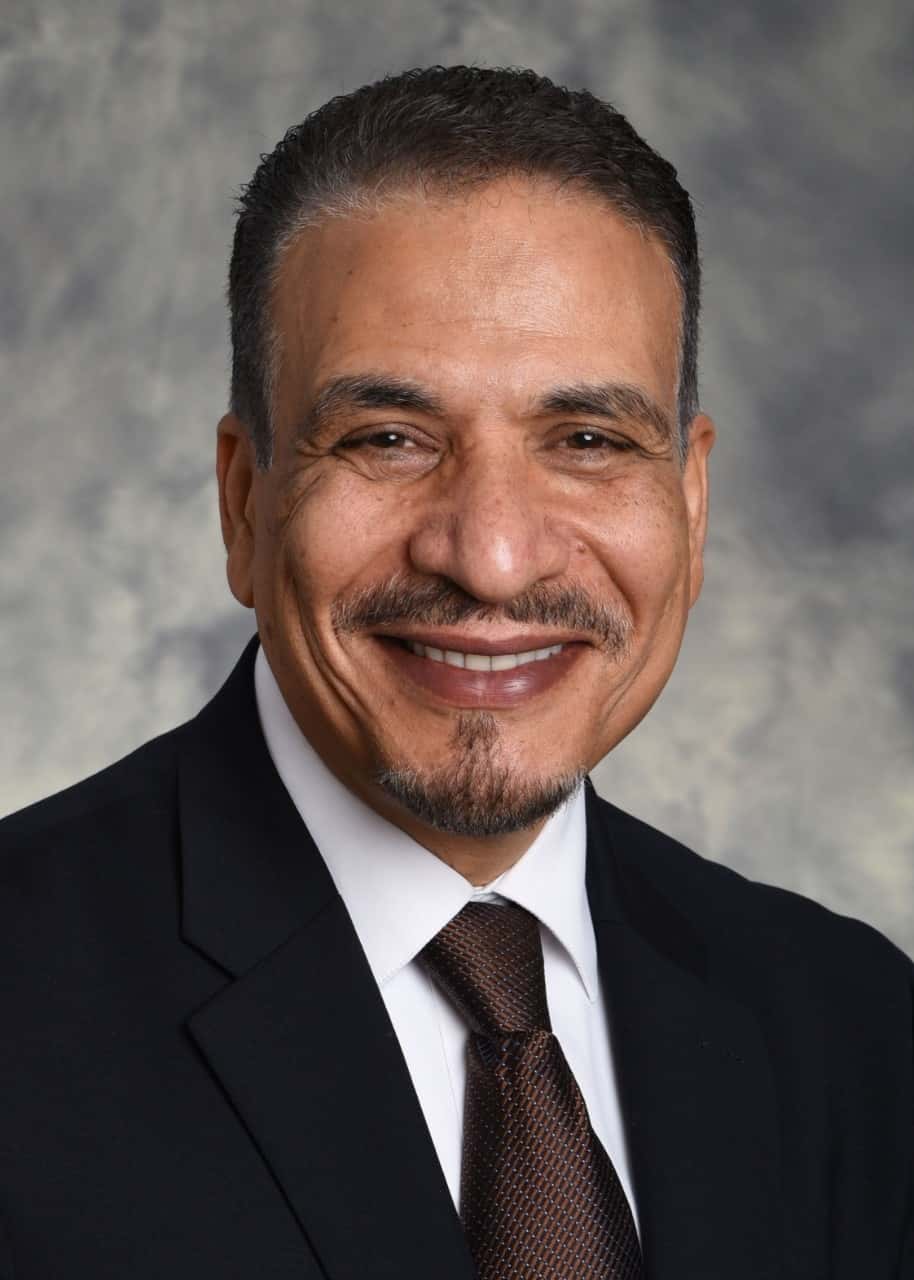 As a prospective student begins to think about finding the perfect business program to fulfill their educational goals, they must research and find out all they can about the business school. Information about accreditation, types of degrees offered, tuition costs, rankings, faculty bios, online programs, and experiential learning opportunities are easily accessible. But what is the story behind these facts? What is unique about the programs? How does the community impact the school, and what kind of community support is received? College Consensus had the privilege of speaking with Dr. Hassan Hassab Elnaby, Dean of the Haile/US Bank College of Business at Northern Kentucky University, to get the story.
Northern Kentucky University is a public university located in suburban Highland Heights, Kentucky, and is accredited by the Southern Association of Colleges and Schools Commission on Colleges. It is ranked as one of the safest cities and is near the thriving town of Cincinnati, Ohio. Notable alumni include actor George Clooney and artist David Mack. The athletic teams' nickname is Norse, and their mascot carries the name: Victor E. Viking. The university was formally established in 1968 but can trace its roots back to 1948. It now offers Associate, Bachelor's, Master's, and Doctoral degrees to over 14,500 undergraduate and graduate students. NKU offered business courses from the start, but the College of Business was established at a later date.
Undergraduate students can obtain a Bachelor's in Economics or Construction Management, accredited by the American Council for Construction Education (ACCE). The AACSB-accredited bachelor's in Business Administration degree offers majors in Accounting, Finance, Global Supply Chain Management, International Business, Marketing, Entrepreneurship, General Business, Human Resources Management, Management, or Sport Business & Event Management.
The master's degree programs are also AACSB-accredited and are in Business Administration, Accountancy, or Business Leadership & Innovation. The MBA offers concentrations in Health Care Administration, Leadership, Marketing, Finance, and Innovation through Competitive Intelligence. The College of Business has a thriving 100% online degree program. The online Bachelor's in Business Administration degree options are in General Business, Management, Global Supply Chain, and Marketing. For graduate students, there is an online Master's in Business Administration and a Master's in Business Informatics. College Consensus has ranked NKU among the Best Online Colleges in Kentucky and the Best College and Universities in Kentucky.
College Consensus: Tell us about your business school, and what makes it unique?
Dr. HassabElnaby: NKU's Haile/US Bank College of Business is comprised of a close-knit faculty and staff that makes students' interests their first priority. Students are exposed to experiential learning in the classroom by working on projects with actual businesses in the area. New courses are continually added to our programs based on the needs of employers, the region, and students – heightening the interest level for both faculty and students. Additionally, many fortune 500 companies are located in the vicinity of the College.
College Consensus: What do you look for in successful applicants to your business school?
Dr. HassabElnaby: Applicants who want to experience their education, not just study it, will thrive at NKU's Haile/US Bank College of Business. Successful applicants are students who desire a rich mix of theory, content, and application of all areas of business.
College Consensus: How do you support your business students to leverage them into a career after graduation?
Dr. HassabElnaby: All undergraduate students of NKU's Haile/US Bank College of Business are required to take the "Haile Professionals" course – matching students with alumni in professional jobs who review their resume, coach on interviewing skills, and help with mock interviews. Additionally, a university career center hosts an active digital career site and three major career fairs, bringing over 450 companies across a wide variety of industries that recruit students for internships, co-ops, and full-time positions.
College Consensus: Is there anything going on within your business education community that you are particularly excited about?
Dr. HassabElnaby: NKU's Haile/US Bank College of Business has recently embarked on an experiential learning initiative – infusing the college degree with all kinds of real-world business experiences (i.e., engaging in marketing research for a client, delivering a sales pitch to a panel of professionals, etc.) to help students learn and build skills that typically only develop after graduation. Communication, leadership, problem solving, and handling ambiguity and uncertainty are all better learned through experiences than through studying.
College Consensus: What can you tell us about your online offerings?
Dr. HassabElnaby: The faculty at NKU's Haile/US Bank College of Business is committed to making online offerings that have the interaction potential typically associated with a traditional face-to-face setting – creating bonds with students even over a digital platform. The Master's in Business Administration program offers eight new entry points each year, providing outstanding flexibility to working professionals. Moreover, courses are offered in an accelerated format of five-week terms, optimizing the need for comprehension and depth while also allowing students to efficiently advance to the next stage of their careers. In terms of undergraduate offerings, four programs can be taken fully online (Marketing, Management, Global Supply Chain Management, and General Business).
College Consensus: Anything else you'd like to say about your programs and school?
Dr. HassabElnaby: NKU's Haile/US Bank College of Business is accredited by the Association to Advance Collegiate Schools of Business (AACSB) International. This standard is only achieved by 5% of schools worldwide. This standard not only indicates the highest level of quality, but it provides assurance of activities performed by the college to continually evaluate, adapt, and improve upon its programs. Graduates of the Haile/US Bank College of Business leave understanding what they like and dislike, what area of business fits their skills and preferences, and they leave with the confidence and competence to pursue careers – separating them from their peers.
Crucial Characteristics:
Influence: While pursuing a degree of higher education, there are potentially a countless number of people that influence the academic and career pathway of every student. They come in contact with peers, teaching assistants, professors, staff, administration, advisors, coaches, advisory board members, local community leaders, and business professionals. The College of Business provides numerous opportunities for students to be influenced professionally.
Every business student is required to complete the "Haile Professionals" course. Within this course, students are connected with dedicated alumni professionals who offer advisement and coaching in areas like resumes and interviews. The CoB creates opportunities for students to connect with executives and leaders in the plethora of local Fortune 500 companies and other organizations. It is vital for students to be guided, advised, and influenced by professional business leaders to adequately prepare them to succeed in the professional world of business.
Experience: A considerable part of the educational experience involves all of the knowledge acquired through classroom instruction and personal study. The CoB offers students highly qualified faculty and exceptional curriculum, but it does not stop there. If an institution desires to set their students up to succeed in the incredibly competitive, ever-changing, and expansive professional world, they must provide opportunities for students to gain hands-on, real-world experience before they leave their institution.
Dr. HassabElnaby has stated that they have created an environment full of experiential learning situations where students obtain abilities that cannot be learned through studying. He mentioned a couple of examples that include "marketing research for a client," and "delivering a sales pitch to a panel of professionals." Students also work with a faculty member and manage a real-world $465,000 investment portfolio that is the Haile Student Investment Fund. The completion of an internship, where students gain hands-on onsite professional experience, is highly encouraged for every business student. Through study abroad, students gain an extensive amount of experience. There are a variety of options for every student but especially required for those pursuing International Business.