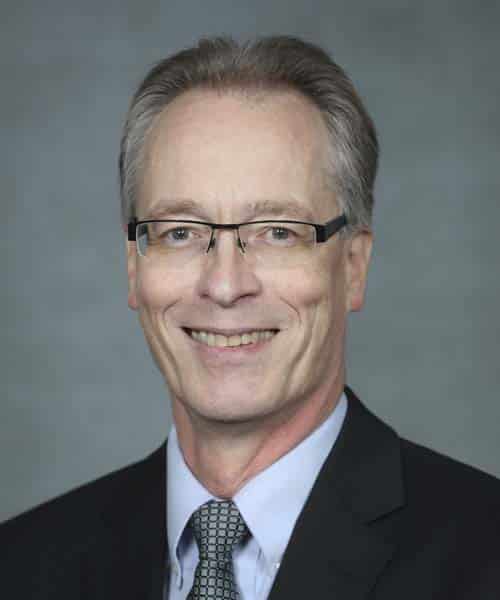 When a student starts the process of finding the proper business degree to meet their educational goals, they want to know the fundamental elements that encompass the business school experience. Information about degrees, course credits, tuition costs, scholarships, accreditation, and online programs is easily accessible. But what is the story behind all of it? What inspires the faculty members? College Consensus had the liberty of connecting with Dr. David Meinert, Dean of the College of Business at Missouri State University, to get the story.
The University is a four-year, public institution that is regionally accredited by the North Central Association of Colleges and Schools Higher Learning Commission and is located in the "birthplace of U.S. Route 66," Springfield, Missouri. Being that it was established in 1905, the main campus features a "Historic Quad" and several centennial buildings. Almost 23,700 students are currently working towards bachelors, masters, and doctoral degrees.
The AACSB-accredited College of Business is the largest public business College in the Midwest. It finds its home in Glass Hall, a multimillion dollar, newly renovated, beautiful building consisting of several different state-of-the-art laboratories for finance, trading simulation, entrepreneurship, sales, and an advertising agency. Within these halls, undergraduate students can major in Information Technology, Finance, Business Analytics, General Business, Entertainment Management, Entrepreneurship, Marketing, Management, or Accounting. Graduate students can pursue a Masters in Accountancy, Cybersecurity, Information Technology, Business Administration, Health Administration, or Project Management. In providing affordable, flexible, convenient, and accredited degree options, students can obtain a Bachelors in General Business, Finance, or Information Technology, or a Masters in Business Administration, Cybersecurity, or Project Management entirely online. College Consensus has ranked the Missouri State University in the Best Campus Recreation Centers, Best College Waterparks, Best College & Universities in Missouri, Best Colleges for Veterans, Best Public Colleges & Universities, Best Regional University – Midwest rankings, and the #1 Best Online MBA Program in Missouri.
College Consensus: Please tell us about your business school and what makes it unique?
Dr. Meinert: The College of Business (COB) graduate programs (mentioned below) at Missouri State University (MSU) are AACSB-accredited programs and provide graduates the edge needed to excel in the field of business and lead in an ever-changing global economy. Our curriculums are structured yet flexible and allow students to take courses during the day, evening, or online. When students earn a graduate degree from the College of Business at Missouri State University, they receive superior leadership skills, networking opportunities, marketability, and a global perspective. Our graduate programs equip students with the knowledge to advance their careers and make well-informed strategic and managerial decisions.
Our College of Business offers the following AACSB-accredited graduate programs:
Master of Business Administration (MBA)
Master of Accountancy (MACC)
Master of Science (MS) in Cybersecurity
We also offer simultaneous graduate certificate programs to focus and enhance the master's degree in one of the following specializations: Computer Information Systems, Cybersecurity, Data Analytics, Entrepreneurship, Finance, Financial Analysis, Forensic Accounting, International Business, Leadership, Management, Marketing, Project Management, or Tax Accounting.
MSU's College of Business graduate programs stand out by offering students an affordable, high-quality education with a focus on practical knowledge and skills. The programs are the same regardless of modality. The same curriculum and faculty are used in our face-to-face and online modalities. Additionally, we focus on flexibility, allowing working professionals to complete their online degree wherever they are located within the United States.
College Consensus: What do you look for in successful applicants to your business school?
Dr. Meinert: Our College of Business graduate programs utilize a competitive admissions standard, where we compare a student's undergraduate GPA, GMAT score, and professional experience with those of other applicants. The TOEFL exam is an additional criterion for the MACC program. The GMAT admissions requirement can be waived for high-achieving applicants based on specific criteria under each graduate program.
College Consensus: How do you support your business students to leverage them into a career after graduation?
Dr. Meinert: Missouri State University has an active Career Center providing career-related services to all MSU students. Annual College of Business Career Fairs connect students to employers through on-campus networking opportunities. Many students engage in competitions and experiential learning projects, which expose them to potential employers and networking opportunities. We also offer students access to our international alumni network, which can be a great way for students to learn about current job opportunities.
College Consensus: Is there anything going on within your business education community that you are particularly excited about?
Dr. Meinert: Our College of Business graduate programs offer many different value frameworks to our students, such as providing education, opportunities, and credentials. Our graduates have been very successful in the job market. They work for Fortune 500 companies, as well as small and medium-sized firms throughout the U.S. and abroad.
Notable Rankings:
Ranked by College Consensus for Best Online MBA Program in Missouri, 2019 (#1)
Ranked by BusinessStudent.com for Most Affordable Online MBA, 2019 Editors' Choice (#4)
Ranked by U.S. News and World Report for Top Online MBA Program, 2018
Ranked by Online MBA Today for Top 50 Best Value Online MBA Program, 2018 (#5)
Ranked by Online MBA Today for Top Online MBA in Cybersecurity Program, 2018 (#2)
Ranked by Online MBA Today for Top Online MBA Programs in Missouri, 2018 (#1)
Ranked for MS-Cybersecurity program by U.S. News and World Report for Best Online Graduate Business Programs (Excluding MBA), 2018
College Consensus: What can you tell us about your online offerings?
Dr. Meinert: Our College of Business online graduate programs focus on flexibility and are designed with working professionals in mind, allowing them to be completed 100% online from anywhere within the United States.
We offer an online program modality for all of the following College of Business graduate programs:
Master of Business Administration (MBA)
Master of Accountancy (MACC)
Master of Science (MS) in Cybersecurity
We also offer online graduate certificates in the following business disciplines: Computer Information Systems, Cybersecurity, Finance, Financial Analysis, or Project Management.
Our online graduate programs offer courses throughout the academic year during the fall, spring, and summer semesters. The online courses are typically offered in 16-week sessions during the fall and spring semesters, with some eight-week block sessions available. During the summer semesters, our online courses are typically offered in either four or eight-week sessions.
As previously mentioned, the same faculty and curriculum are used in our face-to-face and online modalities. In addition, tuition for the online graduate programs is the same for in-state and out-of-state students.
College Consensus: Anything else you'd like to say about your programs and school?
Dr. Meinert: Accreditation should be a criterion of utmost importance when choosing a graduate program. Our AACSB accreditation is a key factor in the value and success of our College of Business graduate programs. The AACSB accredits the Missouri State University MBA, MACC, and MS-Cybersecurity programs, and only five percent of all business schools worldwide share this high level of accreditation. Also, our School of Accountancy holds the separate Accounting AACSB accreditation. Holding the AACSB accreditation in both areas attests to the quality and value of our graduate programs.
We advise our students to get connected within the university and take advantage of our available resources right away. Each graduate business student is assigned a graduate advisor to guide them through course registration and familiarize them with the University. The MSU College of Business provides a personal touch approach to its students, and our staff and faculty are anxious to help students successfully navigate through their graduate programs and beyond.
Crucial Characteristics
Flexibility: There are so many different responsibilities, obligations, and time-consuming events that people face every day. Whether it is full-time work, raising kids, taking care of elderly family members, holding down several jobs, all of the above, or something else entirely, it can be difficult to find availability to attend classes in pursuit of a higher education. But many people need a higher education to be able to access the types of jobs that will financially support them and their families. Missouri State University's College of Business has worked very hard to provide flexibility in their class schedules to work around people's busy lives. Courses are accessible during the day, in the evenings, or even online. This flexibility allows a student to conveniently earn an education while responsibly continuing in their other obligations.
Career Preparation: Every part of the degree programs the College of Business has to offer are geared around preparing a student to enter into a career of their choosing. Students gain nuggets of knowledge and wisdom throughout their coursework and mentorship from their faculty members that get them closer to that confidence needed to succeed. Outside of the classroom, there are plenty of opportunities for career preparation. The Career Center hosts career fairs where students can meet professional business leaders and employers to make connections for future internships or potential jobs. The Career Center also has numerous resources and assistance services, including career coaching, interview prep, help to prepare for and find internships, resume and cover letter writing, and much more. Through all of this, MSU students can be assured to be fully prepared to enter into a business career and to achieve their career goals.
Accreditation: Carrying the AACSB accreditation speaks to the level of quality and prestige that is found in the degree programs offered by the College of Business. To earn this accreditation, the programs have to obtain the highest level of excellence. They also have to be active in producing opportunities for academic and professional engagement, creatively providing innovative thought and programming, and making an effective impact on the world. Also, they place importance in ethical behavior, corporate and social responsibility, accountability, and sustainability. All of these and many more standards uphold the accreditation, and it speaks highly of MSU that both their business programs and their accounting programs carry the AACSB accreditation.