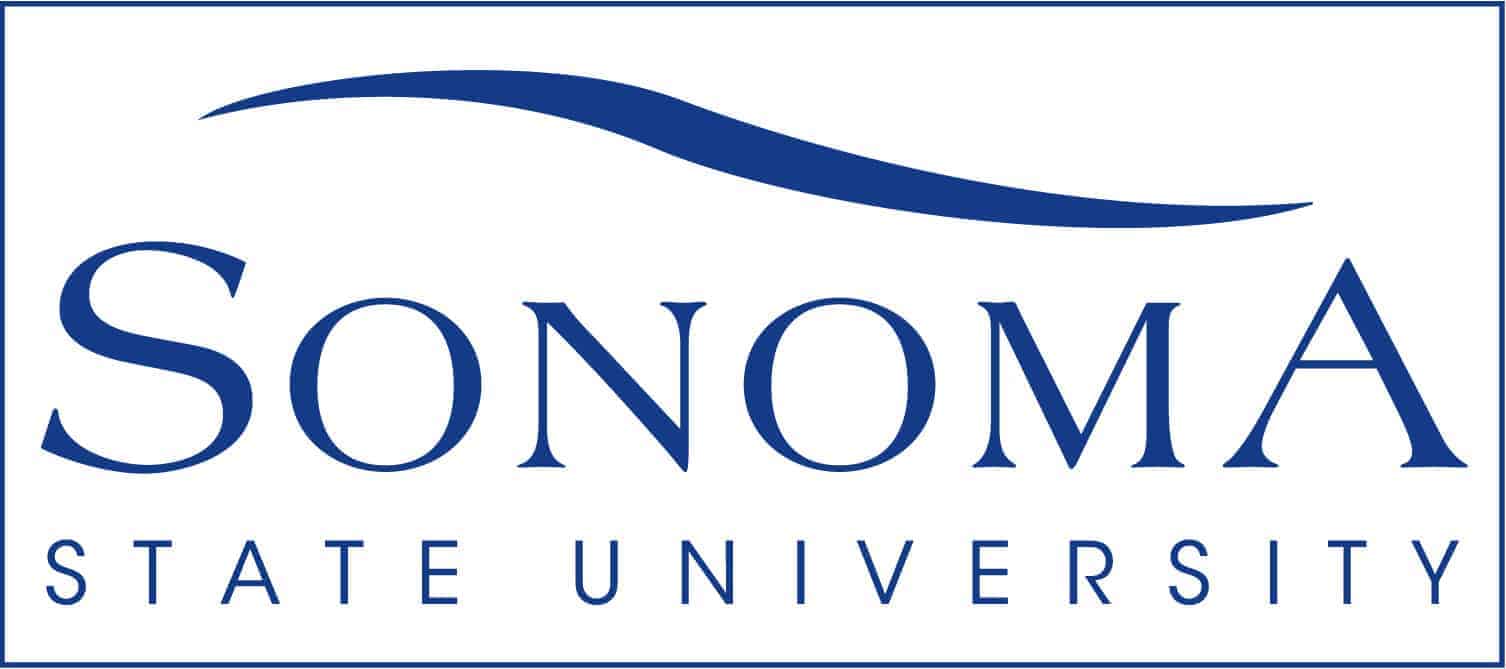 Accreditation
AACSB, Western Association of Schools and Colleges, Senior College and University Commission
The School of Business and Economics at Sonoma State University knows that the success of their community is based upon the success of their students. They have many programs set in place to help ensure the prosperity of their diverse set of students. Their Inclusive Excellence program strives to provide equal access to high-quality education for all students. As part of this program, the school seeks out students who will be the first in their families to attend college to give them an opportunity for success by furthering their education. Twenty-one percent of students in the SBE are first-generation college students. One initiative in the Inclusive Excellence program gives over $150,000 in scholarships each year to first-generation students whose parents are vineyard and winery workers. The SBE Career Center also helps students connect with 300 internships annually, as well as 100 mentorships within the community.
Education
The School of Business and Economics offers two different undergraduate degree programs, including a Bachelor of Science in Business Administration and a Bachelor of Arts in Economics. Within the Business Administration major, students can choose their focus from the following-Accounting, Finance, Financial Management, Management, Marketing, Wine Business Strategy, or their own special concentration. SBE also offers many Graduate programs, including the Sonoma MBA, which can be completed in a one-year full-time program or a two-year part-time program. The Sonoma MBA in Wine Business is unique to Sonoma State University. It provides students with industry-specific knowledge and tools that they need to succeed in the global wine industry. The Sonoma Executive MBA and the Sonoma Executive MBA in Wine Business go above and beyond to prepare students to lead in an executive-level job. The Executive MBA programs span 17 months and include the unique opportunity to participate in a two-week international business trip to see first hand how to conduct business in a different culture. Students in the Executive MBA programs also participate in a weekend sailing leadership training in the San Diego Bay.
Student Life
SBE highly encourages its students to join a student organization and even offers a club for each of the business administration focus areas, including the Accounting Forum, Economics Association, Finance Club, Management Club, Professional Sales and Marketing Club, Sports Business Club, and the Wine Sense Club. These clubs allow students to build relationships with others of similar interests, as well as building professional relationships within the community.
Online Programs
The School of Business and Economics includes three different professional certificates for professionals who are looking to further their education or advance in their current business positions. The online program in Wine Sales Management is an eight-week course that provides sales and management training for those in the wine and beverage industry. An online certificate in Wine Business Management is also offered by completing four online courses. This certificate is meant to enhance your knowledge of the wine industry in the areas of marketing, supply chain management, fundamentals, and e-commerce. This online certificate would be beneficial to someone entering the wine industry, starting their own business, or furthering their career within the food and beverage industry. The online certificate in Wine Industry Finance and Accounting is geared towards the numbers side of the wine business. This certificate is completed through two eight-week online courses. In addition to Sonoma's online certificates, the Global Executive MBA in Wine Business is a low residency program that includes four global "leadership intensives" divided up by online case studies, faculty mentoring, and project-based learning.
Related Resources:
Best MBA Programs in California
Best EMBA Programs
SEE ALSO