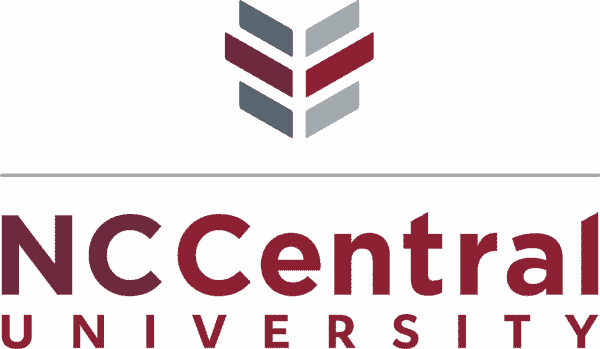 Accreditation
AACSB, Southern Association of Colleges and Schools, Commission on Colleges
North Carolina Central University is among the leading Historically Black Colleges and Universities. In fact, in 2020, U.S. News and World Report ranked North Carolina 11th among HBCUs. The Carnegie Foundation also designates NC Central as a Community Engaged Institution. The Durham community provides business opportunities for students on Parish Street, which has been referred to as "the historical black Wall Street of Durham." NC has been offering management courses since the University was established in 1910. The AACSB accredited School of Business will be opening a brand-new business building in the fall of 2021, that will provide a professional learning environment for the growing business student population.
Education
The School of Business includes a Bachelor of Business Administration and a Bachelor of Science in Hospitality and Tourism Administration and Computer Science and Business. BBA majors can customize their degree with a concentration in Accounting, Entrepreneurship, Financial Analytics, Human Resources Management, Management, or Marketing.
Students enrolled in the Computer Science program can also enhance their degree with a concentration in Information and Communication Technology. Undergraduate students can also earn a joint SAS Certificate on Statistical Analysis with SAS or the Fundamentals of Professional Food Service Operations Certificate. Students will benefit from an intimate class setting of a 16:1 teacher-to-student ratio.
Students seeking to climb the corporate ladder will build upon their knowledge base and professional work experience in the Master's of Business Administration program. This 33-credit hour program consists of 27-hours of management core courses and six hours of electives tailored to meet the students' professional goals. Some of the elective choices include Global Small Business Marketing Strategy, Advanced Financial Risk Management, Topics in International Business, and Strategic Management of Human Resources. Joint MBA/JD and MBA/Master's of Information Science degrees are also available.
Student Life
From their first day on campus to graduation day, students will stay busy with special events, participation in organizations, and volunteer opportunities. Every student must commit at least 15 hours towards community service each semester. Female students looking to strengthen their leadership skills can live in the Annie Day Shepard Scholars Living-Learning Community, and participate in seminars, a mentor program, and service projects. Another opportunity for women in the business program is the Black College Business Woman Connection.
The Career and Professional Development Center is a valuable asset for students preparing for their first post-graduation career. Students can attend events such as Eagle Etiquette Night and borrow professional attire, so they look sharp at their first interview. Organizations that may interest business students include the Financial Management Society, Information Technology Eagles, and the National Association of Black Accountants. Student Engagement and Leadership is another great place to shine as a leader on campus.
Online Programs
Students can advance their education with an online Bachelor of Science in Hospitality and Tourism. This dynamic program prepares students for exciting management careers with resorts, cruise lines, and airlines. Support services include access to the virtual James E. Shepard Memorial Library, online tutoring, counseling, and career assistance.
SEE ALSO