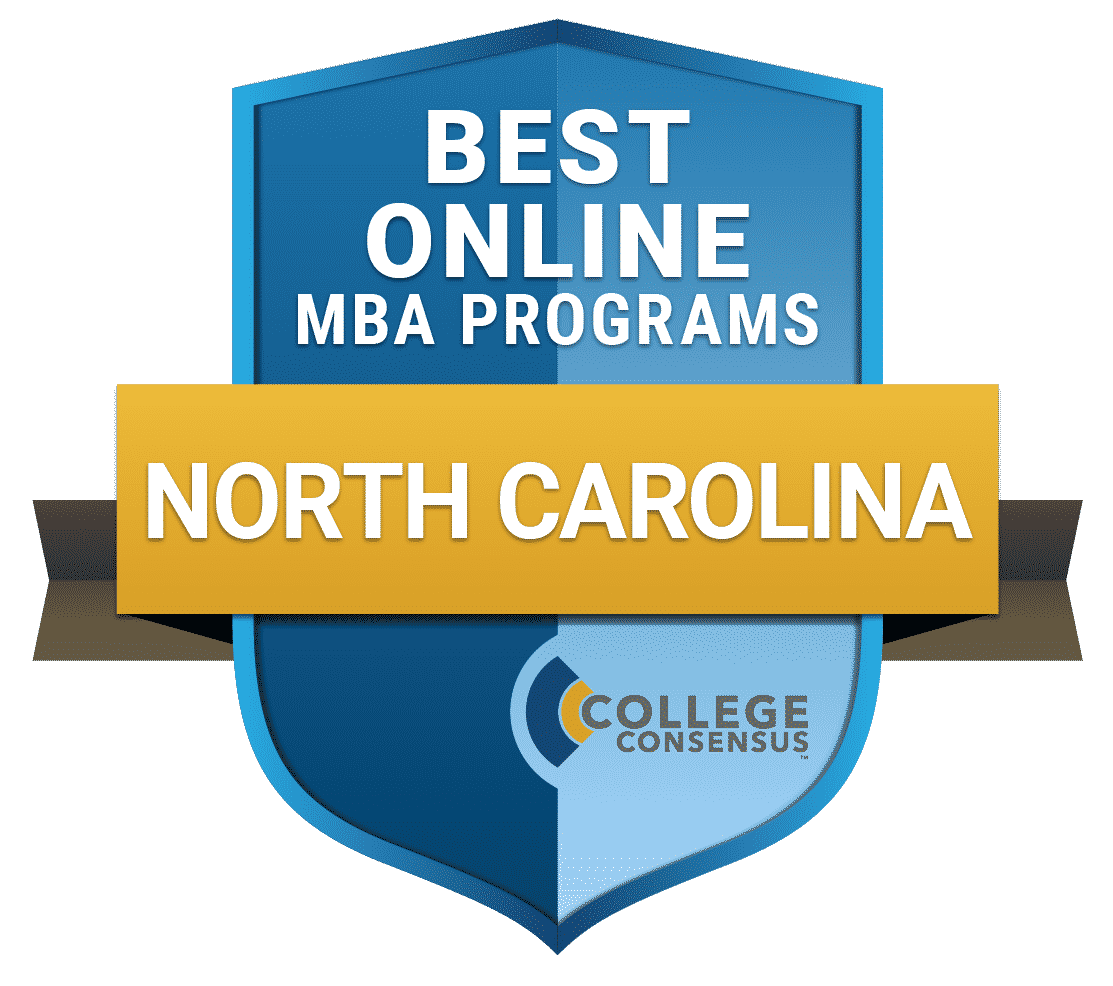 While tourists may enjoy the state of North Carolina for its geographical beauty and its guest attractions, graduate students will want to look into the state for what excellent online MBA programs are currently available at the colleges and universities found in North Carolina.
North Carolina shares a border with states Georgia, Virginia, Tennessee, and of course, South Carolina and inhabits beautiful coastal and mountainous regions. The state of North Carolina is ranked 9th among all states in the nation in population with just less than 10.3 million residents. North Carolina is widely known as one of the first thirteen colonies and was later voted into the Union as the 12th state of the United States in 1789. Back then, the main industries included cotton and tobacco farming through the late 1800s.
One of the most famous areas of North Carolina has to do with flight and invention. Kitty Hawk, North Carolina was put on the map of American culture when the Wright Brothers manned the first powered aircraft flight in 1903. Not to be outdone by those places, another popular city in the state is Charlotte which hosts the National Football League's Carolina Panthers and maintains the NASCAR Hall of Fame. The city also stands as one of the top banking centers in the nation. It is no wonder that the state leads in fiscal stability and is known for its prestigious business schools.
The Online MBA
Online MBA degrees have a leg up on their traditional counterparts, as working professionals all over the country can enroll in these programs without having to attend classes on campus. While out-of-state tuition rates may keep some distance learners from considering a degree, many business schools offer their online MBA students the chance to pay in-state tuition rates while seeking an online education. Since there are many reasons one may seek the top online MBA programs in North Carolina, we have put the state's five best programs together in a comprehensive ranking.
Methodology
To find the best Online MBA programs in North Carolina, over 570 online MBA programs in the country were researched and ranked based on their location in North Carolina and their affordability, reputation, and convenience.
Affordability
To find each online MBA's affordability, tuition data was collected directly from each program's website. The base tuition was calculated for the entirety of the online MBA degree, not including fees, books, or lodging. The Affordability Score is the base tuition inverted and then placed on a 100-point scale, which attributes to 33% of the final ranking score.
Reputation
To find the most prestigious online MBA programs in North Carolina, data was collected from leading national MBA ranking sources: The Economist, US News and World Report, and Bloomberg Businessweek. The rankings were converted to scores and then averaged to find a balanced reputation consensus. This averaged Reputation Score was placed on a 100-point scale and attributes to 33% of the final ranking score.
Convenience
Each of North Carolina's online MBA program were examined to find their overall convenience for students. It is based on if it can be completed in a 100% online format and if the GMAT/GRE admissions requirement is waived or omitted. This Convenience Score attributes to 33% of the final ranking score.

1
North Carolina State University
Poole College of Management


The Poole College of Management at North Carolina State University provides the top online MBA in the state. It offers depth areas in Technology Entrepreneurship and Commercialization, BioSciences Management, Financial Management, Supply Chain Management, Innovation Management, and Marketing Management. While the bulk of this program's coursework is delivered through online work, the business school has included two three-day short residencies on the school's campus in Raleigh, North Carolina. These residencies allow students to become familiar with their business school and university as a whole while giving them the chance to meet staff members, instructors, and fellow students. Relationships formed during this time have the potential to blossom into formal partnerships and business opportunities in the future. Graduate students enrolled in the university's online MBA and professional evening MBA are not expected to submit GMAT test scores during the application process. This stellar online MBA delivered by the Poole College of Management is priced at less than $50,000 and brings with it the business school's accreditation through the AACSB-International.
Affordability Score: 72.29
Convenience Score: 75.00
Reputation Score: 100.00
2
Fayetteville State University
College of Business and Economics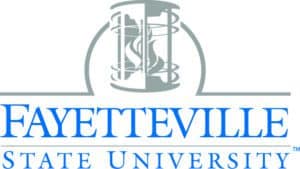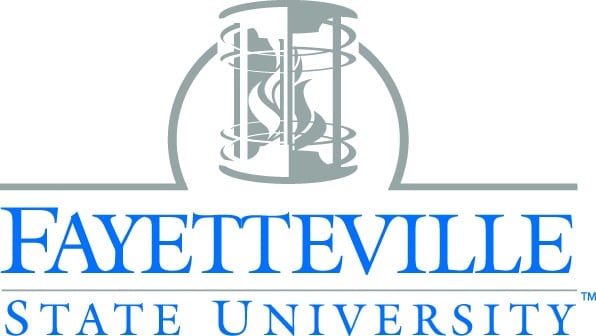 Fayetteville State University offers an online MBA with concentrations in Business, Entrepreneurship, Project Management, Finance, Healthcare Management, Marketing, International Business, and Management. The curriculum also includes optional graduate certificates in Business, Project Management, Cybersecurity Management, and Healthcare Management at the College of Business and Economics. Some online MBAs provide a low tuition rate but sacrifice in the areas of academic prestige, while others are backed by a respected accrediting entity yet cost so much that business school students find it difficult to pay for their education. This 36-credit hour degree is an excellent balance of an affordable tuition rate and solid academic integrity, which makes it an attractive program for every value-driven graduate student. This 100% online MBA is the most affordable degree within this ranking of North Carolina's best programs with a tuition rate of under $10,000. Students enrolled in this program have the added benefit of being able to choose a 100% online format for coursework or being able to take some classes at the school's campus in Fayetteville, North Carolina.
Affordability Score: 100.00
Convenience Score: 75.00
Reputation Score: 18.74
3
North Carolina A&T State University
College of Business and Economics

An online MBA with specializations in Accounting, Supply Chain Management, General Management, and Human Resource Management is offered at North Carolina A&T State University's College of Business and Economics. The business school at North Carolina A&T State University holds the distinction of being accredited by the prestigious AACSB-International. This accreditation gives students confidence that the College of Business and Economics is delivering the highest level of business education. Some excellent features of this program include a GMAT test score waiver for qualifying applicants, a 100% online format which allows students to complete assignments from anywhere they can find internet access, and an attractive tuition rate of less than $10,000. This 36-credit hour online MBA is the second-most affordable program within this ranking of the top distance programs in North Carolina. There are currently 12,142 students enrolled at North Carolina A&T State University seeking degrees at the bachelor's through doctoral levels.
Affordability Score: 99.10
Convenience Score: 75.00
Reputation Score: 18.74
4
University of North Carolina at Pembroke
School of Business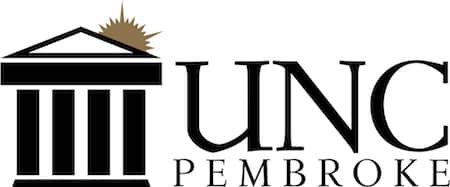 The School of Business at the University of North Carolina at Pembroke delivers a top-notch online MBA. The program designers at the business school have made it a priority that a distance learner would be exposed to all the major aspects of business, including such important subjects as accounting, marketing, finance, and economics.  While the entire program is provided 100% online, students can expect to continuously develop their interpersonal and management skills, which will be an asset to them for the extent of their professional careers in business leadership. Special attention is given to the vital areas of examining the nature of human behavior, the impact of financial decisions, organizational structures and processes, and the comprehensive elements of international business. The tuition rate of this 100% online MBA is well below $10,000, and the business school makes a GMAT score waiver available to qualifying applicants who possess the proper academic and professional work experience credentials.
Affordability Score: 99.01
Convenience Score: 75.00
Reputation Score: 18.74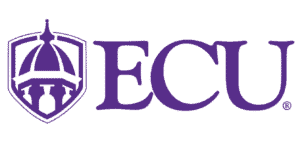 The College of Business at East Carolina University delivers an online MBA with certificates in Business Analytics, Supply Chain Management, Finance, Health Care Management, Project Management, Hospitality Management, Management Information Systems, and Marketing. This online MBA provides a flexible and engaging education in the theory and practice of solid business management, allowing graduate students to be engaged in a range of subjects that are vital to leadership. Topics like economics, marketing, supply chain management, accounting, finance, information systems, strategy, and operations management are explored throughout the degree's 33-credit hour format. Principles of Accounting and Finance, Principles of Business, Social Media Marketing, Comparative Management, Marketing Management, Strategic Management, Organizational Behavior, and Project Leadership and Communication are included as courses within this online MBA. The tuition rate for this top East Carolina online MBA program comes in at less than $15,000, which will be attractive to distance learners hoping to complete a high-quality business graduate degree without going into debt to do so.
Affordability Score: 96.28
Convenience Score: 75.00
Reputation Score: 18.74
What Are the Admission Requirements for an Online MBA program in North Carolina?
The process of applying for a degree like the online MBA can be a daunting one. At the root of the process is the fact that the business school is attempting to predict a student's success in their degree program. Looking at a student's past academic and professional experience goes a long way in being able to forecast if a student will complete what she started and make the grades throughout the duration of the program. While different schools will have different emphases, here are a few general admissions requirements one can expect when beginning the application process for an online MBA.
Transcripts/GPA/Degrees Attained are Important for the Online MBA
A business school needs to know what courses a potential graduate student has been exposed to. The admissions office will want to know where an undergraduate degree was completed and how well the student was able to grasp the concepts and perform during testing. A transcript that shows courses that were begun but then dropped may show a problem with commitment. While not all programs are created equally, many business schools hold an undergraduate or graduate degree with an AACSB-International, ACBSP, or IACBE accreditation in higher regard than one lacking that type of credentialing.
A Professional Resume is Important for the Online MBA
Students should take special care when designing a resume that a business school will review. Some online MBA degrees require that applicants have at least five years of managerial, professional, or entrepreneurial experience before they will be qualified to enter the program. Professional experience shows the business school that the student has been consistent in performing well at a job that requires discipline and sacrifice. Managerial experience shows that a graduate student has not only been responsible enough to hold down a job, but she has also been able to exercise leadership abilities and manage others well. Graduate students who have entrepreneurial experience can show business school leaders that they are self-motivated workers who use creativity to solve problems. A resume should have a professional look to it with only pertinent information that will be helpful to a business school and future employers.
Letters of Recommendation are Important for the Online MBA
As a resume reveals how an employee speaks about himself, letters of recommendation reflect how educators and employers speak about the business school candidate. An online MBA is a degree that can propel a working professional into the world of global business leadership. Employers of MBA students are going to be looking for men and women who can make wise decisions that affect entire organizations and who can lead others well through excellent communication skills. Well-written letters of recommendation from trusted sources in education and business can go a long way in helping a student look attractive to a business school which offers an online MBA. A business school applicant should ask respected educators and successful employers to write such documents, as this will help show how driven a student can be in a business program.
These are just a few of the components a business school will require of applicants interested in applying for the top online MBA programs in North Carolina. This degree is one of the best programs a working professional can pursue. While considering a degree might seem overwhelming to some, the best graduate schools in North Carolina offer many resources to program candidates.