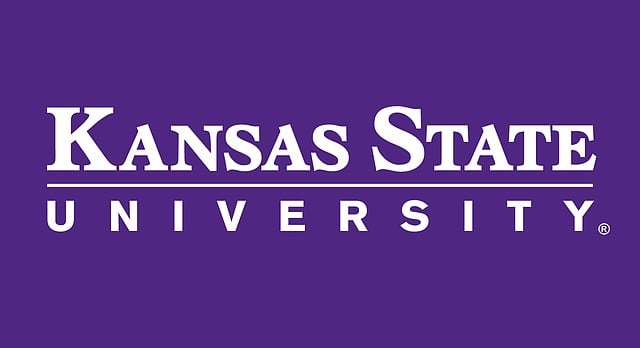 Accreditation
AACSB, Higher Learning Commission
The College of Business Administration at Kansas State University places students on a path to achieve their career goals. This AACSB accredited business school holds dynamic programs in a state-of-the-art building that opened in the Fall of 2016. This new building is student-centered with a financial research lab, investment management lab, the Entrepreneurship Center, the National Strategic Selling Institute, and spaces for executives-in-residence and corporate partners. The four academic departments that comprise the College of Business Administration are Accounting, Finance, Marketing, and Management.
Education
Undergraduate business majors include Accounting, Entrepreneurship, Finance, Marketing, Management, Management Information Systems, and Professional Strategic Selling. Students can also earn an in-demand undergraduate certificate in Business of Sports and Entertainment, Data Analytics, International Business, Integrated Investment Management, and Professional Strategic Selling. Graduate students can earn a Master of Business Administration, Master of Science in Data Analytics, or a Master of Accountancy.
Students are supported by a variety of resources to ensure their success, such as the K-State Business Executive Mentoring Program. This program pairs students with professionals to allow them to participate in job shadowing days. Graduate assistantships are also available and enable students to work with faculty on research studies and to grade undergraduate assignment. The Technology Entrepreneurship Intern Program provides students with the opportunity to work at three different organizations to understand how technology is integrated into the marketplace. Graduate students can also attend professional seminars on topics such as Business Success Metrics, Entrepreneurship, and Innovation. Practicums also provide a hands-on learning experience.
Student Life
CBA's annual student body enrollment consists of approximately 2,600 undergraduate students and 120 graduate students. Students can build relationships and perfect their leadership skills through 19 student organizations, such as Business Ambassadors, Entrepreneurship Club, Study Abroad Advocates, and Women in Business. Students wishing to study abroad can participate in faculty-led trips to Spain, Italy, and Germany. During these trips, students will tour companies and network with Americans working abroad.
There are also many professional development programs designed to prepare students for their future careers. The Career Accelerator program is an eight-week course with highlights such as writing a resume, mock interviews, creating a LinkedIn profile, mentoring, and networking events. Students can also receive one-on-one support via a career coach or opt to have an executive mentor to help them land an internship and develop professional skills. K-State, fortunately, has many corporate partners, such as Phillips 66, AT&T, Hormel Foods, Schlumberger, ConocoPhillips, John Deere, and Deloitte. The guest speaker series features presentations on relevant topics, such as Business Ethics, Diversity and Inclusion, and Entrepreneurship.
Online Programs
In the 2019 ranking, U.S. News and World Report ranked the Professional MBA Online 36th among Best Online Programs in the nation. To kick off this program, students will attend a mandatory two-day orientation, featuring teamwork, networking, and professional development. Students are also required to complete Professional Development, attend seminars, and take a faculty-led international trip. The remaining components of this program can be completed online. This unique MBA is the perfect blend of flexibility with coursework and in-person interactive sessions.
SEE ALSO