The state of Kansas goes by many names; it has been nicknamed the Midway State, the Sunflower State, the Wheat State, and the Jayhawk State. Now, Kansas might be known for many things, but what prospective graduate students need to be aware of, is that Kansas delivers some of the nations best online MBA programs.
The State
Kansas' capital city is Topeka, and it has been a member of the United States since 1861 when it joined the U.S. as the 34th state. Many know the actress Hattie McDaniel as the first African-American actress to win an Oscar for her part in "Gone with the Wind," yet few may know that the award-winning actress hailed from Kansas. This midwestern gem has a state population just under three million and sits at the very center of the 48 contiguous states.
The Online MBA
The MBA has come a long way since its introduction into higher education over a century ago. Today, the degree is offered in every state across the country, and with the introduction of the online format, it can be pursued by students stretched all over the globe.
The MBA was created for the purpose of training workers in business management techniques, in order to keep productivity up while advances were constantly being made in industry. Today, the online MBA still helps meet critical organizational needs by equipping leaders who can solve problems, make decisions, and communicate effectively. The curriculum driving the best online MBA programs in Kansas provide distance learners with a solid foundation in accounting, economics, finance, and management.
Online MBA students can enjoy a customizable course schedule that allows for the demands of a full-time work schedule and personal needs of dealing with family and home life. For many, the cost of higher education is a barrier for career development. Thankfully, each distance degree found in the list of Kansas' best online MBAs features a competitive tuition rate.
Methodology
Over 570 distance MBA programs were researched in order to find the best Online MBA programs in Kansas. They were first categorized based upon location and then ranked on their national reputation, affordability, and overall convenience for the working professional.
Reputation
The reputation for each program was calculated by data collected from national MBA ranking sources: US News and World Report, The Economist, and Businessweek. The rankings were converted to scores on a 100-point scale and then averaged to find a balanced consensus on each online MBA's reputation. This balanced reputation score attributes to 33% of the final ranking. It was then placed on a 100-point scale for the Reputation Score.
Affordability
All information on MBA tuition was taken directly from each university's website. The base tuition amount for the whole online MBA degree was calculated, without including fees, books, or lodging. This base tuition is placed on a 100-point scale and then inverted. The Affordability Score attributes to 33% of the final ranking.
Convenience
Each MBA's convenience is based upon if it can be completed in a 100% online format, as well as if the typical GMAT/GRE requirement is waived or omitted during the application process. The online format score and GMAT score is averaged to make the Convenience Score, and attributes to 33% of the final ranking.
1
Pittsburg State University Kelce College of Business - Pittsburg, Kansas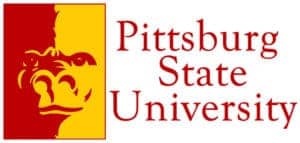 Pittsburg State University delivers Kansas' best online MBA through the Kelce College of Business. The business school offers wonderful concentrations in Human Resource Development, International Business, and Accounting. Coming in at less than $15,000 in base tuition, this top-ranking online MBA is also the most affordable in this list of the very best online MBA programs in Kansas. Students working at a steady pace throughout the program's duration can expect to graduate in just 12 months. The degree pays special attention to the needs of executive leadership and consists of 30-credit hours. All assignments, tests, projects, and lessons are delivered in a 100% online format, with zero campus visits to the Pittsburg-based school required from start to finish. The Kelce College of Business features five start dates each year and is accredited by the AACSB-International. The core courses found in this program consist of seven required classes including Financial Strategy, Strategic Management, Marketing Strategy, Management Control Systems, Quantitative Business Analysis, Leadership and Behavioral Management, and Business, Government and Society.
Affordability Score: 100.00
Convenience Score: 100.00
Reputation Score: 75.19
2
Emporia State University School of Business - Emporia, Kansas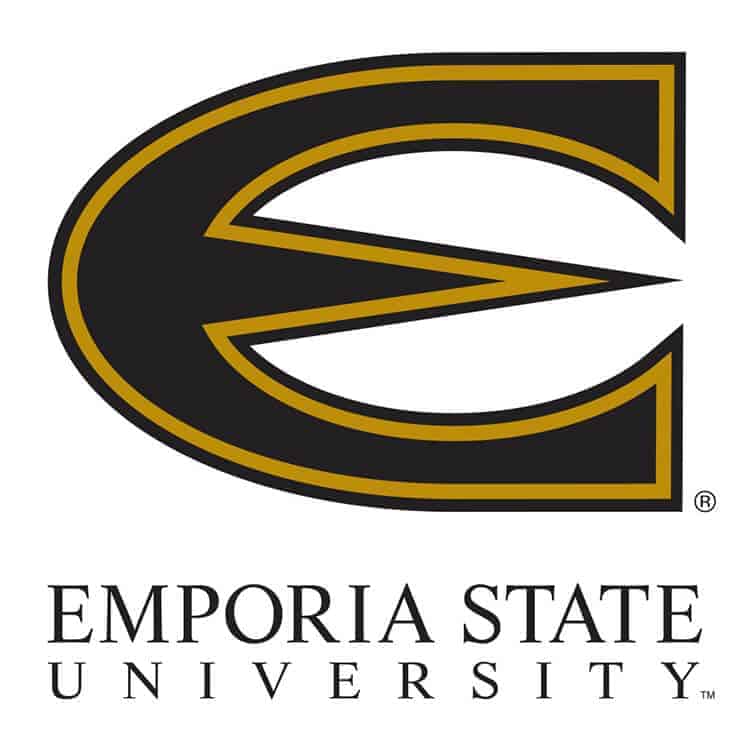 Emporia State University delivers an online MBA with an emphasis in Information Systems and Accounting at the School of Business. Behavioral Aspect of Management, Managerial Economics, Advanced Financial Management, Information Systems for Managerial Decision Making, Marketing Management, Quantitative Analysis of Business Decisions, and Business Policy & Strategic Management are all classes provided within this 100% online MBA. With a base tuition less than $15,000, this 36-credit hour degree is the second-most affordable programs in our listing. Students meeting the proper academic requirements do not need to submit GMAT or GRE test scores during the application process. While traditional MBA students can choose between several concentrations, online MBA students have a general business management curriculum making them marketable to every sector. Emporia State University dates back to 1863 but did not receive its university status until 1977. Today, the university maintains a student body of over 5,700 students seeking undergraduate, master's, and doctoral degrees.
Affordability Score: 98.11
Convenience Score: 75.00
Reputation Score: 75.19
3
Wichita State University Barton School of Business - Wichita, Kansas
An online MBA, that can be pursued with a Marketing specialization or as a general MBA, is delivered through Wichita State University's Barton School of Business. Decision Making Analysis, Advanced Strategic Management, Managerial Accounting, Marketing Management, Law and Ethics for Business, Managerial Finance, and Organizational Behavior are core courses included within this 36-credit hour program. The AACSB-International accredits the Barton School of Business, and the business school provides qualified graduate students with a GMAT waiver. No campus visits are asked of distance learners throughout the program's duration, although students can choose to take courses at the school's campus in Wichita, Kansas. Students lacking a business undergraduate degree are encouraged to apply for this program, but some leveling courses might be necessary. The university dates all the way back to 1895 when it was founded as Fairmont College. Today Wichita State University is home to the Shockers and features a student body of over 15,000 students seeking degrees at the associate through doctoral levels.
Affordability Score: 94.23
Convenience Score: 75.00
Reputation Score: 75.19
4
University of Kansas School of Business - Lawrence, Kansas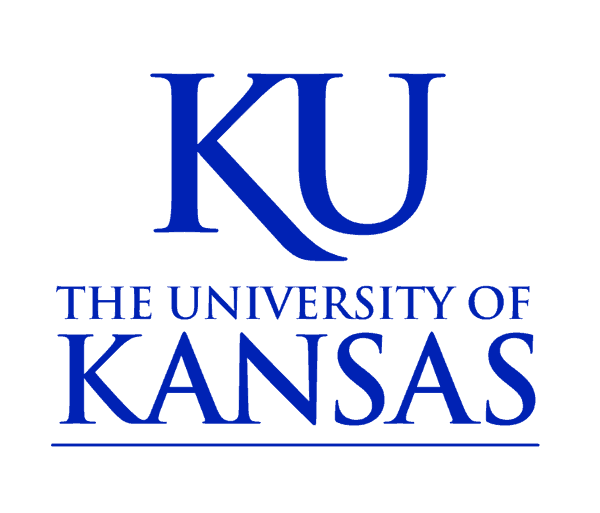 The School of Business at the University of Kansas provides an online MBA that is widely considered one of the best online MBA programs in Kansas. In addition to core business courses, students can pursue a Finance, Management & Leadership, or Marketing concentration. For just over $35,000 in base tuition, a distance learner can benefit from this remarkable online MBA that features a 100% online curriculum that can typically be completed in two years. The program designers have formulated this online degree to give students the tools they will need to lead with a comprehensive understanding of today's top business elements, which that can be applied to a wide range of professional settings. The business school presents incoming students with three start times each year provides a GMAT waiver opportunity for qualified applicants. The University of Kansas is home of the Jayhawks, and the university was established in 1865. The school maintains a campus in Lawrence, Kansas and 27,625 students are currently enrolled there.
Affordability Score: 71.50
Convenience Score: 75.00
Reputation Score: 100.00
5
Kansas State University College of Business Administration - Manhattan, Kansas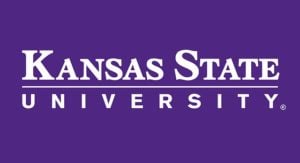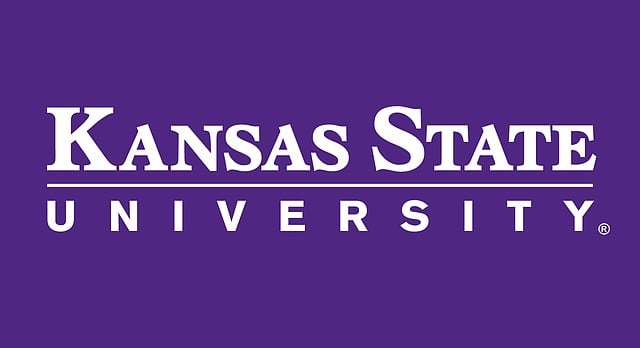 The College of Business Administration at Kansas State University delivers a high-quality and flexible online MBA. Foundations of Accounting, Marketing Concepts and Research, Economic Analysis for Business, Business Strategy, Foundations of Finance, Managing the Triple Bottom Line Business, PMBA International Business Experience, Informational Technology Strategy and Application, Operations and Supply Chain Management, and Managing Organizational Behavior are all courses delivered within this 30-credit hour degree. Kansas State allows qualified applicants the chance to waive up to nine credit hours of prerequisite courses, and a GMAT waiver is available to students with the proper academic profile. The College of Business Administration does require new online MBA students to enroll in a two-day regional student orientation. This short-term residency includes opportunities for team building and networking with built-in professional development elements. Students get to network with program staff and other students within the distance degree.
Affordability Score: 84.22
Convenience Score: 50.00
Reputation Score: 75.19
What are the Major Industries in Kansas?
The state of Kansas has a population of nearly 2.9 million residents. Affectionately known as the Sunflower State, Kansas' industry is driven by four key areas of commerce. Here is a detailed description of each area and how these industries work to make Kansas unique as a state in America's heartland.
Healthcare is the Highest Populated Industry in Kansas
With approximately 198,000 jobs in healthcare, this field of occupation is the biggest employer in the state of Kansas. Included in this professional scope of healthcare is social assistance. This type of care includes doctors, nurses, counselors, and social workers. Each of these professions involves extensive education and sometimes higher degrees like doctorates and MBAs. The online MBA in healthcare management is one of the sought-after programs for working professionals in Kansas that allows graduate students to work in full-time positions while working through courses online.
Manufacturing is a Popular Industry in Kansas
Kansas is well-known for the manufacturing of transportation equipment, including railroad passenger and freight cars, military aircraft, locomotives, and aircraft parts. This type of manufacturing relies on many different types of business management, including accounting, supply chain management, IT, and management. Managers of these divisions of manufacturing seek out higher degrees in business leadership like the online MBA to get ahead in business.
Retail is a Popular Industry in Kansas
Retail makes up nearly eleven percent of Kansas' workforce. Retail employment is unique in that it encompasses a wide range of employees; young employees without any formal training who may be working part-time jobs during their high school years and more established professionals in solid careers.
Education is a Popular Industry in Kansas
The education realm of business in Kansas includes nearly 150,000 workers in Kansas and includes teachers, professors, and administration at all levels. The state as a whole has a fairly large population of high school graduates that averages higher than the national average of 84%.
Why is the Online MBA a Valuable Degree to Pursue in Kansas?
Graduate students looking to raise their marketability among employers and become better equipped for higher-paying careers in business management are taking note of the online MBA. This distance degree has many advantages over similar degrees. Here are just a few reasons why you should consider pursuing one of the best online MBA programs in Kansas.
An Advantage of the Online MBA is the Time to Complete
Today's working professionals are needing to be efficient with their time and do not have the margin to spend years completing a degree. Some excellent online MBAs now allow students to complete an entire 30-credit hour program in just one calendar year. Some students have a lot of personal and professional demands that keep them from taking on an accelerated program. Online MBA students with more time restraints can often take over five years to graduate.
An Advantage to the Online MBA is the Cost of Tuition
Kansas offers some incredibly affordable online MBAs for a great value to graduate students. While the majority of online MBA programs in the nation have a base tuition that falls between $20,000 and $30,000, some high quality programs in Kansas can be found under $15,000. When adding this affordability with prestigious business accreditations like AACSB-International means that these Kansas online MBA programs offer extreme value.