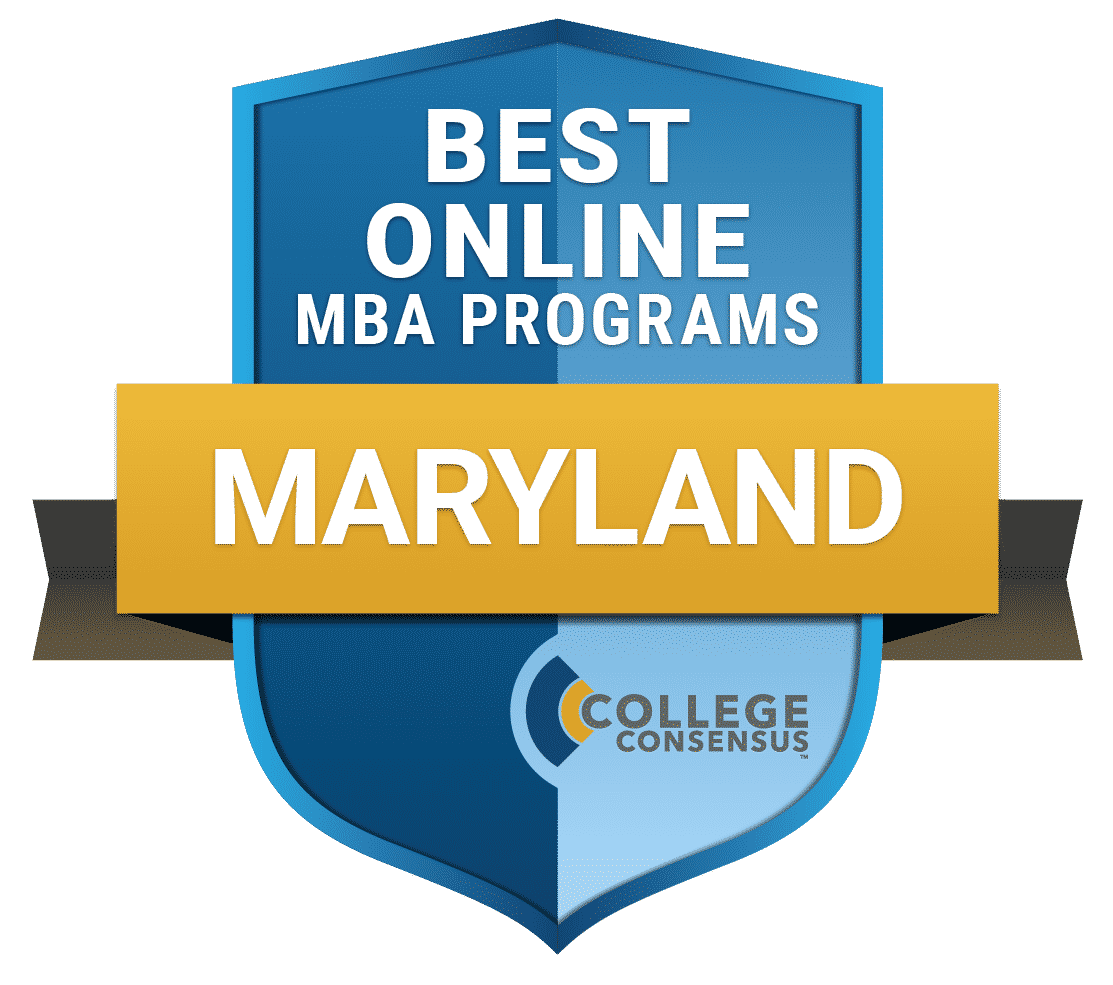 Although the state of Maryland is smaller compared to many of the states in the United States, it contains over 50 accredited universities and colleges providing top-notch programs, including the online MBA.
The State
The state of Maryland got its name from Queen Henrietta Maria, who King Charles wished to honor so many years ago. Maryland covers just over 12,000 square miles and consists of 40 state parks and seven state forests. Only six other states are older than Maryland as it was welcomed into the Union in 1788. The establishing of Washington D.C. was made possible after the United States was gifted the land for the national capital by Maryland.
The list of well-known native Marylanders includes abolitionists Frederick Douglass and Harriet Tubman, baseball and American icon Babe Ruth, and famous musicians Eubie Blake and Billie Holiday.
The oldest school in Maryland is St. John's College, which was founded as King William School in 1696. The most-recent university established in Maryland is 2008's University System of Maryland at Hagerstown. Maryland holds the distinction as being the 13th most educated state in the nation according to U.S. News and World Report. The trusted ranking entity has also shown the state of Maryland to rank as the fifth-best state for opportunity and eighth in the area of quality healthcare.
The Online MBA
Maryland is also a premier state for the online MBA. Students can find a distance degree in business at several top-notch business schools in the state with the convenience of online delivery and attractive tuition rates. The designers of these programs know that working professionals need flexibility and convenience in an online MBA, and some of these programs can be completed by working through 30-36-credit hours of content. A 100% online course delivery and perks like online applications and GMAT waivers are popular features among online graduate students in business. With features like these and more, we have compiled five of the very best online MBA programs in Maryland.
Methodology
To find the best Online MBA programs in Maryland, we researched over 570 online MBA programs in the country. After narrowing down the list by location, we ranked them based upon their affordability, convenience, and reputation.
Affordability
All base tuition information is taken directly from each MBA or university website and takes into account the whole online MBA, excluding fees, books, or lodging. To find the Affordability Score, this base tuition is placed on a 100-point scale and then inverted. This score attributes to 33% of the final ranking score.
Convenience
Each program's convenience is based upon if it can be completed 100% online and if the GMAT/GRE requirement is waived or omitted during the admission process. Each MBA has an online format score and GMAT score, which is averaged to make the Convenience Score. This score attributes to 33% of the final ranking score.
Reputation
The reputation for each online MBA is conceived by collecting information from national MBA ranking sources: US News and World Report, The Economist, and Businessweek. The rankings were converted to scores on a 100-point scale, and then averaged to find a balanced consensus for every online MBA. This averaged score was placed on a 100-point scale for the Reputation Score, and attributes to 33% of the final ranking score.
What Factors Currently Drive the Economy in Maryland?
During colonial America, Maryland's economy was based first and foremost on the production of tobacco. Indentured servants and slaves worked the fields to produce the tobacco that was sold to Americans and shipped to Europe. The early 1800s, however, saw a major shift in the region from agriculture to an economy based in industry and manufacturing. In a relatively short time, Maryland became a hotbed for commerce, metalworking, and shipbuilding. The city of Baltimore especially grew in prominence, and by the late 1800s, Baltimore was a major player in steel refining and men's clothing production.
Today, the state of Maryland thrives in the areas of service, trade, construction, and government. Maryland is one of the most highly-educated states in the country, and with Washington DC being an important part of the region, many highly-educated government professionals live nearby.
A popular degree for many professionals in government, for-profit, and nonprofit organization is the online MBA. This business degree is often thought of as the foundational graduate degree for anyone seeking advancement in business management.
What Qualities Should I Look for in an Online MBA program in Maryland?
Find an online MBA with business accreditation.
A business school that maintains a business school accreditation shows a candidate that the school adheres to high-quality standards each time the accrediting body audits the business school. Some of the most trusted accrediting bodies for American business schools are the Association to Advance Collegiate Schools of Business (AACSB International), the Accreditation Council for Collegiate Business Schools and Programs (ACBSP), and the International Accreditation Council for Business Education (IACBE). Besides trusting a business school backed by one of these organizations, these types of accreditations can make it possible for students to receive certain types of financial aid. High-quality accreditation is also valued by graduate programs which will often give incentives to candidates who completed undergraduate accredited by the AACSB.
Find an online MBA at a competitive price.
While students researching online MBA degrees will look at a number of factors when comparing programs, the cost of tuition is a major factor for many. Some graduate students enter into a program while still paying for undergraduate student loans, so they certainly are interested in finding the most bang for their buck. Some of the strongest online MBA degrees in Maryland come with competitive tuition rates, including Salisbury University and the University of Baltimore. Both these distance degrees are accredited by the AACSB-International, so they carry with them a highly-respected curriculum and educational reputation. You may be pleasantly surprised to know that both online MBA degrees also feature base tuition rates of less than $32,000.
Find an online MBA with a flexible schedule.
A major incentive of a degree like the online MBA is that a graduate student can progress through the degree's coursework online and not have to waste time traveling to a school's campus each week. While some online MBAs do require short residencies, many never ask a student to step foot on a college campus from the application process to graduation. The online MBA is also a great degree for professionals who have to set a class schedule around an active work schedule.
These are just a few of the reasons why pursuing the best online MBA programs in Maryland is a sound business choice for today's working professional.
Related Resources:
Best Undergraduate Business Programs
Most Affordable Online MBA Programs
Best No-GMAT Online MBA Programs
Fastest Online MBA Programs
Best 1-Year Online MBA Programs