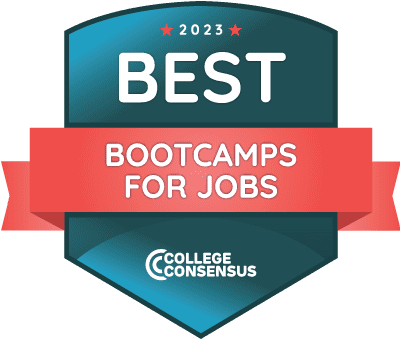 If you're looking for a job as a coder, the first thing you should do is get the right training. There are many coding bootcamps on the market that can help you locate a position once you have finished, but you want to start with a bootcamp that can give you a bigger advantage in the job market.
While there are some coding boot camps that may not offer job placement, there are many opportunities to find those that can assist in your job search. This is a very lucrative career path, so getting the knowledge, expertise, and some experience is a step in the right direction. Many of the best coding boot camps have resources available for students who successfully complete the programs that connect them with companies looking for people. Your objective is to find these boot camps.
A few ways to find these boot camps is by doing research, speaking to individuals who were students at these boot camps, and working with headhunters or other recruiting agencies that specialize in helping coders find job opportunities. Luckily, making the investment into a coding boot camp usually comes with additional perks like helping find a job.
Recommended Online Coding Bootcamps
Visit sites to learn more about enrollment, tuition, and aid
How We Chose the Best Boot Camps for Job Placement
Here's a list of the top 10 best coding boot camps for job placement options, along with their job placement numbers. It's important to keep in mind that just because the recruitment numbers are not what you may expect, do not count the program out. In many situations, the numbers are just part of the backstory, and your experience may be different from someone else's.
1. Hackbright Academy

Score – 88.54
Employment Rate: 96%
Graduating Salary: $100,000.00
Hackbright Academy, which is a part of Strayer Academy, is ranked among the best engineering and technology schools with regard to gender equality for all that attend. Hackbright Academy's campus in San Francisco is located in the heart of the capital of global tech. Noted as one of the best coding bootcamps for jobs, Hackbright Academy offers highly trained and experienced educators, mentors, advisors, career development, and a network of 1,000 graduates who have found rewarding careers in more than 100 of the largest and most well-known tech companies in the world after completing the full-stack program.
Some of Hackbright's coding bootcamp grads have found excellent jobs at Dropbox, Airbnb, Survey Monkey, Amazon, Reddit, Uber, Slack, Intuit, Eventbrite, and Google, among others. It is noted that Hackbright Academy's student graduation rate is 99%. With an employment rate of 96%, it is easy to see why the school has been spotlighted by Forbes, the NY Times, and Fast Company.
2. Codesmith


Score – 83.75
Employment Rate: 83%
Graduating Salary: $116,500.00
Codesmith, which has been honored more than once as an award-winning program, offers onsite and remote coding bootcamp options to those who wish to enter the tech field. The campus-based program in NYC is ranked as one of the best coding bootcamps for jobs and runs for thirteen weeks – Monday through Saturday. The remote coding bootcamp option is available as a full-time student (finishing in 13 weeks) or a part-time evening student (finishing in 38 weeks).
Codesmith is a CIRR-certified school, which means its student/graduate outcomes are verified by a neutral third party. Graduates of this cutting-edge coding bootcamp find rewarding tech careers working for Netflix, Meta, NPR, Amazon, Google, Microsoft, Twitch, Hulu, IBM, Disney, and more. Students interested in attending Codesmith have the option of enrolling in the software engineering immersive program or the newly offered data science and machine learning.
3. HyperionDev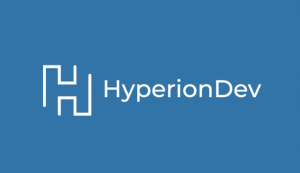 Score – 77.35
Employment Rate: 87%
Graduating Salary: $100,080.00
HyperionDev offers a variety of high-quality programs that rank among the best coding bootcamps for jobs in the marketplace. Each of their tech programs includes expert feedback, technical/educational support, and an online community to turn to for help and support after graduation in looking for employment. The campus programs are available in Scotland, at the University of Edinburgh, while the remote programs can be completed anywhere on the globe.
HyperionDev offers a certified full-stack web &software engineer bootcamp, a software engineer bootcamp, a full-stack web developer bootcamp, and a data scientist bootcamp. The certified program requires six months to complete as a full-time student and a year as a part-time student at HyperionDev. The other coding bootcamps can be completed in three months if studying full-time and six months for part-time students.
4. Fullstack Academy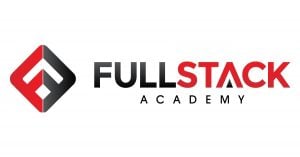 Score – 67.29
Employment Rate: 79%
Graduating Salary: $100,000.00
Fullstack Academy consistently ranks among the best coding bootcamps for jobs that are in high demand. Fullstack Academy, which is recognized to be a trusted education option in technology, offers several bootcamps depending on your area of interest and career goals. Fullstack's programs include full-time (4 months) software engineering, coding bootcamp for women, and non-binary students, cybersecurity analytics, data analytics, and product management.
Graduates of Fullstack Academy coding bootcamps find rewarding technology jobs working for companies like Etsy, Google, Spotify, American Express, Bloomberg, Black Rock, Wayfair, Simon, and Andium, to name a few. Fullstack Academy, in addition to the more than 800 companies graduates work for, continues to build partnerships throughout the global tech community, opening future opportunities for tomorrow's coding bootcamp graduates. Many of the coding bootcamp programs offered by Fullstack Academy are available with multiple start dates each year.
5. Coding Temple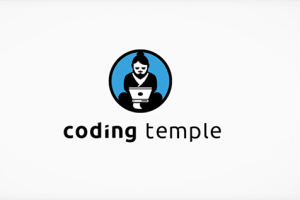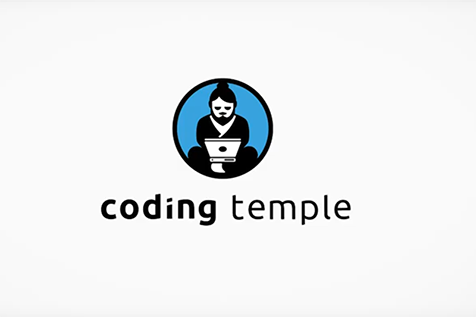 Score – 63.06
Employment Rate: 86%
Graduating Salary: $81,310.00
Coding Temple is a unique and successful educational technology school that was founded in 2015 to help others learn a skill that may help change their lives. The school offers a placement guarantee as means to show the confidence it has in its programs and educators. In 2022, Coding Temple created yet another first – digital credentials that are verifiable by potential employers, after it had launched a wildly successful self-paced online learning option for those individuals who wanted to enter the tech industry but had time limitations.
Coding Temple offers several programs that are ranked among the best coding bootcamps for jobs and job seekers. These include front-end development, blockchain development, data analytics, and software engineering. In addition, in keeping with its original mission, Coding Temple offers several payment plans, including an interest-free loan and deferred payments – not due until you are gainfully employed. The program costs include individual guidance/feedback, lifetime support, and a professional portfolio.
Ready to start your journey?
6. Parsity

Score – 61.84
Employment Rate: 92%
Grad Salary: $68,750.00
Parsity is among the most affordable as well as the best coding bootcamps for jobs in the marketplace. Parsity's online coding bootcamps offer flexibility to both full-time and part-time students, with posted and transparent outcomes that are CIRR (Council on Integrity in Results Reporting) certified and, therefore, reliable and trustworthy.
Parsity's online full-time coding bootcamp can be completed in 3 months. This program requires a full-time commitment from students who begin a job search after successfully completing the program. The part-time coding bootcamp is designed for those who wish to continue working while enrolled in Parsity's coding bootcamp and is flexible enough to be completed in six months. And in addition to one-on-one mentoring during the program, Parsity offers one-on-one career coaching – all included for the same low price.
7. Juno College of Technology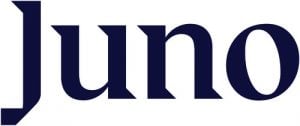 Score – 56.07
Employment Rate: 91%
Grad Salary: $62,400.00
Juno College of Technology (formerly HackerU, founded in 2012) has been training technology and coding specialists for more than a decade and currently boasts a graduation rate of 100% and an employment rate that nears 91%. Juno College of Technology offers several programs that have been recognized to be among the best coding bootcamps for jobs. Juno's bootcamps prepare students for rewarding careers as web designers, front-end web developers, software developers, and more.
Coursework includes HTML5, JavaScript, Rest APIs/Firebase, and Web Accessibility, to name a few. Graduates of Juno College of Technology receive specialized career support that includes one-on-one coaching, an opportunity to create a professional portfolio, resume guidance, and mentorship from previous Juno graduates. Bootcamp grads from Juno College of Technology have been hired by a variety of global companies that include Cineplex, Shopify, Google, TD Bank, Slack, Toronto Star, and more.
8. Rithm School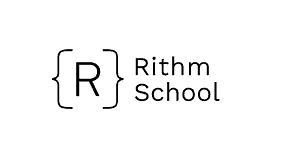 Score – 55.75
Employment Rate: 65%
Grad Salary: $107,300.00
Rithm School, which is located in San Francisco, California, offers a variety of tech-based programs and bootcamps to meet the needs of new and experienced web and tech professionals. Their full-time program is ranked among the best coding bootcamps for jobs, given it can be completed in as few as sixteen weeks – covering lectures, projects, take-home challenges, and study/review of essential subjects. For those students with interest, the Rithm School offers free online courses in a variety of tech-related subjects.
It is noted that there is prework required for students preparing to enroll in the Rithm School's coding bootcamp. The featured coursework for this coding bootcamp from Rithm School includes front-end development & JavaScript, full-stack web development & python, SQL, Flask, single page applications using Node.js & React, and a host of professional projects and more.
9. Code Platoon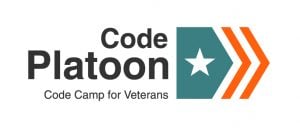 Score – 54.65
Employment Rate: 80%
Grad Salary: $80,000.00
Code Platoon is a technical education school that offers a variety of programs that are ranked among the best coding bootcamps for jobs. Code Platoon specializes in serving the educational needs of veterans and their spouses. These bootcamps are available in a number of formats – immersive, evenings, weekends, remote, in-person, as well as a self-paced program.
The available bootcamps programs from Code Platoon include full-stack software engineering immersive and DevOps engineer immersive, both running 15 weeks. The school's expenses and tuition have the potential to be paid for by VET TEC – a funded educational program that provides training in a focused area of technology through a trade school or bootcamp program. Each of Code Platoon's coding bootcamps is offered with multiple start dates throughout each calendar year.
10. App Academy
Score – 54.24
Employment Rate: 68%
Grad Salary: $101,000.00
App Academy, which was founded over a decade ago, offers both on-campus and remote coding intensive programs that rank among the best coding bootcamps for jobs and job seekers. The campus-based program runs four months and is available in New York City (in the heart of Greenwich Village) or San Francisco and typically has a student-to-instructor ratio of 2 to 1.
The full-time online software engineering program can be completed in 24 weeks, whereas part-time students have a flexible schedule to study at a slower pace. And App Academy no longer requires students to pay a deposit when enrolling for the first time as a part-time candidate. All graduates create a professional and memorable portfolio that can be used in the job search as it reveals your talents and abilities to potential employers. Grads of App Academy have been hired by Microsoft, Meta, Slack, Zendesk, Google, Slack, Uber, and more.
Recommended Online Bootcamps
Explore our featured online programs to find the right match for you today.
Do Coding Bootcamps Provide Guaranteed Job Placement?
While most coding boot camps have areas where they groom their students and help them find jobs, there are some online coding boot camp with job placement centers where students don't find a job right away. There are also coding boot camps with no job placement scenarios. In most cases, there are always career resources to help and assist students. A free coding boot camp with job placement is uncommon unless there is a scholarship of some sort involved.
Most major coding boot camps are quite expensive. While no organization wants to guarantee job placement, the likelihood of graduates getting placed into a role is high. These boot camps have built relationships with major organizations that are always looking for great talent. Additionally, there are many organizations and businesses that get in touch with these boot camps because they are looking for candidates based on certain specializations.
You will find some of these boot camps have their own versions of outsourcing agencies which may also hire students and help them get placed through hands-on experience. Their extensive network reach and ability to help students with firsthand information from instructors who already work in the field is invaluable and aid in properly placing students in roles that cater to their learning.
Guaranteed job placement is never broadcasted. Instead, the boot camps provide their metrics and placement rates to help students determine which boot camp will be best for them after they have done the research on costs, tuition, and the likelihood of obtaining a scholarship. The career services departments at these boot camps work very hard in cultivating partnerships to ensure their students are able to showcase their skills which may end up in them getting a job.
How Likely Am I to Get a Job After Coding Bootcamp?
Most students attending one of these top boot camps will go through coding boot camp job placement and are usually successful. Judging from the coding boot camp job placement rates listed, it is not far-fetched to be confident in securing a role after successfully completing one of the boot camps and going through their career success programs. All of the boot camps listed are popular and can be placed in the category of best online coding boot camps for job placement. Every student and specialization is different, so assuming some of the best coding boot camps for jobs are better than others can really depend on the student.
With so much at stake, these opportunities for job placement after coding boot camp are real. Students should expect networking and connections to take place that will help move them to the next level and acquire a role in their new skillset. Nothing in life is guaranteed, but these boot camps do a very good job of helping their students get the most out of the investment they made to pursue a new career.
While it is always good to have an outlet that can help connect you to organizations and businesses that are looking for individuals with your skillset, it is always a good idea to be proactive. That means starting a portfolio from the very beginning to see how the skills have developed over time. Additionally, building your own network can give you an advantage over those who don't have any networks in place. Joining professional organizations and reading as much as you can about what's going on in the industry can help point you in the right direction.
These boot camps are rigorous and designed to position you for a job after the boot camp. They work diligently with students before, during, and after the boot camp to ensure they have the very best options on the market for getting a role that they can thrive in. In most cases, according to the percentages, the likelihood of getting a job after attending a coding boot camp is high, especially with so much demand in the market. As long as the demand is high, getting a job should be no problem.
Related:
The Coding Boot Camp Directory
Most Affordable Coding Bootcamps
Ultimate Guide to Coding Boot Camps
Are Coding Boot Camps Worth It?
Can I Earn College Credit at Coding Bootcamps?
Are Coding Bootcamps Accredited?
What's a Typical Day Like in a Coding Bootcamp?
Do I Have to Know How to Code Before I Apply to a Coding Bootcamp?