If you're looking for a job as a coder, the first thing you should do is get the right training. There are many coding bootcamps on the market that can help you locate a position once you have finished, but you want to start with a bootcamp that can give you a bigger advantage in the job market.
While there are some coding boot camps that may not offer job placement, there are many opportunities to find those that can assist in your job search. This is a very lucrative career path, so getting the knowledge, expertise, and some experience is a step in the right direction. Many of the best coding boot camps have resources available for students who successfully complete the programs that connect them with companies looking for people. Your objective is to find these boot camps.
A few ways to find these boot camps is by doing research, speaking to individuals who were students at these boot camps, and working with headhunters or other recruiting agencies that specialize in helping coders find job opportunities. Luckily, making the investment into a coding boot camp usually comes with additional perks like helping find a job.
Recommended Online Coding Bootcamps
Visit sites to learn more about enrollment, tuition, and aid
How We Chose the Best Boot Camps for Job Placement
Here's a list of the top 10 best coding boot camps for job placement options, along with their job placement numbers. It's important to keep in mind that just because the recruitment numbers are not what you may expect, do not count the program out. In many situations, the numbers are just part of the backstory, and your experience may be different from someone else's.


Codesmith is one of the best online coding boot camp for job placement options on the market, with job placement of 92%. Most coders who are placed into a role have average salaries of $118,250. Codesmith has full-time and part-time immersive programs, as well as under the hood courses to get students on the right track. Awarded the best coding boot camp from many outlets, they have campuses in Los Angeles and New York, with remote programs available as well. The program offers full-stack software engineering, a strong community, machine learning, computer science, and scholarships and financial aid opportunities to assist in paying for the program.
The 12-week coding boot camp focuses on creating engineers, teaching JavaScript and computer science. Students go through the program, which ends with an extensive hiring support program that prepares students for what happens after the 12-week program. Students are guided through hiring, learning interview strategies, how to develop their portfolios, and have post-graduation check-ins. The curriculum takes a 4-year CS degree and translates it into what coders immediately need, such as computer science, front end development, back-end development, and groundbreaking tech. They learn algorithms, system design, data structures, programming paradigms, and design patterns.

DevMountain is classified as a best coding boot camp for job placement, and they have a placement of 87%. The average salary from job placement is $64,222. DevMountain has a series of courses, including Coding Basics, Web Development, Java Software Engineering, Python Software Engineering, Data Analytics, IOS Development, QA Software, UX Design, and Cybersecurity. There are three campuses – one in Utah, one in Dallas, Texas, and the remote online location. The program has financing, scholarships, and housing. There is an extensive online application process, a phone consultation, and then a skill review.
The program has extensive career support where they help optimize the resume and build a personal brand on social media and via portfolio. They also walk students through interview preparation and have networking events for students to liaise with employers. Their career support provides access to mentors and instructors and one-on-one support.
Many boot camp students benefit from being a part of a community where learning new things to make it in the coding world are second nature. Students who wish to pursue a career in tech will acquire all the tools they need.


Students of the Tech Elevator boot camp are in the 85% job placement category. Upon getting a position, the average salary starting out is about $60,000. The school has a number of campuses – Cincinnati, Cleveland, Columbus, Dallas, Philadelphia, Pittsburgh, Wilmington, and online, including live remote sessions. The boot camp is designed to provide a quality path for entering the tech field. They have a full-stack curriculum and push their Pathway Program to get students into the field with software developer jobs.
Their career resources are extensive, including career support that helps build out resumes, go through interviewing skills, network across LinkedIn and other job areas. The boot camps are 14 weeks and students learn the Java or .NET language depending on the program. Specific technology students learn include HTML, CSS, JavaScript, and SQL. While students do not have to know coding before applying to the boot camp, knowing a little on what to expect is recommended.
The school has relationships with hundreds of companies, include Fortune 500's and startups. This helps in getting students placed after completing the program to start their careers. The instructors have decades of experience to ensure students have the most current advantage.
Recommended Online Coding Bootcamps
Visit sites to learn more about enrollment, tuition, and aid

Hack Reactor is known as one of the best coding boot camps for aspiring software engineers in the industry. With an 80% placement rate, most people getting jobs from this boot camp make about $80,000 on average. Their graduates are hired all over the world and work at places like Google, PayPal, Apple, Linkedin, Microsoft, Yahoo, Amazon, and Facebook. The boot camp experience at Hack Reactor is not easy. There are three different programs: 12-week immersive, 36-week online immersive part-time, and the 19-week online immersive.
In order to prepare for the boot camp, there are basic prep options, which are free, and premium prep which is $250. There is a huge community of professionals that help students move through the program. Hack Reactor not only provides students with industry-based skills but provides hiring pipeline programs with their employer partners. This helps students learn what they need to with the confidence that they will be exposed to and able to network with major employers that want their skills. There are payment plans and scholarships available for students. It begins with the application, then the non-technical skills assessments, prep, and the technical admissions assessment. The rest starts once the boot camp begins.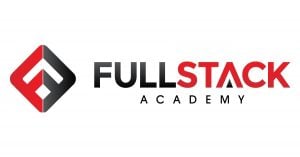 The Fullstack Academy has a job placement rate of 79%. The average salary after placement is $85,200. The boot camp helps prepare students for lucrative careers in tech. They have immersive programs where students learn coding, cybersecurity, or data analysis. With two campuses, the New York and the online program, students can have selections in full-time coding, part-time coding, women and coding, online coding, future code, data, cyber, and data analyst training accelerator. There are also four prep courses: Intro to Coding, Bootcamp Prep, Intro to Cyber, and Intermediate Cyber Prep.
Fullstack has had its graduates hired all over the world from large firms to start-ups and mid-sized companies. The boot camp preparation helps students become competitive and in high demand. Most students get jobs in software engineering, data analytics, and cybersecurity. Their career success team is focused on providing workshops, one-on-one office hours, and recruiting trends to make sure students are well prepared. Some of the support provided through Career Success includes resume feedback, mindset and confidence building, job search tactics, networking support, interview prep, and negotiation tips. Some of the companies that have hired graduates include BlackRock, Etsy, Spotify, American Express, Bloomberg, and Wayfair.

Galvanize has a job placement rate of 75%, with a starting salary of $80,000 on average for its graduates. There are four boot camps: Software engineering immersive, software engineering online immersive, software engineering online immersive part-time, and software engineering with JavaScript and Python. There is also a software engineering immersive prep online course available for students who want or need extra preparation prior to beginning. There are seven campus options for students in Austin, Boulder, Denver, Phoenix, San Francisco, Seattle, and remotely. Graduates of the program have found jobs at Tesla, Amazon, IBM, Twitch, and Google. Financing options are available for tuition.
Galvanize has a grad standard and works with corporate entities in upskilling their employees. They work with companies to create a talent pipeline full of professionals they need to move the needle forward. They also have management workshops and curriculum as a service, which their own students are immersed in to be available as talent for these organizations. One of the highlights of Galvanize and their boot camps and programs is the military career skills program, which helps set military persons up for lucrative careers in tech in and out of the military.

The job placement for Digital Crafts is at 73%. On average, the starting salary for someone who participates in the boot camp is $67,000. There are three full-time boot camps: web development, cybersecurity, and UX design. There is also a part-time web development boot camp. Free intro courses also help students figure out what they want to do. In the web development boot camp, students learn full-stack JavaScript, Python, React, SQL, HTML, CSS and other tech. The UX Design boot camp focuses on UI designer, UX experience designer, product designer, and UX researcher. There is an online and hybrid learning format, with local communities in Atlanta, Austin, Chicago, Dallas, Houston, and Tampa. Tuition payment plans and financing are available for students.
There is a dedicated career services team available for students while going through the boot camp and upon graduation. Students get resume review guidance, portfolio guidance, introductions to alumni and networking, and more. Students build a professional portfolio, learn how to perfect their online presence, have mock interviews, get resume and cover letter reviews, experience presentations, and career talks, as well as guest speakers. Students from these boot camps have been hired at indeed, ADP, McKinsey and Company, Georgia Tech, The New York Times, Facebook, and Turner.

The job placement rate for App Academy is 68%, with salaries usually around $95,450. This is a very good starting salary for students who are just graduating from their boot camps. The boot camps at App Academy have been named Best Coding Bootcamp, Best Online Bootcamp, and Best Coding Bootcamp in New York City. Students and employers both flock to join. They have assisted over 4,500 students in getting hired at over 2,000 companies and organizations. They have three boot camps: the 16-week software engineering immersive which is full-time, the 24-week online software engineering immersive which is full-time, and the part-time online software engineering immersive.
There are two different preparation opportunities, including the boot camp prep live online which is 4 weeks, or the self-paced online which is on your own time. For students who are not able to get fully immersed into the paid plan, there is also a free plan where students gain access to the same full-stack curriculum but it is community-driven. There is no assistance on the free plan, but community chat can help with questions and support. One of the unique things about App Academy is that students have deferred tuition, where they pay no tuition until they have a job. This makes their boot camp very popular.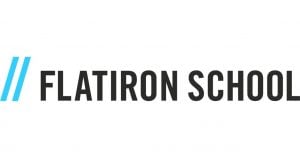 The Flatiron School has a job placement rate of 67%, with starting average salaries around $74,962. Their programs include cybersecurity, data science, product design, and software engineering. The boot camps vary based on a 15-week intensive, or 20,40, or 60 weeks online-paced options. There are also in-person or online programs. There are a number of locations, including online, Austin, Chicago, Colorado Springs, Denver, New York, Seattle, and Washington, D.C. The school is known for their immersive, outcomes-driven curriculum for students who are looking for tech careers in software engineering, data science, product design, or cybersecurity. They also provide targeted solutions for organizations, which can assist in placement of talent once their graduates are ready.
They have an entire career services program with career coaches that helps prepare their graduates to work for some of the largest organizations in the world. These include Amazon, Dow Jones, IBM, Google, Citi, Facebook, Shopify, and more. They have a proven job search framework in place that includes 180 days of career coaching that includes resume reviews, mock interviews, and other strategies prior to being placed with an organization. Students have access to over 100 lessons, including resume and cover letter templates. The school has a "Get Hired Game Plan" that yields great results for their students, complete with weekly action items to do. The relationships they have with companies of all sizes helps place candidates in roles that fit their personalities and skillsets. This helps set them apart from a lot of coding boot camps because one of their main focuses is on getting their graduates placed with organizations so they can begin working almost immediately upon graduation.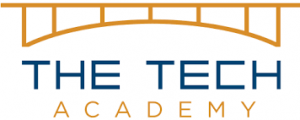 The Tech Academy has a job placement rate of 62%, with salaries for their graduates starting out around $72,500. They have two campuses: Portland and Utah. There are multiple boot camps for coding in a wide range of subjects that include computer programming, mobile app development, website development, data science, design, game development, and cyber security. The boot camps are 22 weeks full-time, and 40 weeks part-time. There are also several payment and financing options available for students. The software developer boot camp is the most comprehensive of the programs, with the highest graduate salary and job placement rate of all the programs. This boot camp includes two 2-week live projects that can be added to the resume.
The Tech Academy's students are trained in C#, Python, HTML, CSS, JavaScript, React.js, Bootstrap, SQL, Agile/Scrum, DevOps, data science, cyber security, UI/UX design, mobile development, machine learning, AI, and version control. There is an entire program developed to assist companies that are seeking graduates who have this knowledge, expertise, and skill set. They work with the school via the job placement department. There are also some major partners behind their job placement, including WorkSource, VA, Academy of Learning Career College, Jooble, and Pitman Training. Corporate training and services are also available to help organizations realize their needs and get the right talent in place to help move their companies forward. This is done through Prosper I.T. Consulting, which offers a wide variety of services.
Recommended Online Coding Bootcamps
Visit sites to learn more about enrollment, tuition, and aid
Do Coding Bootcamps Provide Guaranteed Job Placement?
While most coding boot camps have areas where they groom their students and help them find jobs, there are some online coding boot camp with job placement centers where students don't find a job right away. There are also coding boot camps with no job placement scenarios. In most cases, there are always career resources to help and assist students. A free coding boot camp with job placement is uncommon unless there is a scholarship of some sort involved. Most major coding boot camps are quite expensive. While no organization wants to guarantee job placement, the likelihood of graduates getting placed into a role is high. These boot camps have built relationships with major organizations that are always looking for great talent. Additionally, there are many organizations and businesses that get in touch with these boot camps because they are looking for candidates based on certain specializations.
You will find some of these boot camps have their own versions of outsourcing agencies which may also hire students and help them get placed through hands-on experience. Their extensive network reach and ability to help students with firsthand information from instructors who already work in the field is invaluable and aid in properly placing students in roles that cater to their learning.
Guaranteed job placement is never broadcasted. Instead, the boot camps provide their metrics and placement rates to help students determine which boot camp will be best for them after they have done the research on costs, tuition, and the likelihood of obtaining a scholarship. The career services departments at these boot camps work very hard in cultivating partnerships to ensure their students are able to showcase their skills which may end up in them getting a job.
How Likely Am I to Get a Job After Coding Bootcamp?
Most students attending one of these top boot camps will go through coding boot camp job placement and are usually successful. Judging from the coding boot camp job placement rates listed, it is not far-fetched to be confident in securing a role after successfully completing one of the boot camps and going through their career success programs. All of the boot camps listed are popular and can be placed in the category of best online coding boot camps for job placement. Every student and specialization is different, so assuming some of the best coding boot camps for jobs are better than others can really depend on the student. With so much at stake, these opportunities for job placement after coding boot camp are real. Students should expect networking and connections to take place that will help move them to the next level and acquire a role in their new skillset. Nothing in life is guaranteed, but these boot camps do a very good job of helping their students get the most out of the investment they made to pursue a new career.
While it is always good to have an outlet that can help connect you to organizations and businesses that are looking for individuals with your skillset, it is always a good idea to be proactive. That means starting a portfolio from the very beginning to see how the skills have developed over time. Additionally, building your own network can give you an advantage over those who don't have any networks in place. Joining professional organizations and reading as much as you can about what's going on in the industry can help point you in the right direction. These boot camps are rigorous and designed to position you for a job after the boot camp. They work diligently with students before, during, and after the boot camp to ensure they have the very best options on the market for getting a role that they can thrive in. In most cases, according to the percentages, the likelihood of getting a job after attending a coding boot camp is high, especially with so much demand in the market. As long as the demand is high, getting a job should be no problem.
Related:
The Coding Boot Camp Directory
Most Affordable Coding Bootcamps
Ultimate Guide to Coding Boot Camps
Are Coding Boot Camps Worth It?
Can I Earn College Credit at Coding Bootcamps?
Are Coding Bootcamps Accredited?
What's a Typical Day Like in a Coding Bootcamp?
Do I Have to Know How to Code Before I Apply to a Coding Bootcamp?