Coding is one of the most lucrative employment options out there when it comes to digital technologies. Finding an affordable coding bootcamp will help you gain the skills and abilities you need to become a coding specialist. Bootcamps are an ideal way to gain the education you need in a short amount of time. Bootcamps provide a lot of information in a fast-paced environment where students get a good idea of the type of work they will be doing once they receive their certification and begin working.
Coding specialists have an unlimited number of opportunities when it comes to employment. Some may also allow the specialist to work from home. This provides them with a flexibility they would not be able to achieve with other types of employment. Researching the best coding bootcamps is a great way to explore the options that may be available within the coding field. Bootcamps are meant to provide all of the needed information without taking a large majority of your time. They are fast, effective, and in most cases, affordable.
Recommended Online Coding Bootcamps
Visit sites for more information on enrollment, tuition, and aid
Is a Cheap Coding Bootcamp Worth it?
Most affordable coding bootcamps go above and beyond just offering the skills that are needed to be a coding specialist. They also offer valuable resources that can be used to not only change careers, but find a career in coding that can be very productive and extremely lucrative. For individuals who want to transition from one career to another, earning a full degree can be hard. Choosing a coding bootcamp program will provide them with everything they need to at least get started.
The following bootcamps are presented in order of their price, from lowest to highest. This list is not a ranking of quality, but of cost.
1. NuCamp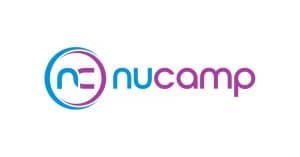 NuCamp offers unique coding bootcamp options from its Bellevue, Washington campus. These programs were initially developed to ensure there were affordable and accessible coding bootcamp options available to everyone interested in learning the art of coding. The most affordable coding bootcamps from NuCamp include – Web Development Fundamentals), Back End, SQL & DevOps, Full Stack Web + Mobile, Front-End Web + Mobile, and Job Hunting. These programs are offered in flexible formats – online, on-campus, or a hybrid combination.
NuCamp's Front Stack Web & Mobile App Developer can be completed in 22 weeks for a total cost of $2,604, due in seven equal payments of $372. Nucamp offers this Front Stack Web Development program in a variety of locations which includes Albuquerque, NM; Anchorage, AL; Athens, GA; Aurora, IL, and Amarillo, TX. This program can be completed as a part-time student, which makes it an excellent fit for those who want to keep their day job while pursuing a new career in technology.
Cost – $2,604.00
2. Jax Code Academy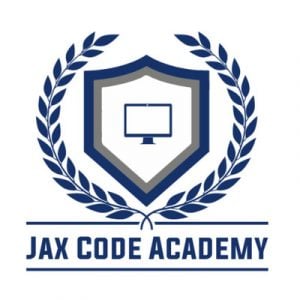 Jax Code Academy offers a campus or online-based Full-Stack Coding Bootcamp that is recognized to be among the most affordable coding bootcamps available. Jax Code Academy's immersive full-stack development program runs twelve weeks and is based in Jacksonville, Florida. The coding program offers graduates the opportunity to gain in-demand skills and develop the tools to land a well-paying, secure job in the field of technology. In addition, each of Jax Code Academy's graduates meets the eligibility requirements for an internship to gain hands-on, practical experience before embarking on their career in technology.
Featured coursework for Jax Code Academy's web development bootcamp includes HTML, JavaScript, MySQL, Python, React, Tailwind, CSS, and Node, to name a few. The program is typically offered with three start dates each year – January, May, and August and those applicants that apply need not have any previous experience in or a computer science degree or experience to meet the qualifications.
Cost – $4,000.00, with payment plans available.
3. TrueCoders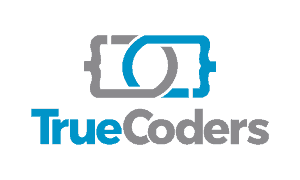 TrueCoders offers a Full Stack Web Development Program that has been recognized as one of the best coding bootcamp in 2023 by Course Report. TrueCoders Full Stack Web Development program is available completely online (for students interested in studying remotely), and those interested in applying are required to have no coding experience. TrueCoders program is also recognized among the most affordable coding bootcamps – with two scheduling options. The first is a nine-week live course that meets Monday through Friday from 9 in the morning until 3 PM or a self-paced flexible program.
The featured curriculum for TrueCoders' coding bootcamp includes HTML, CSS, Account Setup/Version Control, JavaScript, Error Handling, Higher Order Functions, plus a variety of full stack, node, SQL, etc. The coding bootcamp programs from TrueCoders are offered with multiple start dates each year. In addition, the program offers students unlimited one-on-one support from instructors – from Monday to Friday – 9 AM through 8 PM CST.
Cost – $6,500.00
Recommended Online Bootcamps
Explore our featured online programs to find the right match for you today.
4. HyperionDev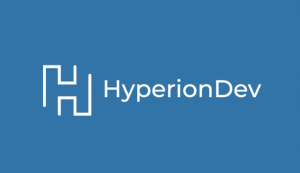 HyperionDev offers several of the most affordable coding bootcamps that are available for full-time and part-time students. Part-timers enrolled in HyperionDev's certified Full Stack Web & Software Engineer coding bootcamp finish in 12 months with 10 to 20 hours of time/week required to complete the program. The full-time option is completed in six months, with twice the required weekly time commitment for full-time students. This coding bootcamp offers expert and quality code reviews on a one-on-one basis.
HyperionDev's immersive coding bootcamp offers an in-depth look at advanced coding, coupled with practical skills, which prepares students for a variety of rewarding roles or positions in web and tech development. Additionally, graduates of this HyperionDev receive career support that helps connect graduates with potential employers in the tech field. HyperionDev also offers on-campus programs in coding and other technology-based programs from their campus at the University of Edinburgh in Scotland.
Cost – $7,200
5. CareerFoundry


CareerFoundry, with online and on-campus program options, is ranked among the most affordable coding bootcamps available in the education marketplace. CareerFoundry's available and flexibly-scheduled coding bootcamp has the potential to transform your career. Depending on your exact career goals and chosen program, this can happen in as little as five months – even for those full-time students who continue to work and have no previous coding experience.
In addition to intro and advanced topics, Career Foundry offers a Full Stack Web Development coding bootcamp which is offered online, taught by experts, supported by one-on-one mentors, and easily completed in only ten months from start to finish – as a part-time student. By the end of the program, graduates will have the opportunity to build an impressive web development portfolio based on real-world projects. Career support and job prep is provided, and the school offers a strong job guarantee.
Cost – $7,900.00
Ready to start your journey?
6. Parsity

Parsity offers a limited-spaced program that is recognized to be among the most affordable coding bootcamps available. Parsity's software engineering bootcamp, which allows for only ten spots each session, prepares students with the technical skills they need to begin a new career in tech. The coding bootcamp is available for part-time students (completed in approximately six months) or full-time students (completed in approximately three months).
Students enrolled in Parsity's self-paced software engineering and coding bootcamps complete classes in HTML, JavaScript, CSSm Redux, React, MVC Design Patterns, Client-Side APIs, Database Modeling, SQL, and two full stack practicums, plus a group project and a capstone project that allow students to combine the skills learned in the program. Parsity also provides its students with a one-on-one software engineering mentor who has had professional experience working for IBM, Citrix, and RevOPS – throughout the program – starting on day one.
Cost – $7,900.00, with available payment options.
7. DigitalCrafts

DigitalCrafts, which is part of the AIU (American InterContinental University System), offers a variety of some of the best and most affordable coding bootcamps that can be completed by full or part-time students. These bootcamps are available online, on-campus, or a combination of both. While the Web Development coding bootcamp is among the most popular programs offered by DigitalCrafts, the school also offers programs in software development, UX design, cybersecurity, and software development, as well as introductory classes.
The web development bootcamp from DigitalCrafts ensures students dive deep into coding, website design, and its required maintenance. Bootcamps start online each month, and on-campus options are available on our Atlanta campus. Full-time bootcamps are completed in 17 weeks, with classes held every weekday. Part-time opportunities for this coding bootcamp conclude in 26 weeks, with four nights of evening classes and a full day on Saturday.
Cost – $9,500.00, with installment, scholarships, and financing options available.
8. Covalence

Covalence is considered a technical trade school offering a fully immersive, premier Catalyst Full Stack Program that is ranked among the most affordable coding bootcamps on the market. Students have the option to take a course or two to determine if the full immersion coding bootcamp is the right choice for them. The full coding program issues each graduate a certificate of completion. Covalence offers students the opportunity to pick their start date for this program, which can be completed in as few as four months for full-time students and eight months for part-timers.
The featured curriculum for the Covalence Catalyst Full Stack coding bootcamp includes HTML, JavaScript, DOM, Intro to Bootstrap, jQuery, the fundamentals of React, Node.js, Express, TypeScript, and more. The program offers an impressive 2 to 1 average student-to-instructor ratio – almost unheard of in online coding bootcamp programs.
Cost – $9,600.00, with financing and installment plan options available.
9. Devmountain

Devmountain, which was founded by industry professionals in 2013, is now connected to Strayer University. Devmountain offers both online (remote) and on-campus (Dallas, TX or Lehi, UT) coding bootcamps that are ranked among the most affordable in the digital education marketplace. With ten programming options, Devmountain offers programs and bootcamps across a variety of in-demand tech and web skills.
The Web Development program, which is Devmountain's most popular program, can be finished as a part-time student (32 weeks) or as a full-time student (16 weeks). The featured coursework for Devmountain's web development coding bootcamp includes GIT/GitHub, NODE, CSS, RECT, HTML, JavaScript, etc. Graduates complete the front-end developer positions and receive a completion certificate and a portfolio of real-world projects. Note that this coding bootcamp is typically offered on several start dates each month – both online and campus-based.
Cost – $9,900.00, with financing options available.
10. Codeworks


Codeworks offers both online and on-campus coding bootcamps in a variety of tech-heavy subjects, most offering start dates on a monthly basis. The onsite bootcamps are located in Barcelona, London, and Berlin. Codeworks also offers extensive remote learning options, some of which are among the most affordable coding bootcamps available in the marketplace. In addition to the software engineering immersive bootcamp, Codeworks offers a web development immersive program that can be completed in only eight weeks as a full-time student.
The featured classes for Codeworks web development coding bootcamp include Advanced JavaScript, HTTP, Node, Git, React, Angular, Socket.io, TypeScript, Web Socket, Data Structures, Algorithms, Front/Back End fundamentals and authentication, security threats, demonstrations, and the preparation of a professional portfolio. In addition, Codeworks provides job interview training as well as hiring support and guidance. Codeworks graduates have a 99% hiring rate within the first six months of graduating from the web development bootcamp.
Cost – $10,800.00 – bring a friend and receive a 10% discount.
Recommended Online Bootcamps
Explore our featured online programs to find the right match for you today.
Is a Coding Bootcamp Worth the Cost?
Many people wonder if the cost of coding bootcamps is worth the time and money. With the average wage of a web developer or software engineer ranging from $40,000 to $60,000 depending on the location, most of them would say yes. The fact that careers in the IT field are skyrocketing means that almost any degree program or bootcamp program will be well worth what you pay for it. Some schools are so sure of the benefits they offer that they will not ask for payment until you get hired into your chosen career field.
There are several things that go into the "cost" of earning any type of education. Money is only part of the equation. Another factor is time. Taking the time to earn a degree or certification is part of the process. If you are already working a full-time job, enrolling in any type of educational program will mean taking time away from your family. This can be the most challenging part of going back to school, especially if you have small children.
In addition to money and time, you will have to make a personal commitment. Anything that is life-altering will require some dedication on your part. If you want to be successful, you will have to put in the work that is needed to earn the certification. For many people, it can be a struggle to learn something new, especially if it is presented in a different way. An online platform offers maximum convenience and flexibility, but it also requires you to be responsible for your own deadlines and coursework.
Ready to start your journey?
Is a Cheap Coding Bootcamp Bad?
Believe it or not, there are a few things in life where cheaper may actually be better. Cheap coding bootcamps are available for students who have a sincere interest in improving their life while doing something they love. Working with computers, data, and software/web development has opened the door of opportunity for many individuals who have a passion for technology and creating programs that are changing the world one code at a time.
Many educational platforms have learned that offering a cheap coding bootcamp is the best way to spark interest in such a fast-growing field. Not everyone has the financial resources to be bogged down by high student loan payments. Most cannot give up working their regular job to attend a conventional classroom. Instead, these affordable options give them an opportunity to take advantage of these bootcamps and complete their education. Through online, accelerated programs, they can create a new career for themselves.
Because these bootcamps are offered over an online learning platform, they are much cheaper than traditional degree programs. There is less overhead and faculty members have the same freedoms as the students when it comes to working according to a tight schedule. Many bootcamps also honor both scholarships and grants making it possible for students to reduce their overall costs. For students who are already employed, many have access to employer reimbursement plans. As soon as they complete the courses successfully, their employer will reimburse them for all of their educational expenses.
Are There Any Free Coding Bootcamps?
Free online coding bootcamps are available as well. Many schools offer free introductory courses, so students can get an idea of whether or not it is something they wish to pursue. While the first few courses may be free, the rest of the certification program must be paid for. Payment options for tuition can vary. You may be able to apply for student loans, scholarships or grants, depending on what you have available to you. Working with a counselor will allow you to determine which field best suits your interests.
The best free coding bootcamps are those who are willing to work with you when it comes to moving on to the more advanced courses. For those students who are already employed, discussing an employer reimbursement program with their boss may be an option. Many don't realize that their employer offers a program like this. Those who do know the value of an education. They also know education is the best way to maximize the potential of their workforce.
Related:
The Coding Boot Camp Directory
Best Coding Bootcamps for Job Placement
Ultimate Guide to Coding Boot Camps
Are Coding Boot Camps Worth It?
Can I Earn College Credit at Coding Bootcamps?
Are Coding Bootcamps Accredited?
What's a Typical Day Like in a Coding Bootcamp?
Do I Have to Know How to Code Before I Apply to a Coding Bootcamp?