Applying for college admission can be daunting, confusing, and stressful. You want to be sure you present yourself in the best light, complete all the forms, meet all the deadlines, etc. If you apply to more than one school, you can multiply that stress tenfold. Chances are good, however, that you'll be able to complete one application that will go to several schools at once. College Consensus is here to help guide you through the process.
Colleges and universities may have their own institutional admission application that is typically found online, but schools are more and more linked to the Common App.
Whether you're entering college as a first-year student with a high school diploma or GED, a transfer student, or an adult learner, you already know about or will soon become familiar with the Common Application or, as it's also known, the Common App.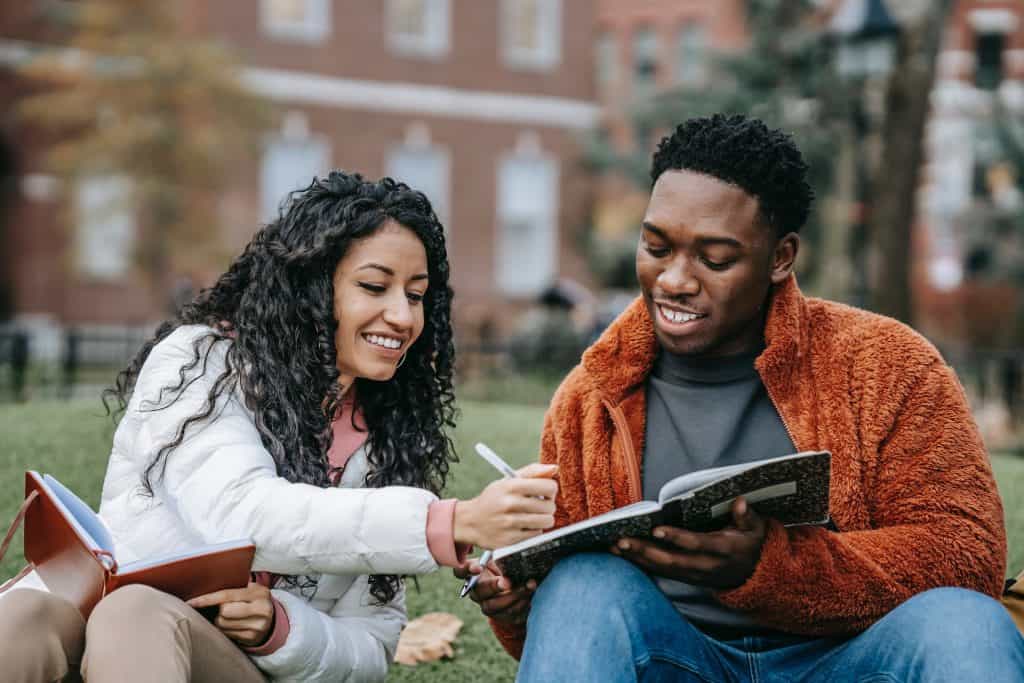 One of the goals of the Common Application is to reduce barriers for students applying to college. The Common App has a supplemental focus on Minority-Serving institutions and streamlining the college admission process for traditionally underserved students.
What Is The Common Application?
Beginning in 1975, a group of college admission officers and school counselors wanted to develop a single, concise admission form that students could access year-round. With only 15 colleges and universities to start, the Common Application is a non-profit membership organization with over 1,000 member schools today. With a nationwide and global reach, you can simplify the admission process for those schools accepting the Common Application.
Online Student? Can You Use the Common Application?
Absolutely. Anyone can use the free Common App for schools that use the app for admission. Whether you're a non-traditional (adult learners or online students), traditional, or transfer student, you can use the application if the school accepts it. The application allows you to submit documents and materials typically requested by schools and any specific information required by the school.
Let's look at some of the materials traditionally required for college admission that can be submitted using the Common App:
Entering First-Year Students
If you're an adult learner earning your undergraduate degree for the first time and have never attended a college or university, you'll be considered a first-year student. Depending on the school requirements, you may need to provide the following information:
Academic Transcripts: Parental/Guardian Information
Standardize Test Scores*: Citizenship
Extracurricular Activities: Military Service
Application Essay: Academic Honors
Letters of Recommendation: Schools to Receive Application
Transfer and Degree Completion Students
Should you use the Common App? Already have some college credits from a community college or other school? No problem. Just entering college as a working adult to complete a degree or start one? The Common App will help expedite your applications.
There's a special section in the app for students who have earned an Associate Degree or have some college or university credits from previous schools you've attended. f you're transferring from a community college or 4-year school, a military family member or veteran, or adult learners returning to complete a degree or just starting their college education.
Academic Transcripts: Parental/Guardian Information
Standardize Test Scores*: Citizenship Information
Internships, Work, etc.: Letters of Recommendation
*Following the COVID-19 pandemic, many schools have gone "test optional" or have removed standardized tests as part of their admission requirements. Be sure to check.
Other documents that your school or program may require could include an admission (or personal) essay, diploma, portfolios, continuing education certificates, a resume, work experience, and others. You'll want to be sure you understand what your specific school requires.
How Does the Common App Work?
Let's say you want to apply for admission to 4 schools that use the app. You'll enter information once, and the Common App will automatically enter your data on the four schools you choose, letting you avoid repeating the same information four times.
Using the app is simple and, in general, follows these steps:
You'll set up an account with an ID and password
Choose the admission option that applies to you (first-year or transfer student)
Enter your personal information (name, address, DOB, enrollment year, etc.)
Complete profile data (educational history, activities, and extracurriculars, demographics, etc.)
Enter information for those who'll provide your letters of reference (employers, teachers, etc.)
Explore colleges and universities and make a note of specific admission information required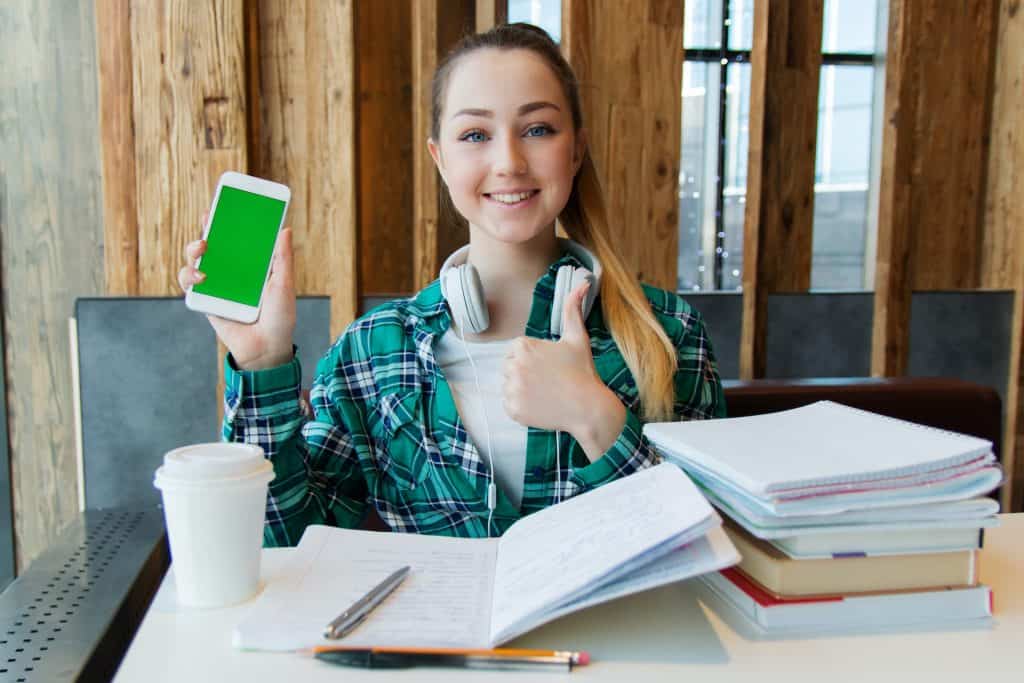 What Schools Accept the Common App?
With over 1,000 schools in the U.S., Canada, Asia, and Europe using the Common App, it's challenging to list them all; however, the app provides all membership schools alphabetically and additional information.
Browse
On the "Explore Colleges" page, you'll be able to apply filters to help narrow your search by different categories, such as those that accept first-year and transfer applicants. Drop-down boxes allow you to choose schools in a particular region, get financial aid, size, minority-serving, public or private, etc. You can choose if you're interested in a school with a particular emphasis, for instance, women's or men's college, religious affiliation, or co-ed.
You can further divide your school choices by whether the school doesn't require a personal essay or letters of recommendation, is test-optional or accepts self-reported test scores, or doesn't charge an application fee.
The Common App describes schools, provides web links to all schools that accept the app, information on the academic programs available, and school-sponsored financial assistance to help you make your school decision.
When to Start the Common App
Deadlines are no joke when applying to schools. With an increase in the number of students seeking admission to a college or university, admissions offices have strict deadlines to receive information.
Since individual schools set their timelines for receiving material, you'll need to ensure you meet those deadlines or risk being denied admission.
The Common App is available on August 1 each year, and the sooner you start the app, the better. You don't have to wait until August to create a Common App account and then transfer your information to the app when you can access the application.
Common App andFinancial Resources
Federal Financial Aid – You can indicate on the Common App that you'll be applying for financial aid, but that's not all you need to do to be considered for financial assistance. You'll need to complete the Free Application for Federal Student Aid (FAFSA) and meet the deadline for financial assistance for each school you apply to. The school will have hard deadlines, which are as important as meeting your school's admission deadline. Be sure you meet any school deadline for additional information. The FAFSA is available on October 1st each year.
Scholarships – The Common App lets you links to the College Board, Jack Kent Cooke Foundation's, and other scholarship resources
Fee Waivers
You don't have to pay to use the Common App. However, individual schools may charge an admission fee. These fees can run from $25-$75 on average. You'll want to take care of that fee, because not paying it can hinder your admission.
Plan Your Time
Even though you can apply to multiple schools using one application, you'll want to allow anywhere from 6-8 weeks to complete the application and meet the school's deadlines. You may need more time to receive your recommendation letters, academic transcripts, and other materials.&
Admission deadlines will vary according to:
Regular – This is the most common admission status, and the deadline is usually in January or February, with acceptance decisions coming in March or April
Rolling – Schools evaluate applications as received. This type of admission is frequently seen for online programs and will have various deadlines, with decisions coming in 4-6 weeks.
Early Decision – By submitting your application before the regular deadline in November or December, you can receive an admission decision in January.
Open Admission – No matter the grades or GED scores, the school will admit any student until its admission slots are filled (most commonly seen in community colleges)
Admission (Personal) Essay
This is probably the part of admission that may cause you the most stress. Schools may require first-time or even transfer students to write an application essay.
The Common App provides essay "prompts" that are published each January. The essay is limited to 650 words, and you can select one of the prompts for your essay. Even schools that use the Common App may require you to write a supplemental essay with its own set of prompts.
Common App publishes its prompts each year in January. Below is the complete set of essay prompts for 2022-2023 as presented by Common App.
Some students have a background, identity, interest, or talent that is so meaningful that they believe their application would be incomplete without it. If this sounds like you, then please share your story.
The lessons we take from obstacles we encounter can be fundamental to our success. Recount a time when you faced a challenge, setback, or failure. How did it affect you, and what did you learn from the experience?
Reflect on a time when you questioned or challenged a belief or idea. What prompted your thinking? What was the outcome?
Reflect on something someone has done for you that has made you happy or thankful in a surprising way. How has this gratitude affected or motivated you?
Discuss an accomplishment, event, or realization that sparked a period of personal growth and a new understanding of yourself or others.
Describe a topic, idea, or concept you find so engaging that it makes you lose all track of time. Why does it captivate you? What or who do you turn to when you want to learn more?
Share an essay on any topic of your choice. It can be one you've already written, one that responds to a different prompt, or one of your own design. (CommonApp, 2022)
Related:
College Planning for Online Students
Online Student's Guide to Understanding Financial Aid and the FAFSA
Online Student's Guide to Tuition Reimbursement and Assistance.