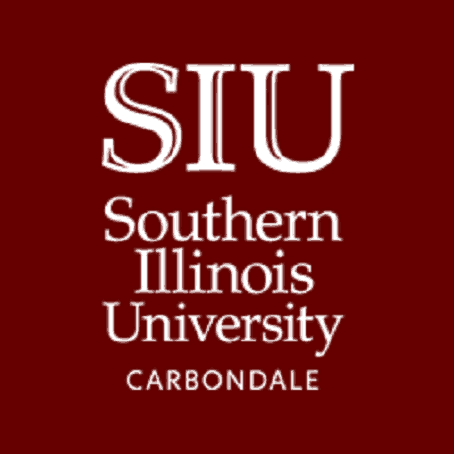 The extended campus of Southern Illinois University provides good resource information for their online degree programs. Undergraduate degree programs available online include accounting, business administration, criminology and criminal justice, electrical engineering technology, electronic systems technologies, health care management, hospitality and tourism administration, industrial management and applied engineering, information systems technologies, journalism and public safety management. There are degree completion programs for transfer and adult students online as well. Online graduate degrees are offered in architecture, behavior analysis and therapy, business administration, healthcare fields, quality engineering and management and public safety and homeland security management. Student resources and support services include a welcome letter with useful information, testing services, online writing lab, access to library services and online math courses. There is also a veterans venter, "Saluki Cares" student support organization and job opportunities and career placement assistance.
Programs
24
Students Enrolled
1,627
Estimated out of State Cost for Completion
$30,499
Estimated out of State Cost Per Credit
450
Student Resources
e-mail services, library services, campus computer network, career placement assistance, academic advising, bookstore, tutoring
Contacts
Dr. Julie Dunston
Interim Executive Director Distance Learning Unit Head
Middle Name
L.
Email
Phone
618-453-3430
Dr. Julie Dunston
Interim Executive Director Student Application Contact
Parent School
Name
Southern Illinois University Carbondale
Institution Control
Public-State
Academic Calendar
Semesters
Founding Year
1869
Online Programs
Bachelor of Science in Information Technology
Bachelor of Science
Estimated out of State Cost for Completion
$47,262
Estimated out of State Cost Per Credit
393.85
Degree Level
bachelor's
Accounting
Bachelor of Science
Estimated out of State Cost for Completion
$53,045
Estimated out of State Cost Per Credit
442.04
Degree Level
bachelor's
Business & Administration
Bachelor of Science
Estimated out of State Cost for Completion
$53,045
Estimated out of State Cost Per Credit
442.04
Degree Level
bachelor's
Industrial Management and Applied Engineering
Bachelor of Science
Estimated out of State Cost for Completion
$38,550
Estimated out of State Cost Per Credit
321.25
Degree Level
bachelor's
Public Safety Management
Bachelor of Science
Estimated out of State Cost for Completion
$38,580
Estimated out of State Cost Per Credit
321.5
Degree Level
bachelor's
Technical Resource Management
Bachelor of Science
Estimated out of State Cost for Completion
$38,550
Estimated out of State Cost Per Credit
321.25
Degree Level
bachelor's
Workforce Education and Development
Bachelor of Science
Estimated out of State Cost for Completion
$39,030
Estimated out of State Cost Per Credit
325.25
Degree Level
bachelor's
Public Safety and Homeland Security Administration
Master of Science
Estimated out of State Cost for Completion
$14,085
Estimated out of State Cost Per Credit
469.5
Degree Level
master's
Master of Architecture
Master of Science
Estimated out of State Cost for Completion
$23,056
Estimated out of State Cost Per Credit
548.96
Degree Level
master's
Quality Engineering and Management
Master of Science
Estimated out of State Cost for Completion
$14,085
Estimated out of State Cost Per Credit
469.5
Degree Level
master's
Medical Dosimetry
Master of Science
Estimated out of State Cost for Completion
$13,812
Estimated out of State Cost Per Credit
460.4
Degree Level
master's
Rehabilitation Administration and Services
Master of Science
Estimated out of State Cost for Completion
$16,574
Estimated out of State Cost Per Credit
460.4
Degree Level
master's
Aviation Management
Bachelor of Science
Estimated out of State Cost for Completion
$42,744
Estimated out of State Cost Per Credit
356.2
Degree Level
bachelor's
Business Administration
Master of Business Administration
Estimated out of State Cost for Completion
$36,000
Estimated out of State Cost Per Credit
857.14
Degree Level
master's
Radiologic Sciences
Bachelor of Science
Estimated out of State Cost for Completion
$9,765
Estimated out of State Cost Per Credit
315
Degree Level
bachelor's
Dental Hygiene
Bachelor of Arts/Bachelor of Science
Estimated out of State Cost for Completion
$31,008
Estimated out of State Cost Per Credit
1000.25
Degree Level
bachelor's
Radiologic Sciences
Master of Science
Estimated out of State Cost for Completion
$16,574
Estimated out of State Cost Per Credit
460.4
Degree Level
master's
Criminology and Criminal Justice
Bachelor of Arts
Estimated out of State Cost for Completion
$38,580
Estimated out of State Cost Per Credit
321.5
Degree Level
bachelor's
Electrical Engineering Technology
Bachelor of Science
Estimated out of State Cost for Completion
$38,550
Estimated out of State Cost Per Credit
321.25
Degree Level
bachelor's
Cybersecurity
Estimated out of State Cost for Completion
$7,089
Estimated out of State Cost Per Credit
393.85
Degree Level
other advanced degree
Health Care Management
Bachelor of Science
Automotive Technology
Bachelor of Science
Elementary Education
Bachelor of Science
Hospitality, Tourism, and Event Management
Bachelor of Arts/Bachelor of Science
SEE ALSO