What Is Information Technology?
We've always been creating, saving, and transmitting information since time began. And, as academics do, the timeline of information was categorized and the use of information was divided into historical periods. Depending on who you read, there are either 4 or 7 eras. For simplicity, the four eras are divided into:
Premechanical Age – 3000 BC and 1450 AD
The Mechanical Age – 1450 – 1840
The Electromechanical Age – 1840 – 1940
The Electronic Age – 1940 – Present
As we cycle through the Electronic Age, the advent of the computer and its global importance needed a name. It wasn't until 1958 that the phrase "Information Technology" was first introduced in the Harvard Business Review by professors Harold J. Leavitt and Thomas C. Whisler.
The professors defined information technology as processing techniques, statistical and mathematical methods application in decision-making, and the simulation of higher-order thinking through computer programs (Leavitt and Whisper.)
Of course, we're living in the Electronic Age, and now it's hard to imagine a time without Information Technology, but the career outlook is terrific.
Careers, Job Growth and Salaries
Job Growth
According to the Bureau of Labor Statistics, the job projections for this career are much faster than the national average of all occupations at 21% between 2021-2031. This rapid growth is driven by businesses, governments, and organizations requiring improved technology to process and understand massive amounts of data.
Salaries
Salaries for IT experts match the estimated job growth. Of course, your salary and benefits will be determined by where you work, where you live, and your particular job. Certifications, special skills, and industry professional experience can also increase your salary potential.
College Consensus reviewed several online services to gather median salary information. These figures are based on employee compensation surveys and employment listings across the country:
| | |
| --- | --- |
| BLS | $132k-$208k |
| Salary | $61k- $363k |
| PayScale | $86k-$155k |
These figures represent salary figures only. Other compensation factors may include benefits such as bonuses, childcare, retirement plans, stock options (if applicable), health insurance, paid vacation and sick leave, and other employee "perks."
Careers
Some responsibilities as well as job titles in the Information Technology field command higher salaries. Depending on the company, organization, and job description, you'll find jobs and salaries in:
| | |
| --- | --- |
| IT Generalist | $79k |
| IT Auditor | $68k-$106k |
| IT Director/Manager | $137k-$194k |
| IT Supervisor | $116k |
| Top Division IT Executive | $281k |
| Chief IT Officer | $309k |
(Source: Salary.com)
In 2022, U.S. News and World Report listed technology jobs in its Best Jobs in America" with It Manager, Database Administrator, Web Developer, Information Security Analyst, Computer Programmer, and others ranking in its top 10 ranking.
This field routinely enjoys a low unemployment rate that was remarkably a low 1.8% in 2022-2023 when compared to the national 3.5% average. Technology jobs are strongest in emerging fields such as artificial intelligence, IT services, data processing, search engines, GIS, and hosting platforms.The Computing Technology Industry Association (CompTIA) suggests
What Classes Will You Study?
Information Technology is interdisciplinary in nature, and graduate programs in the field will reflect that. Coursework in business, computer science, network engineering and security, communications, and telecommunications are frequent subjects for MS in Information Technology programs.
You may also find programs offering a range of IT specializations such as cybersecurity, web design, application, data management, business analytics, etc. Other concentrations may include studies in data analytics, cybersecurity management, application development, and more.
Some of the classes you may take include:
| | |
| --- | --- |
| Cybersecurity | Networking Technologies |
| Database Modeling | Operating Systems |
| Telecommunications | Software Systems Analysis and Design |
| Infrastructure | Applied Machine Learning |
| Game Design | Analytics & Business Intelligence |
| Cloud Computing | Infrastructure |
Research, Thesis, and Capstone Projects
Graduate programs may offer thesis and non-thesis options. Several programs, even though offered online, can also pair you with a faculty member conducting research in various IT subjects.
If you choose to write a thesis, you'll find a wealth of research thesis topics in this field, including areas such as Artificial Intelligence, Artificial Neural Networks, Machine Learning, Data Mining, Data Science, Robotics, etc.
Instead of a thesis, an online MS in Information Technology program may require a culminating experience, or Capstone Project, to demonstrate your IT knowledge to solve real-world problems.
Why Earn Your Degree Online?
Information Technology catapulted nontraditional education from the one-course-at-a-time model that relied on exchanging correspondence through the U.S. Postal Service or attending local evening courses that were slow and time-consuming.
Once personal computers and advanced computer programming came on the scene, online education became more accessible for students and cost-effective for colleges and universities. Most non-profit public universities and two-year colleges are able to increase enrollment by smoothly moving campus programs, using the same faculty and curriculum, online.
When online education took off in the 1990s, there were some less reputable degree programs that were primarily money-making schemes. Now, online for-profit schools offer degrees that follow Department of Education guidelines and hold some form of regional or national accreditation.
The benefits of online education were on full display during the global Covid-19 pandemic and allowed many public schools, universities, and colleges, businesses, and organizations to continue operations by allowing employees and students to continue their studies and work.
Online degree programs substantially expand your school and degree options. The National Council for State Authorization Reciprocity Agreements (NC-SARA) made it possible for students to virtually attend out-of-state schools that have interstate agreements between colleges and universities.
Online programs have some distinct benefits in terms of time and cost, as well.
Courses in online programs are usually accelerated and offered in shorter terms so that you can move through the program quicker. Less time in school means the faster you earn your degree, the more money you save, and the better you're positioned in your career.
You'll also see a financial benefit in an online, accelerated program in savings in educational expenses such as tuition, meal plans, housing, transportation, and parking. Plus, an online degree is less disruptive to your work.
More employers are agreeable to supporting you if your online degree program is related to your work or can benefit your company, business, or organization. Educational assistance has become a popular employee benefit, and increasingly, employers see the support of education to be a major factor in overall employee retention and job satisfaction.
Admissions
Online graduate admission is universal for online and on-campus students with the same requirements and forms.
Graduate school applications are online and will usually request you to provide academic transcripts, and hold a bachelor's degree (usually with a 3.0 GPA). You may find graduate schools will ask for a personal statement, a resume or Curriculum Vitae, and 2-4 letters of recommendation. Even as a graduate student, most schools will ask you to complete the Free Application for Federal Student Aid (FAFSA®).
Graduate programs may not always require an undergraduate degree to be in the graduate program field of Information Technology. You may still be considered by the admissions committee if you have prerequisites (such as classes in algorithms, advanced math or statistics, programming, computer networking, etc.) Employment experience in IT or computer science can also be of admission help.
GRE/GMAT test scores have long been part of the graduate admissions package. This is no longer the case. Colleges and universities have started to move away from test scores and may not require them. Schools that do request test scores may even waive that requirement if you have professional or extensive experience in the industry.
You may want to talk with the program director (highly recommended) for several reasons and can usually have the conversation via ZOOM or the school's interactive platform. This gives you a good idea if the program is a good fit for your educational goals.
Keep in mind that the Graduate School admission deadlines and the department admission deadlines may not be the same (in fact, they seldom are.) Graduate Schools may require you to be admitted to a program before admitting you to the Graduate School. The two deadlines aren't always the same.
Accreditation
The accreditation status of the online college or university and the program is critical. Accreditation of a school or degree program is voluntary and assures you the online graduate program meets specific educational quality standards and offering of student services as outlined by the U.S. Department of Education.
There are three types of accreditation:
Institutional
Colleges and universities can hold regional or national accreditation from an agency approved by the Department of Education or the Council for Higher Education Accreditation (CHEA). Regional accreditation is from agencies such as the Higher Learning Commission (HLC), the Southern Association of Colleges and Schools Commission on Colleges (SACSCOC), or the Middle States Commission on Higher Education (MSCHE). Your school will publish its accreditation status on its website.
Programmatic
As a bonus, programmatic accreditation for career professionals guarantees the program components can lead to required certification and licensure. This accreditation is recognized by the industry and is granted by a professional organization.
The leading accreditation for online Information Technology programs comes from the Accreditation Board for Engineering and Technology (ABET), which accredits degrees in:
Information Technology
Computer Science
Software Engineering
Computer Engineering
Cybersecurity
Information Systems
National
This applies primarily to vocational programs and technical programs and probably won't affect you. This accreditation includes the Accrediting Commission of Career Schools and Colleges (ACCSC), Distance Education Accrediting Commission (DEAC), and others.
Financial Assistance
You may not need financial aid, but schools may request the Free Application for Federal Student Aid (FAFSA®) anyway.
Don't Think You'll Qualify?
Colleges, departments, foundations, businesses, or professional organizations may have funds specifically for graduate students. These funds may be in the form of scholarships, fellowships, loans, or grants, and the distribution of those funds may depend on your financial need.
You'll want to discuss funding with the admissions counselor, program director, or financial aid officer to see what funds for which you may qualify.
Currently Working?
Employee benefits are another possible avenue for funding. It's not unusual for an employer to offer educational assistance to employees. Advancing your education is viewed by employers as part of overall job satisfaction and retention, especially if your degree program is related to your job. A chat with your Human Resources representative can determine if tuition assistance, tuition reimbursement, or other assistance is part of your employee benefits package and how you access it.
It's worth a trip, email, or talk with HR to find out.
Certifications, Professional Organizations, and Licensure
Anytime you can bump up your skill sets is a good idea.
As technology and data grow, so does the need for certification in certain areas. For instance, employers may want you to earn a specific product certification depending on the technology. Healthcare, for example, is technology heavy (think robotic surgery). Having an IT specialist trained on specific equipment is a plus for patient safety and clinical staff education.
Here are some of the most popular Information Technology certifications in 2023:
| | |
| --- | --- |
| Lean Six Sigma Green Belt Certification | Certified Ethical Hacking Course |
| DevOps Certification Training | PMP® Certification Training |
| Amazon Web Services (AWS) Solutions Architect Course | Certified Information Security Manager (CISM) |
| Selenium 3.0 Training | CISSP Certification Training Course |
| Google Cloud Platform Architect Certification | Microsoft Certified Azure Solutions Architect |
| CISCO Certifications | CompTIA A+ Certification |
This profession has several professional organizations depending on your field of expertise or interests. Whether your concentration is in computer science and healthcare, data mining, web development, machine learning, or other specialization, there's probably going to be an organization for you. Here's a sampling:
Association for Computing Machinery – offers conferences, publications, promotes ethical computing
Association for Women in Computing – is the first organization for women in the field. Has worldwide and individual chapters. Provides mentoring, continuing education, and networking
Association of Information Technology Professionals – provides CompTIA IT certifications and resources in cybersecurity and networking
Institute for Operations Research and the Management Sciences (INFORMS) – administers offers the Certified Analytics Professional (CAP) certification, continuing education, career fairs, career assistance, and resources for educators, government officials, and educators. It also provides sc
10 Best Online Master's in Information Technology
Ball State University
This 38-credit hour interdisciplinary degree mixes technology with business theories and practices and is designed for working professionals. You'll experience an immersive learning environment of student projects and have a strong slate of electives to meet your career goals. The Ball State University Online Master of Science in Information and Communication Science has been recognized by the Information and Telecommunications Education and Research Association (ITERA). Ball State University is the alma mater of David Letterman.
University of Arkansas Grantham
With its beginnings in 1951 as a modest Radio License School, the University of Arkansas Grantham today offers a roster of online information technology MS in Information Technology education. You can complete your degree in 24 months (30 credit hours) with a curriculum that combines best practices and skills. Data systems, IT strategic planning, new technologies, software, hardware, etc., make up courses of study. UAG will accept up to a generous 50% of applicable transfer credits and offers monthly start dates. Be sure to check Grantham's offer of a free, yes free, Lenovo laptop for new and returning students.
Loyola University Chicago
This MS in Information Technology at this prestigious university can be completed online and offers a choice of four professional tracks: Data Management, Enterprise Networking, IT Security, or Technology Management. This is a U.S. Department of Homeland Security designated STEM program, making it highly sought after by employers. A 30-credit-hour curriculum that's generally taken in 10 courses, and you may be able to transfer up to 6 credits of previous graduate work. An accredited undergraduate degree in any field (two prep courses may be necessary if your degree is unrelated) is part of the admission criteria.
North Carolina A&T State University
Suppose you want a highly-ranked technology degree. In that case, you'll want to explore this MS in Information Technology, that's consistently ranked one of the Best Online Graduate Computer Information Technology Programs by U.S. News and World Report. You can choose between a thesis and coursework options. The 30-hour curriculum covers subjects from telecommunications management to software systems analysis and design. Research topics cover computer and network security, cloud computing, and wireless networking. The program may accept up to 12 relatable graduate hours from an accredited school.
Nova Southeastern University Florida
NSU Florida is a nationally ranked university receiving recognition not only by College Consensus, but Forbes and U.S. News and World Report as well. You can earn an online MS in Information Technology in 30-credit hours, offered in 8-week courses, and complete the degree in one year. This program offers three tracks: Data Analytics, Application Development, and Information Assurance and Cybersecurity Management. The latter track is recognized by the National Security Agency (NSA), and the degree is a STEM-designated program.
University of Cincinnati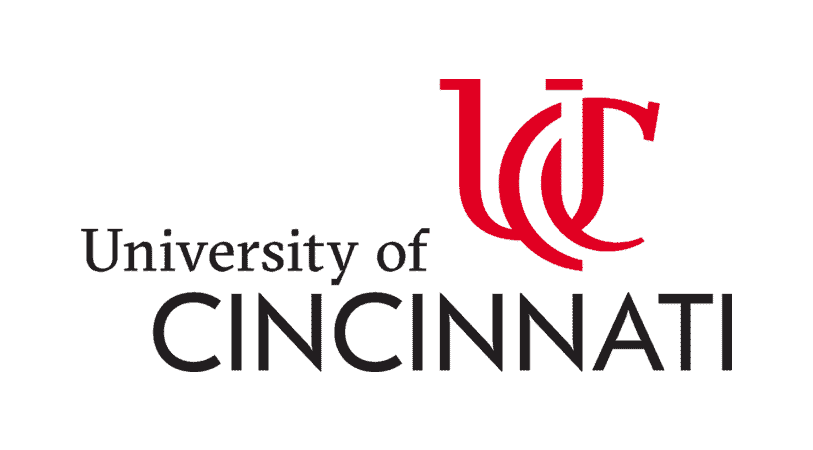 With five focus areas in, Infrastructure, Applied Machine Learning, Game Design, Cyber Security, and User Experience, this 30-credit-hour online Master's in Information Technology can be completed in 24 months. You'll take three core courses and choose elective courses that best suit your career goals. After your coursework, you'll complete a thesis or a Capstone Project to finish your degree. U.S. News and World Report ranked this UC program as a "Best Online Grad Computer Information Technology" program for 2022. Be sure to check out the new scholarship the school offers for 40% of new students with confirmed admission by April 23, 2023.
University of Massachusetts Lowell
The MS in Information Technology online degree from UMASS Lowell's Richard A. Miner School of Computer & Information Sciences can be finished in as few as 18 months and has an overall program cost of funder $20k. This curriculum is designed to open numerous career doors from Business Analyst to VP of Informatics. U.S. News and World Report considers this one of the "Best Online Graduate Information Technology Programs 2022" in the country and one of the "Best Online Graduate Computer Information Technology Programs for Veterans." The curriculum comprises ten courses (30 credit hours), including electives.
University of Pennsylvania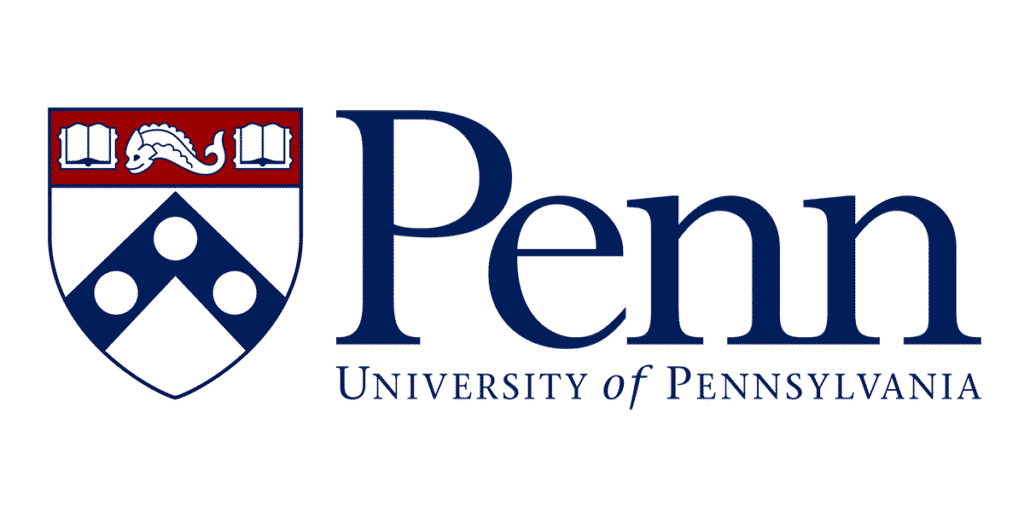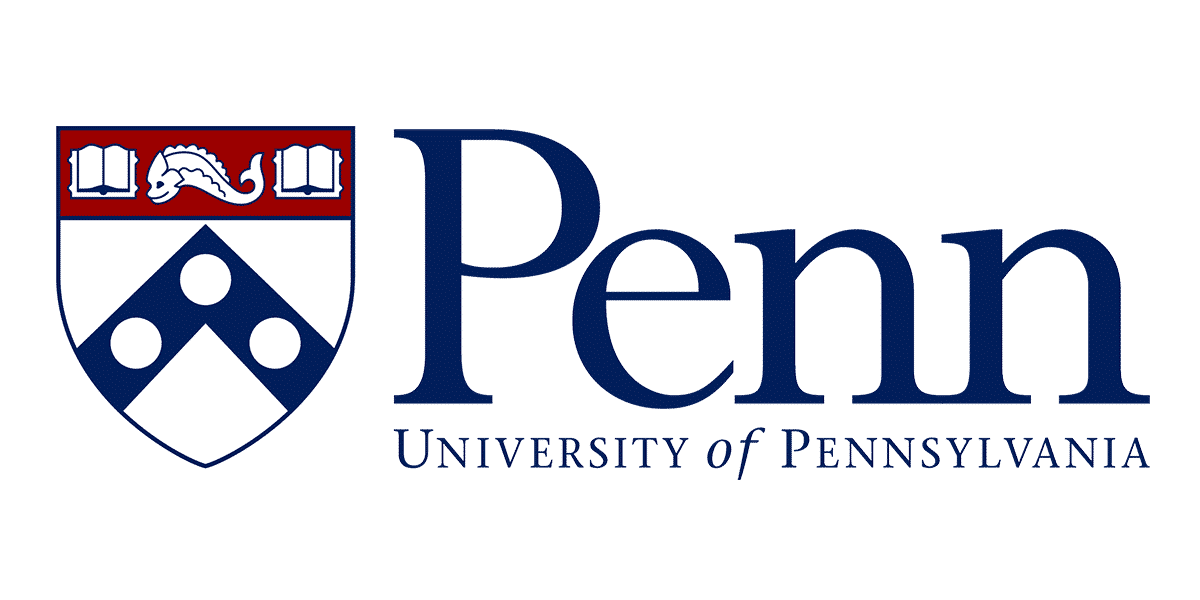 You can earn an Ivy League graduate degree without leaving your house with the Master of Computer Information and Technology (MCIT) degree from PennEngineering. What's more, this curriculum is the same on-campus program that offers an MCIT to students without a background in computer science. You can take the ten courses completely at your own pace through a blend of discussion groups, individual and group assignments, and pre-recorded course lectures. No thesis is required, and GMAT/GRE scores are optional. You can also apply for the Dean's Master's Scholarship, that will need you to make an application for the Early Application period to be considered.
Virginia Tech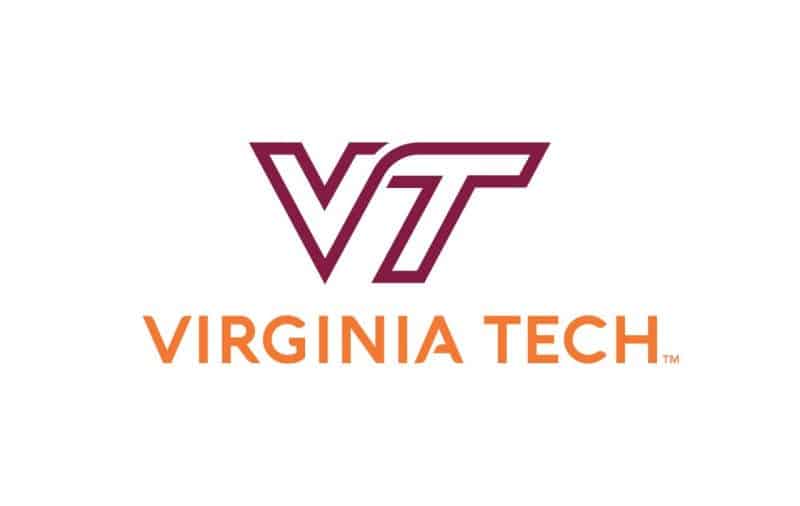 You'll have a broad selection of specialties with this MS in Information Technology from Virginia Tech's Pamplin College of Business. The online program offers 11 concentrations, from Analytics & Business Intelligence to Software Engineering. This curriculum is flexible in its scheduling, with 11 classes (including four core courses) totaling 33 credit hours. You can design, with faculty guidance, your degree to suit your career goals, and the college provides online documents to help you develop your plan. No GRE/GMAT scores are required for this nationally highly-ranked program.
University of the Cumberlands

College Consensus adds the University of the Cumberlands for the second year as one of its Best Online Masters in Information Technology. The 33-credit hour curriculum is designed to prepare you for Information Technology management and leadership roles and acquaint you with cloud computing, information security, and data as well. This is one of only 200 programs recognized as a National Center of Academic Excellence in Cyber Defense (CAE-CD) by the NSA and Homeland Security. At $400 per credit hour, you'll find this one of the most reasonably priced IT graduate programs.