People frequently confuse Educational Psychologists with School Psychologists.
Educational Psychology – is the study of how people learn and retain information
School Psychology – is the support of students' psychological well-being, counseling, testing, etc.
The more complex answer is there's no "one size fits all" approach to learning nor the psychological and behavioral issues that may impact students.
What Is Educational Psychology?
We can infer from anthropologist Margaret Mead's studies of primitive people that information, or education, is inherently passed on from one generation to another. Cave dwellers told stories through wall paintings of hunts. Civilizations, Egyptian, Greek, Roman, Mayan, etc., flourished in part because of their learning systems, however primitive, passing along traditions and knowledge.
We're still studying the multiple layers of how people learn, and Educational Psychology studies how people learn and retain what they've learned. Using psychological science, those professionals working in this psychology subset apply theories to understand how people learn and how to support that with appropriate instructional structure.
It's been suggested that Educational Psychology takes a broad-based look at the educational process itself and subsequent learning. The foundation of this branch of psychology is research and data. In short, "how do people learn?"
How Do I Enter the Educational Psychology Field?
Remember, a master's degree in Educational Psychology isn't the same as being an Educational Psychologist. To become an Educational Psychologist, you'll need a doctoral degree, but you can have a satisfying career in Educational Psychology as a counselor with a master's degree. A MA or MS in Educational Psychology is an excellent stepping stone if your ultimate career goal is to become an Educational Psychologist.
Educational Psychology covers several disciplines, including learning theory, cognitive psychology, social, behavioral, and human development. The field applies instructional design principles and explores how to assess different types of learning most accurately.
What Do Educational Psychologists Do?
Educational Psychologists aren't confined to working in schools or universities only. The skills in this discipline can frequently transfer to other areas as well. With a master's degree, you'll be able to:
Using cognitive psychology and learning theory, you'll apply or develop processes to enhance learning
Instruct and train teachers on using specific learning models in their teaching
Administer and assess psychological tests to determine educational methods' effectiveness
Create new materials and learning tools
Is This A Good Career?
According to the Bureau of Labor Statistics (BLS), the job outlook for psychologists is expected to grow at an average of 14% from 2021-2031, which is as fast as other occupations. The BLS doesn't break the statistics into specific specialties, however.
You can find employment in schools, community college faculty, government, school districts, hospitals and health systems, courts and prisons, businesses and industries, and more.
Is A Master's Degree Worth It?
An M.A., M.S., or M.ED. degree can lead to a broad range of Educational Psychology careers in local, state, and federal governments conducting educational research for the development of educational policy. Careers can also be found in non-profit organizations with concentrations in education and training.
Some career choices in this field may be:
Educational Psychology Researcher
Companies and corporations that develop educational services such as software development, for-profit education, as well as the development of online educational platforms frequently hire educational psychology researchers.
College Counselor
An Educational Psychology graduate degree can help you find employment as a college counselor, providing student services in a range of categories, such as advising, admissions, or financial aid. College Counselors work with traditional and non-traditional students and a diverse student population and guide them through academic and/or social issues.
Educational Psychology Faculty and Adjunct Faculty Member
While universities typically require faculty to hold a doctoral degree, people with a master's degree can find positions in two-year or community colleges as adjunct and faculty members.
Corporate Training
Many companies and corporations maintain training centers to improve employee understanding and develop new skills. Educational Psychologists can help improve the development, implementation and effectiveness of training programs.
Public and Private K-12 Schools
Although a graduate degree in Educational Psychology is different from a School Psychologist, your master's can help you work in school districts providing educational program assessment, and behavioral and developmental concerns.
Jobs can be found as a research analyst, educational administrator, Veterans Affairs, educational coordinator, educational consultant, non-clinical educational, training, etc.
Estimated Salaries for Master's Prepared Educational Psychology
While the BLS doesn't provide a specific salary range for master's prepared Educational Psychology professionals, we can estimate pay scales for this career using data from some of the most popular online employment sites.
| | |
| --- | --- |
| Bureau of Labor Statistics | $80,890 |
| ZipRecruiter | $66,609 |
| Salary | $80,278 |
| PayScale | $62,000 |
Salary and compensation will depend, in great part, on where you live, work, and your position. As you consider your earnings, be sure to include benefits such as health insurance, paid vacation and sick leave, educational assistance, retirement plans, and more.
What Is Taught in a Master's in Educational Psychology?
Colleges and universities offer master's degrees in this field through departments of psychology or education, depending on the school. Educational Psychology programs may also be offered as a Master of Education (M.ED), Master of Science (MS), or Master of Arts (MA).
Depending on your program, you may or may not be required to complete a thesis (programs frequently offer a thesis or non-thesis track), practicum, or internship experience. Frequently, Capstone Projects are included in the program.
Educational Psychology degrees can include specializations in areas such as Development Sciences, Learning, and Assessment, Applied Cognition and Development, Social Foundations, etc.
Some course topics you may see include:
Research Methods and Theories
Psychology of Learning
Instructional Design
Foundations of Motivation
Psychometrics
Motivation and Emotion
Educational Statistics
Life Span Development
Why Earn Your Master's Online?
Unless you recently won the lottery, you probably need to work. You might have a family. You can't find a degree program that's close to you. You don't think you have the time. Or, perhaps, you've found an online degree program that meets your career goals.
There's a long-standing myth that online degree programs aren't as valuable as an in-person degree. That may have been true at one time, but no more. Earning your degree online is beneficial in several ways.
These degrees provide a flexible schedule so you can study when you have the time. Classes can be non-synchronous, with materials and lectures offered online at a time convenient for you. Synchronous courses allow you to attend virtually at set times. These classes enable real-time interaction with your professor and classmates and are offered on interactive platforms, such as Canvas or Zoom.
Online coursework is taught by the same faculty as teach in-person students and programs have the same curriculum as campus programs. Online degrees are often offered in shorter and accelerated terms allowing you to earn the degree faster which also helps you save money on tuition and other costs such as transportation, food, and housing.
Some programs may require a weekend residency on campus to meet with professors and other students.
Employers have started to recognize that supporting employees in earning an online degree causes minimal disruption to their work and is seen as a way to improve productivity and increase employee morale and loyalty. In many cases, tuition assistance is seen as an important part of an employee's benefits package, especially when the degree is directly related to work.
COMBINED PROGRAMS
Some online degrees allow you to earn your bachelor's degree and study graduate courses simultaneously, allowing you to earn both an undergraduate and graduate degree in less time.
Admission Requirements
While schools have different admission requirements, here are some things you should look for in a program. This isn't a comprehensive list but should give you a sense of what you'll encounter.
General
Graduate programs will require you to hold a bachelor's degree from an accredited college or university. Depending on the program, you may need an undergraduate degree in psychology or education, but not always. Some programs, depending on the degree, will accept undergraduate degrees in social services and/or social sciences. Other undergraduate majors, or professional work experience, may (but not always) be considered as well.
You'll need to complete the program's online application (and application fee), submit academic transcripts that demonstrate a minimum GPA (usually a 3.0), provide 2-3 letters of personal or professional recommendation, a personal statement of why you want the degree and/or essay, and, perhaps, a resume or curriculum vitae.
Be sure to contact the school's admission office with any questions you have about your application. You should also contact the program director to establish a relationship, learn more about the program, and get advice on if the program will help you accomplish your career goals.
Test Scores
There's been a trend since 2020 for colleges and universities to waive GRE or MAT test scores as part of admission requirements. Be certain to determine if the schools you're interested in attending require or waive the tests. If you have taken the GRE or MAT, usually within five years, many programs will accept your scores, even if it's not a requirement.
All Admission Deadlines Are Not Equal
Be sure to pay close attention to admission application deadlines. Graduate programs and institutional deadlines are not always the same. Departmental admission deadlines quite frequently supersede the deadline set by the graduate school.
In short, you may need to be admitted to a graduate program before you can formally apply to the university's graduate school. Keep in mind that almost universally, graduate school admission offers must be accepted by April 15th.
Financial Assistance
Even if you think you're not eligible for federal assistance, complete and file the Free Application for Federal Student Aid (FAFSA®) at any rate. Why?
Graduate programs will use the FAFSA® information to determine if you qualify for any university, industry-specific, state, or federal need-based loans.
If you're currently working, be sure not to overlook any educational assistance your employer may offer. Increasingly, employers are viewing educational benefits as an incentive for career advancement or employee loyalty. You'll want to talk with your supervisor or Human Resources Department to determine if your employer offers tuition assistance or reimbursement.
Employers have become more agreeable to supporting employees' educational goals with an online degree since it doesn't require leaving work to attend classes. Even if your employer doesn't currently offer educational assistance, discussing how an online degree program will have little impact on your work and can be of benefit to your employer may open some financial assistance doors for you.
Institutional and Program Accreditation
In the 1990s, when computers and the Internet first began to make online, hybrid, and distance education programs possible, not all online degree programs were exactly reputable and were developed as money-making schemes or diploma mills. At the time, there wasn't a Department of Education approved regionally accredited program method, faculty weren't necessarily subject matter experts, and degrees were fairly bogus.
That's no longer true.
The online degrees listed here are all eligible for at least regional accreditation. Accreditation assures that the degree curriculum follows specific, quality educational standards. Accreditation also guarantees that whether you enroll online or attend in person, the degree program, faculty, and curriculum, meet all necessary qualifications, standards and have the appropriate educational credentials.
A brief word on accreditation. There are two types: institutional (the college or university has been accredited through a regional or national accreditation organization) and programmatic accreditation. Accreditation is awarded by DOE-approved professional organizations and is your assurance the academic program will prepare you for a career in a particular field. You'll frequently find both accreditations offered.
PROGRAM ACCREDITATION
The American Psychological Association (APA) doesn't accredit bachelor's and master's degrees, only doctoral programs.
However, the Council for the Accreditation of Educator Preparation (CAEP) is a US Department of Education (DOE) approved accreditation organization for institutional and professional programs that can lead to certification.
INSTITUTIONAL ACCREDITATION
You'll want to look for a college or university that, at minimum, holds accreditation from an approved Department of Education regional agency, such as the Higher Learning Commission (HLC), Southern Association of Colleges and Schools Commission on Colleges (SACSCOC), Middle States Commission on Higher Education (MSCHE), etc.
Professional Organizations
The benefits of professional organizations can't be overlooked. There are numerous professional organizations dedicated to the Educational Psychology career and professionals. We've listed a few here:
American Counseling Association (ACA) offers publications, continuing education, virtual career fairs, government advocacy, licensure and certification information and assistance
American Psychological Association (APA) is a national organization for psychology professionals and students. APA provides career services, networking opportunities, as well as publication of articles and journals. Members can attend the APA annual national conference
American Educational Research Association (AERA) supports members with a variety of publications and current education research, professional advancement, and special meetings and events
American School Counselor Association (ASCA) provides help to school counselors to help students with emotional/behavioral issues, research assistance, and other resources, as well as publications
Online Educational Psychology Master's Programs
The online master's in educational psychology programs featured below meet College Consensus standards of accreditation and quality. They are presented in alphabetical order.
Kent State University
You can earn this online Master of Education in Educational Psychology from Ohio's Kent State University. The program offers a specialization in Gifted Education. Provided entirely online, with no residencies, this is a 30-credit hour program (33 hours with the specialty) and is offered in 10-11 courses. The curriculum is designed to train you in applying psychological theories, including learning, cognitive psychology, and human development. Full-time tuition is a reasonable $12,100-$12,400 based on your residency status. KSU's Graduate Education programs are considered among the nation's best by U.S. News and World Report.
Oklahoma State University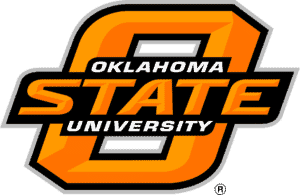 OSU is among the top 25 of Niche's Best Colleges for Education in America, and the MS in Educational Psychology may be perfect for you. This 36-credit hour program is 100% online and concentrates on the theories in development, learning, and motivation in education. Among admission requirements are submission of the GRE or MAT test scores, and the school has three application dates. You also have a thesis or non-thesis option with the MS. This degree prepares you to work in schools or in educational areas in research, be employed as an adjunct professor, be able to design instructional programs, and more.
Purdue University Global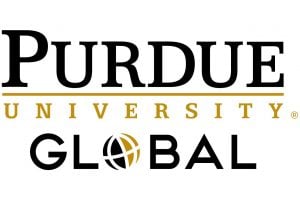 Considered one of the country's most innovative schools (U.S. News and World Report), Purdue University Global is part of the renowned Purdue University system. You can earn this online MS in Educational Psychology that covers educational strategies and processes. Coursework is designed to prepare you to work in various Educational Psychology roles. The curriculum is comprised of 10 courses and can be completed in about 18 months. You'll be taught by Purdue Global's respected faculty who have real-world professional experience in psychology and education. The school's online technology provides you with one-on-one mentoring, access to the Student Resource Center, and the opportunity to collaborate with other students.
Texas A&M University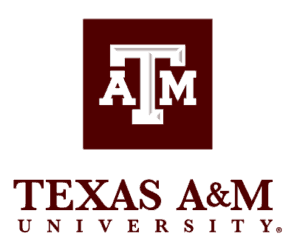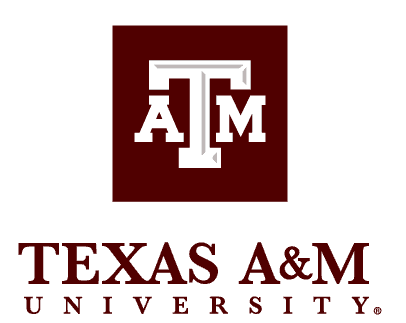 You can earn an online M.ED. / M.S. in Educational Psychology with an Emphasis in Developmental Sciences from one of Texas' best-known universities. This degree requires 32-36 credit hours and has core curriculum topics in learning theories, creativity, educational neuroscience, and development across the lifespan, as well as research and elective courses. You'll complete a field practicum with the M.ED. curriculum and the M.S. requires the completion of a thesis. Texas A&M ranks in the top 100 of Forbes' Top Colleges for 2022.
Texas Tech University
This Master of Education (M.Ed.) in Educational Psychology is offered through the College of Education Psychology and Leadership and is part of TTU's eLearning & Academic Partnerships. The M.Ed. has several concentrations in several areas. This is a 45-credit hour hybrid program, and you'll become familiar with quantitative and qualitative research skills, educational foundations, educational development, etc. TTU accepts a maximum of 6 transfer hours of applicable coursework towards this degree. Niche placed TTU in its top 50 Best Colleges for Education in America for 2023.
University of Massachusetts Global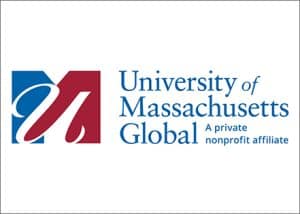 You can add an emphasis on Autism or Applied Behavior Analysis with this online EdS in School Psychology from UMass Global (formerly Brandman University.) Core courses in this program include topics in leadership, counseling and interpersonal relationships, assessment, research, and evaluation, as well as best practices. This coursework develops collaborative skills and an understanding of regulations for counseling intervention and assessment and may include fieldwork. The degree provides the school psychology credential for the California State Pupil Personnel Services. U.S. News and World Report included UMass Global in its 2022 Best Online Graduate Education programs.
University of Alabama

This MA in Educational Psychology from the University of Alabama is offered online degree with a Learning and Assessment concentration. With its 30-credit hour curriculum, you'll study statistics, research, educational behavior with social and cultural bias, theory and practice, as well as conduct non-thesis research and a Capstone Project. Applications are accepted all year, and tuition per credit hour is reasonable. "Bama" also ranks in the top 20 in U.S. News and World Report's Best Online Master's in Education Programs for 2023.
University of Georgia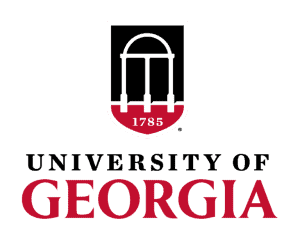 UG's Mary Frances Early College of Education has a well-recognized online M.Ed. in Educational Psychology, Applied Cognition, and Development. The curriculum has a cohort structure of 10 students for the 34-credit hours. Some of the subjects covered are foundational courses in human development, cognition, motivation, research methods, etc. You'll also have access to concentrations on lifespan learning, qualitative educational approaches, and the development of high intellect. The University of Georgia is ranked as one of the nation's best by U.S. News and World Report, Niche, The Princeton Review, and Money.
University of Nevada, Las Vegas
If you're looking for a quality online MS in Educational Psychology, the degree from the University of Nevada, Las Vegas, might be a good bet. Offering a thesis and non-thesis track, you'll study human development and growth, research methods, cognition, learning, statistics, and electives. Coursework is designed to use evidence-based intervention strategies, become acquainted with cognition, development, learning theories, and more. This degree is excellent for elementary, secondary, and special education teachers wanting to improve their teaching and assessment skills.
University of Virginia

Forbes' named the University of Virginia one of its Top Colleges in 2022, and we agree. Sometimes called "the humanities of education," UV's online M.Ed. in Ed Psych – Social Foundations has a strong 33-credit hour curriculum designed to assist you in teaching a diverse group of students. Topics covered include the history, anthropology, philosophy, and sociology of education. You can earn the degree in three semesters if you attend full-time. Among the admission requirements is the GRE. The school encourages you to watch the virtual information session linked in their website.
Related
Best Online Psychology Master's Degree Programs