Becoming a teacher can be an incredibly fulfilling profession as you play a significant role in shaping the minds of young students. An online teaching degree program prepares you to be a teacher or an educator and allows you to take classes online. If you're considering pursuing an online teaching degree, it's essential to research and find a regionally accredited school that can meet your needs.
The Best Online Teaching Degree Programs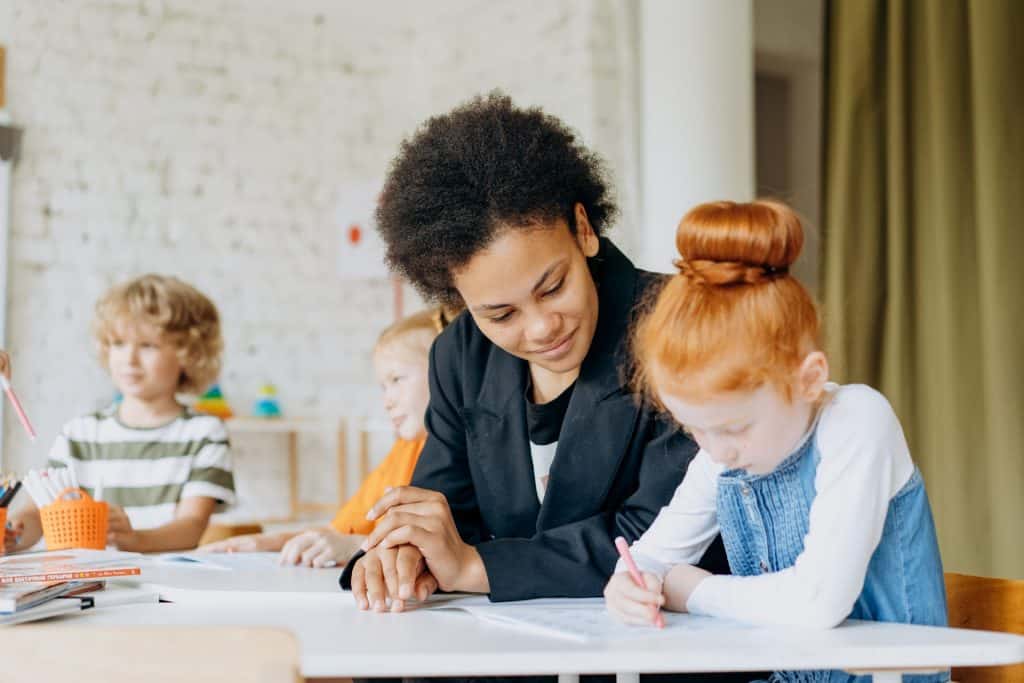 Finding an excellent online teaching degree program can be challenging because there are several factors you should consider. Here are some important things to prioritize.
Choose an online program housed at a college or university that is regionally accredited. Opting for an accredited program guarantees that prospective employers will acknowledge the online program's validity. Moreover, you can rest assured that it adheres to rigorous educational benchmarks.
Make sure that the curriculum offered meets your needs. The coursework should offer all the necessary classes, assessment techniques, and various teaching methods. The quality of the faculty is essential. An experienced faculty means you're more likely to receive a higher quality education. Along the same subject, student support is crucial. Find out if the instructors will be available for advice and counseling.
Finally, you will want a program that fits your schedule and budget. The primary benefit of online degree programs is their flexibility. Look for an accessible online program that is high quality and affordable. 
Specializations for Online Teaching Degree Programs
Having a teaching degree can be rather broad. Most teachers choose to specialize as it allows them to narrow in on an area they are passionate about. Here are some specializations you can pursue.
Early Childhood Education
This specialization allows you to focus on teaching preschool and kindergarten students. Courses offered focus on early literacy, child development, and play-based learning.
Elementary Education
If teaching in an elementary school interests you, you can specialize in elementary education. This will allow you to teach children from kindergarten until 6th grade (K-6). Courses offered focus on reading, math, and classroom management.
Secondary Education
A specialization in secondary education allows you to focus on high school students or grades 7-12. Courses offered include high school subjects, curriculum design, and instructional strategies.
Special Education
Teaching students who have disabilities or special needs requires a special education focus. Courses include behavior management and assistive technology.
Curriculum and Instruction
Although the curriculum will vary depending on the specific teaching program and the institution, there are still courses included in most online teaching programs. Most programs offer more general classes for the first two years, with specialization courses starting in the third and fourth years. Here are common examples of courses found in an online teaching degree:
| | |
| --- | --- |
| Intro to Education | This course provides an overview of the field of education, including its history, theories, philosophies, and current issues. |
| Educational Psychology | Students explore the principles of learning and development, focusing on how psychology applies to educational settings and practices. |
| Curriculum Development | Instructors cover the design, implementation, and evaluation of curriculum and instructional materials. |
| Instructional Design and Technology | This class examines how technology is used in teaching and learning, including instructional design principles, multimedia resources, and online learning platforms. |
| Classroom Management | Prospective teachers learn strategies and techniques for creating a positive and productive classroom environment, managing student behavior, and promoting student engagement. |
| Assessment and Evaluation | In this course, students learn various assessment methods, including formative and summative assessments, and how to use assessment data to guide instruction and support student learning. |
| Special Education and Inclusive Practices | This class addresses the principles and strategies for working with students with special needs, including inclusive practices and individualized education plans (IEPs). |
| Literacy Development and Instruction | Professors teach theories and practices related to literacy development, reading instruction, and writing instruction across different grade levels. |
Career and Salary Information
Teachers work in a variety of settings, such as elementary schools or high schools, and – as a result – the salaries will differ. Even between public and private schools, there can be a stark salary difference.
The primary requirement to teach in a public school is a bachelor's degree and a teaching license or certificate from your state. According to the Bureau of Labor Statistics (BLS), the median annual pay for teachers is around $61,000. If you'd like to become a principal, instructional coordinator, school librarian, or school counselor, you will also need a master's degree. Here are the primary positions in the field of education along with the degree required and median annual salaries.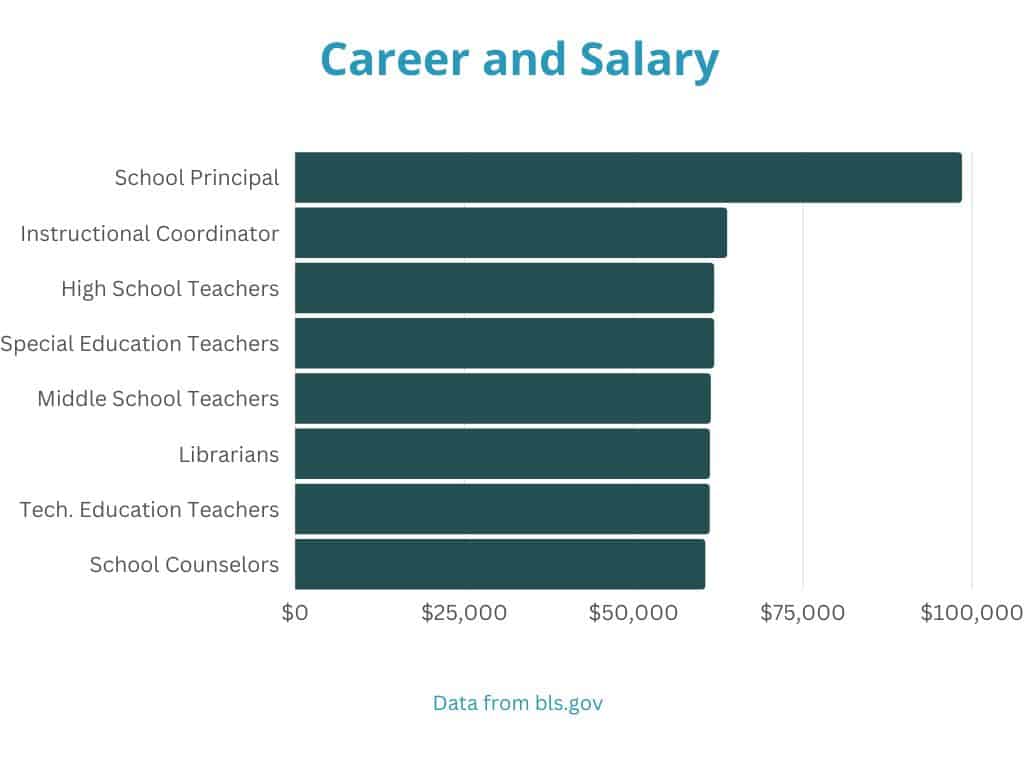 Remember, salaries differ from state to state and city to city. A city's cost of living usually impacts teachers' salaries. For example, a high school teacher earns $101,710 in Bakersfield, CA. In Jersey City, a high school teacher makes $88,460. In San Jose, CA, a special education teacher has a salary of San Jose, while a special education teacher in Kingston, NY, has a salary of $89,600.
Teachers should receive health insurance, paid time off, and retirement plans regardless of the state or city. Their vacation times should align with the school year, too.
Admissions Requirements for Online Teaching Degree Programs
When applying for a teaching degree online, the admissions requirements will differ depending on your specialization and the institution.
Prospective applicants are typically required to possess a high school diploma or its equivalent. You will also need your high school transcript and a college transcript for any classes you may have taken. Most online universities will require a minimum GPA. You can speak to the admissions department to find out the minimum GPA required at your university of choice. Not all universities will require SAT and ACT scores, though some do. It's best to check with the school you're applying to. Although not always a requirement, some schools may request letters of recommendation from teachers or other professionals. And finally, most applications will require an essay or personal statement that outlines your goals and reasons for pursuing a teaching degree.
Accreditation
As noted above, accreditation is among the most important factors when choosing an online institution. Accreditation is a voluntary procedure that universities undergo to ensure that their programs meet certain academic standards.
There are two types of accreditation: school accreditation and specialized accreditation for programs. Regional accreditation is often considered to be the most prestigious for schools. The regional accrediting bodies are recognized by the Council for Higher Education Accreditation (CHEA). Here are the six regional accrediting bodies:
National accreditation for schools tends to be for-profit institutions that offer technical, vocational, or career programs. They are less recognized than regional accreditations. It's important to note that some regionally accreditated institutions will not accept credits from nationally accredited institutions and vice versa.
Program accreditation focuses on specific programs offered by institutions or organizations. The Council for the Accreditation of Educator Preparation (CAEP) ensures that teaching programs meet a specific standard.
Accreditation holds significance not only due to its impact on educational quality but also because it influences financial aid eligibility. Federal financial aid is exclusively available to students enrolled in accredited institutions. Moreover, certain scholarships and grants are exclusively awarded to students attending accredited institutions.
Financial Aid & Scholarships
Teaching degrees that are offered online do have tuition fees. The amount will vary depending on the university you choose. However, none are free. If you are considering a teaching degree, you may be eligible for grants, scholarships, state financial aid, or federal financial aid. It's worth pursuing all avenues to lower the amount of loans you may have to take out. By researching all options, you can also maximize your chances of receiving aid.
| | |
| --- | --- |
| Federal Financial Aid | As soon as you choose the online university you'd like to attend, you should apply for Free Application for Federal Student Aid (FAFSA). This will assist you in assessing your eligibility for various types of federal financial aid. |
| State Financial Aid | In addition to federal aid, inquire with your state about potential financial aid programs they may offer. |
| Financial Aid From the Institution | Some universities and colleges offer their own financial aid package. These may include work-study programs, scholarships, or grants. |
| TEACH Grant | This program offers grants of up to $4,000 annually to students pursuing a teaching degree. To qualify, you must enroll in a university that participates in the TEACH Grant Program and maintain a minimum cumulative GPA of 3.25. |
| Scholarships for Future Teachers | Students pursuing a teaching degree can also find scholarships for future teachers. |
What Can You Do With an Online Teaching Degree?
A teaching degree equips you with the skills and knowledge needed for a diverse range of careers in the field of education. Whether you aspire to work in classroom settings or on the administrative side, here are some potential career paths you can pursue:
| | |
| --- | --- |
| Teacher | Depending on what your specialization is, you can choose to teach preschool, elementary school, middle school, or high school. You can also teach online or focus on special needs students. |
| Administrator | If you prefer to be outside of the classroom, you can pursue a career as an education administrator. Your responsibilities would include overseeing budgets, hiring staff, managing schools, and setting school policies. |
| Consultant | As a consultant, your job would be to work with institutions to improve their educational policies, teaching methods, and curriculum. You could also help improve the school's overall performance by introducing new teaching methods. |
| Curriculum Developer | As a curriculum developer, you would create educational software, textbooks, and courses for the students to use, both for traditional classes and online settings. |
| Researcher | Education researchers research education policies, curricula, and teaching methods. They may work for schools, government agencies, or other organizations. |
| Instructional Coordinator | Instructional coordinators train teachers on new teaching methods or new software that has just emerged. Rather than working with students, you will be working directly with instructors. |
How Much Does an Online Teaching Degree Cost?
The cost of getting a teaching degree online will depend on your specialization and the school you choose. The range can be as low as $20,000 or go up to roughly $85,000. Another way you can look at costs is per credit. Some universities offer credits as low as $150, while others charge about $550 per credit.
Compared to public universities, private universities generally carry higher tuition fees. Another factor that can contribute to school fees is your residency status. Some universities offer in-state tuition rates, even for students pursuing online degrees.
Finally, look at for-profit universities versus non-profit universities. The difference in tuition can be quite vast.
How Long Does it Take to Get an Online Teaching Degree?
A bachelor's degree in teaching usually takes four years if you plan on pursuing the degree full-time. However, most students who choose online programs do so because they have other responsibilities, such as work or family. In this case, getting a bachelor's degree can take longer.
Certain teaching degree programs provide accelerated options, enabling students to finish their degrees in less than the traditional four-year timeframe. In addition, some universities offer specialized two-year programs, such as the University of Washington's Bachelor of Arts in Early Care and Education. Furthermore, the University of Washington also offers a part-time program that spans three years. Shorter programs tend to be less expensive.
It's important to note that online teaching programs do not always provide certifications. After graduating with a bachelor's degree in teaching, students may need to do extra work to get their license. The work and study requirements will differ from state to state.
Are There Affordable Online Teaching Degree Programs?
Although a teaching degree can be relatively expensive, there are affordable options if you do extensive research. If you're looking for affordable options, consider the following tips:
Begin with researching public universities. If you need to keep tuition costs as low as possible, look for public universities. Typically, public universities tend to offer more budget-friendly options compared to private universities.
Consider universities in your state. Sometimes universities charge lower tuition for residents. In addition, there may also be state financial aid available.
Research financial aid options. If you start your research early, you can find grants, scholarships, and student loans that can help offset the tuition price.
Look for accelerated programs: Some universities let you go through an accelerated program, which means you can get your degree in less time. Less time in school lets you save on tuition and other expenses.
Research non-profit universities. For-profit universities are typically more expensive than non-profit universities. Find out which universities are non-profit.
Make a comparison chart of the tuition rates at your top schools. Also, take into account the other fees that accompany getting a degree.
Is Getting an Online Teaching Degree Worth It?
Whether or not an online teaching degree program is worth pursuing will depend on several factors. These include your future career goals, the quality of the program you are considering, and your passion for teaching. If you love teaching and are committed to having a career in education, an online teaching degree program can be an excellent option.
Remember, teaching and shaping young minds can be rewarding because you get to make your mark on the next generation. Various career opportunities are also available, such as working with students with learning disabilities. You may start teaching in K-12 schools and then continue further, whether in administration or as a researcher.
Besides finding a rewarding job as an educator, you can also decide to return to school and get a master's degree or even a Ph.D. later in life.
When you pursue an online degree, you have the flexibility to attend to other responsibilities, such as work or family. This can be helpful if you can't afford to "stop your life" to get an online degree or need an income during this period. In addition, getting an online degree is often more affordable than traditional in-class programs. Their lower tuition costs can make getting an online degree worth it.
10 of the Best Schools Offering Online Teaching Degrees
There are quite a few universities and institutions that offer online teaching degrees. Since wading through the possibilities can be overwhelming, we have compiled ten of the best schools with online undergraduate teaching programs. These schools are regionally accredited and listed in alphabetical order.
Appalachian State University
The online teaching program at Appalachian State University offers two teaching degrees: Middle Grades Education (BS) and Child Development – Birth through Kindergarten (BS). The Child Development program equips students for various career paths, such as preschool teachers, kindergarten teachers, daycare directors, or child life specialists. On the other hand, pursuing a Bachelor of Science in Middle Grades Education degree prepares students to become middle grades social studies teachers or middle grades science teachers.
Central Methodist University
CMU offers online undergraduate teaching programs in educational studies, child development, early education, elementary education, middle school education, and secondary education. The university also offers a special education program. Students applying must have a 2.0 Cumulative GPA, a composite ACT score of 22, and must have completed the PY210, PY223, and ED101/102 courses. Students must also submit a self-assessment of their teaching dispositions. Two faculty/supervisor evaluations of the student's teaching disposition must be submitted as well.
East Carolina University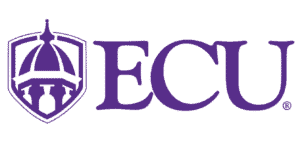 ECU offers online bachelor programs for students interested in teaching: Birth–Kindergarten Education, Family and Consumer Sciences Education, Elementary Education, Middle Grades Education, Special Education, Adapted Curriculum, and Special Education General Curriculum. The university lets students teach in public school classrooms while taking online coursework. A supervised, full-time internship in a public school classroom is required in the senior year. Students applying must submit the online application along with their high school transcripts.
Florida International University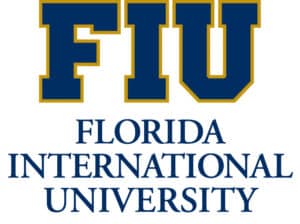 There are two online teaching programs offered at Florida International University. The first is the BS in Early Childhood Development Track program, and the second is the Special Education, Educational Foundations, and Policy Track program. The special education program focuses on students with special needs, aged 5-22, while the early childhood program focuses on children from birth until age eight. Both degrees do not result in teacher certification. Prospective students who wish to apply must complete the online application provided by the university, submit their official SAT or ACT scores, and submit their high school transcripts.
Minot State University
MSU offers an early childhood degree for those looking to teach preschool, Head Start classrooms, daycare centers, and kindergarten. Besides general education requirements, the program also includes classes such as infant/toddler development, language and literacy, early childhood education, observation and assessment, arts integration, leadership and supervision, pre-K methods, and children's literature. Students will also learn techniques in teaching, early learning teaching methods and activities, teaching diverse learners, and managing the learning environment. The Higher Learning Commission accredits Minot State University.
Northern Arizona University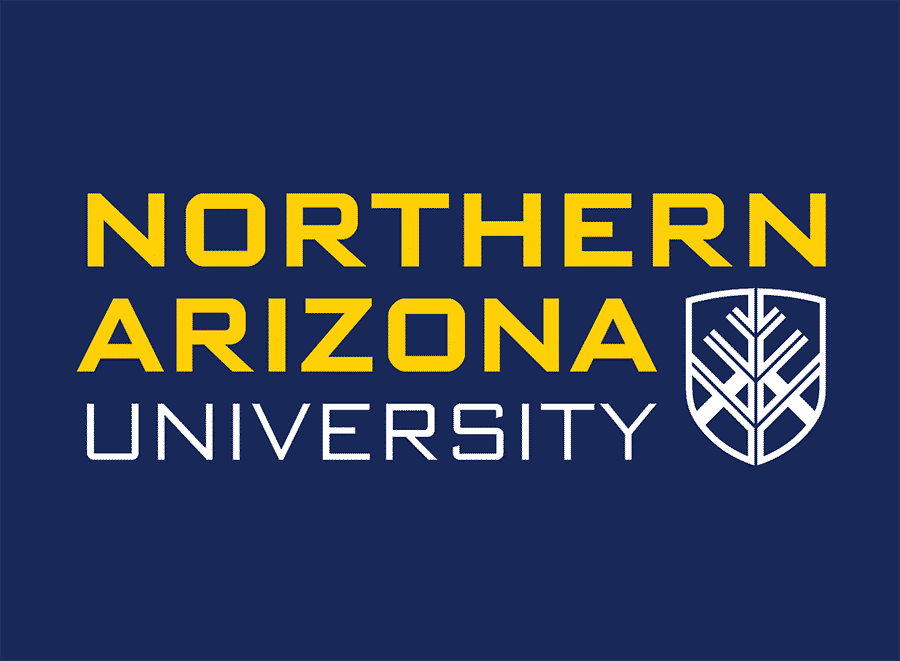 NAU offers a variety of online undergraduate degrees in early childhood education and early childhood special education, an elementary education, and an elementary education – learning and pedagogy program. Students can also specialize in programs, such as art education, career and technical education, health sciences – physical education, secondary music education, and a secondary education specializing in various subjects. Finally, students can pursue a special and elementary education degree. The Council for the Accreditation of Educator Preparation (CAEP) accredits the university. Furthermore, the school is nationally recognized by the Association for Childhood Education International (ACEI).
Saint Leo University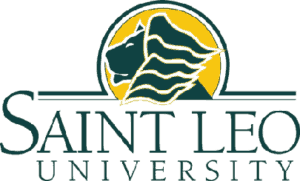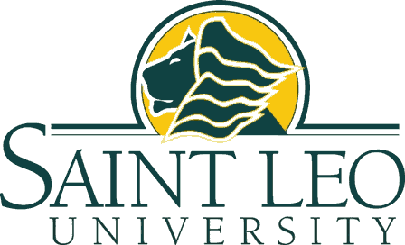 Saint Leo University offers online bachelor's degrees in Educational Studies – Early Childhood Development, a Bachelor's Degree in Elementary Education (grades K-6), a Bachelor's Degree in Middle Grades Education for various subjects, and a Bachelor's Degree in Secondary Education for various subjects. The university no longer requires students to submit SAT or ACT scores. Prospective students must submit recommendation letters and transcripts with high school coursework as a part of the application process. Students are encouraged to seek financial aid through the university as soon as possible.
University of Cincinnati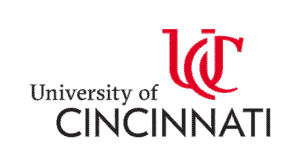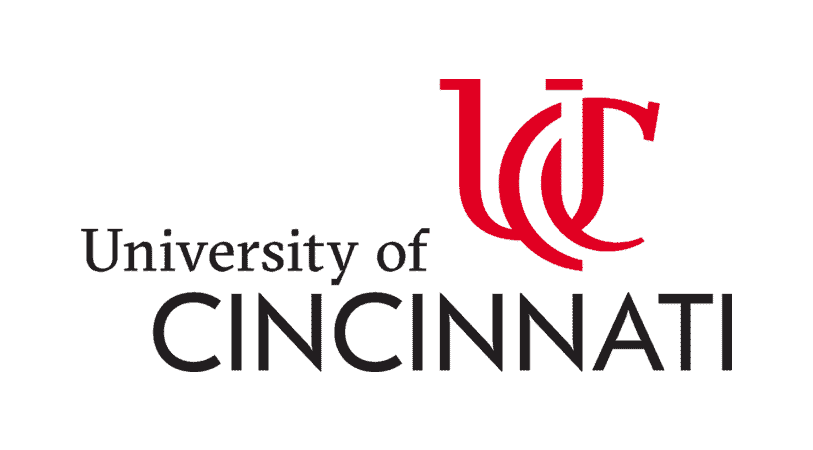 The University of Cincinnati offers a Bachelor in Early Childhood Education (ECE) program. This online program is accredited by the Council for the Accreditation of Educator Preparation (CAEP). It. is designed to ensure that program graduates are well-prepared for a teaching career. Students can transfer credits from a previous associate's degree or even a bachelor's degree program and must have at least a GPA of 2.0 on a 4.0 scale.
University of Washington


At UW, the Bachelor of Arts in Early Care and Education program integrates cutting-edge courses centered on evidence-based research, focusing on the most effective teaching practices for young children. Applicants interested in pursuing this program must possess a min. GPA of 2.0. Another prerequisite for admission is the completion of a min. of 45 transferable quarter credits from a college or university with regional accreditation. Additionally, submission of high school transcripts, a personal statement, and the application form is required.
Webster University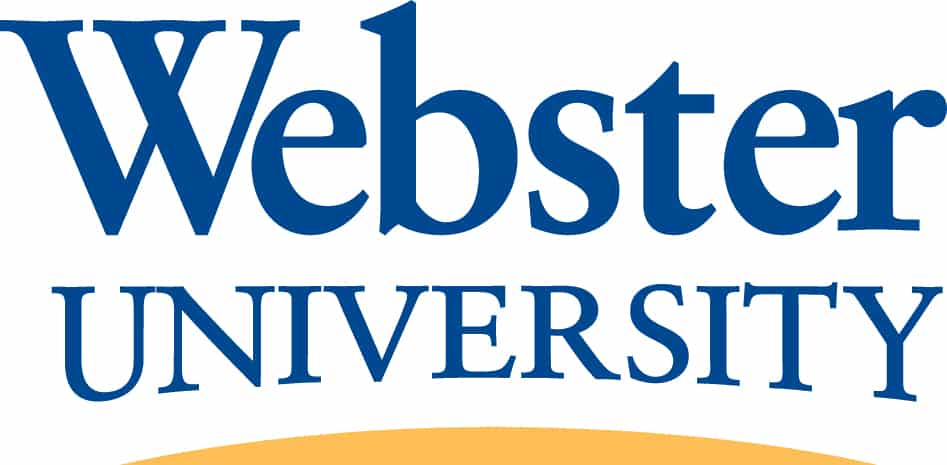 This university offers an online bachelor's teaching degree for elementary school, high school, and secondary school. The school is regionally accredited and ranked 22nd in Midwest Regional Universities by U.S. News & World Report's Best Colleges report. Students applying must have a GPA of 3.0, a min. ACT score of 21 and a combined SAT score of 1050. They must also undergo a background check before any field experience in the classroom.
Conclusion: Getting Your Online Teaching Degree
Research all the institutions that offer an online teaching degree and then narrow them down by various factors. Choose one that is accredited, and that offers a quality program. You will also want to weigh the tuition costs of private universities, public universities, and in-state universities.
Think about your specialization and align your passions with a program that offers a great program. If you aim to become a special education teacher, for example, narrow your schools down by the top accredited online teaching institutions that offer special education programs.
Also, consider the program's cost and whether you can handle future debt. Start applying for financial aid immediately if you're worried about the tuition fees. The goal is to try and shave off as much of the fees as possible.
If you are passionate about education and aspire to build a career in teaching, an online teaching degree program can prove to be a worthwhile investment. By conducting thorough research, you can discover a program that aligns perfectly with your goals and aspirations.