If you're wondering how to become a school teacher, it's likely that you're caring, patient, enjoy children, and are passionate about education. As you search for what qualifications do you need to become a teacher, it's easy to get overwhelmed by the different licensure and certification options, as well as the continuing education requirements needed to excel in a career in K-12 education. Finding the right online degree program is just the first step.
While finding the answer to the question, "what education do you need to become a teacher?" you'll learn that there are many different paths to becoming a teacher. Some teachers get started with their bachelor's degree in education, while others skip state certification and begin to teach in private schools with a degree in a different area. Other teachers take advantage of alternative certification programs that allow them to become a teacher without majoring in education.
Here, we'll explore what qualifications do you need to become an educator, what online teaching degree you'll need to become a teacher, and more.
Most Popular Schools with Online Education & Teaching Degree Programs
In-Demand Teaching & Education Careers :
| Occupations | Job Openings | Average Salary | Typical Entry Level Education |
| --- | --- | --- | --- |
| Elementary School Teachers, Except Special Education | 112,400 | $63,930 | Bachelor's degree |
| Secondary School Teachers, Except Special and Career/Technical Education | 80,300 | $65,930 | Bachelor's degree |
| Preschool Teachers, Except Special Education | 58,100 | $34,650 | Associate's degree |
| Middle School Teachers, Except Special and Career/Technical Education | 48,300 | $63,550 | Bachelor's degree |
| Health Specialties Teachers, Postsecondary | 29,400 | $121,620 | Doctoral or professional degree |
| Education Administrators, Kindergarten through Secondary | 22,900 | $100,340 | Master's degree |
| Postsecondary Teachers, All Other | 19,900 | $80,720 | Doctoral or professional degree |
| Instructional Coordinators | 18,600 | $69,180 | Master's degree |
| Education Administrators, Postsecondary | 16,800 | $112,400 | Master's degree |
| Teaching Assistants, Postsecondary | 14,900 | $36,460 | Bachelor's degree |
Source: 2019 Occupational Employment Statistics and 2018-28 Employment Projections, Bureau of Labor Statistics, BLS.gov.
Most Affordable Online Education & Teaching Degree Programs
What Do Teachers Do?
Ask any teacher: the job description of a teacher changes from day to day. A typical answer to the question, "what do teachers do?" will look quite different depending on who you ask. The job descriptions for teachers at the elementary level are different from the job descriptions for teachers at the high school level. The job description of a teacher can also vary greatly depending on their subject area as well.
Obtaining an online teaching degree will generally include the following skills:
Plan lessons that align with the district's curriculum (curriculum and instruction)
Deliver lessons in an engaging way that appeals to all learning styles
Correct misconceptions and help students who are struggling to grasp concepts
Participate in professional development and continuing education
Work with fellow teachers to develop cross-curricular lessons
Communicate with parents about their child's progress
Meet with supervisors to discuss goals for students
Work with school counselors to discuss concerning behaviors in students, implement intervention plans
Serve as a coach, club director, or in another role that supports the development of students outside of the academic classroom
Monitor lunch, recess, arrival, dismissal, and other times when students are in large groups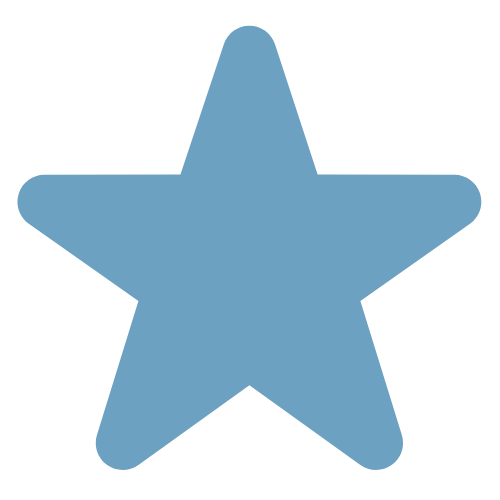 How Do I Become a Teacher?
If you're wondering how to become a teacher, or how long does it take to become a teacher, you'll be happy to know that a four-year bachelor's degree is enough to get started in the classroom. You'll also need to pass certification tests, and you'll need to complete a student teaching experience requirement that allows you to get classroom experience under the supervision of an experienced teacher.
The certification tests that you need to take will depend on your subject area. All teachers need to pass the Praxis Core, a test that assesses a teacher's general academic skills. Additionally, teachers need to pass subject-specific tests that evaluate either a teacher's specific subject knowledge or their knowledge of how to teach a specific subject to students. Praxis testing requirements differ from state to state, and it's important to be aware of the tests that you'll need to take for your certification as you go through your teacher certification program.
While a four-year online teaching degree answers the question of how to become a teacher, it doesn't answer the question of how to remain a teacher long-term. It's essential that you follow your state's continuing education requirements in order to stay certified. Continuing education doesn't just meet state requirements – it also helps you stay on top of the latest changes in educational research so that you can effectively teach your students.
While the answer to how long does it take to become a teacher is four years, most teachers find that they earn at least one master's degree over the course of their classroom tenure due to continuing education requirements. A higher level online teaching degree is key to getting higher-paying jobs in education.
What Can You Do with an Online Teaching Degree?
Online teaching degree programs are helpful especially for working students, but now what? Education students may wonder, "what can I do with an online teaching degree?" While teaching in the classroom is an option, there are also several other options to consider. Some education professionals who get started in the classroom decide to go on to become middle school counselors, preferring to work with students one on one instead of teaching in large groups. Choosing the right online teaching degree program for your needs will be imperative.
Others who wonder, "what can I do with an online teaching degree?" decide to go into teacher coaching. Teacher coaches are experts in classroom management, subject matter, and other aspects of classroom teaching. They observe and coach teachers who are working to hone their craft and can provide valuable insight and lessons from experience to help the teacher being coached deliver their instruction more effectively.
Other teachers choose to move into administration after spending time in the classroom. As an administrator, education professionals have the option to positively affect school policy, support teachers in the classroom, and work with parents and students who are going through issues in school.
It's also possible to go on to teach higher education with a teaching degree, especially at the master's and doctorate levels. Some teachers who progress to the doctorate level choose to work part-time in schools, while also working part-time at a university. This allows them to continue their passion for teaching children while also helping the educators of the future fulfill their potential.
Teachers who are suffering from burnout may also use their background and education for alternative careers, such as curriculum design and corporate training.
Popular Online Education Degree Specializations
early childhood
middle school
high school teachers
educational technology
science education
mathematics education
special education
higher education
curriculum development
educational leadership
child development
early childhood programs
language arts
health education
physical education
preschool teacher
early and middle childhood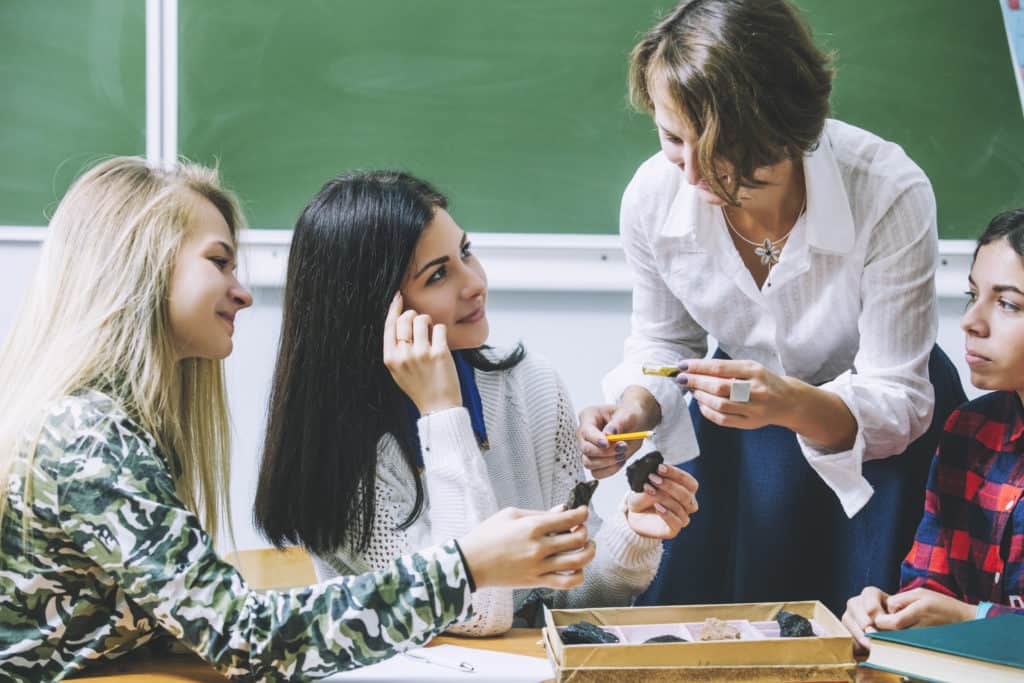 Accredited Online Degree Types: Associates, Bachelor's, Master's, Doctoral
Accredited Online Teaching Degrees – Associate's Online Degree
While earning your two year online associates degree in education won't certify you to teach on your own in a classroom, it can allow you to get started working in a school, supporting teachers, and getting the experience that will help you succeed in your career. Getting your associates degree in elementary education or early childhood education can prepare you to work as a teacher's aide, as an administrative support professional, or as a paraprofessional in a school.
After you get your education associates degree online, you may want to work at this level while you work to get your bachelor's in elementary education or early childhood education. Don't let the fact that you can't teach on your own after earning an education associates degree discourage you – this is still a great start for your career in education. Getting a teaching degree online will also allow you to work while attending school. An education degree at any level is the start to lifelong career.
Accredited Online Teaching Degrees – Bachelor's Online
Getting your online bachelor of education degrees is a smart move, especially if you're currently working full time and need a flexible option that allows you to do your schoolwork at night or on the weekends. It's important to note that you'll likely need to do some type of student instructing in order to be eligible for certification in your state. Before you begin your bachelors in education online degrees, be sure to talk with a program advisor about student requirements. Earning your online bachelors degree in elementary education can put you on the fast track to a long-lasting career in K-12 education. This option usually takes four years with full-time study.
Accredited Education Master's Online Programs
Earning an online master of education is a popular option for teachers. Many teachers get started in the classroom with a bachelor's education degree and earn their online master in education as a part of their continuing education requirements. After earning a bachelor's, getting a masters of education online offers teachers an exciting opportunity to specialize in a specific area of education. This may include school leadership, school counseling, advanced subject material, and more.
Since continuing education is required for teachers, earning a master of education online is often paid for by the teacher's school. It's a good idea to talk with your administration before assuming that your education masters will be paid for, as some schools have certain requirements for tuition reimbursement, or will only pay back a certain percentage of your total school cost.
While earning a masters in education online usually only takes two years, some teachers choose to earn their master's over a longer period of time, allowing them to split their time between school and work without becoming overwhelmed.
Accredited Education Doctorates Online Programs
Earning a doctorate in education degree is an exciting option that can open up many new career paths for teachers. After earning an education doctorate, some teachers continue to teach at the K-12 level, while others go on to teach new up and coming teachers at colleges and universities.
After earning an education doctorate, it's also possible to become an administrator or a principal, depending on the specialty of the doctorate of education online. Just like a master's degree, it may be possible for your employer to pay for an online doctorate in education.
Earning an online doctorate of education can be an exciting pinnacle in an educator's career. Teachers who earn their doctorate in education are an asset to both their schools and their district.
Accreditation
Accreditation for education programs is an important factor to consider when you decide that you'd like to become a teacher. When you complete an accredited program, it means that your program has been approved by an outside body like the colleges and schools commission. This ensures that you're getting the education that you need to be successful in the classroom. 
In order to become a licensed teacher in your state, it's essential that you complete an accredited program like one approved by the colleges and schools commission. There are several other organizations that provide accreditation for education programs, and you'll want to be sure you're choosing a program that's approved by your state, allowing you to become licensed after you graduate. Education program accreditation is also important for future employers. Principles and other school district officials will want to see that you've gone through a rigorous educational program, fully preparing you for the responsibilities of the classroom.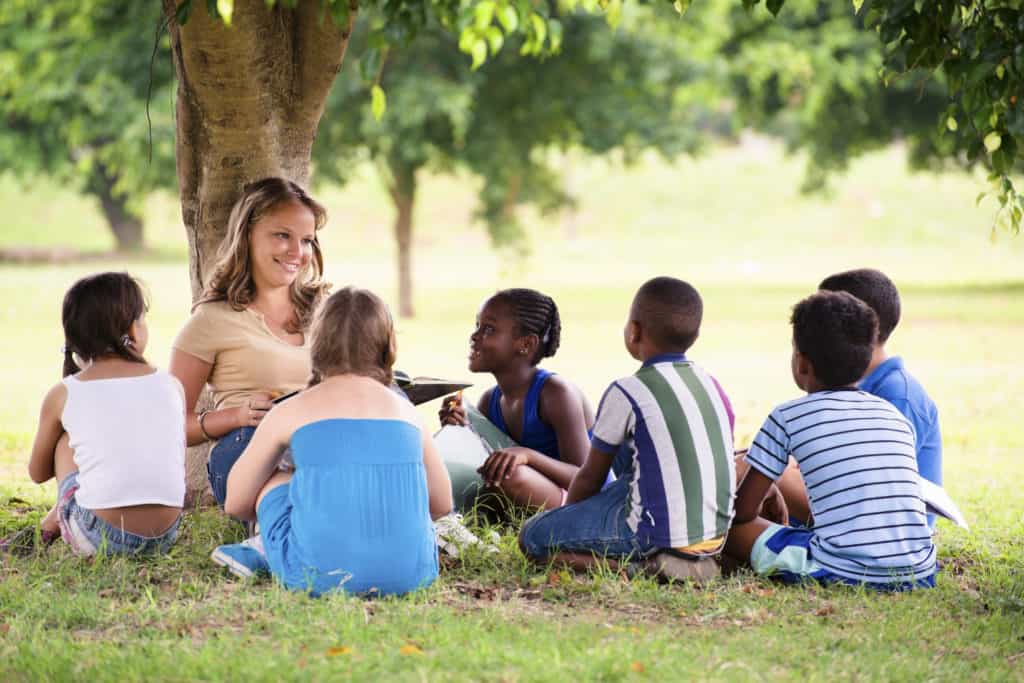 Teaching Licensure & Certifications
Getting your teachers certification online can be tricky. While you can go through all of the coursework necessary to get your teacher certifications online, you'll also need to go through a student teaching component. Typically, this must be done in person. The ever-changing scope of today's educational landscape may mean that this is changing for some up and coming teachers.
After earning your online certificates for teachers, it may be possible to teach classes online in order to earn your student teaching degree credits. Teaching students online or on campus is an important prerequisite to becoming a licensed teacher. This is an ongoing, changing process that needs to be monitored regularly, and is likely to end in time. Earning an online teaching certificate and going through online instructor teaching requires close work with a supervising teacher as well as college faculty, and it's a good idea to expect some bumps in the road as both your supervising teacher and your advising college faculty members get used to today's changing educational environment. 
There are many reasons why teachers choose to earn their continuing education teachers certification online, and one of the most common reasons that teachers cite taking this route is scheduling. Teachers are busy, especially those who also participate in supporting their students outside of the classroom by giving their time as a coach or advisor for extracurricular activities. It's impossible for most teachers to attend standard college classes. For teachers who are already in the classroom and are working on alternative routes to certification or want to become certified in a new subject area, online classes can be a convenient solution.
Usually, education licensure programs are a fantastic alternative to the rigidity of traditional learning plans. Be sure that your program is accredited, and be sure to go over any in-person requirements (like student teaching) with a program advisor before you decide to commit to a program.
Scholarships for Teachers and Educators
There's no doubt about it – getting your education to become a teacher can be expensive. It's a good idea to look into options that can help to offset the cost of your education.
Take a look at these education scholarships for teachers that can help lower your out of pocket tuition cost:
AFCEA Education Foundation Scholarships
Robert Noyce Teacher Scholarship Program
It's smart to look for scholarships for teacher education before you look for loans. Scholarships and grants do not have to be paid back. If you do decide to take out loans, be sure to check out the Teacher Loan Forgiveness Program. Teachers in certain locations and certain subject areas may qualify to have some or all of their loans forgiven depending on their time in the classroom.
Related Rankings: