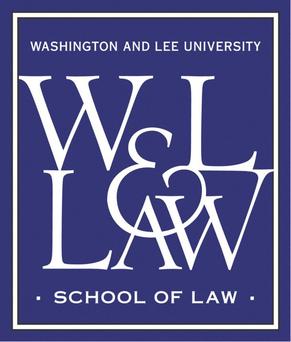 29%
Admissions Statistics | Acceptance Rate
3.5
Admissions Statistics | GPA (Median)
87%
Bar Exam Statistics | School's bar passage rate
76%
Bar Exam Statistics | State overall bar passage rate
83%
Employment Statistics | Graduates employed 10 months after graduation
$85,000
Full-Time Starting Salaries | Private Sector (Median)
$51,450
Full-Time Starting Salaries | Public Sector (Median)
6.9:1
Students & Faculty | Student-to-Faculty Ratio
396
Students & Faculty | Total Students
$49,355
Tuition and Expenses | Tuition
$15,625
Tuition and Expenses | Room and Board
= Average
One of the oldest law schools in the country, Washington and Lee University School of Law (W&L Law) began in 1849 as The Lexington Law School. The school was later incorporated into the University by General Robert E. Lee who was the President of the University after the Civil War. Over its long history, the W&L Law School has been housed in several buildings on campus but now resides in Sydney Lewis Hall named for a Virginia philanthropist. W&L Law has a unique third-year program that provides students with an entire year of experiential education. The School of Law is located in Lexington, Virginia–considered one of the most beautiful college towns in the United States.
Education
Students in their first year at W&L Law take required courses in civil procedure, constitutional law, contracts, civil procedure, property, torts, and transnational law. These core classes provide a foundational for all future coursework. Furthermore, students enjoy one of the highest faculty to student ratios in the country (6 to 1) which makes for a personal, small school setting for all coursework. First-year students also take a class in legal writing and a course in professional responsibility.
Second-year students at W&L Law spend their year in advanced coursework where they are largely free to set their own curriculum. Aside from a course on evidence and another course in constitutional law, students at W&L Law choose from an expansive offering of courses. Students also complete their upper-level writing requirement in their second year in a small seminar format.
The third-year curriculum at W&L Law is a ground breaking approach to experiential education. Students choose one of two immersion based approaches–either litigation or alternative dispute resolution. After the two-week immersion course, students learn in practicums where they work in teams to address real-world legal problems in a simulated environment. In their second semester, students participate in W&L Legal clinics where they learn additional practical skills while working with real clients. Students can choose additional coursework but it is not required.
Additional Programs
The Washington & Lee School of Law offers students two unique study abroad programs that allows students to pursue a deeper understanding of transnational law. The first–the Trinity Program–allows a select group of student to study European Law at Trinity College in Dublin, Ireland for a semester. Students enjoy one of the most dynamic cities in Europe while learning about the laws governing the European Union.
The second study abroad program allows students to spend a semester in Denmark studying at the University of Copenhagen. Students do not need to be fluent in Danish as the University–the largest in Denmark–teaches a number of law classes in English every semester.
Career and Career Placement
Based on the most recent graduation statistics, almost 90% of students who graduated from W&L Law were employed in either a career that preferred a Juris Doctor degree or required a law license within 10 months of graduation. Notably, the two most common career paths were government jobs (23%) or judicial clerkships (22%). For those who chose private practice in a law firm, graduates were as likely to chose a firm with less than 25 attorneys (16%) as one with more than 500 attorneys (15%). Although Viriginia was the most common destination for graduates, nearby Washington, D.C. and North Carolina were also popular choices for graduates to begin their careers.
The W&L Law Office of Career Strategy has a staff of four full time counselors as well as student fellows who serve the small student body. Due to the size of W&L Law, this allows the staff to help each student build a career strategy that blends networking, interviews, academics, and building practical skills during their third year. Throughout the year, the OCS offers professional development programs that help students prepare for their careers. The OCS also organizes several interview programs both in Lexington and in Richmond, Virginia. One interview program is specifically targeted at students interested in the public interest sector.
Experiential Education/Distance Learning
W&L Law is a leader in the field of experiential education. While most law schools require six hours of experiential education, W&L Law graduates are required to complete 18 hours including participation in one of the legal clinics representing actual clients. As previously discussed, the third-year of study is focused primarily on skill based courses including a two week immersion course, practicums, and participation in the clinical program.
A select group of students also participate in semester long externships in Federal offices in Washington, D.C. While there, students learn the daily habits necessary to succeed in as a government attorney. The bridge between these externships and career choices is evident in that government roles are the most popular career path for W&L graduates.
W&L Law's clinical program offers students six different legal clinics that represent a broad choice of practice areas. Students are supervised by practicing attorney and engage with real clients.
Student Life
Nestled in the Shenandoah Mountains, the small town of Lexington, Virginia is one of the most beautiful college settings in the country. Given the small-town setting, the University occupies a central role in town life. Students at W&L Law are fully integrated into the life of the larger University and participate in their many sports clubs as well as utilize their recreation and wellness facilities. The small, tight-knit campus of W&L law allows students to develop enduring relationships with their classmates and professors. The school offers an abundance of student-run organizations and journals.
Outside of the school, students enjoy one of the South's most enduring small towns with renowned cuisine (nearby Blue Sky Bakery is known for the best hamburger in Virginia) and recreational opportunities. Nearby Shenandoah National Park offers students miles of trails and waterfalls while Washington, D.C. is a short drive to the East. The Blue Ridge Parkway runs right by campus. In all, Lexington is a stunning setting for any law student to study.
SEE ALSO