Virginia is known far and wide for its education systems. It is ranked as the 7th highest state in Educational Attainment and 2nd among four-year universities in graduation rates, according to U.S. News & World Report. It is no wonder that student from around the globe look towards Virginia when researching top online MBA programs.
The state of Virginia's historic Jamestown was colonized in 1607. One of the most successful crops for the region that the early American settlers were successful at farming was tobacco. While the state of Virginia continues to thrive with an active tobacco industry, it has also diversified in other economic developments including politics, tech industries, agriculture, and manufacturing.
The nickname for the state is the "Old Dominion State," and the origin of that nameplate dates to when Charles II of England added the arms of Virginia on his shield in 1663. As it was also the first state to be colonized, Virginia was known as the "Mother State." On June 25, 1788, Virginia was voted in as the tenth state in the Union. Today, over 8.2 million people reside in the state of Virginia.
In the area of education, Virginia has a reputation for being one of the premier public university states in the nation. Historically valued schools like William and Mary in Williamsburg, Virginia Tech in Blacksburg, and the University of Virginia in Charlottesville offer students at all levels the chance to pursue a high-powered degrees in a wide spectrum of scholastic fields. While the state of Virginia has a deep southern tradition, few may realize that George Mason University, with the main campus in Fairfax, is one of the most culturally diverse higher education institutions in the country.
The Online MBA
One of the most impressive characteristics about Virginia's educational offerings is the access students have to stellar online MBAs through some of the state's best business schools. While many students within the state look toward their Virginia universities for programs, online MBAs open their doors to students around the country and world. Some MBA programs have brief on-campus residencies to work on projects and network, while others have no on-campus requirements at all allowing for ultimate flexibility. Here is a ranking of the very best online MBA programs in Virginia.
Methodology
To find the best Online MBA programs in Virginia, over 570 online MBA programs around the country were researched and ranked on their location in Virginia, affordability, reputation, and convenience.
Affordability
To find the online MBA program's affordability, tuition data was gathered directly from each university's website. The base tuition was calculated for the entire degree, which excludes fees, books, and lodging. To find the Affordability Score, this base tuition was inverted and placed on a 100-point scale. This data attributes to 33% of the final ranking score.
Reputation
This reputation for each online MBA is based upon data from national MBA ranking sources: The Economist, Bloomberg Businessweek, and US News and World Report. The rankings were converted to scores on a 100-point scale, and then averaged to find a balanced consensus for each program's reputation. This averaged score was placed on a 100-point scale for the Reputation Score, and attributes to 33% of the final ranking score.
Convenience
To understand the ultimate convenience for the top online MBA programs in Virginia, each program was throughly researched. The programs that can be completed 100% online and have the GMAT/GRE admissions requirement omitted or waived gets top marks. The Convenience Score attributes to 33% of the final ranking score.
1
College of Business and Economics
Radford University provides an online MBA at the College of Business and Economics. It is a priority of the business school to prepare its graduates for long and successful careers in business leadership. This 36-credit hour online MBA provides a cross-functional, broad-based education in core business leadership areas. Students also have the opportunity to pursue specific electives in innovation and analytics designed to prepare distance learners for advanced leadership roles in a number of professional sectors of the global economy. Cutting edge business courses provide online MBA students experiential learning opportunities that are sure to engage them in the educational process. This process builds a bridge between theory and practice that is certain to make an impact on the organizations these students go on to work in after graduation. This best of the best online MBA in Virginia presents with it a very attractive tuition rate of less than $15,000 and makes this program the second most-affordable degree within this ranking.
Affordability Score: 99.75
Convenience Score: 75.00
Reputation Score: 16.34
2
Strome College of Business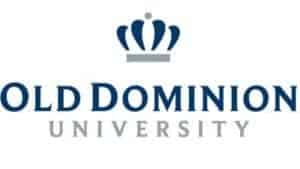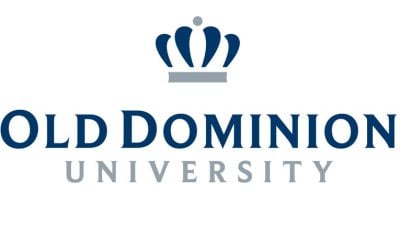 Old Dominion University delivers an online MBA with certificates in Modeling, Simulation and Visualization, Business Analytics and Big Data, Public Procurement and Contract Management, and Maritime, Ports and Logistics Management through the Strome College of Business. A tuition rate of just over $20,000 is associated with this stellar online MBA. The program can be completed without students ever having to step foot on the historic campus in Norfolk, Virginia. The Strome College of Business has many things going for it. One advantage of the school is its exemplary business accreditation through the AACSB-International, which shows students it has a reputation for providing excellent degrees and practicing academic integrity. Leadership Dynamics, Business Law and Ethics, Statistics for Managers, Marketing Strategy, Managerial Economics, Fundamentals of Contemporary Marketing, Investments and Portfolio Management, Managerial Accounting, Managing in Contemporary Organizations, and Information and Knowledge Management are just some of the incredible courses students will be exposed to while working through this noteworthy online MBA.
Affordability Score: 91.11
Convenience Score: 75.00
Reputation Score: 16.34
3
College of Business & Economics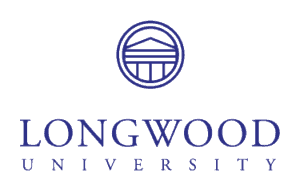 An online MBA, with an emphasis in Real Estate or delivered as a general MBA, is offered at Longwood University's College of Business & Economics. One of the excellent features of this 36-credit hour program is the short-residency the business school offers during the summer term. This residency allows students to coordinate with fellow students and network with business school leadership. The residency takes the form of an extended weekend experience during the summer term. The coursework within this online MBA is structured within seven-week terms, which allows full-time online MBA students the opportunity to graduate in just 15 to 18 months. Part-time distance learners registered in this program will typically take two years to graduate with a course schedule, which includes one class each term. Some program candidates may be interested in a GMAT waiver during the admissions process, and the business school will grant such a waiver to qualifying students. This online MBA is the most affordable program within this ranking of the very best in the state of Virginia.
Affordability Score: 100.00
Convenience Score: 50.00
Reputation Score: 16.34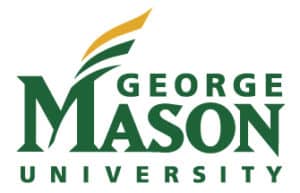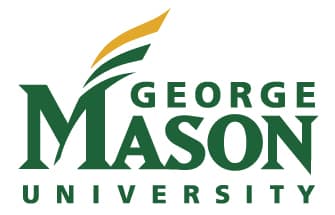 The School of Business at George Mason University provides an online MBA. The designers of this program invite online students to connect to America's epicenter of policy, thought leadership, and economy, with this noteworthy 48-credit hour degree. The School of Business is cultivating the next generation of business, public institution, and government pioneers. This 100% online MBA trains students by equipping them with a global perspective and diverse skill set so they, in turn, will solve many types of complex organizational issues. Students develop their interpersonal, analytical, and managerial skills while self-pacing through a rigorous, engaging business management curriculum. The tuition rate for this 100% online degree is under $50,000, and students looking for a GMAT waiver will be happy to know the admissions office provides one to qualifying candidates. The School of Business at George Mason receives its business accreditation through the AACSB-International. The four primary areas of study associated with this program include analytical decision making, collaborative communication, modern issues in business, and knowledge of functional business principles.
Affordability Score: 60.76
Convenience Score: 75.00
Reputation Score: 16.34
5
Raymond A. Mason School of Business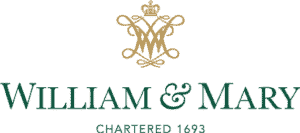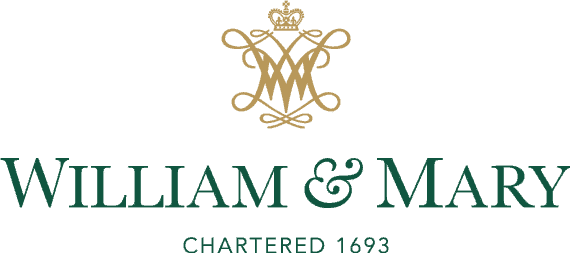 The Raymond A. Mason School of Business at William & Mary offers an excellent online MBA. With a tuition rate of under $65,000, this online MBA is the most expensive of all the degrees in this ranking. But this degree also offers the most coursework, which can directly translate into a high level of preparedness for business school graduates. While many distance degrees like this one are 100% online in their structures, this high-quality online MBA from William and Mary does feature one short residency at the beginning of the program. The residency component is delivered as an immersive three-day educational experience on the campus in Williamsburg, Virginia. This feature of the online MBA allows students to meet their colleagues, hear lectures from leaders in business, and connect face-to-face with educators and business school faculty. The combination of this in-person residency with the Raymond A. Mason School of Business' convenient online learning platform is sure to give online students a leg up on the competition. This dynamic online MBA provides a rich business leadership experience that will help prepare distance learners to advance their careers in business management.
Affordability Score: 42.34
Convenience Score: 50.00
Reputation Score: 100.00
What Industries Currently Drive Virginia's Economy?
The industries based in Virginia are essential to the state's economic well-being. These industries not only keep the state viable on a multitude of levels, but they also keep Virginia residents working and able to thrive as community members. Few may realize this, but Virginia maintains the East Coast's third-largest port for commerce, shipping, and exports. Here are a few areas of the Virginia economy that are experiencing health and growth, and ways that a professional in business can take advantage of such economic opportunities.
Virginia Features a Strong Corporate Services Industry
The world of corporate services is a vast one. Organizations of all sizes, but especially large ones, will need to consolidate and process support services to maximize organizational potential. Corporate services allow businesses to grow by structuring every element and department of an organization and providing strong leadership. Today there are many corporate or professional services organizations including brands like Deloitte, KPMG, and IBM Global Services. The state of Virginia is regarded by many as an excellent place for corporate services due to its being an epicenter for business and having a high level of livability for its residents. Nearly 40 of the companies listed on Fortune 1000 have their corporate headquarters in Virginia. Because the state still has rural locations, which are accessible and optimal for building on, many brands look to Virginia as a perfect place to construct their headquarters at a much lower cost than high population cities in America.
Virginia Features a Strong Information Technology Industry
The information technology areas of cybersecurity and cloud technology are booming in Virginia. The state holds the title as the largest data center market in the United States. Workers in the high-tech industry have also flocked to Virginia, making it the second-largest state for tech-related professionals in the nation. More and more organizations of all sizes will be developing their IT departments over the coming years. Computer and information systems managers are looking to have a ripe job market over the next decade, according to the U.S. Department of Labor's Bureau of Labor Statistics. With a job outlook of 12% growth until 2026, these managers will continue to enjoy high salaries and excellent benefit options.
An excellent degree to pursue to land a job as an information technology manager is the online MBA. This degree is typically delivered over a two-year span and allows students to keep working throughout the program's duration. Better still, online MBA students do not have to pull up stakes and move to a new area to work through a program. Many of the best business schools in the nation offer a 100% online experience.
Virginia Features a Strong Manufacturing Industry
With a strong transportation infrastructure and access to rails, roads, and ports, Virginia continues to be a leader in manufacturing. All types of products are currently being made throughout the state, including automobiles, snack foods, steel beams, rocket engines, and wood flooring. Each of these industries relies on properly trained business managers leading groups of IT, manufacturing, marketing, and supply chain specialists. The online MBA is a great degree to complete to be able to gain positions in companies that produce items in the state of Virginia.