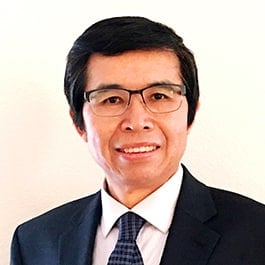 While a student researches the best business school to fit their educational and career goals and aspirations, there are countless questions that fill their minds. The questions are regarding the types of degrees offered, costs, accreditation, online degree offerings, scholarships, and many other points of data. But what is the story behind it all? How will the overall experience affect their educational outcome? College Consensus had the honor of connecting with Dr. Xinjian (Arthur) Lu, Dean of the College of Business Management at SUNY Polytechnic Institute, to find out the story.
Beginning in 1966 where it held classes in a primary school, this Institute has grown into a public, four-year school with over 3,000 students in attendance and over 25,000 alumni worldwide. At SUNY Poly's Utica, New York campus, students study in the middle of its beautiful, green, 400 acres, surrounded by peaceful forests and wildlife; at its Albany, New York, campus, nanoscale engineering, nanoscale science, engineering technology, and nanobioscience programs are offered. The Institute has earned its accreditation from the Middle States Commission on Higher Education and offers bachelors, masters, and doctoral degrees. An advantageous facility on the Utica campus is the Quad-C (Computer Chip Commercialization Center). This semiconductor manufacturing research facility, costing $250-$300 million, is accessible to all students and supports work involved in IT, processing devices, packaging, and supply chain.
The AACSB accredits the College of Business Management in all of the business programs offered. Undergraduate students can earn a Bachelors in Business Administration, Accounting, or Finance. Graduate students can partake in the flexible, fully online Masters in Accountancy or MBA in Technology Management degrees. The College of Business Management keeps close ties with alumni, to both help them in their continued career journey, and to provide excellent training and networking opportunities for current students. SUNY Polytechnic Institute is ranked in College Consensus' Best Colleges & Universities, Best Public Colleges & Universities, and Best Regional Universities – North rankings.
College Consensus: Please tell us about your business school and what makes it unique?
Dr. Lu: Being a business school within a polytechnic institution, the College of Business Management at SUNY Polytechnic Institute strives to provide life-transforming opportunities for our students to pursue business education in innovative and technology-rich learning environments.
College Consensus: What do you look for in successful applicants to your business school?
Dr. Lu: In applicants to graduate programs in our College, in addition to standard admission criteria, we value their motivation and determination to become business professionals and leaders. These are important to the success of their graduate studies, especially in the online learning environment provided by our College.
College Consensus: How do you support your business students to leverage them into a career after graduation?
Dr. Lu: Applied learning components have been built into the courses and programs. The College provides experiential learning opportunities to help students become career ready. An outstanding example is the InnovationChallenge New York program, an annual student competition that generates novel ideas for the economic and social well-being in New York State, especially in the greater Mohawk Valley region. The challenge topic for 2018 was "Reimagining Greater Old Forge," addressing economic and social complexities within the "Blue Line" boundary of the Adirondack Park.
College Consensus: Is there anything going on within your business education community that you are particularly excited about?
Dr. Lu: As a clear and strong indication of our College's high quality, all of the degree programs are accredited by the Association to Advance Collegiate Schools of Business (AACSB). AACSB accreditation is the hallmark of excellence in business education and has been earned by only five percent of the world's business schools.
College Consensus: What can you tell us about your online offerings?
Dr. Lu: Our College has been a pioneer in advocating and providing online business education. Its MS in Accountancy and MBA programs were launched in 2002 and 2005, respectively. Both programs have been offered fully online from the very beginning. Over the years, our faculty have developed deep expertise in online teaching. This expertise enables the College to provide high-quality online graduate education that meets the educational needs of the society.
College Consensus: Anything else you'd like to say about your programs and school?
Dr. Lu: Our College develops and strengthens our impact through active academic and professional engagement that sustains high-quality intellectual capital, which fosters innovation in degree programs, pedagogies, and student services. To learn more or to apply, please visit: https://sunypoly.edu/academics/colleges/college-business-management.html
Crucial Characteristics
Pioneer: There was a time, not that long ago, where the words "online, internet, and world-wide web" did not exist. Even after computers were beginning to become more common, we could not have imagined being able to study, learn, and receive a higher education through a computer. The way that online education began and the extent to which it has grown over just the past 20 years is amazing. As Dean Lu stated, the College of Business Management is a pioneer in providing online business education. With the inception of both the online Masters in Accountancy and the online Masters in Business Administration degrees being in the early 2000s, these programs and professors have many more years of experience with online degrees than most other universities. Participating in a degree program from a pioneer institution gives online business students a great advantage.
Determination: There are a lot of challenges to be faced when pursuing a degree of higher education. It also takes a whole lot of hard work. Students who are full of determination can navigate through the coursework, curriculum, unforeseen roadblocks, potential time management issues, distractions, and anything else that comes their way. The College of Business Management seeks out students who are determined to learn and work hard. These students will be able to get the most out of the business degree program. Determination is the key to gaining the confidence needed to find great success in life and in their desired career.
Technology: A polytechnic institute specializes in technology. It is a technological leader amongst all of the other types of universities. SUNY Polytechnic Institute upholds this fact and strives to continually improve upon their technological knowledge, abilities, facilities, and experience. All of the areas of study offered by the Institute, including Arts & Sciences, Engineering, Health Sciences, Nanoscale Science & Engineering, and Business Management benefit from the technological aspects that are integrated throughout their coursework. There is a vast array of innovative technologies that encompass the business world. As students study business here, they have the advantage of receiving a highly technological business education full of technologically influenced professors, curriculum, and experiential learning opportunities. This sets them up for great success in today's fast-growing technological marketplace.