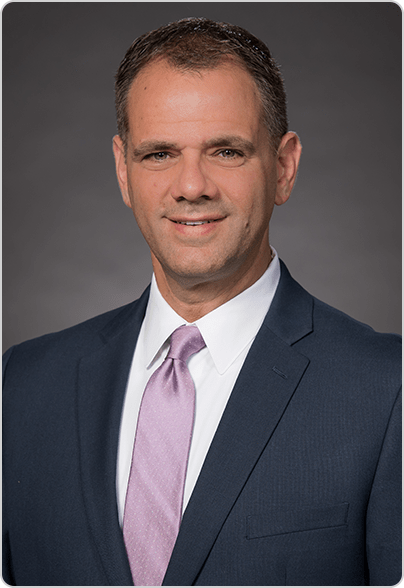 Searching for the best business school program can be overwhelming. Prospective students may not even fully know what they need to look for to prepare for a career successfully. The amount of quality schools and programs out there is daunting, and many aspects need to be taken into consideration. Most college websites reveal information on historical facts about the school, accreditation, degrees, majors, minors, co-curricular activities, scholarships, tuition, and online programs. But, what about the story behind it all? Let's dig deeper. College Consensus had the benefit of connecting with Dr. Elad Granot, Dean of the Dauch College of Business & Economics at Ashland University, to hear the story.
In Ashland, Ohio, Ashland University was established in 1878 as Ashland College and, since 1930, has carried the North Central Association of Colleges and Schools accreditation. It has grown to serve over 6,600 students studying associate's, bachelor's, master's, and doctoral degrees. Identifying their beliefs through a Christian lens, the private University values character development, like service, leadership, and integrity; spirituality and faith; academic freedom; and excellence in teaching. Upholding their "accent on the individual" motto means every student will find a student-centered, highly supportive educational environment. A variety of colleges exist within the University that train students in the arts and sciences, education, nursing and health sciences, business and economics, graduate studies, and theology.
The ACBSP-accredited Dauch College of Business & Economics provides students with highly accomplished and expert faculty, various experiential learning opportunities, and 15 business-related student organizations. Business students find a plethora of undergraduate majors to choose from, including Accounting, Fashion Merchandising, Economics, Management Information Systems, Hospitality Management, Entrepreneurship, Supply Chain Management, Manufacturing Management, and Sport Management. The Master's in Business Administration degree is offered in several formats with a variety of concentrations. There is an International MBA, a full-time MBA, a part-time MBA, a Healthcare MBA, and a Hybrid MBA. Several online degree programs exist for business students, including an Associate's in Business, Bachelor's in Business with a major in Business Administration, Online MBA, and an Online Sport Management MBA.
College Consensus has ranked Ashland University in the Best Online Colleges & Universities in Ohio Ranking, the Best Online Christian Colleges Ranking, the Best Value Colleges & Universities Ranking, and the Best Colleges for Students With Learning Disabilities Ranking.
College Consensus: Please tell us about your business school, and what makes it unique?
Dr. Granot: Ashland University's Dauch College of Business & Economics offers a world-class education to students around the country by adapting to environmental changes and offering unparalleled opportunities. Our students span far beyond our main campus location in Central Ohio, providing the education they desire no matter their location with high-quality online teaching.
We believe our faculty are the backbone of our programs with unmatched real-world business experience. They are focused on providing individualized attention to each student and their goals.
The College of Business and Economics is fully accredited by ACBSP and is included in national and international rankings of all undergraduate and graduate programs. Ashland University's MBA programs focus on the business professionals of today and offer flexible and accelerated completion options. Uniquely, we offer a 1-Year International MBA Program that allows students to earn their MBA in just one year while experiencing two different international study tours for applied learning of international cultures and business on a global scale.
College Consensus: What do you look for in successful applicants to your business school?
Dr. Granot: A successful applicant at the Dauch College of Business & Economics is not defined by their previous educational marks but on their future aspirations. Our review process focuses on leadership, experience, and community involvement indicated by their application and resume.
College Consensus: How do you support your business students to leverage them into a career after graduation?
Dr. Granot: Ashland University's Business School values helping students from campus to career. Our College of Business and Economics hosts career fairs of regional and international companies offering valuable entry-level positions, internships, speaking engagements, and networking opportunities for students. The University's Career Center for Life Calling also offers interview practices and resume reviewing to further prepare students for career dreams. Dauch College of Business & Economics provides career coaching to set students up for success beyond education.
Our world-class faculty serves on regional, national, and international executive boards that share their knowledge and expertise in the classroom. The challenges professors faced in their professional lives become real-world teaching models for students. The faculty and the vast alumni network helps students build a professional portfolio to explore career aspirations and internship opportunities.
The MBA program offers one-on-one mentorship opportunities for current students to connect with alumni. The relationship offers career advice, networking, professional lessons, and more. Students are encouraged to connect with alumni, mentors, and faculty to foster relationships and maintain them upon graduating.
College Consensus: Is there anything going on within your business education community that you are particularly excited about?
Dr. Granot: Ashland University's Dauch College of Business & Economics is home to the Burton D. Morgan Center for Entrepreneurial Studies, which conducts a speaker series of successful alums and business professionals to connect our students with industry experts and leaders. The center focuses on developing entrepreneurial knowledge with experiential learning. Additionally, business courses include lectures from current business executives who discuss successes and challenges throughout their career to help educate our leaders of tomorrow.
Our business school has a unique highly-regarded student organization, not common to many small private universities known as the Eagle Investment Group. This organization allows students to gain real investing experience. Students perform live stock and portfolio analysis and manage a portfolio of approximately $1.5 million of the University's Endowment. They have access to various investing programs with opportunities to network with current business professionals.
Lastly, we aim to provide the most value to our students by continually assessing courses. We now offer courses that prepare students to earn nationally known certifications such as Blockchain Certification from IBM, Green Belt, Digital Marketing from the AMA, and PMP.
College Consensus: What can you tell us about your online offerings?
Dr. Granot: Each online faculty member is required to undergo quality matters training to ensure Ashland University business professors are offering the same level of quality education inside the classroom and online. Our accredited and nationally ranked online programs include opportunities for students to earn an Associate's Degree, Bachelor of Business, and/or MBA degree.
Our online MBA programs are offered in a variety of flexible formats with over 11 specializations. Students can choose their own pace or complete the program in an accelerated format. Our accelerated one-year online MBA students are provided with a Verizon Mobile HotSpot with unlimited data affording them to complete their coursework from anywhere at any time.
College Consensus: Anything else you'd like to say about your programs and school?
Dr. Granot: Ashland University's motto is Accent on the Individual; not only is this amplified throughout the entire University but specifically in the College of Business and Economics. We have a commitment to guide our students in their journey from prospect to student, and beyond. We strive to offer real-world opportunities to help them achieve their full potential. While receiving a world-class education, they are also provided opportunities with student organizations, internships, case-study competitions, professional fraternities, and MBA international study tours.
Our programs and experiential opportunities are customized to the students' personal and professional development with innovative and impactful outcomes allowing us to set ourselves apart from our competition. We prepare our students to be leaders of tomorrow and understand that the best way to learn is by doing. Our incorporation of applicable scenarios for our undergraduate and graduate student populations allows the ability to test their learning as well as identify improvements to position our students for success. Applying business theories and tactics into a successful and sustainable strategy is paramount for student development.
Crucial Characteristics
Career Readiness: When a student decides to pursue a degree of higher education, they are already thinking about, at least, doing something productive with their lives. Whether they know exactly which career they desire or not, they are taking the first step towards a successful future. Students who enter a business program are one step closer to figuring out their career path, especially when the program is built around student success and career preparation.
As Dr. Granot addresses, in this interview, the Dauch CoBE and Ashland University provide a supportive environment and numerous activities and opportunities for students to develop and reach career goals. Through career fairs, networking and internship opportunities, career coaching, mentorships, and building relationships with alumni, students receive an immense amount of career direction, support, and opportunity. The University has an excellent resource in the Career Center for Life Calling, which helps business students figure out their goals, both personally and professionally, prepare for interviews, and create resumes, among other beneficial resources. Business students can be assured they are career-ready upon graduation.
Exciting Happenings: It is an adventure for students to see a University excited about what they have to offer. The excitement motivates students to get involved and to reap the benefits of excellent programs. Dr. Granot mentions several things he is excited about within the Dauch CoBE.
The Eagle Investment Group, which provides students with a $1.5 million portfolio where they analyze, manage, and make real-world investment decisions;
The Center for Entrepreneurial Studies, which helps students grow in their knowledge of entrepreneurship through coursework, hands-on learning, and hearing from and interacting with entrepreneurial leaders;
And multiple nationally known certifications in leading business sectors.
Both of the experiential learning opportunities and the opportunity to become certified in several areas enhance and add excitement to the overall educational experience.