There are many routes to becoming an operations research analyst, ranging from entry-level positions for candidates holding a bachelor's degree to higher-paying management roles upon completion of a graduate degree. All degrees require students to become well-versed in applied mathematics and computer science.
Operations research analysts handle complex problems utilizing a variety of analytical software tools and math algorithms to maximize a company's production and minimize cost. Many colleges don't offer specific OR programs, so it is highly common for operations research analysts to pursue a degree in business, analytics, or industrial engineering. Here are some of the top degrees to become an operations research analyst.
Bachelor's in Industrial Engineering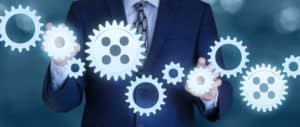 A Bachelor's in Industrial Engineering is a great choice for future operations research analysts. Undergraduate students interested in earning a Bachelor's in Industrial Engineering should seek out an ATMAE or ABET-accredited program. IE programs are typically housed within a college of engineering and will feature predominantly science and engineering math courses. The curriculum includes chemistry, computer science, differential equations, mechanics, materials science, physics, and statistics. Students are often able to gain hands-on experience through simulation labs, case studies, and can earn college credits for work cooperative programs.
Graduates of this IE program are qualified to take the Fundamentals of Engineering exam. According to the BLS, the median annual salary for industrial engineers is $88,020. Industrial engineers focus on creating an efficient work environment, primarily in manufacturing and processing plants. However, this versatile degree is needed by nearly every industry, including health care, banking, military, and government agencies. Sectors within IE include supply chain management, quality assurance, and project management. Common job titles include Cost Estimator, Project Manager, Safety Engineer, Site Supervisor, and Quality Control Technician. The workday may be divided between an office setting and time in the field, observing technical operations to determine how to best utilize laborers and machinery. Responsibilities include developing job evaluation programs, designing systems to move heavy parts, and collaborating with management.
Bachelor's in Business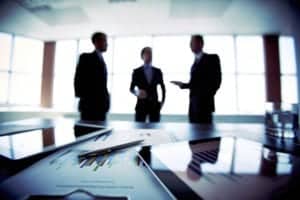 Studying business opens the door to many career fields and gives prospective operations research analysts a well-rounded, practical education. Business operations programs are designed to prepare students to efficiently manage a company's daily operations by including comprehensive courses in accounting, finance, marketing, risk management, and sales. Degrees with specialized certifications, such as Project Management Professional, Certified Supply Chain Professional, or Salesforce, embedded into the curriculum can lead to higher starting salaries and make a candidate's resume stand out.
Business operations managers are employed in the public and private sectors. Popular career choices include Management Analyst, Logistics Manager, and Supply Chain Analyst. Management analysts are often hired by companies as consultants to help with specific projects. MAs will gather data and interview personnel to learn about the problem and develop solutions. The median salary for MAs in 2019 was $85,260, according to the BLS.
Master's in Operations Research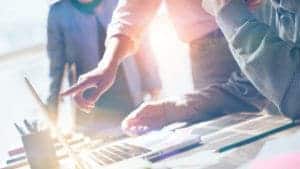 Students who pursue a Master's in Operations Research program will gain specialized knowledge and be more competitive in the operations research analysis field. Operations Research graduate programs consist of advanced courses in industrial logistics, financial engineering, and deterministic models. Concentrations allow students to tailor their master's degree to a specific field, such as Artificial Intelligence, Entrepreneurship, Healthcare Management, or Logistics and Supply Chain Management.
The average salary of a graduate from a Master's in Operations Research program is $96,953, according to Payscale. Supply Chain Managers and Senior Data Analysts earn six-figure incomes. Operations research analyst positions are expected to increase by 26 percent by 2028, according to the BLS.
Master's in Analytics
Companies across the world rely heavily on data to make decisions, creating a need for a specialist to interpret statistical information. A Master's in Analytics, Data Analytics, or Business Analytics will prepare students for a lucrative career path as an operations research analyst. An analytics program is a perfect mesh of computer science, data science, and business intelligence.
Analysts help improve the way business organizations function through the use of data. For example, an analyst may work for a healthcare system to cut hospital expenses or increase donations for non-profit organizations by creating a database of potential donors to contact based on demographic categories. This degree imparts many transferable skills in project management and supply chain management, expanding possible career choices, including market analysts, big data architects, and chief data officers. Data Scientist and Data Engineer were both on Glassdoor's ranking of the 50 Best Jobs in America for 2020, with salaries just over $100,000.
MBA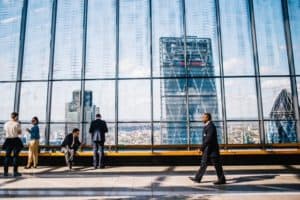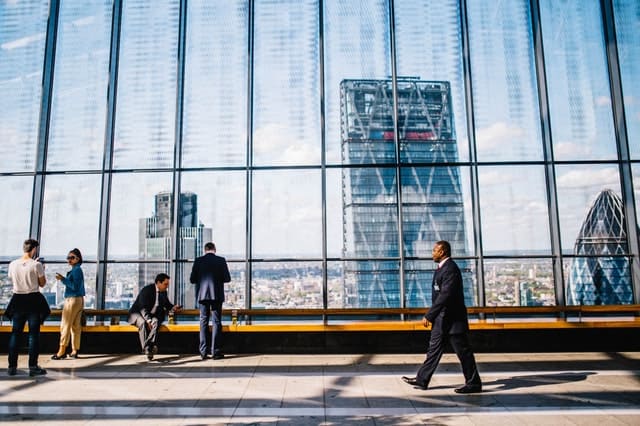 An MBA is a highly respected degree throughout the business community. This credential, coupled with an in-demand emphasis in decision science, operations management, or supply chain management, can push your resume to the top of the stack when applying to become an operations research analyst. Students will gain a solid grasp of data mining tools, programming methods, computing algorithms, and business foundations. Course offerings might include Business Forecasting, Managerial Decision-Making, and Principles of Yield and Revenue Management. Most programs require a thesis or internship, which provides students with hands-on experience with overseeing a business' operations. Students also learn to apply research into actions.
In addition to operations research analysts, graduates assume positions as market research analysts or financial analysts. Market research analysts earn a median salary of $63,790 and financial analysts $85,660, according to the BLS. Market research analysts devise plans for collecting consumer data and use statistical software to interpret the data and determine target markets for a product or service. Financial analysts manage and invest in a corporation's financial assets. Market research analyst positions are projected to increase by 20% by 2028, while financial analysts can expect to see a significant increase in new jobs.
Next Steps
Now would be an excellent time to add a degree to your resume. And since operations research analytics is utilized in such a broad range of industries, students who have professional experience or an undergraduate degree in another field can still pursue this top ranked career. Professionals can draw upon their experiences as they gain the technical skills needed to be successful through enrollment in a bachelor's or master's program.
All of these degrees have minor differences but offer great preparation for a career in this field. Operations research analysts have a higher than average job projection over the next ten years and show extremely promising career longevity. This means, now is a great time to consider one of these degrees to become an operations research analyst.
Related Resources:
Online Business Analytics MBA Ranking
Online Master's in Analytics Management