Although a loan officer position does not usually require a master's degree, it can be highly beneficial, both personally and professionally, to obtain a top online MBA. The projected 8% growth rate and the fact it is ranked #15 best business jobs shows why recent graduates and current professionals are pursuing loan officer positions. As a loan officer, you can get an online MBA to enhance knowledge, become an expert, stay competitive, and impress employers and clients, especially if you desire to be a senior loan officer, advance into management positions, or own your own business. But which Online MBA program is best for loan officers?
Lending, in one way or another, has been around for thousands of years. Although it has massively evolved over the years, the foundational idea is still the same. Someone borrows something at present and pays it back at a later time. Historical lending had more to do with crops and animals, but today's lending mostly deals with money.
When your job requires you to handle other people's money, you carry a massive responsibility. There is also a trust relationship built between the borrower and the lender. Loan officers require a certain breadth of knowledge and experience to perform their duties correctly. Check out the top ten list of Online MBA programs for loan officers and concentrations that launch professionals into a successful career.
Online MBA in Communications & Public Relations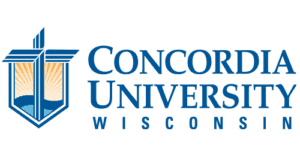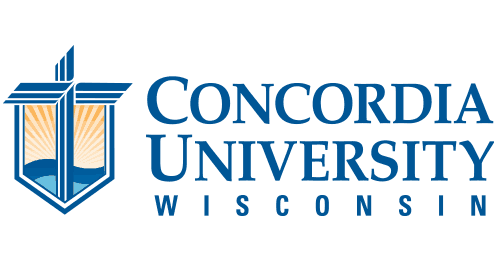 A loan officer communicates daily with clients and fellow employees. Depending on their job, they may need to communicate with the general public or sales prospects. In-depth education on communicating effectively and efficiently will increase your competitiveness and success as a loan officer. An Online MBA with a concentration in Communication & Public Relations provides this type of education. It is packed full of management-level courses in accounting, economics, marketing, and finance, combined with a focus on developing strong communication, public speaking, strategic thinking, public relations, social media, intercultural communication, leadership, and conflict resolution skills.
The IACBE-accredited, entirely Online MBA in Communication & Public Relations at Concordia University Wisconsin is a 36-credit hour program offering flexibility in schedule and expert instructors. Core business courses include Managerial Economics, Corporate Finance, Accounting: Financial Analysis/Decisions, and Applied Statistics Methods. Communication-specific courses include Group Dynamics & Leadership, Management Communication Practices, Publicity & Public Relations, Effective Business Writing, Advanced Interpersonal Communication, and Social Marketing Strategies.
Online MBA in Economics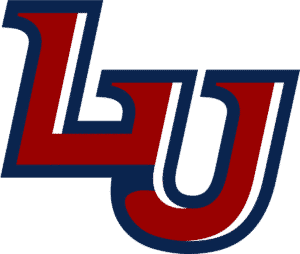 Economics involves studying the production, consumption, and distribution of monetary goods and services and people's interactions and behavior related to these events. A loan officer needs to understand what is going on within the economy in which they conduct business. Many economic factors contribute to the loan process. An Online MBA with an Economics concentration provides a comprehensive understanding of micro and macro theory, economic trends, trade policies, national debt, fluctuations, budget deficits, monetary policies, and how these economic concepts affect business operations and the global market. Possible courses include Behavioral Economics, Business Law, Financial Economics, Economic Development, and Applied Economics.
Liberty University, top-ranked for its online offerings, has an ACBSP-accredited Online MBA in Economics that is 45-credit hours and can be completed under two years. Students will study biblical worldview and learn how to integrate biblical ethics with current business economics. Featured courses include Microeconomic Theory, Money & Capital Markets, Global Economic Environment, and Econometrics.
Online MBA in Entrepreneurship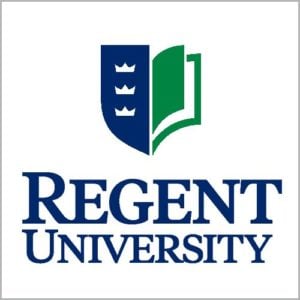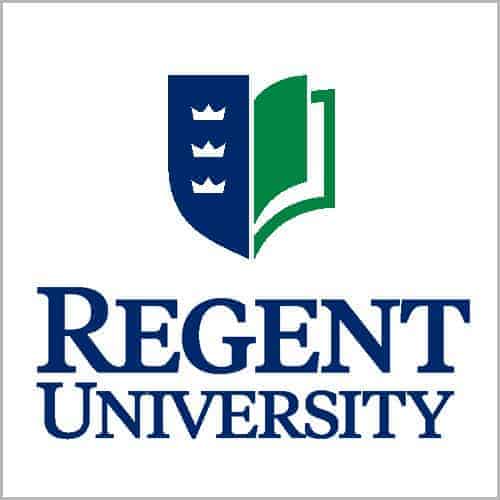 A financial institution employs the majority of loan officers. But, after years of experience, some choose to start their own business. Obtaining an Online MBA with a concentration in Entrepreneurship fully equips individuals to succeed as leaders and business owners. It is packed full of tools that provide managerial experience and prepare you to recognize opportunities, develop effective business models and marketing strategies, design a functioning operation, and achieve lasting results. The core MBA courses provide a firm foundation of business fundamentals, principles, and concepts. Courses you may see in this concentration include Entrepreneurial Thinking, Business Innovation, Small Business Management, Financing New Ventures, Commercial Leasing, Business Ethics, Resource Management, and Value Investing.
A top-ranked ACBSP-accredited Online MBA program in Virginia is found at Regent University. Their Online MBA in Entrepreneurship takes 42-credit hours to complete. The program provides a Christian worldview as it values business expansion through research, innovation, and adaptability. Featured courses are Investing, Financing & Funding Relationships, Entrepreneurial Government Contracting Strategies, Quality Management, and Strategic Management.
Online MBA in Finance

An Online MBA with a Finance concentration equips loan officers to become financial experts. They deal with aspects of finance all day long, including analyzing financial statements for their clients. Students will gain essential business knowledge in corporate finance, accounting, business analytics, marketing, and organizational behavior during the program. Possible courses in the concentration include Corporate Financial Communication, Financial Markets & Trading, Financial Management, and Investment Management. Some MBAs in Finance offer specializations within the concentration like Investment Banking, Financial Analysis, Statistical Analysis, Real Estate Finance, and Financial Planning.
The accelerated Online MBA in Finance at Murray State University is 30-credit hours and only takes 12-18 months to complete. This AACSB-accredited program is affordable and flexible and has dedicated and supportive faculty who offer mentorship and personal attention. The program requires a set of core MBA courses, self-paced modules in economics and accounting, seminars, and elective courses in finance. These courses include Investment Management, Advanced Corporate Finance, and Derivative Securities.
Online MBA in Financial Management
Financial management refers to the managing of a company's finances and accounts. Although a loan officer is not responsible for managing a business's finances, there are many components they do need to understand. An Online MBA with a Financial Management concentration can prepare loan officers to properly handle their commercial loan accounts. It provides an in-depth understanding of financial strategies, asset management, financial planning, pricing, organizational behavior, risk management, operations management, advanced accounting, and global economics. Specific courses may include Investment Analysis, International Markets, Advanced Financial Management, and Corporate Budgeting.
California Southern University has developed an intensive Online MBA in Financial Management. The ACBSP-accredited, 36-credit hour program instills management, leadership, analytics, communication, and business skills in every student. Some of the required core courses include Economics for Organizational Management, Applied Data Analysis, and Marketing Management. Concentration courses include Financial Statement Analysis, Corporate Finance, Lending in Consumer & Corporate Markets, Financial Institutions, Management in Banking & Financial Services, and Behavioral Corporate Finance.
Online MBA in Financial Psychology & Behavioral Finance

Financial psychology and behavioral finance are newer terms that refer to the study of psychological factors, including emotions and biases, that impact financial decisions and behaviors. Loan officers can set themselves apart from their competition with the perspective gained from understanding the processes and techniques of these two concepts. An Online MBA with a Financial Psychology & Behavioral Finance concentration is quite a unique program that helps students learn how to acquire and retain clients, improve communication, and build effective relationships. Graduates will be able to identify negative behavior, assist clients with lowering financial stress, and healthily guide them in their financial decisions.
Creighton University is a Jesuit institution that has an AACSB-accredited Online MBA in Financial Psychology & Behavioral Finance. The core MBA courses prepare students to succeed in leading and managing an organization. The concentration courses include Introduction to Financial Psychology, Applied Behavioral Finance, and Personal Financial Psychology. Electives include Financial Communication & Client Interviewing, The Psychology of Family Finances, and Tax Theory & Business Decisions.
General Online MBA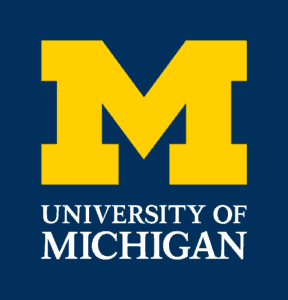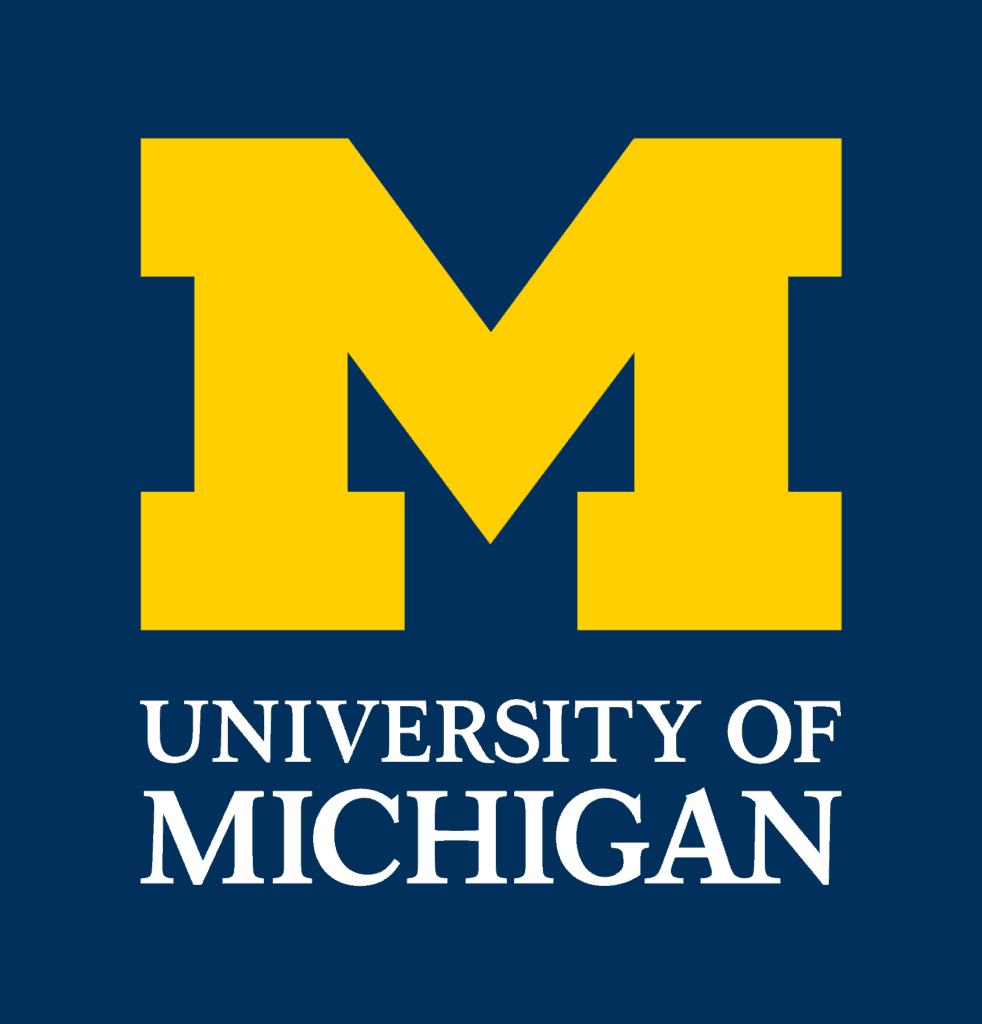 One of the best online MBA programs for loan officers is a general online MBA. A General Online MBA is a degree that establishes a comprehensive view of business and equips you with managerial, leadership, and technical skills. The courses cover all of the essential business facets, including accounting, management, marketing, finance, and economics. Loan officers benefit from learning about every aspect of a business, whether it is to advance their career or start a business. Online MBAs typically provide hands-on experiential learning opportunities, like real-world consulting projects. Courses may include Quantitative Business Analysis, Business Law, Business Strategy, Organizational Behavior, Entrepreneurship & Innovation, and Supply Chain Management. Additionally, elective courses can often be tailored to fit specific career goals and interests.
The University of Michigan's AACSB-accredited Online MBA program requires 57 credits to be completed in a part-time or full-time format. It involves engaging, live, interactive classes with additional modules that are self-guided. The credits include core courses, three in-person, on-campus residencies, a Multidisciplinary Action Project solving real problems for real organizations, and a choice of elective courses. Electives include Bargaining & Influence Skills, Competitive Tactics & Policy, Financial Statement Analysis, the Science of Success, and Virtual Business Communication.
Online MBA in Marketing
Without the proper tools and education in marketing, loan officers may not successfully promote their business. An Online MBA with a Marketing concentration can prepare students with the marketing knowledge, strategies, and tools needed to build their network, reach prospective clients, and navigate social media. Topics of study include customer satisfaction, market demands, buyer behavior, marketing research, overcoming issues, integrated marketing communication, and distribution channels. Possible courses include Digital Marketing, Operations Management, Branding, Advertising Management, International Marketing, Product Development, and Sales.
An ACBSP-accredited Online MBA in Marketing from Dallas Baptist University instills a desire for excellence, a Christian worldview, and is in the business of "developing servant leaders." The MBA core provides comprehensive, advanced knowledge in courses like Corporate Finance, Creative Problem-Solving, Leadership Management, and Quantitative Analysis for Managers. Marketing-specific courses include Marketing Analysis, Business Development Strategies, International Marketing, New Product Development, and Advanced Marketing Strategies. This degree program provides an experiential learning environment that utilizes the University's corporate partnerships for hands-on, real-world marketing experiences.
Online MBA in Public Accounting

An in-depth understanding of accounting principles allows loan officers to stand out amongst their competition. An Online MBA with a concentration in Public Accounting combines foundational business core courses that enhance leadership and management skills with rich knowledge of advanced accounting concepts, which leads to a successful business. The essential components of accounting taught in this degree include capital budgeting, financial reporting, legal and regulatory limits, and requirements, business statistics & modeling, managerial finance, and finance & portfolio management. Most programs thoroughly prepare graduates to complete the Certified Public Accountant exam.
Wayne State College offers an IACBE-accredited, 36-credit hour, entirely Online MBA in Public Accounting. Students make presentations, write papers, conduct research, complete exams, and collaborate with classmates virtually. Core business courses include Managerial Communications, Organizational Behavior, Financial Administration, Decision Science, Management Accounting, and Administrative Policy. Courses within the Accounting focus are Taxation for Decision Making, Accounting Analytics, Governmental & Nonprofit Accounting & Auditing, Fraud Examination & Forensic Accounting, and Advanced Assurance Services.
Online MBA in Risk Management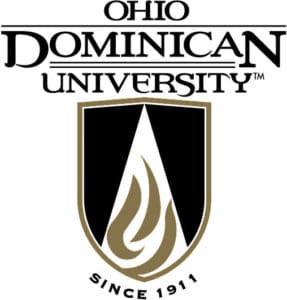 When dealing with credit, both from borrowers and financial institutions, there are risks. Loan officers face potential risks in their daily job. It is imperative they have a firm knowledge of how to identify and evaluate risks in advance and be able to minimize or eliminate them altogether. An Online MBA with a concentration in Risk Management qualifies loan officers to perform these tasks. Possible courses include Actuarial Science, Statistics for Risk Analysis, Managing Risk, and Interest Rate Risk Management. Within this type of degree, courses can focus on risk management's financial perspective or risk management through leadership, effective communication, and business processes. It involves the study of organizational, financial, and economic risks.
An ACBSP-accredited Online MBA in Risk Management from Ohio Dominican University is 100% online and can be completed in 16 months. The traditional MBA courses aim to enhance ethical leadership skills and overall business knowledge. Courses within the concentration include Risk Management & Insurance, Financial Modeling, Econometric Modeling, and Enterprise Risk Management.
Next Steps
An online MBA degree provides a broad, comprehensive view of general management and all facets that combine to allow an organization to function. It promotes skill development in leadership, analytical and critical thinking, communication, problem-solving, and making effective decisions.
Loan officers benefit from just a general MBA degree but have the option to concentrate their studies in a specific area, as well. As you have read above, these concentrations, including finance, economics, communications, financial management, public accounting, entrepreneurship, marketing, financial psychology, behavioral finance, and risk management, are excellent choices for loan officers.
With the advancements in technology, achieving a degree entirely online is not only doable; it is comparable and sometimes more beneficial to the traditional setting. Completing an Online MBA prepares you to lead in a digital world. Depending on the program, students can attend live virtual sessions or access the content conveniently. There are opportunities to interact with faculty, fellow students, and complete group projects entirely online.
Institutions that provide online MBA degrees desire to prepare graduates in making a difference in the world and contribute to society. Now, the choice is yours. Which of these top Online MBA programs for loan officers will take you down the right path for you to be that contributor?
Related Resources
Best Online Undergraduate Business Schools
Online Finance MBA Ranking
Online Master's in Finance Management
Ultimate Guide to Becoming a Loan Officer
Best Free Resources for Loan Officers
Best Degrees to Become a Loan Officer
Fastest Online MBA Programs