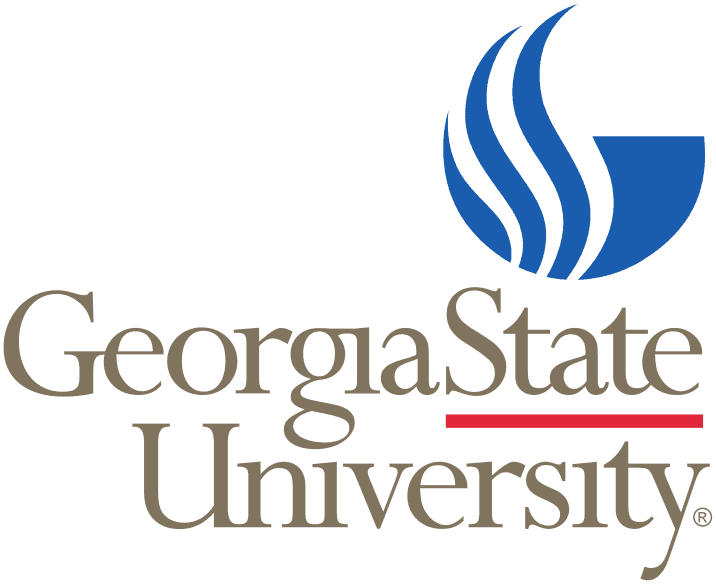 Accreditation
AACSB, Southern Association of Colleges and Schools, Commission on Colleges
Georgia State University's Robinson College of Business was established over 100 years ago and is all about novelty. It is a "new kind of business school "in the way it brings new areas of study in with the core principles of business, new methods for faculty and students to collaborate with the business community, and new ideas and insights that impact the world of business. Nearly 8,000 business students are enrolled in the AACSB-accredited programs. They are taught by distinguished and award-winning professors, influenced by a diverse population, learn the value of innovation, and are transformed during their educational experience at Robinson.
Education
The unique, newly integrated undergraduate business curriculum includes business statistics and programming skills. The Bachelors in Business Administration degree offers areas of study in Actuarial Science, Computer Information Systems, Finance, Managerial Sciences, Real Estate, Accountancy, Business Economics, Entrepreneurship, Hospitality Management, Marketing, and Risk Management & Insurance. Graduate students have a plethora of Masters degree options, including Actuarial Science, Data Science & Analytics, Global Hospitality Management, International Business, Commercial Real Estate, Human Resources Management, Marketing, Finance, Professional Accountancy, Quantitative Risk Analysis & Management, and Taxation. The redesigned Masters in Business Administration integrates analytics and digital innovation and is entirely flexible in time, pace, and location. MBA students can customize their education by pursuing career pathways in Analytics Consulting, Commercializing Innovation, FinTech, Healthcare Enterprise Management, Digital Marketing, Leading in Global Business, and Digital Transformation of Organizations. For an even higher degree of education, there is a Ph.D. in Business with nine areas of study and an interdisciplinary Doctorate in Business Administration.
To help fund their education, business students have access to a variety of scholarships specific to undergraduates, graduates, and academic business fields of study. The Institute of International Business also provides scholarships to help students study business in global locations like Italy, Tunisia, Casablanca, Switzerland, Germany, France, Costa Rica, Hong Kong, Sweden, South Korea, and Spain.
Student Life
Not only do students receive excellence in their classroom coursework, but they are also inundated with experiential learning opportunities that extend their education, enhance their resumes, and prepare them for success. Each academic department has several related student-led organizations that help provide engagement, leadership development, and experiential learning programs. These programs include WomenLead, the Honors Program, and Panthers Accelerated Career Experience. They are also about conducting market research and business plan consulting with real clients at local businesses, helping business partners identify and solve big data problems, case competitions, hackathons, and entrepreneurial challenges.
There are several immersive trips to Wall Street, Silicon Valley, and Washington DC, where students interact with business executives from different industries. Robinson College has built excellent partnerships and a strong alumni network that help provide education, internships, and employment. There are 13 research centers and institutes that benefit business students, faculty, and the surrounding business community. Some of the centers deal with business & industrial marketing, engaged business research, health information technology, mature consumer studies, economic forecasting, and process innovation.
SEE ALSO