The best degrees for working at home has become substantially important to college students. With the pandemic, working conditions change on a near weekly basis. College degrees that will always be in demand help the student find positions with flexible working conditions. In the age of COVID-19, less students are seeking degrees that require in-person interactions. According to the New York Times, experts predict that college degree programs will shift dramatically and prioritize online degrees for work at home jobs. College degrees that will always be in demand fall into one of two categories: pandemic-dependent careers and pandemic-proof careers, according to the analyst firm Encoura. The former relies on jobs with openings that surge during the pandemic while the latter promises job continuity during the pandemic.
Degrees for work at home jobs can be finished on a remote basis from an accredited college or university. Degree requirements are similar to on-campus with schedules often abbreviated. Self-paced programs provide the option for students to finish undergraduate and graduate degrees on their timelines. Although many pandemic-proof degrees are for future remote work, the exception is healthcare majors. One of the top types of college degrees that will always be in demand is within the medical field. Although some work in healthcare can be done remotely, like telemedicine visits, many healthcare workers do report to jobs on-site. For those interested in degrees for work at home jobs, industries such as business and technology may be a better fit.
1. E-business and Innovation Masters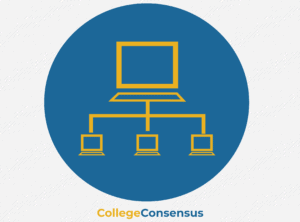 One of the top online degrees for work at home jobs is e-business and innovation. This type of graduate-level program has high salary potential with positions available remotely. During e-business degree tracks, the curriculum focuses on using software programs to manage e-commerce operations. This degree program combines business management skills such as market research, leadership, financial analysis, and economics and e-commerce courses such as database management, system development, and programming. Positions for e-business degree holders include payment processors, sales supervisors, and e-commerce marketing executive. All of the job duties for these positions can be performed at home.
Degree Level: Master
Average Salary: $120,569
2. Information Architecture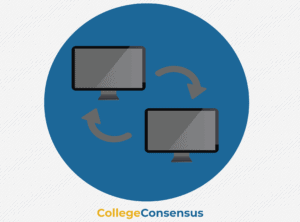 Information architecture is an advanced tech career with job duties that can be done virtually. Both PhD programs and post-graduate certificates are available for those who wish to pursue a job as an information architect. Information architects work behind the scenes at home to optimize user experience on websites. The information architect must analyze user needs and develop technologies to accommodate website visitors. An information architect was already a top work from home job due to the high reliance on virtual programming with job growth continuing throughout the pandemic.
Degree Level: PhD, Certificate
Average Salary: $117,273
3. Pharmaceutical Sciences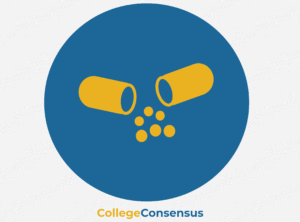 A pharmaceutical science program is a great example of college degrees that will always be in demand. The pharmaceutical industry has experienced unprecedented growth during the pandemic. Between 40 and 60 percent of pharmaceutical workers reported in a recent survey conducted by Fierce Pharma that they anticipated a pay increase during the next six months of the pandemic. Although many pharmaceutical jobs involve working on site, administrative and managerial positions permit the degree holders to handle job duties remotely.
Degree Level: MS, BS
Average Salary: $114,903
4. Information Technology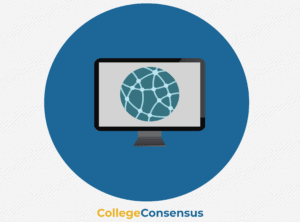 Information technology has always been a top choice among degrees for work at home jobs. Bachelor degree holders in the field have an average salary in excess of $88,000 while master degree graduates make upwards of six figures. Information technology jobs are plentiful for those who are looking to work from home. Best IT jobs for those who want to stay financially stable during the pandemic include data scientist, software developer, application developer, information security specialist, systems analyst, and web developer. With the increase reliance on tech to perform operational duties across all industries, the skills gap has widened in the field.
Degree Level: MIT, BS
Average Salary: $88,424
5. Information Systems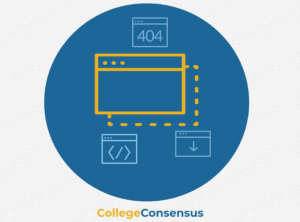 Similar to information technology, information systems jobs have grown due to the pandemic. Organizations have become highly reliant on systems that allow business continuity during government shutdowns. Job options for those with an information systems degree include data analyst, IT consultant, software engineer, and database administrator. All of these jobs offer work from home options with high earnings potential. Careers for BS degree holders having an average salary of more than $83,000 while those with a graduate-level degree in information systems are posed to make $100,000 or more annually.
Degree Level: BS, MBA
Average Salary: $83,246
6. Retail and Sales Management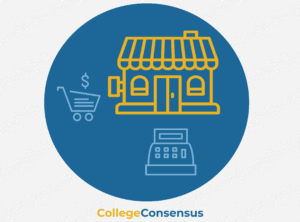 Retail and sales management may come as a surprise for those searching for the best degrees for work at home jobs. However, many sales jobs have the capacity to occur through virtual interactions. As storefronts closed down, retail and sales managers became creative to help their businesses thrive. Sales teams are now typically managed remotely through the use of cloud computing and team building software programs. Management positions within the retail industry have benefits that include job security, lucrative insurance and retirements benefits packages, and high earnings potential.
Degree Level: BS, BA, MS
Average Salary: $81,902
7. Management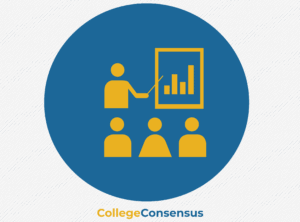 Management is a broad degree type that allows the graduate to obtain positions that involve working from home. Managers are responsible for keeping all team members on track during the pandemic while they may work remotely too. Management jobs are available across all industries with an average starting salary of $80,000 or more for bachelor degree holders. Those with management degrees at the graduate-level earn an even higher annual wage. Specializations increase earnings potential with options that include international business management, finance management, marketing, consulting, and entrepreneurship.
Degree Level: BS,BA, MS
Average Salary: $80,416
8. Construction Management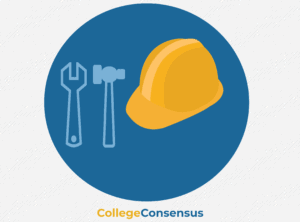 Construction management is a superior choice for college degrees that will always be in demand. Instead of pursuing a general management business degree, the student specializes in the management of firms within the building industry. Although residential housing projects decline during pandemic shutdowns, essential projects continue on in most states. Also, as states reopen, the need for construction firms to finish or start residential and non-essential commercial projects grow. Construction managers can work remotely due to the high amounts of administrative tasks required with limited site visits needed.
Degree Level: MS, BS
Average Salary: $77,374
9. Health Care Administration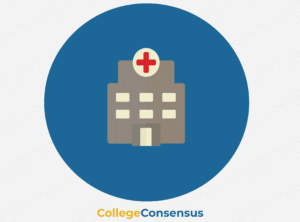 In many cases, healthcare administration careers can be done remotely. Unlike direct care professionals, healthcare administrators can work from home and reduce the building capacity of hospitals and medical offices. Healthcare administrators ensure hospitals and other medical facilities are running smoothly. Duties include budget management, restocking, employee scheduling, protect patient privacy, manage medical records, and develop employee training. Since medical facilities are always needed, especially during the pandemic, job security for healthcare administrators are a guarantee.
Degree Level: BS, MS
Average Salary: $76,913
10. Project Management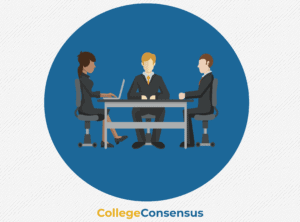 Consider project management when evaluating degrees for work at home jobs. Project managers will work within a variety of organizations with duties performed remotely in the result of a shutdown. Project managers head up work teams to ensure projects are delivered on time and within the approved budget. Project managers assign tasks to each team member and update any stakeholders about team progress. Project managers work at firms within information technology, construction, accounting, marketing, human resources, and more. Minimum degree requirements for project managers are typically a MBA with an average salary of $74,000 and higher.
Degree Level: MBA
Average Salary: $74,358
11. Green Building, MS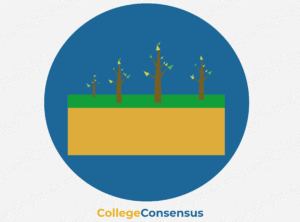 Green building has become a surprising online degree with high pandemic job growth potential. Sustainability has grown in importance over the past decade with a call for businesses to harness eco-friendly building options. Green construction managers will plan, direct, and budget for projects that can include new roadways, commercial buildings, residential houses, and schools. Green building managers can use construction software programs to coordinate projects remotely. Master level programs are available in green building with an average salary of $68,590.
Degree Level: MS
Average Salary: $68,590
12. Human Resource Management, BBS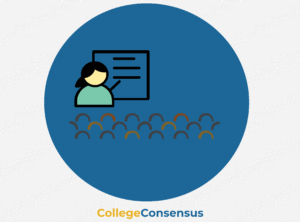 Human resource management is one of the best degrees for work at home jobs due to the high prevalence of open positions. Human resource job duties don't usually require face to face interactions with many tasks able to be handled from home. Managers will handle payroll, scheduling, onboarding, employee training, and employee retention. Since employees may have certain scheduling conflicts during the pandemic, human resource managers must be readily available to troubleshoot any challenges. Job availability is expected to increase steadily through the next five to ten years for human resource careers.
Degree Level: BBA, MBA, MS
Average Salary: $67,605
13. Transportation and Logistics Management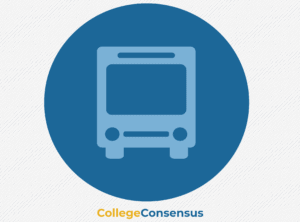 Transportation and logistics management has high business continuity potential during times like the pandemic. Transportation and logistics managers must still ensure the supply chain remains operational with adjustments made based on travel restrictions nationally and internationally. In recent years, transportation and logistics managers have experienced substantial job growth with pay rates projected to increase to more than $103,000 per year, according to the Bureau of Labor Statistics. Employment of mangers within transportation and logistics is especially prevalent in California, Texas, Illinois, and Florida. Some transportation and logistics managers can work remotely with other companies requiring part-time on-site.
Degree Level: BS
Average Salary: $66,259
14. Digital Marketing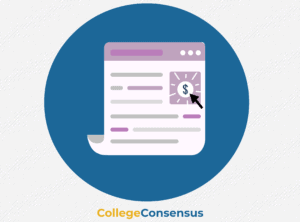 Digital marketing is a growing career for those who are looking for work at home careers. Digital marketing degrees allow the student to secure a virtual position post-graduation. Digital marketers promote campaigns for organizations who want to reach their clients through web searches, digital ads, and social media promotion. Since online usage has increased due to stay at home orders, digital marketers have been in high demand. With a digital marketing degree, the individual can work for a marketing agency or freelance as an independent contractor.
Degree Level: BS, BA, MS
Average Salary: $65,590
15. Communications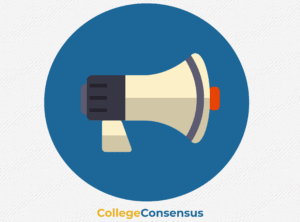 For those who want to keep their options open should consider a degree in communications during the pandemic. Communications degrees are pandemic-proof because they offer so many career paths. Communications jobs involve working with others, but most duties can be completed virtually. Public relations specialists is a top position for those with bachelor's degrees while graduate-level holders could end up working as human resources managers and brand managers. Bachelor degree graduates in communications often earn upwards of $65,000 while master's degree holders can expect a salary around $85,000 or more per year.
Degree Level: BA, MA
Average Salary: $65,259
16. Nursing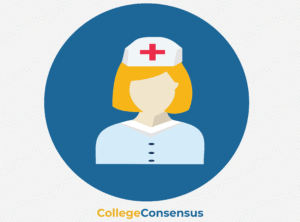 With nursing, the student is choosing one of the top college degrees that will always be in demand. Nursing jobs are always available, but especially during times of quarantine. Nurses are categorized as essential workers and will continue to work during the pandemic. In some cases, nurses can have the option to work from home by providing telephone and video call consultancy services. A bachelor's degree is usually a standard job pre-requisite for RN positions. Those who want to work in a nursing specialty should pursue a Master of Science in Nursing. Nursing salaries average at $64,806 per year.
Degree Level: BS, MS
Average Salary: $64,806
17. Business Administration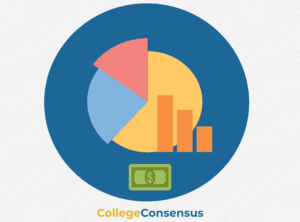 Getting a bachelor's in business administration or an MBA sets the student up to secure the top degrees for work at home jobs. Business administration jobs are leadership positions within financial and technology firms. With an MBA, the college graduate could seek out a senior position within a company with titles such as CTO or CEO. Other careers for those who major in business administration include marketing manager, computer systems manager, finance manager, and head of business operations. With a bachelor's degree, average salaries are around $61,000, but MBA holders can earn salaries in excess of $106,000, according to US News and World Report. Business administration job duties are able to be done remotely through online networks.
Degree Level: BA, MBA
Average Salary: $61,725
18. Data Analysis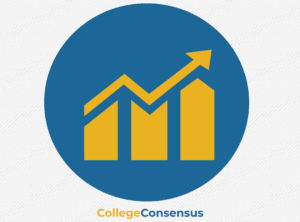 Data analysis degrees are both available to undergraduate and graduate students. Graduates of a master's level program has the potential to secure management positions within organizations while PhD students usually go into teaching, research, or consulting upon degree conferment. Collecting, interpreting, and analyzing data sets are examples of duties performed by a data analyst. The data analyst must then make supported recommendations to business leaders based on data sets. Data analysts may have worked remotely prior to the pandemic and can continue their duties during quarantine conditions.
Degree Level: BS, MS, PhD
Average Salary: $60,696
19. Renewable Energy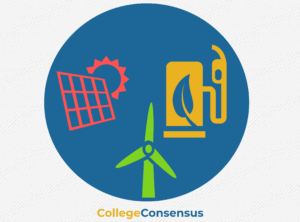 Like green building, the renewable energy industry has seen a surge throughout the pandemic period. Placing more importance on corporate responsibility is a major trend across all organizations. Renewable energy technologies have expanded over the last decade with many products now becoming available for widespread commercial use. Renewable energy degrees are offered at the graduate and undergraduate level. Career options include engineers that are involved with the development of renewable energy technologies or managers of renewable energy company operations. Salary ranges within the field of renewable energy are between $57,000 and $150,000.
Degree Level: BS, MS
Average Salary: $57,767
20. Market Research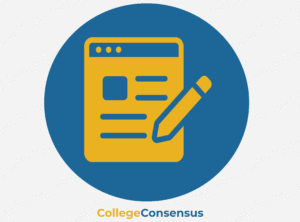 Market research is a pandemic-proof career path and makes the list for being among the best degrees for working at home. Companies are increasing market research budgets because societal changes lead to adjustments in buying trends. As an example, when COVID-19 cases started to increase, more consumers were investing in health and wellness products. To secure a leadership position, a master's degree is preferred by employers. By harnessing online research and data collection tools, a market research executive can work from home.
Degree Level: MS
Average Salary: $55,208
21. Computer Science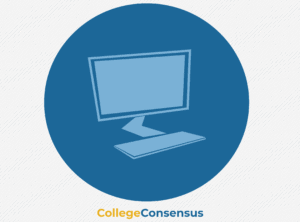 Computer science degrees are a solid investment. Degrees within the STEM field are rated as having a high value and provide a definite return on investment. Although most computer science degree seekers choose a specialization, an undergraduate degree provides a strong foundation prior to enrolling in a master's degree program or certification program. Computer science positions for those who want to continue working remotely during times of quarantine include web developer, network architect, software tester, software engineers, and information security analysts.
Degree Level: BS, MCS
Average Salary: $53,825
22. Programming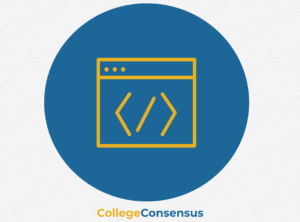 Programming degrees are ideal for those who want a job that can be done from home. Prior to the pandemic, many programmers worked from home or followed a hybrid schedule. Jobs within the field of programming include software developer, quality assurance engineer, application developer, and web programmer. At a minimum to earn a starting salary around $53,000, the student should pursue a bachelor degree. For more specialized training, a master's degree could be pursued in programming. Certifications are normally a requirement for programming positions and are included as part of an undergraduate and graduate curriculum at most colleges.
Degree Level: BS, MS
Average Salary: $53,825
23. Physical Therapy Assistant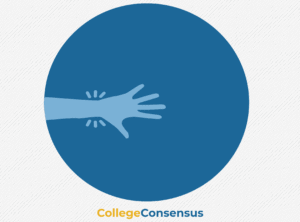 For an associate level program, a physical therapy assistant can be one of the best degrees for work at home jobs. Physical therapy assistants help design exercise programs for patients who are recovering from an injury or illness. According to the Bureau of Labor Statistics, job growth for physical therapy assistants have a projected rate of 29 percent over the next ten years. Physical therapy assistants are needed during the pandemic to provide support to patients who are unable to travel into the office for in-person therapies.
Degree Level: AAS
Average Salary: $50,438
24. Journalism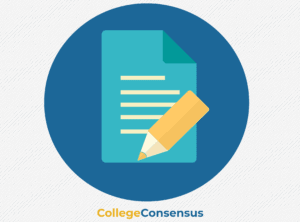 Journalism is certainly a pandemic-proof degree option. With many people stuck at home, the reliance on the media for information increases. Journalists have the capacity to work from home in many cases, especially those who write online news stories. Interviews can be performed virtually or by phone. Even radio and television journalists reported from home during the pandemic. Both a bachelor's and master's degree are offered in journalism. Senior executives and reporters tend to have a master's degree in the field. Starting salaries are competitive with an average of $40,676 per year.
Degree Level: MA, BAJ
Average Salary: $40,676
25. Healthcare Studies
Those looking for another high value pandemic-proof associate degree should consider healthcare studies. Healthcare studies will provide a solid foundation for those who want to work in a medical setting. Potential careers for graduates of healthcare studies include medical sales representative, pharmaceutical representative, health and wellness practitioner, and community development worker. Credits earned during the associate degree program can also go toward degree in social work, special education, nursing, occupational therapy, and physical therapy. With an associate degree, graduates will earn an average of $34,243.
Degree Level: AA
Average Salary: $34,243
Why Choose a Pandemic-Proof Degree?
The reason behind pursuing degrees that are pandemic-proof is due to the profound effect coronavirus has on the job market. Within weeks, job losses in the United States were staggering. According to the Economic Opportunity Institute, in February 2020 the unemployment rate was at 4.2 percent. In May of 2020 that rate would spike to 14.8 percent—a percentage that had not been reached since 1976. Low and moderate wage workers were especially hit hard by the pandemic with many non-degree employees forced to collect unemployment as retail business and restaurants closed.
Remote jobs have become essential to economic recovery. According to the Bureau of Labor Statistics, in July of 2020, 1 in 4 employees teleworked or worked from home in some capacity due to the coronavirus. Although the number of teleworkers declined during the summer months of 2020, a quarter of the workforce continues to work virtually. The demographics of virtual workers is also reflective of how education levels shape the likelihood of being able to work remotely during the pandemic. Almost half of all remote workers have at least a bachelor's degree or higher.
Certain industries have been shown to gain momentum during the pandemic while others declined. Management, business, and financial operations jobs were ranked as the top positions that were able to continue working during the pandemic. However, the Bureau of Labor Statistics listed the following industry workers as less likely to rely on telework: production, moving materials, maintenance, and construction.
Getting a degree that provides work from home opportunities is a positive step in securing a student's financial future. The pandemic will have lasting effects and make companies more aware of how important remote work is to their survival. Future business planning is likely to include the option for employees to perform duties remotely. Students with a bachelor or master degree in the preceding programs will feel secure of maintaining employment during and post-quarantine.
You Might Also Like:
Ultimate Guide to Pandemic-Proof Careers
Teaching in a Post-COVID World
25 Nurse Resouces for Covid-19
A Guide to College in the Time of Coronavirus
Top 10 Best Degrees